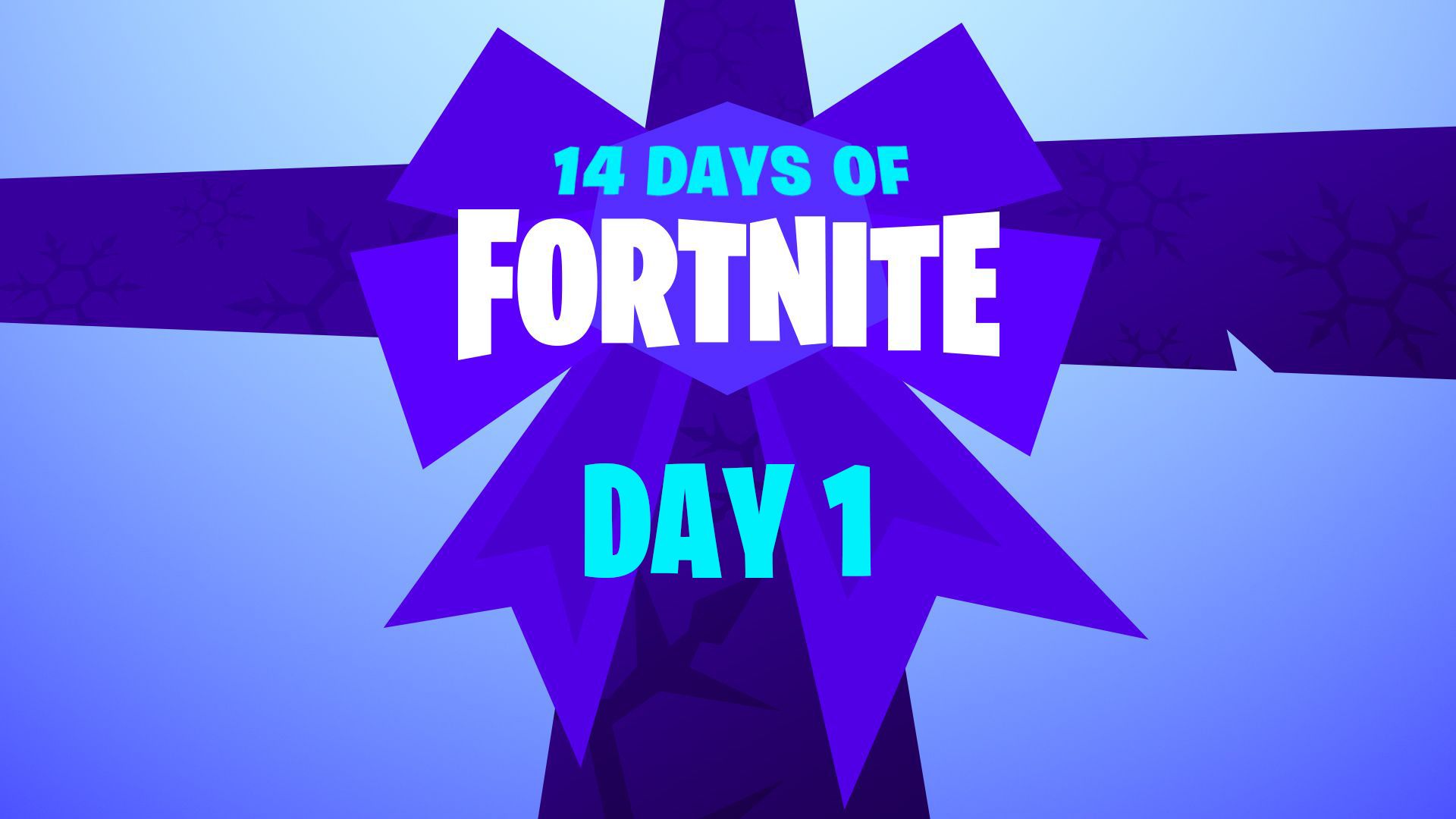 14 Days of Fortnite is officially underway! The first day requires you to 'Start or join a Creative server', pretty simple. Head over to Creative and start a game to complete the challenge.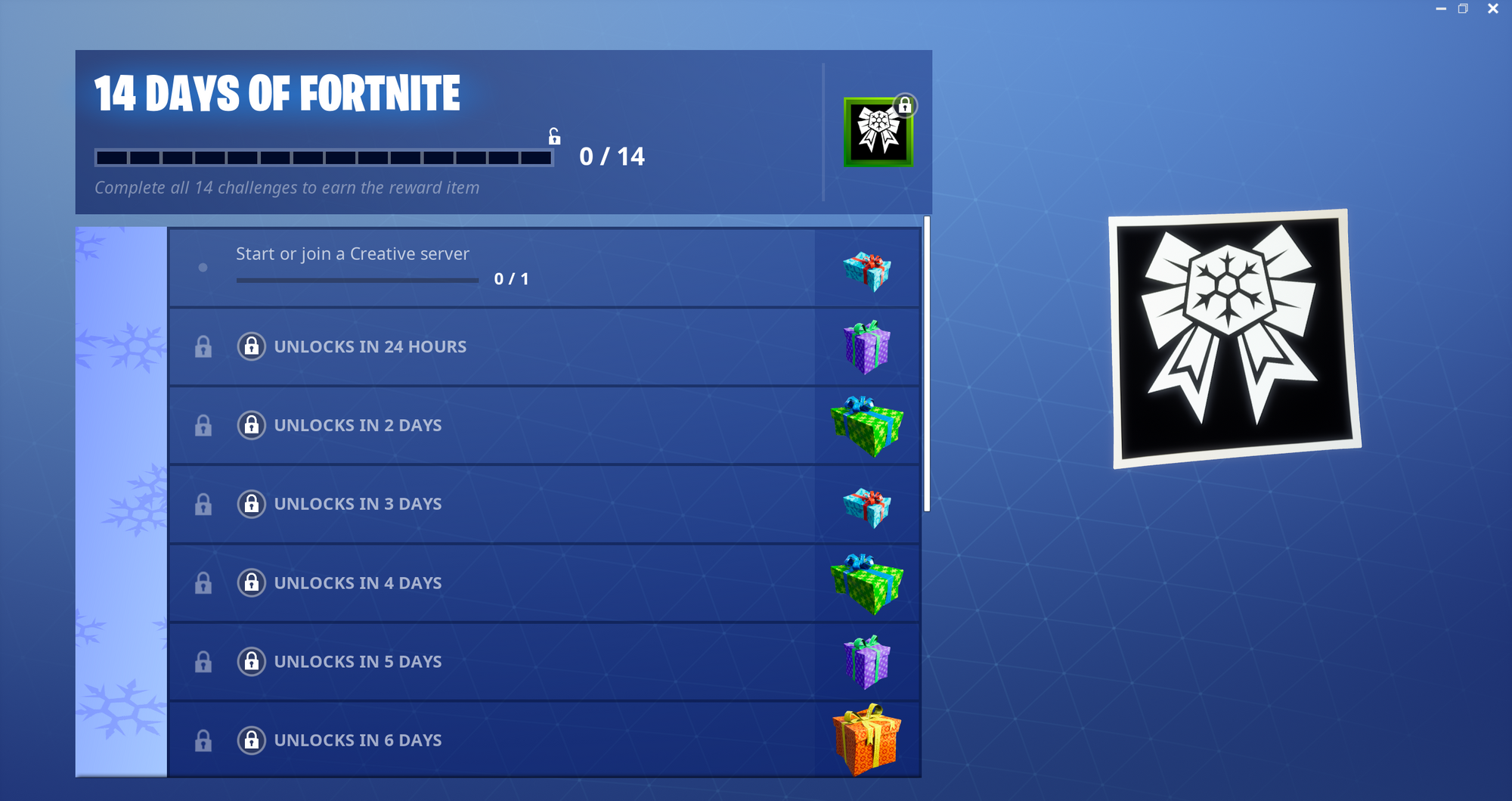 Completing today's challenge will reward you with the uncommon 'GG Ornament' spray, here's how it looks: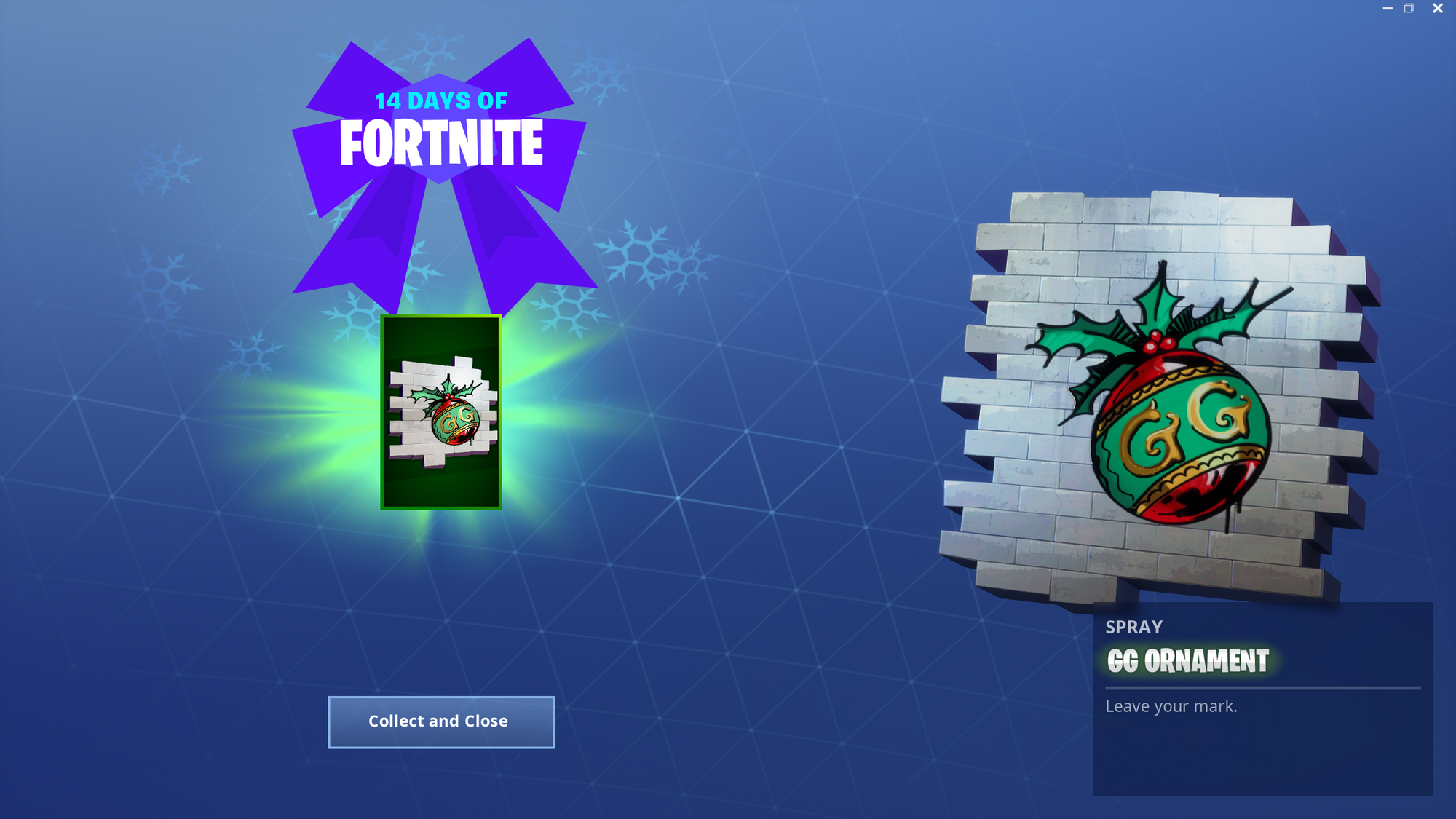 Along with the new challenge, a couple of Limited Time Modes have been released:
Teams of 33 - "Three teams of thirty-three players fight to the finish! This mode has extra loot and resources and a storm that is more lethal than in the standard Battle Royale modes. Each team drops from their own Battle Bus. Get in and help your team to victory!"
Classic - "Classic Battle Royale gameplay with only the weapons and items that existed during the first two seasons of the game."
We'll be posting a short article for every challenge over the next two weeks, stay tuned for more goodies.