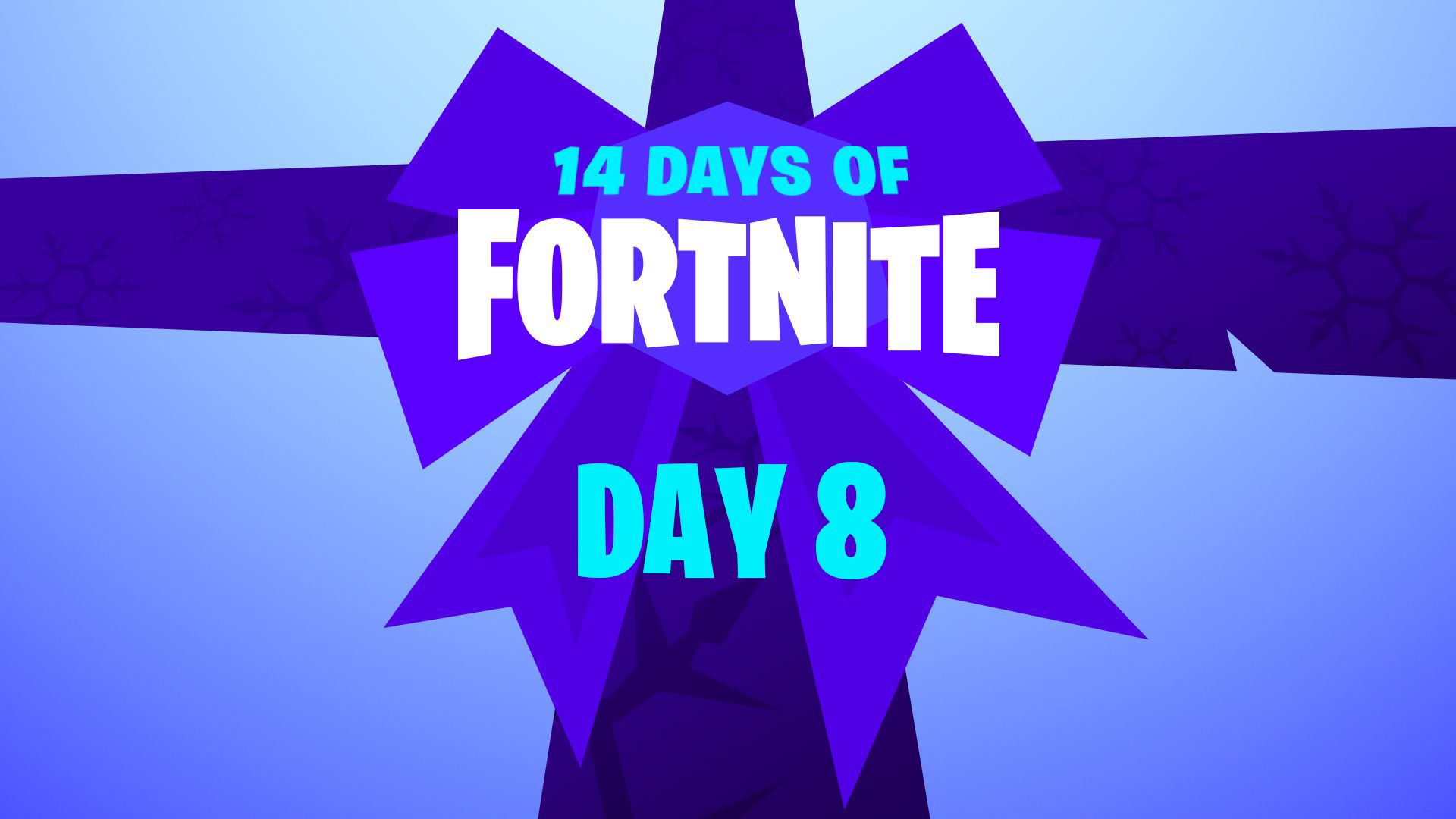 The eighth 14 Days of Fortnite challenge is now available to complete, this one requires you to damage opponents with 8 different weapons: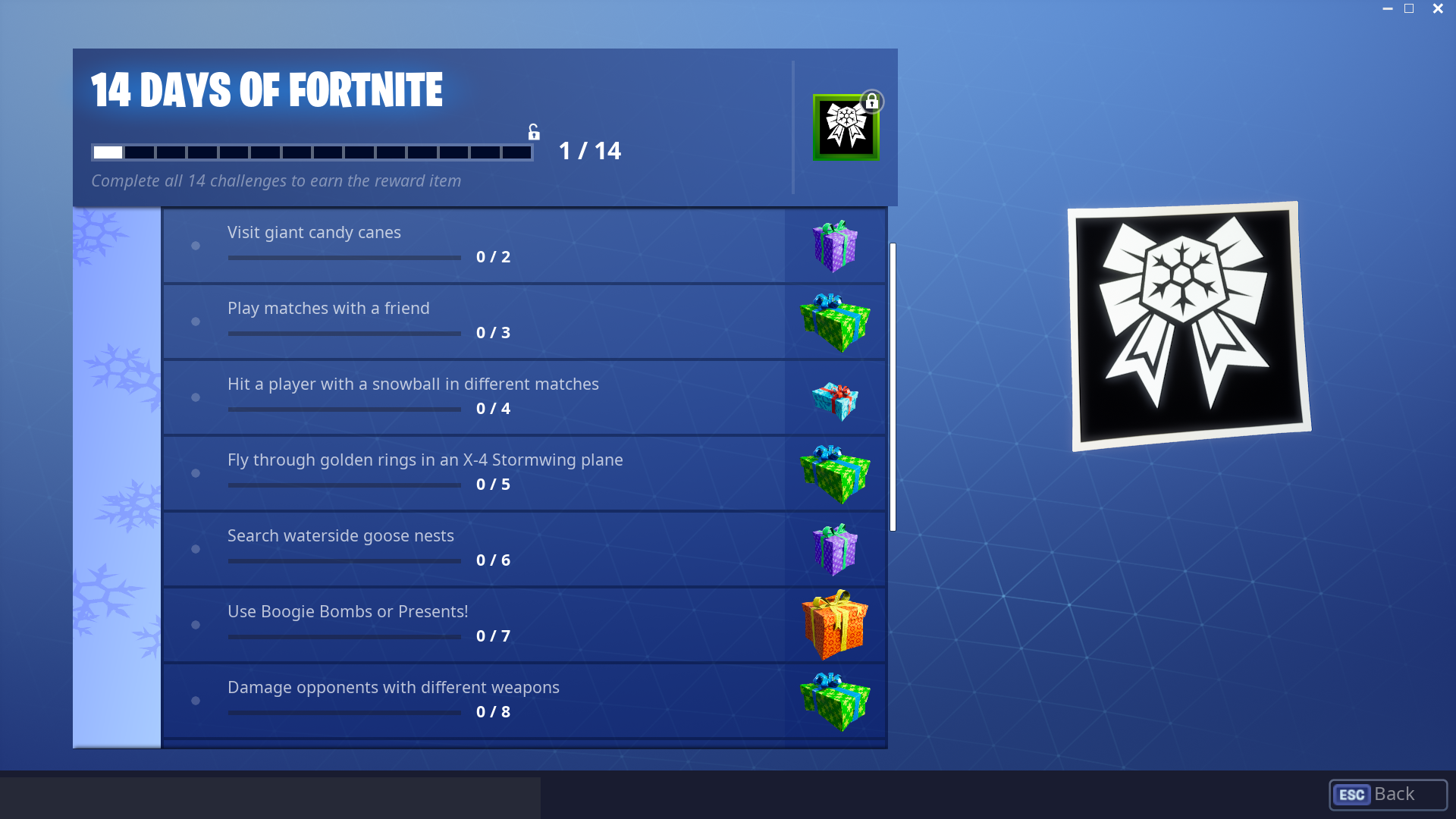 Completing today's challenge will reward you with the uncommon 'Take The Elf' emote, here's how it looks:
Along with the new challenge, the following Limited Time Modes are out now:
Team Rumble (Squads) - "Two large teams fight for the Victory Royale in an action-packed mode where the first team to get 100 eliminations wins!"
Score Royale (Duos) - "A brand new take on earning a Victory Royale, this mode rewards  players who like to explore and search for loot. Earn points by  collecting coins, opening loot containers, using foraged items and  eliminating other players. The first to get to the Winning Score wins!"
We'll be posting a short article for every challenge for the remainder of this event, stay tuned for more goodies.