Chapter 3 Season 1 Battle Pass: Complete Overview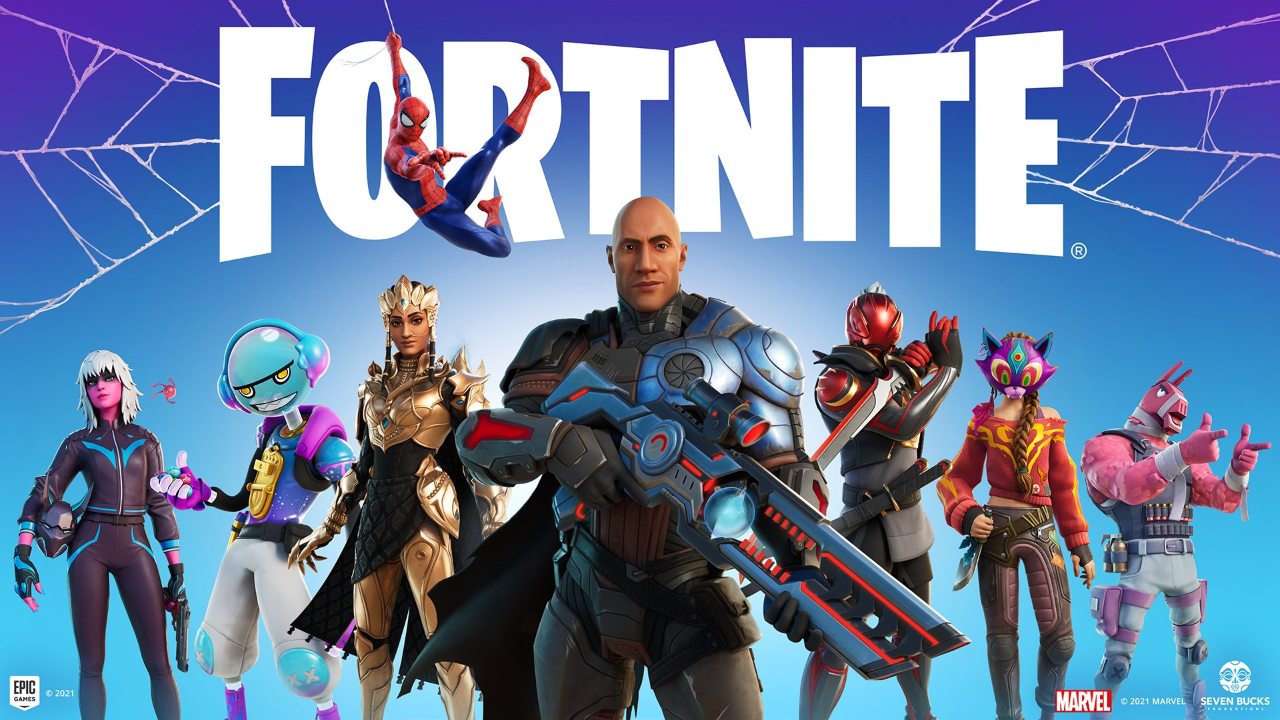 Fortnite Chapter 3 Season 1 has been released! Here's a complete overview of all cosmetics featured in the new Battle Pass.
Page 1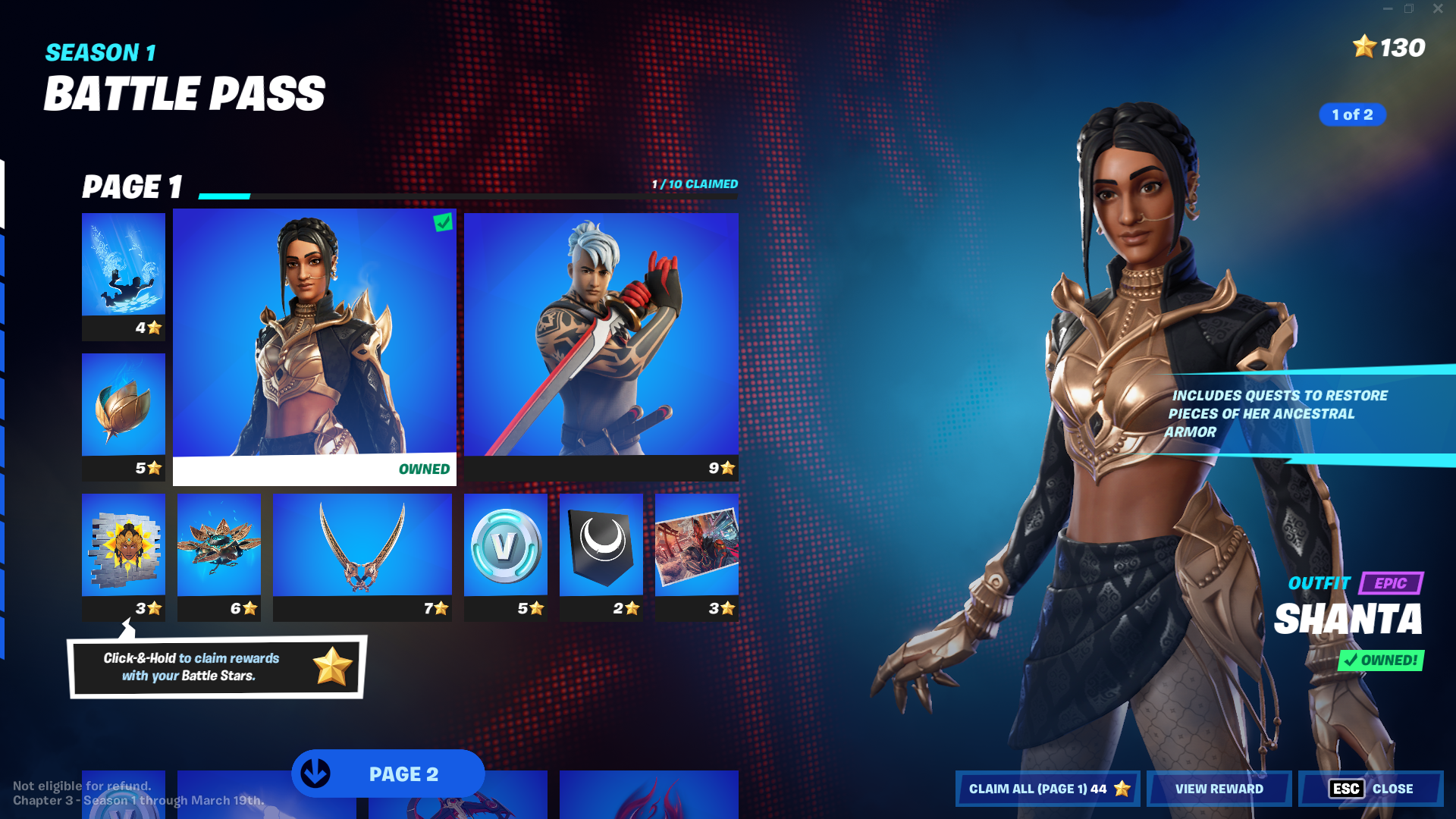 Mehndi Contrail
Ancestral Bloom Back Bling
Shanta's Lifebloom Spray
Enchanted Lifebloom Glider
Bronzed Scimitars Pickaxe
Shanta Outfit
Ronin Outfit
100 V-Bucks
Banner Icon
Ronin's Revenge Loading Screen
Page 2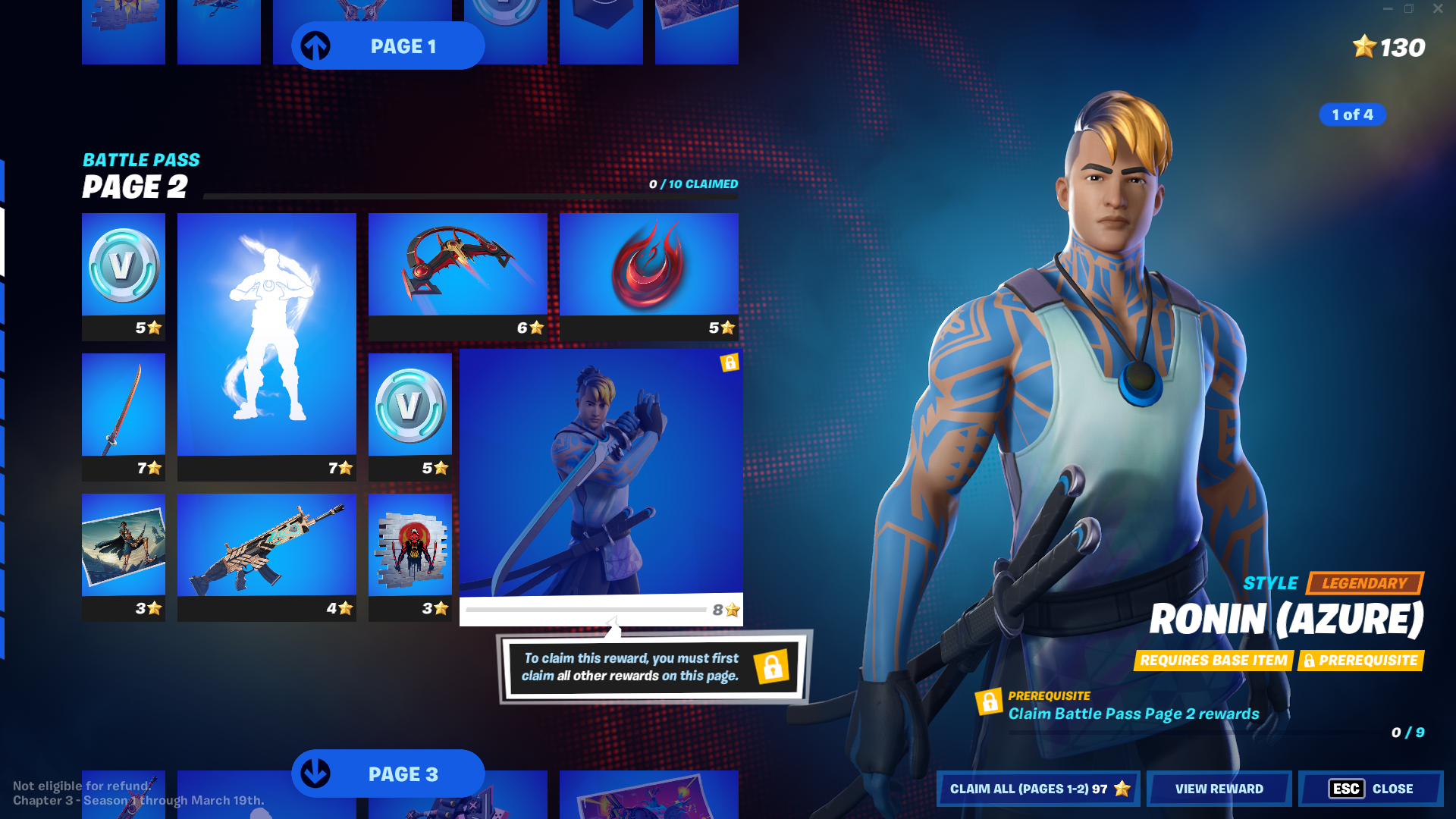 100 V-Bucks
Blade of The Waning Moon Pickaxe
Shanta's Tale Loading Screen
Lotus Touch Wrap
Lunar Charge Emote
Ronin's Mission Spray
100 V-Bucks
The Soaring Crescent Glider
Crimson Crest Back Bling
Ronin (Azure) Style
Page 3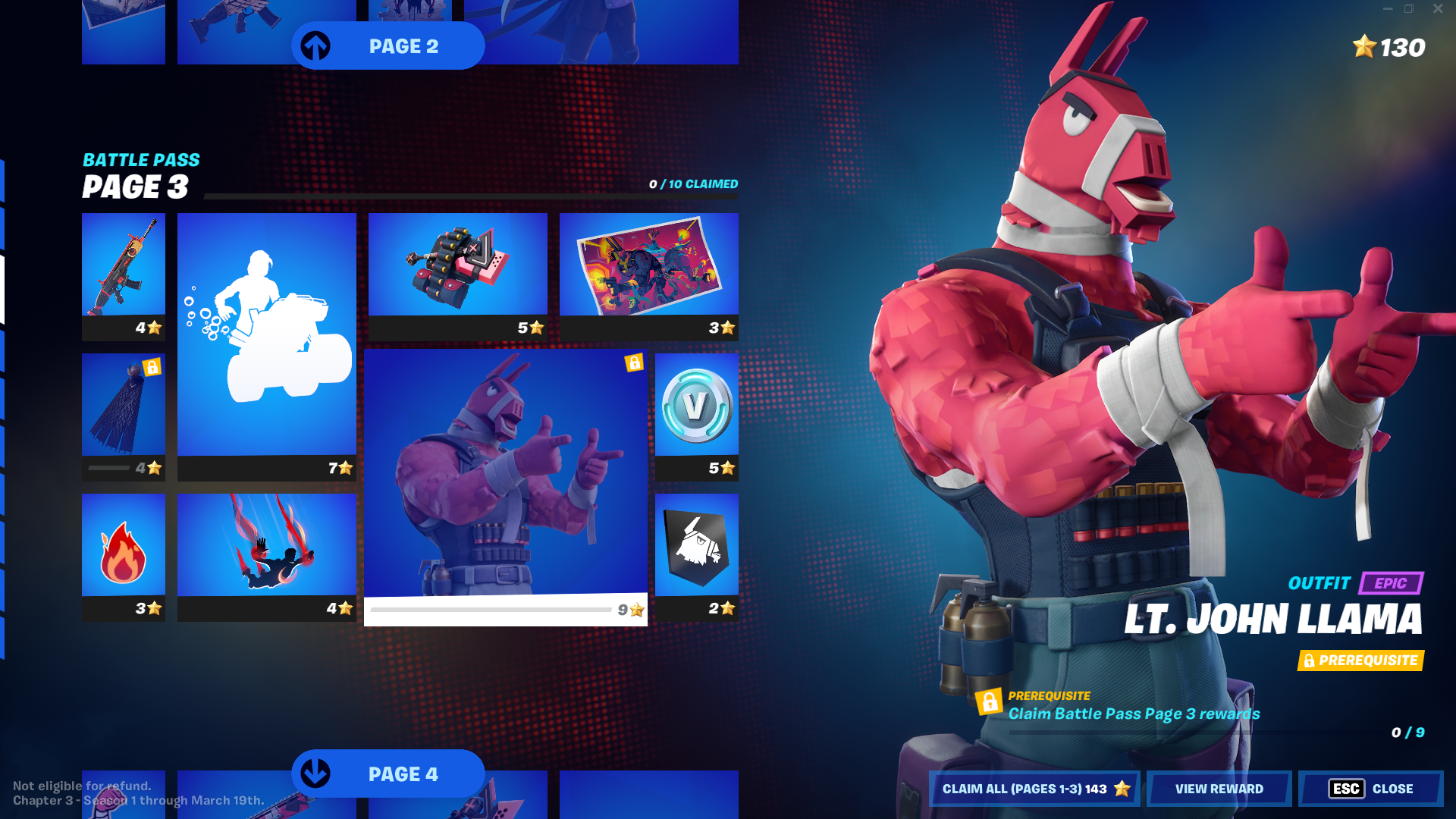 Waning Moon Wrap
Ancestral Bloom (style)
Ronin Flame Emoticon
Crescent's Flame Contrail
Lil' Monster Emote
LT. John Llama Outfit
Trot Shot Back Bling
The Heat Loading Screen
100 V-Bucks
Banner Icon
Page 4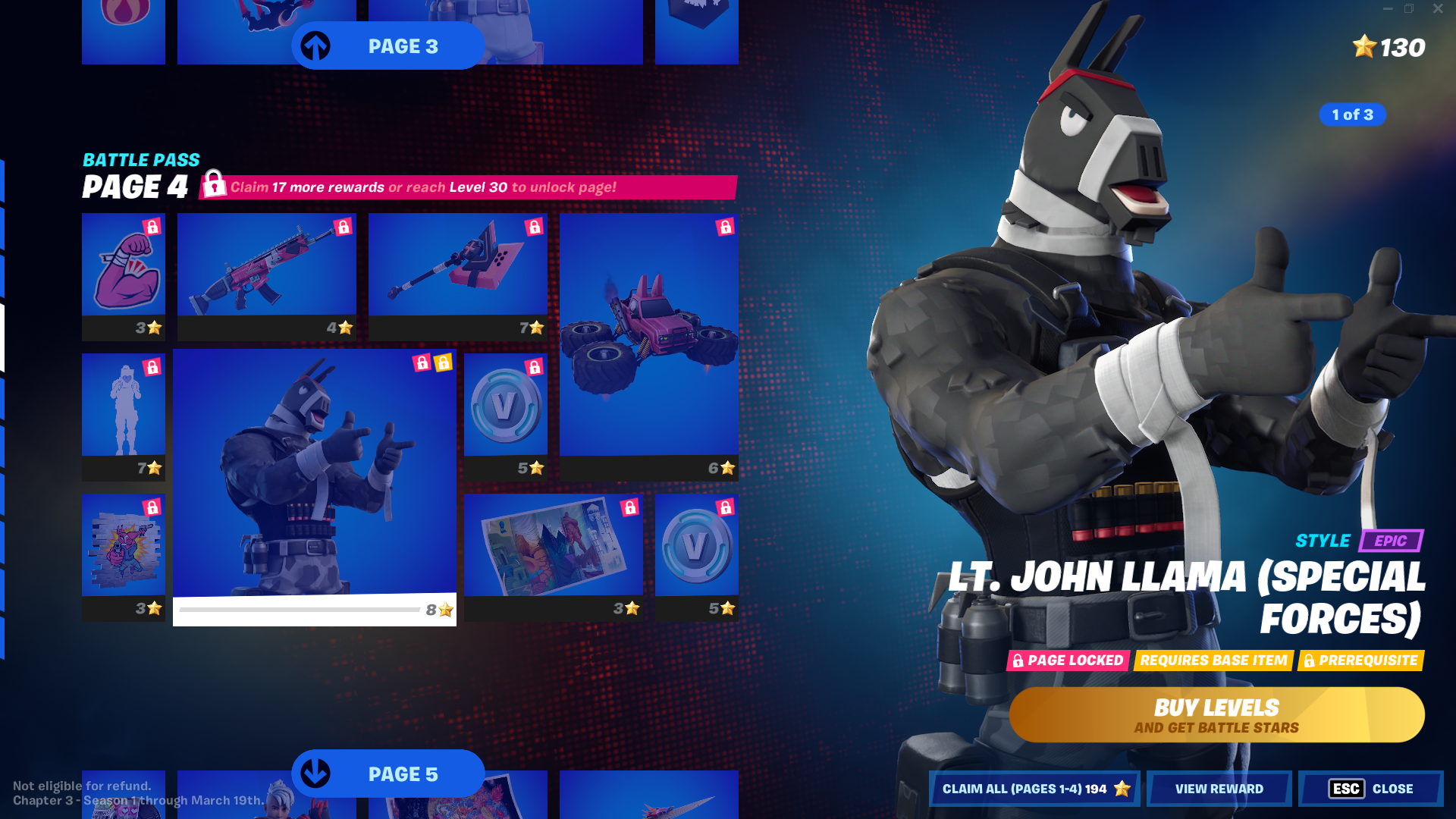 Back 'N' Better Emoticon
Love It! Emote
Chomp Cud!! Spray
LT. John Llama (Style)
Lloose Cannon Wrap
Llaminator Pickaxe
100 V-Bucks
Explorers Loading Screen
100 V-Bucks
Wooly Mammoth Glider
Page 5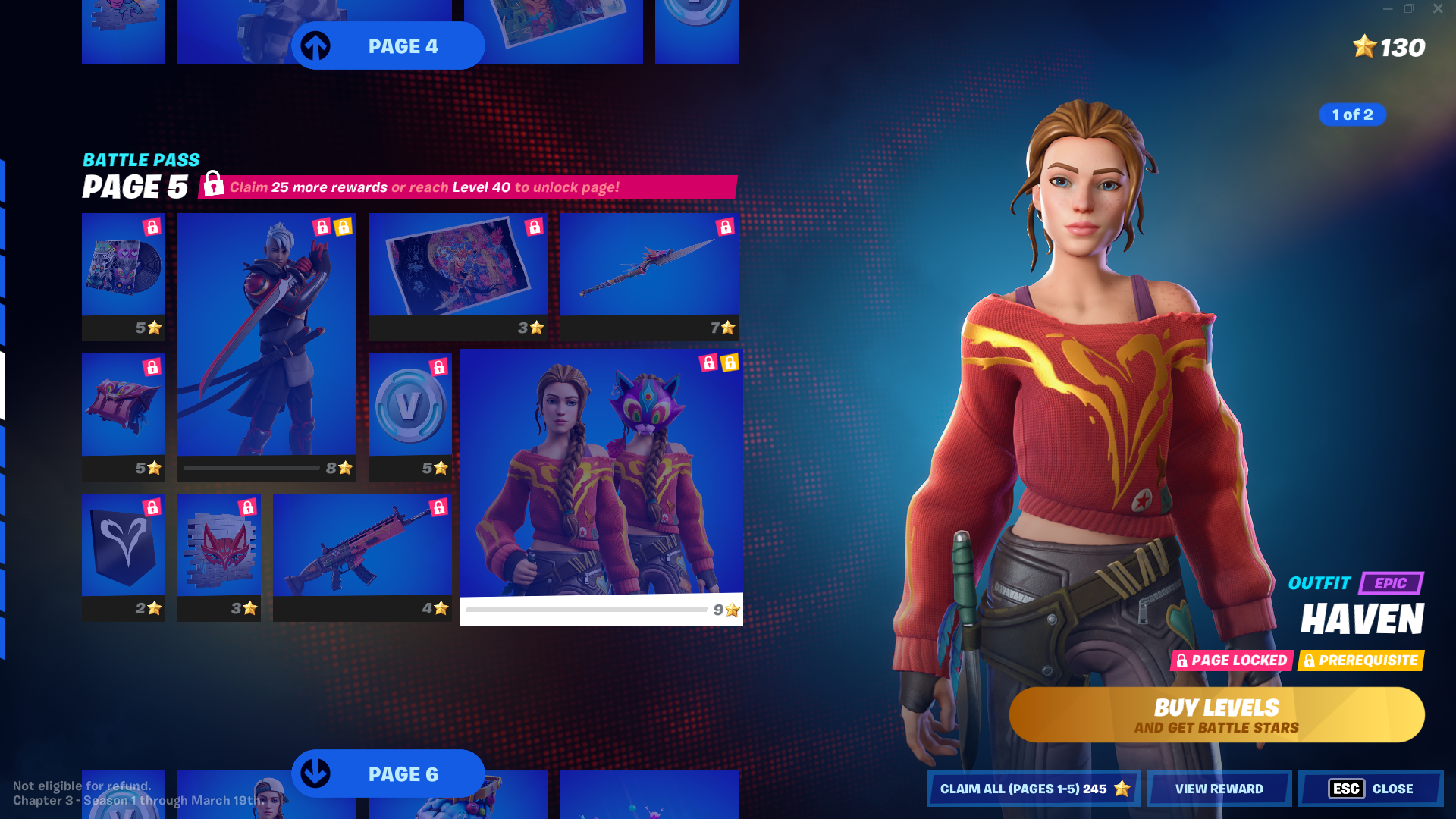 Haven's Opus Music Pack
The Bestiary Chest back Bling
Banner Icon
Hidden Haven Spray
Ronin (Style)
Nomad's Treasure Wrap
100 V-Bucks
Treetop Haven Loading Screen
Wilderspear Pickaxe
Page 6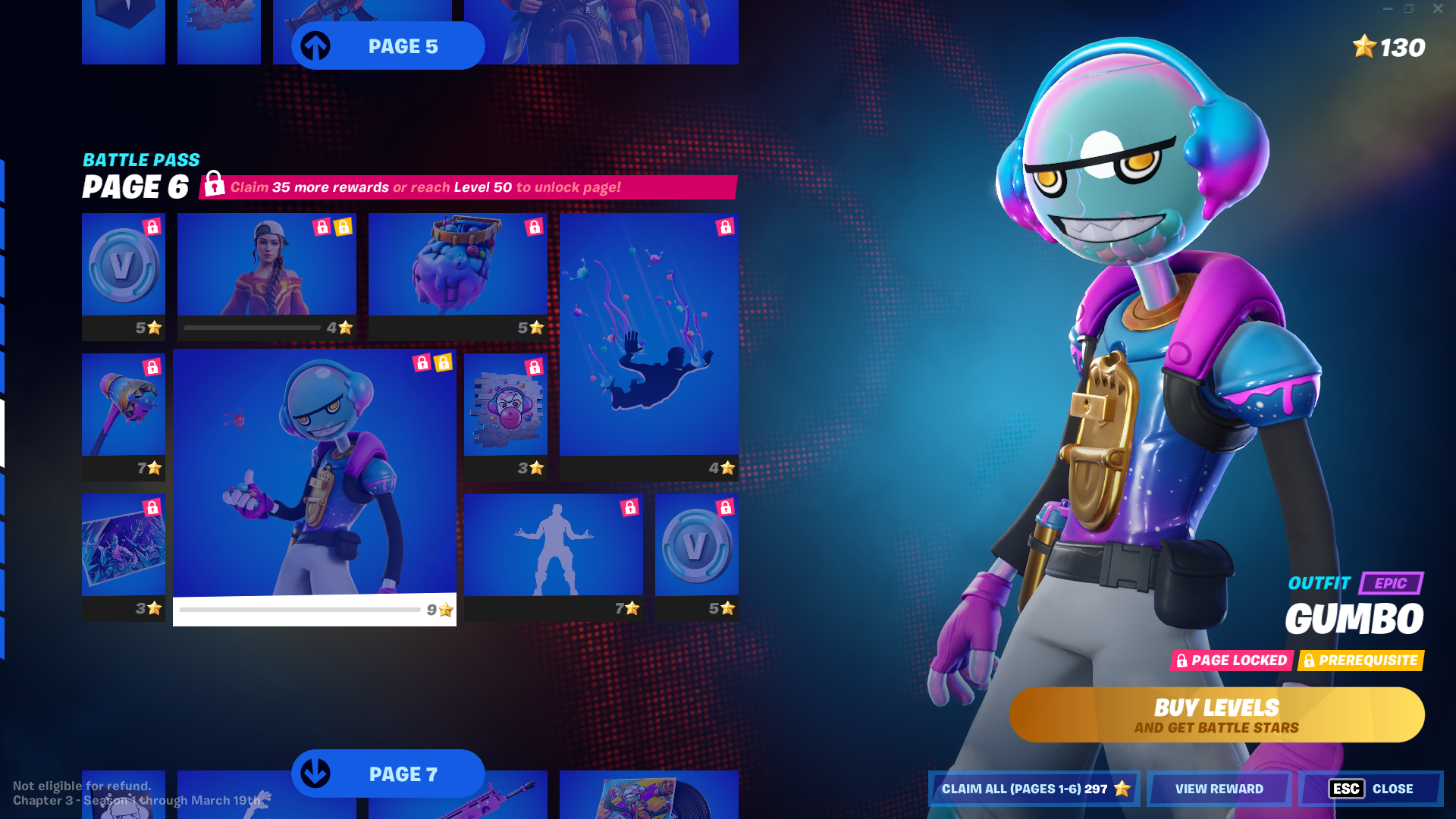 100 V-Bucks
Gum Brawler Pickaxe
Deep Freeze Loading Screen
Gumbo Outfit
Haven (Style)
Gummy Sack Back Bling
Here Comes Trubble Spray
Mwahaha Emote
100 V-Bucks
All Gooped Up Contrail
Page 7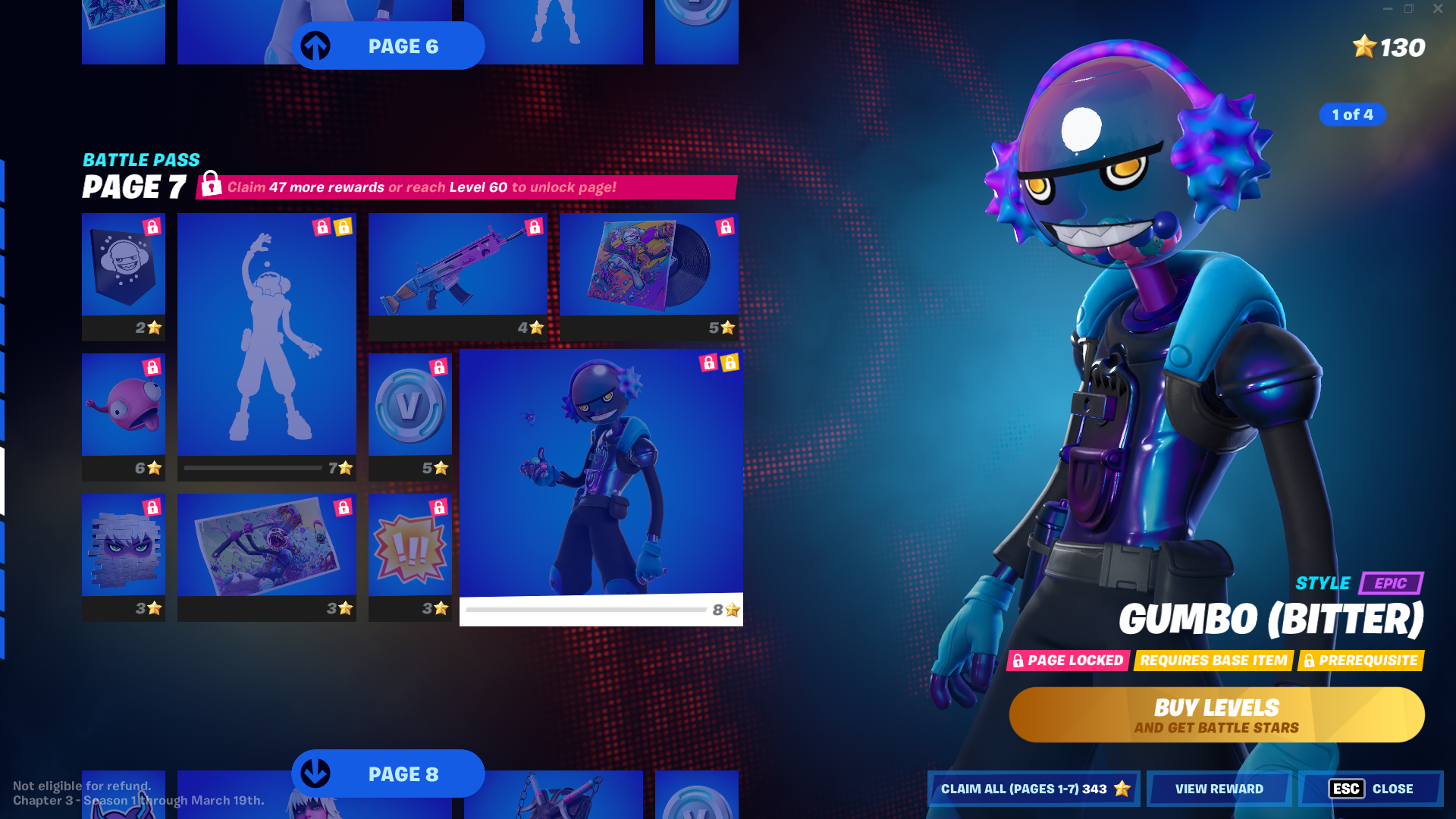 Banner Icon
Bubbloon Glider
In Her Sights Spray
Brain Candy Emote
Munchy Mayhem Loading Screen
Jolly Ball Emoticon
100 V-Bucks
Troubled Gum Wrap
Chewer's Choice Music Pack
Gumbo (Style)
Page 8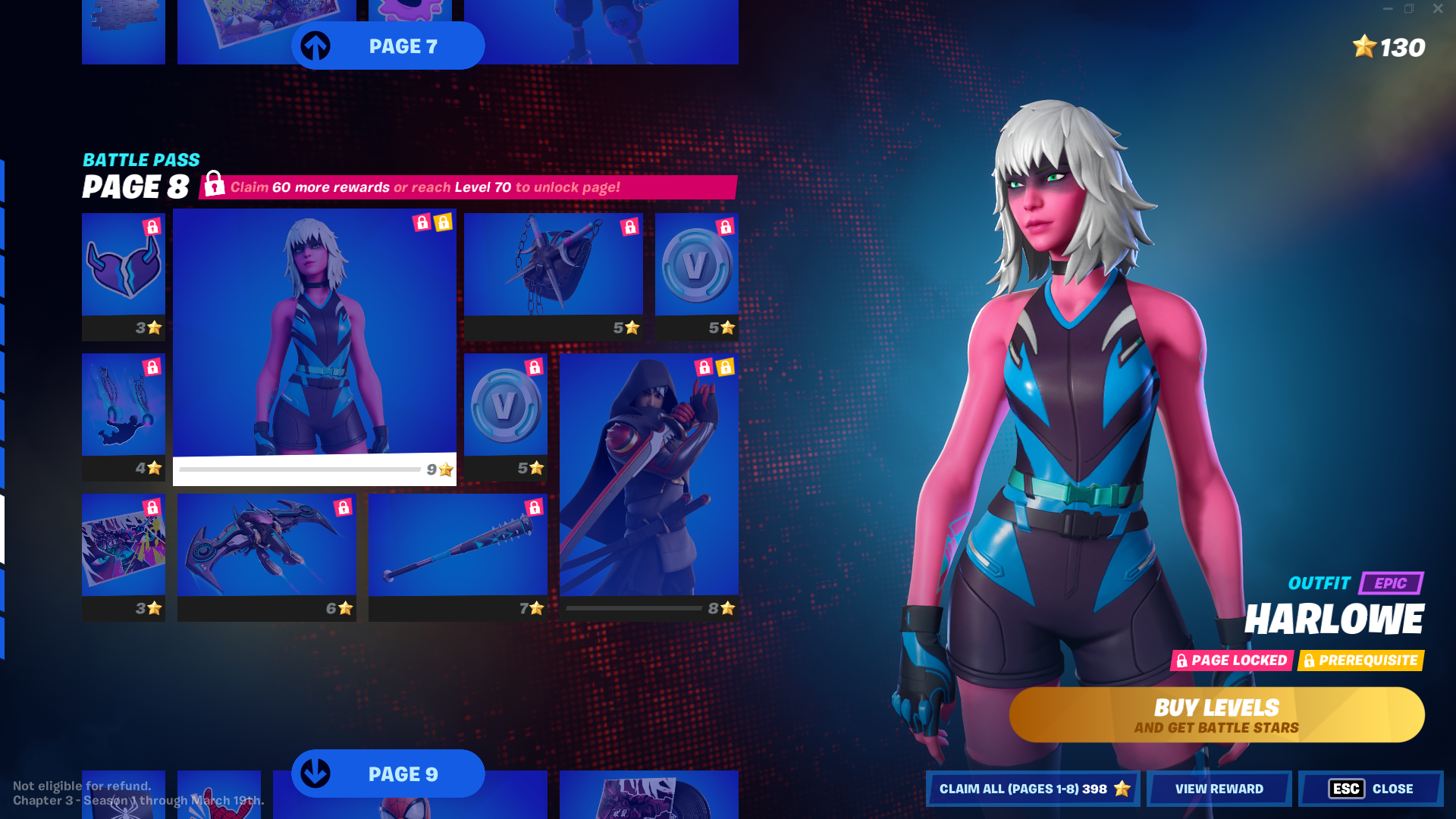 Honored Heart Emoticon
Skywheeler Contrail
Harlowe's Target Loading Screen
Wyvern X77 Glider
Spikebat Pickaxe
Harlowe Outfit
100 V-Bucks
Bladed Travpak Back Bling
Ronin (Style)
100 V-Bucks
Page 9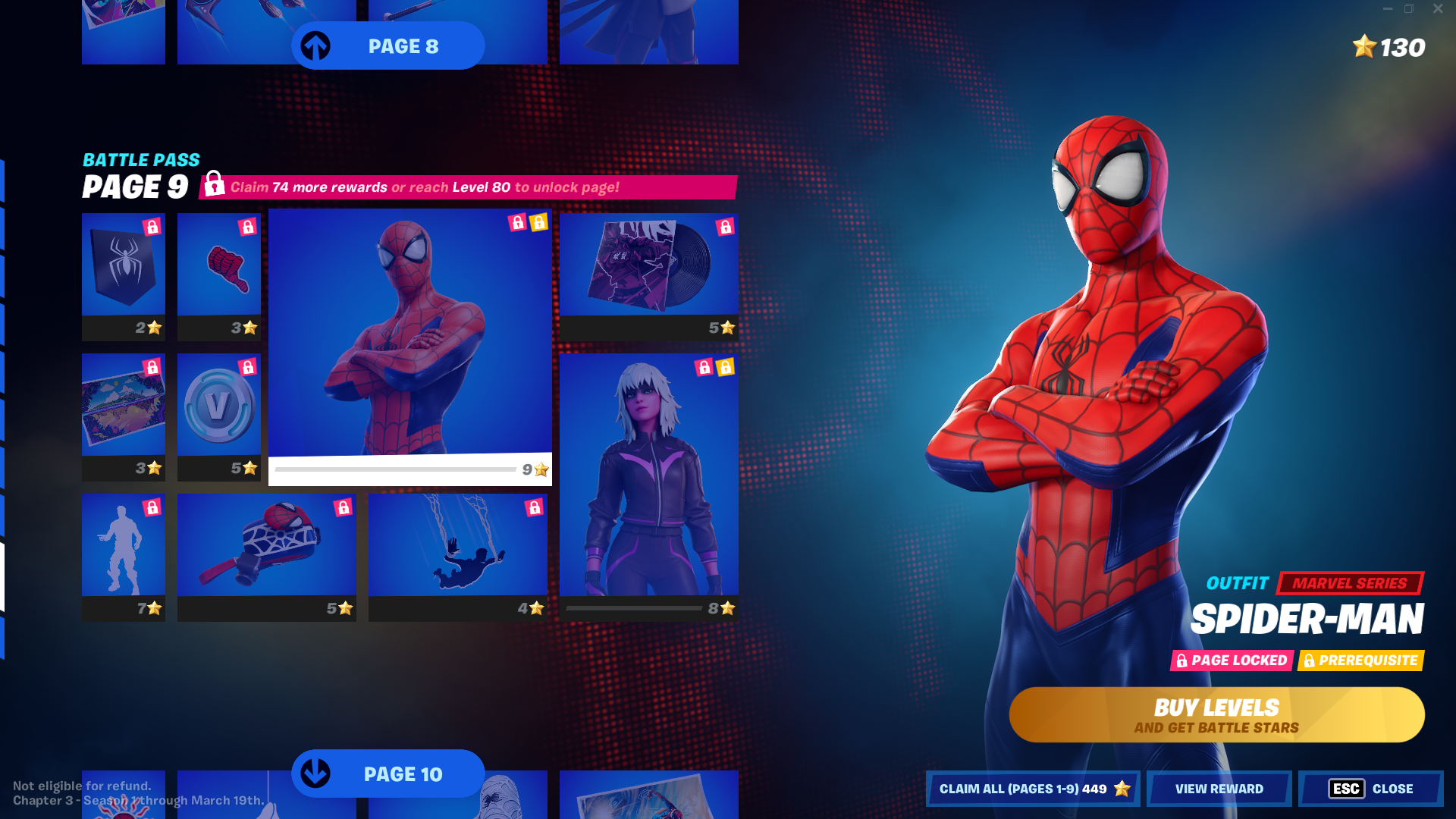 Banner Icon
The View From Afar Loading Screen
It's... You? Emote
Thwip Thwip! Emoticon
100 V-Bucks
Web-Head's Knapsack Back Bling
Spider-Man Outfit
Loose Threads Contrail
Redline Cruise Music Pack
Harlowe (Style)
Page 10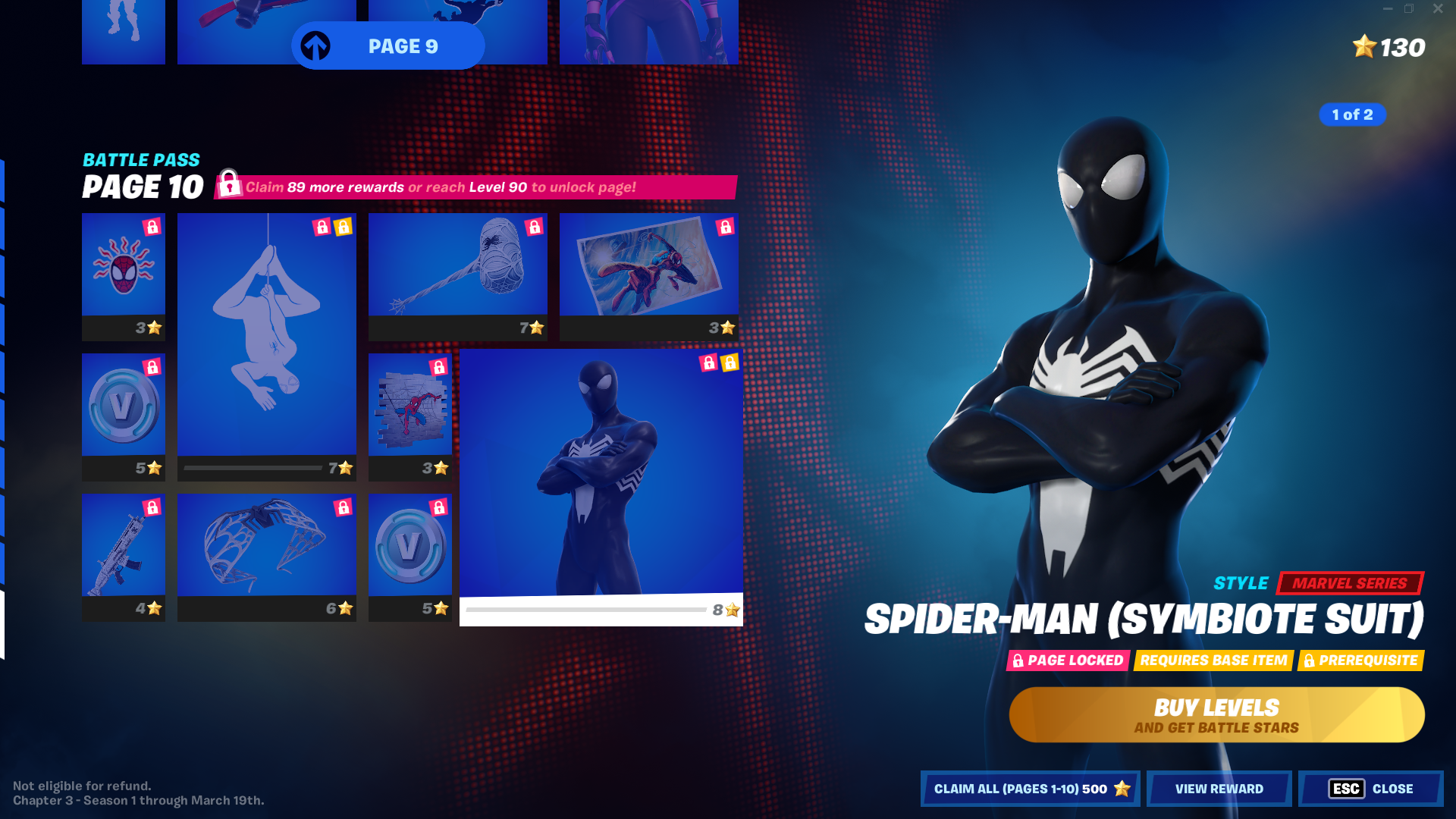 Spidey Senses Tingling! Emoticon
100 V-Bucks
Webslinger Wrap
Web-Chute Glider
Neighborly Hang Emote
Wallopin' Web Hammer Pickaxe
Whatever A Spider Can Spray
100 V-Bucks
Web-Slingin' Goodness Loading Screen
Spider-Man (Style)
The Foundation - Page 1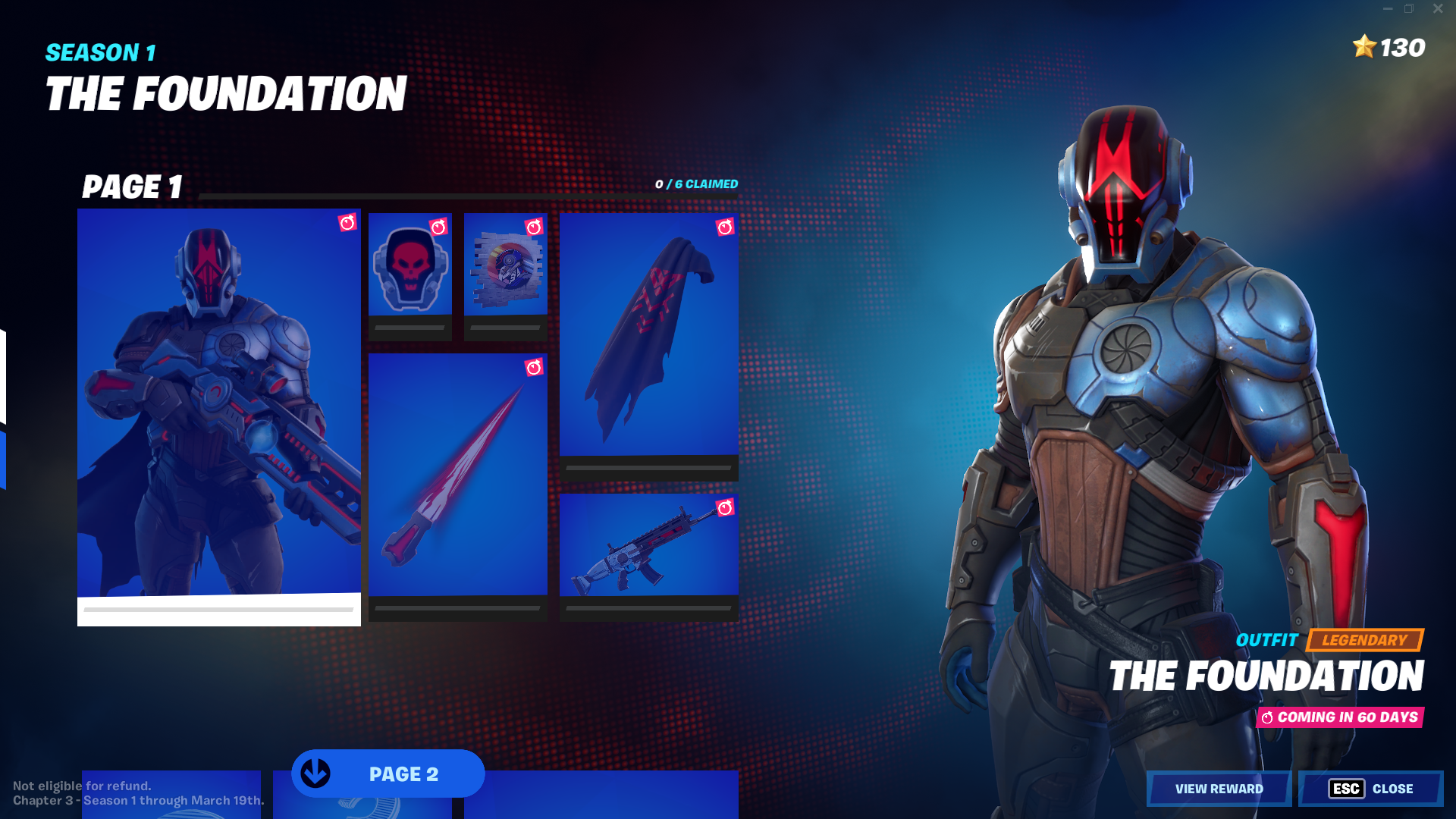 The Foundation Outfit
Foundation's Plasma Strike Pickaxe
Foundation's Fortune Emoticon
True Foundation Spray
Foundation's Mantle Back Bling
Foundational Wrap
---
In other news, a glitch has allowed players on console to access Chapter 3 early. Click here to read.
Follow us on Twitter (@FortniteBR) to keep up with the latest Fortnite news, leaks and more.