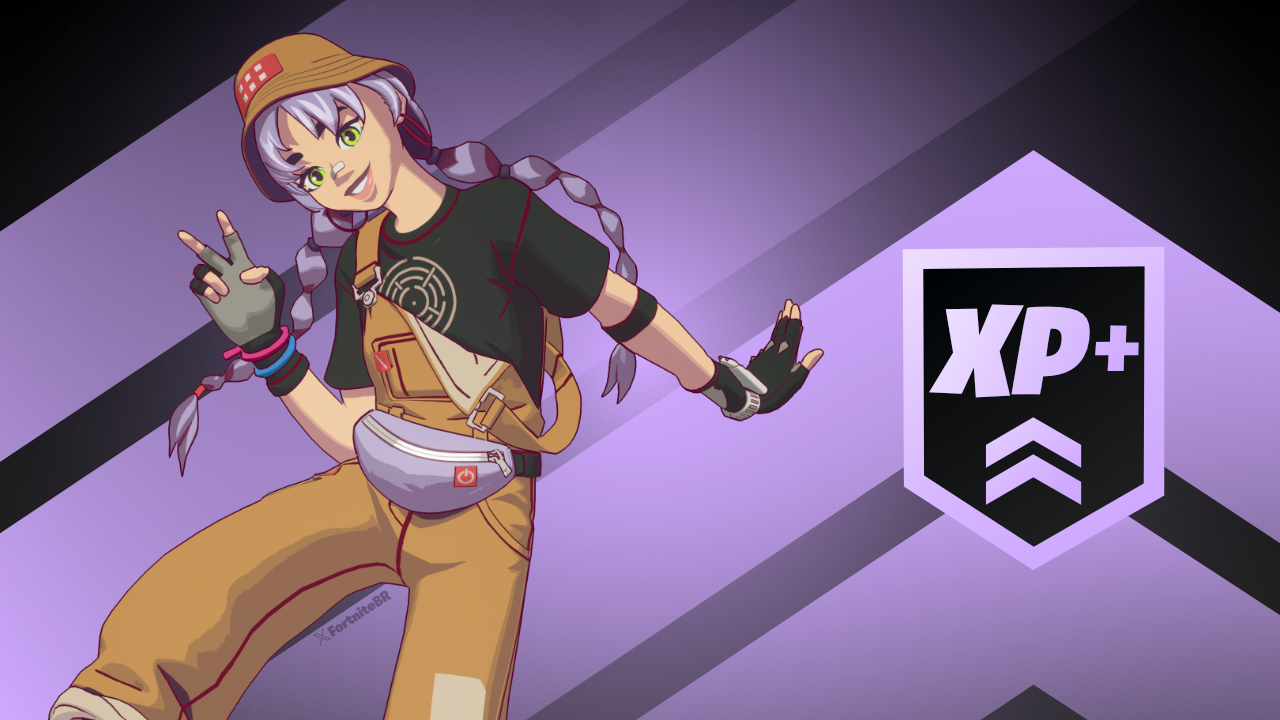 Week 3 of Chapter 4 Season 4 has officially begun and a new set of Quests are now available to complete.
Week 3 Quests
Burst through a closed door at different named locations (3)
Hit an opponent within 10 seconds of hiding in a bush (1)
Travel distance in the air using items (750)
Accept a Job at a Job Board in different matches (5)
Deal damage to opponents from behind with SMGs or Assault Rifles (300)
Assist in defeating bosses (3)
Hit an enemy player with a Rocket Ram ground crash (1)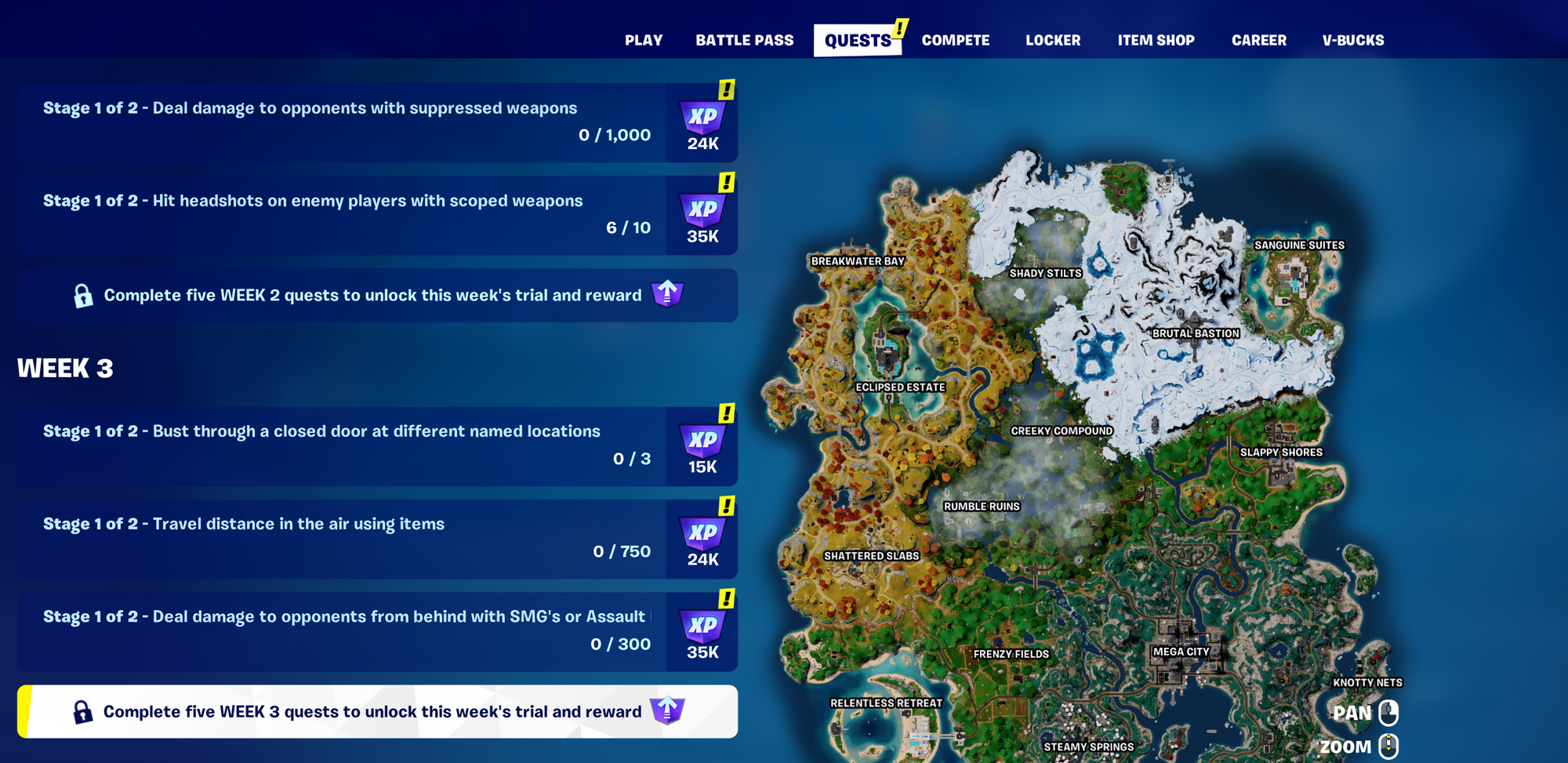 Season 4's Weekly Quests will reward players with the following XP:
Quest 1 - 15,000 XP per stage
Quest 2 - 24,000 XP per stage
Quest 3 - 35,000 XP per stage
Weekly Trial - 1 Level-Up Token
Completing all of the Week 3 Quests will reward you with 148,000 XP and one Level-Up Token. All Weekly Quests will remain available until the end of Chapter 4, Season 4.
---
In other news, Fortnite has revealed the new 'J Balvin Redux' set. Click here to read more.
Follow us on 𝕏 (@FortniteBR) and Instagram (@FortniteBR) to keep up with the latest Fortnite news, leaks and more.