Coming Soon: Chiller Grenade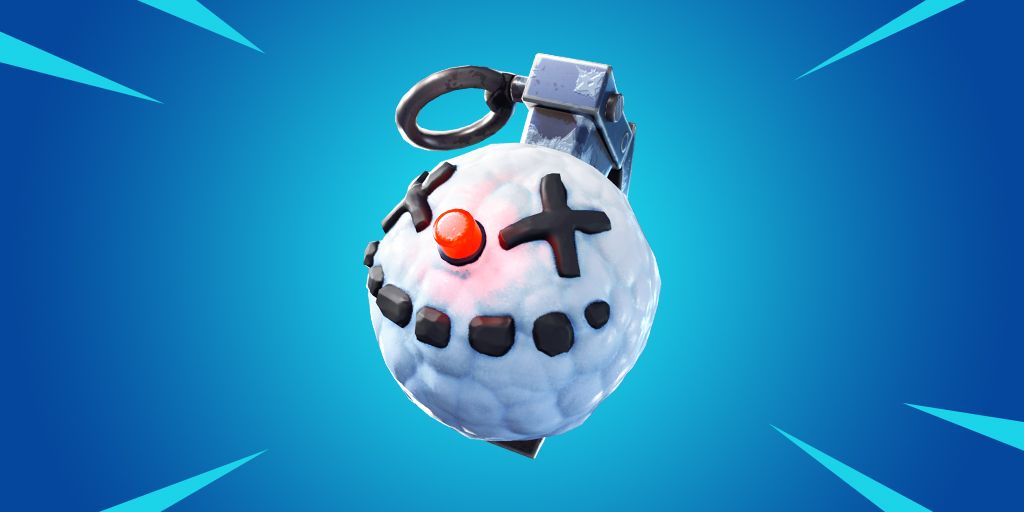 Fortnite's in-game Message of the Day has been updated to tease a new item coming to the game with the v7.30 update called the Chiller Grenade. The description of this item says, "Give your enemies cold feet with this winter blast!"
You can view the updated in-game Message of the Day below.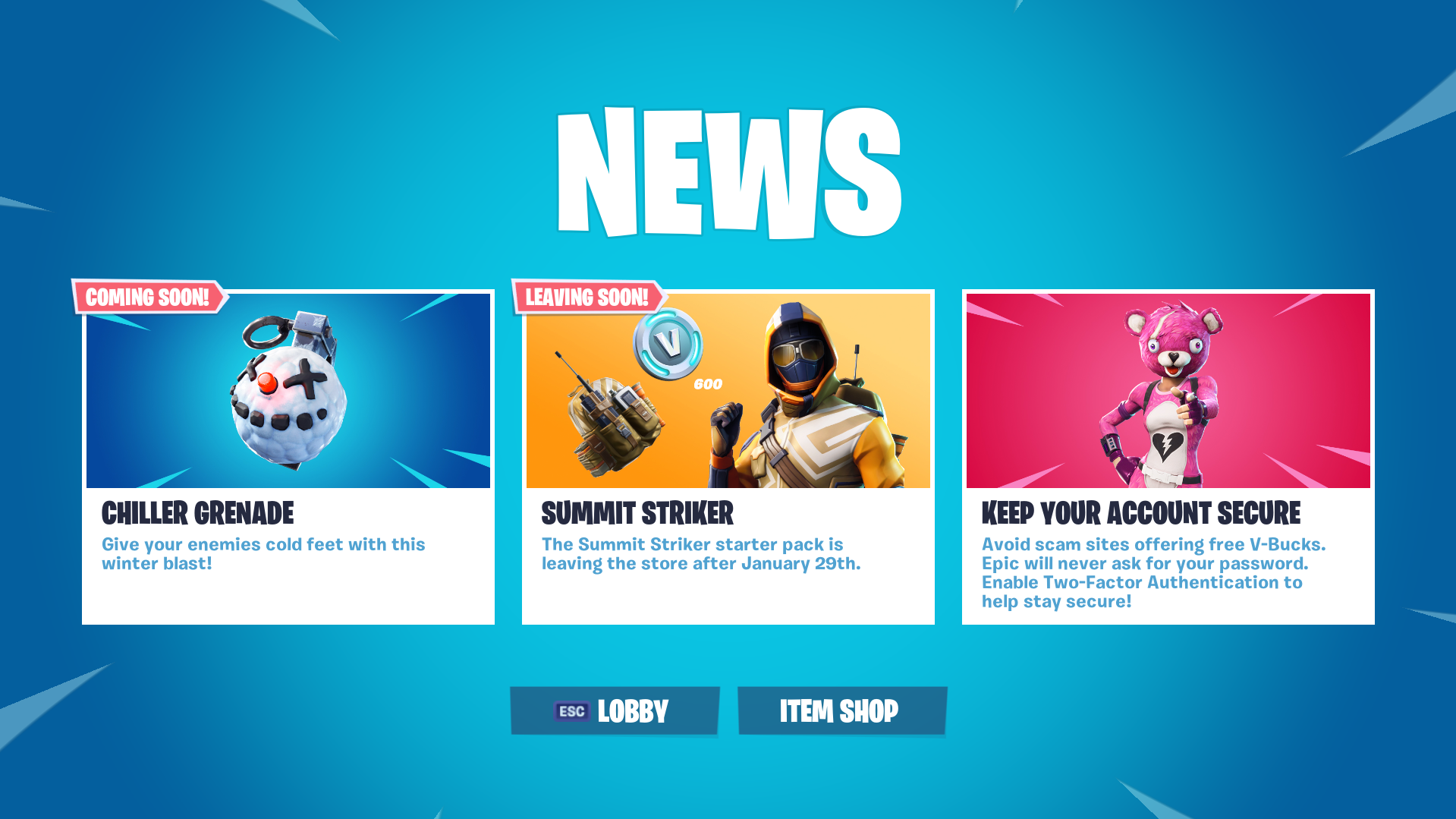 The v7.30 update is currently scheduled to release on January 29th, 2019 with downtime beginning at 4am EST.