Fortnite Earthquake Event - Timeline, Timings, and Countdown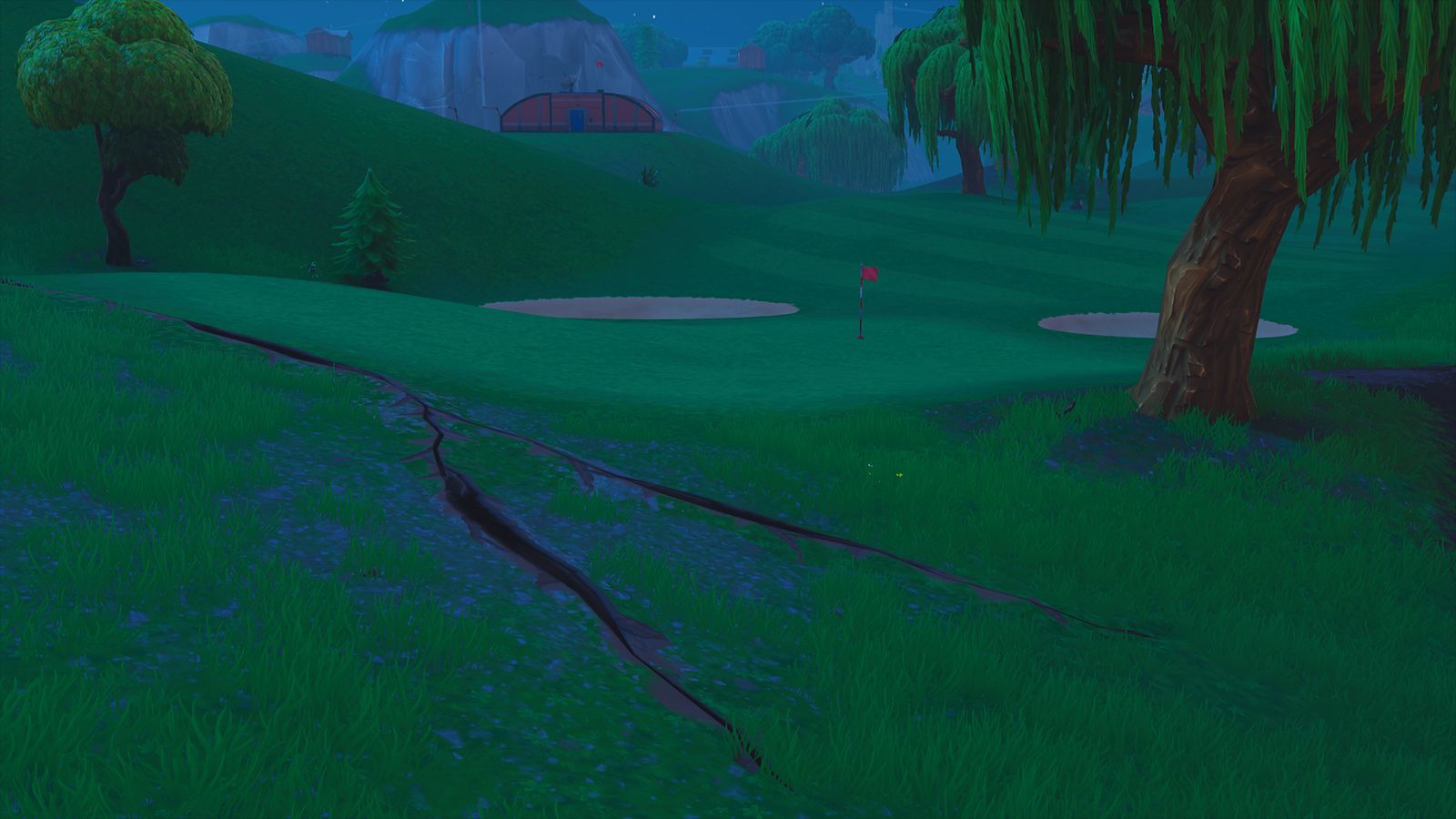 The earthquake event leading up to Fortnite Season 8 is officially underway! We'll be updating this thread frequently to keep you informed on the latest quake locations, along with upcoming timings.
Countdown
For a live countdown to the next earthquake and updated locations, you can visit our site over at fnbr.co/quake
Timings
There's no set interval between each quake so it isn't that easy to keep track of them without a list. The following times were calculated by @Im_Rubic over on Twitter, here's when they'll occur:
Note: Dates may be wrong for ET/PT, they're based on GMT only.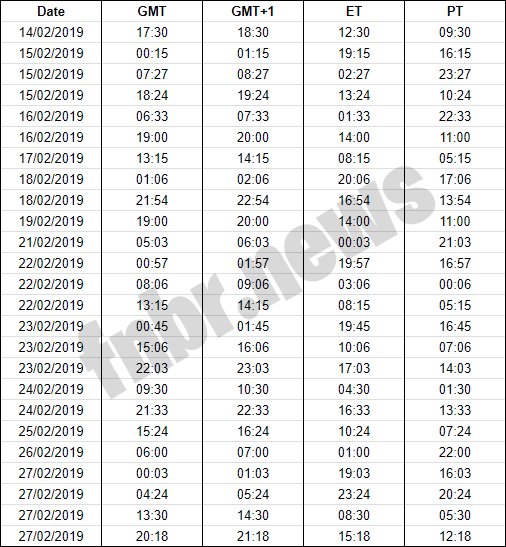 Timeline
This thread will be updated regularly throughout each day to keep up with the earthquake event, here's what has happened so far:
Earthquake #1
Time: Feb 14th, 2019 at 17:30 GMT
Location: South-west of Tomato Temple
Destruction: None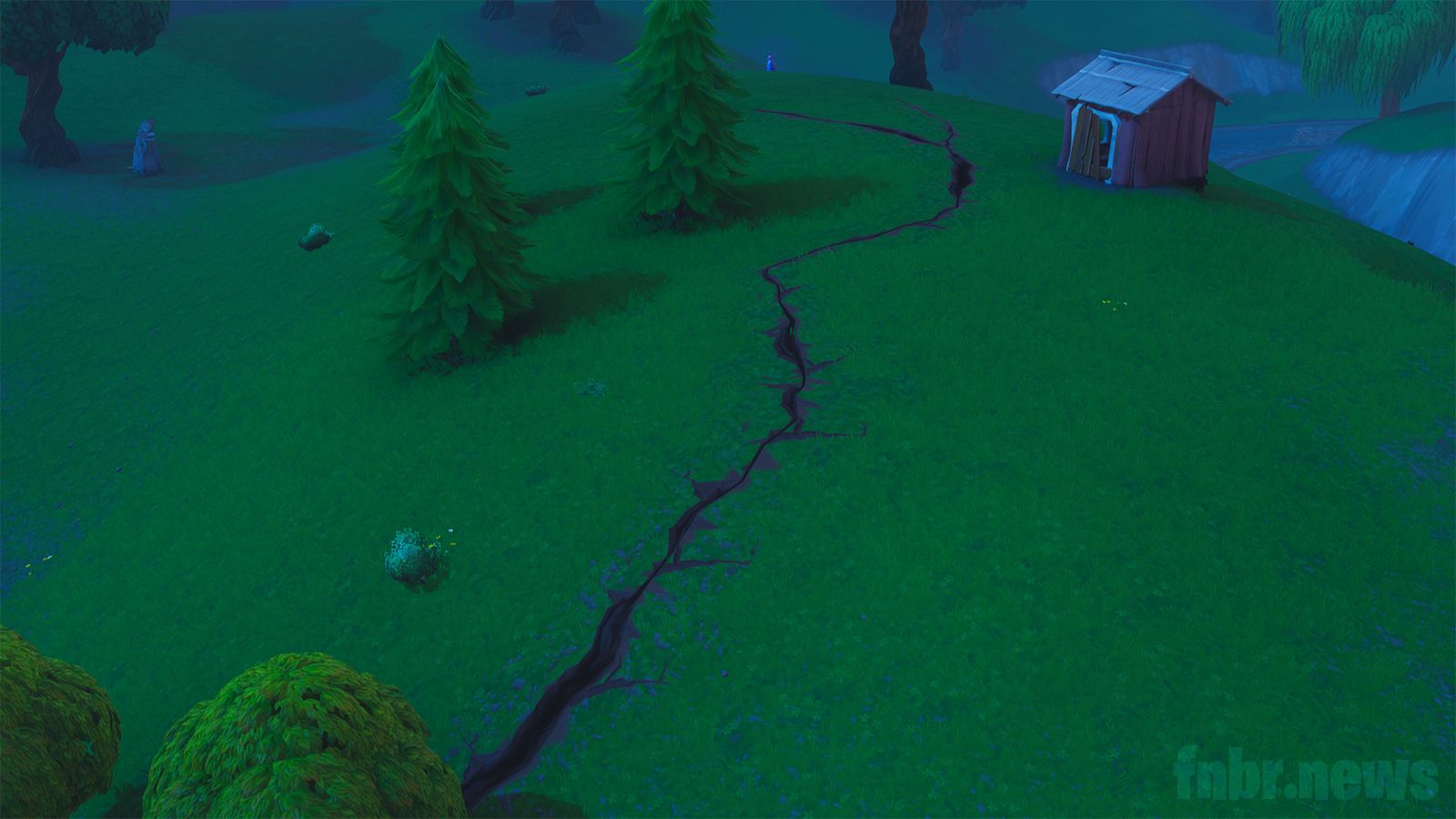 Earthquake #2
Time: Feb 15th, 2019 at 00:15 GMT
Location: Bridge between Tomato Temple and Lazy Links
Destruction: Partial destruction of bridge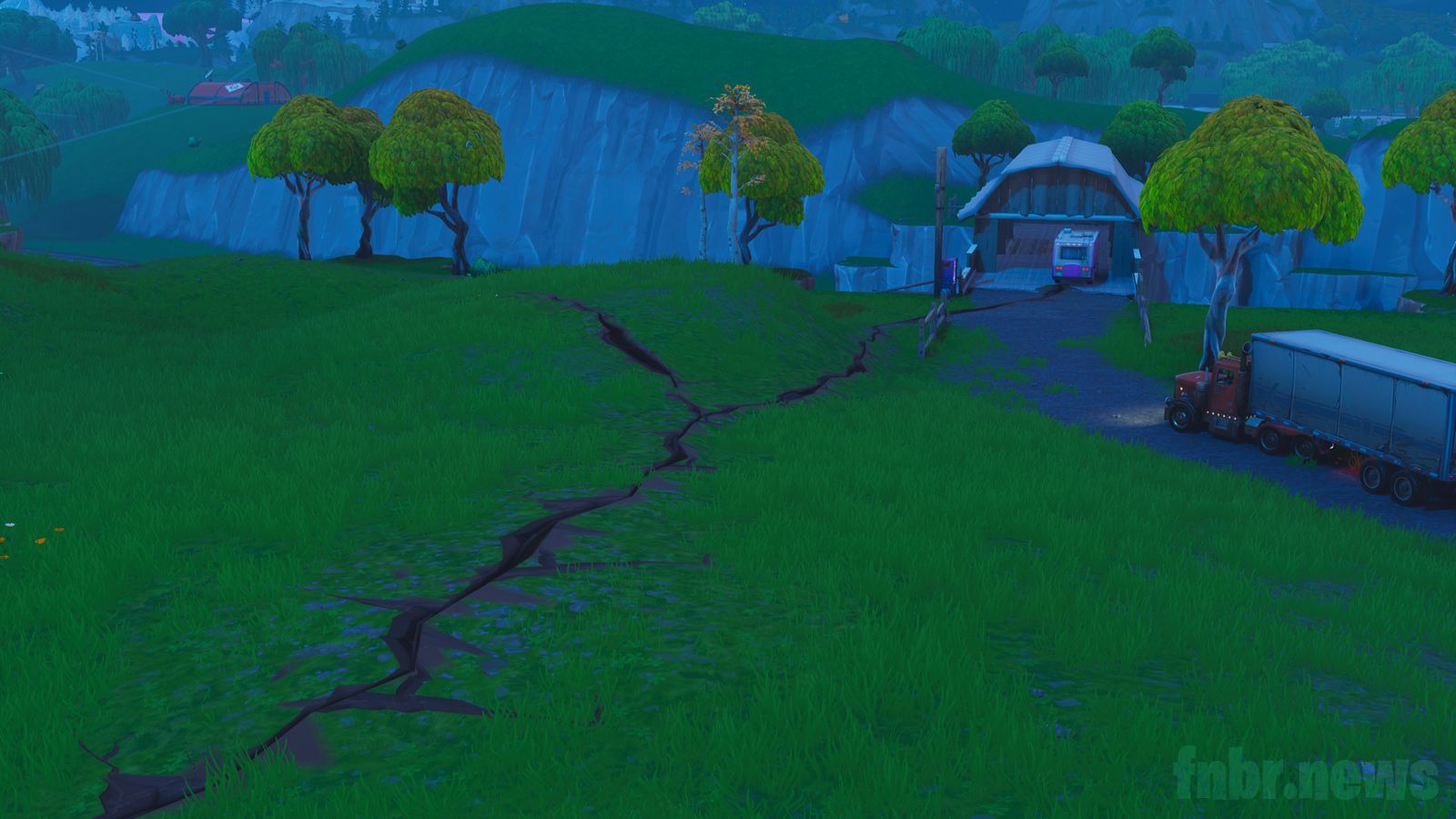 Earthquake #3
Time: Feb 15th, 2019 at 07:27 GMT
Location: South-east of Lazy Links
Destruction: None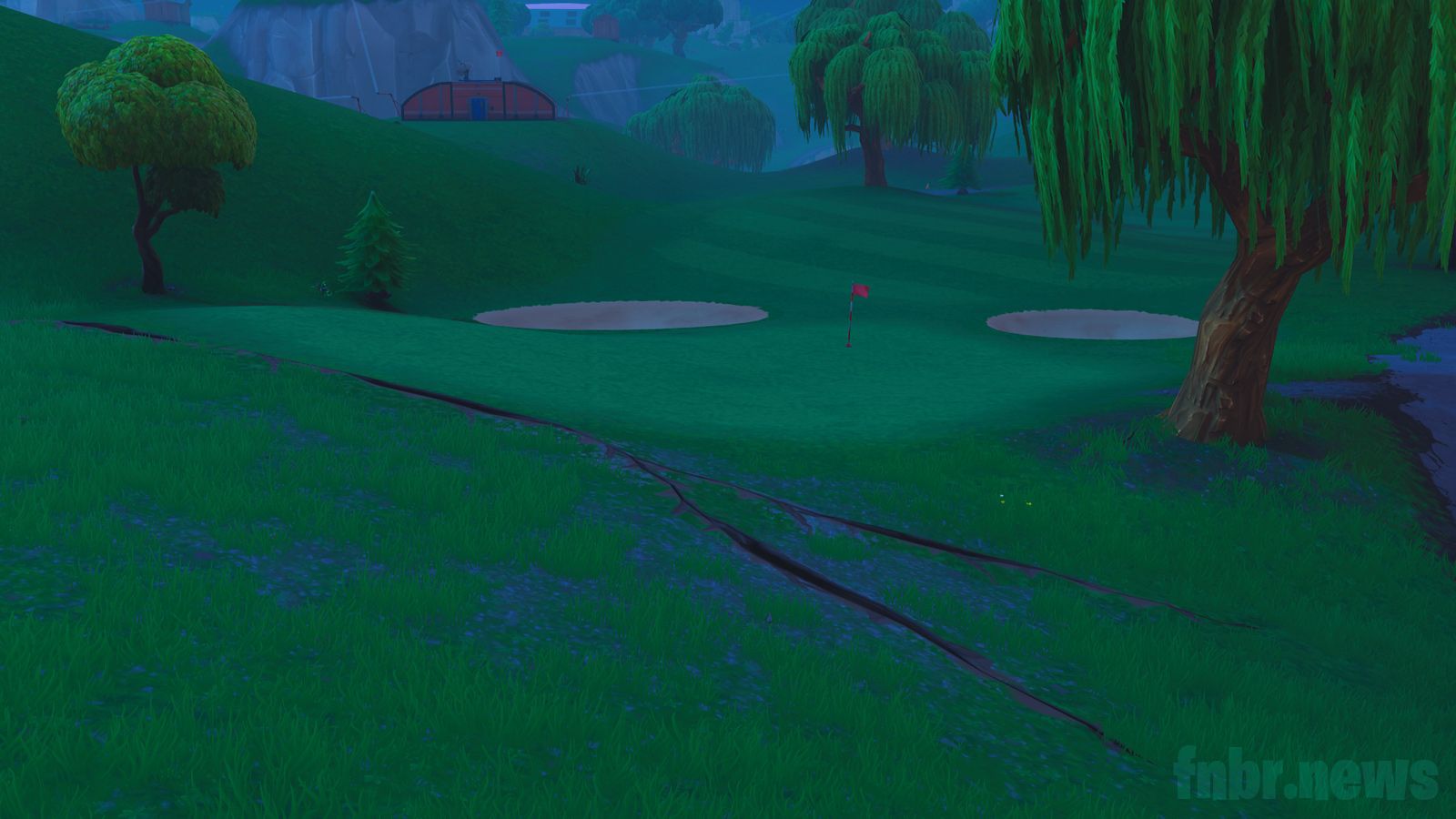 Earthquake #4
Time: Feb 15th, 2019 at 18:24 GMT
Location: East of crates/containers
Destruction: None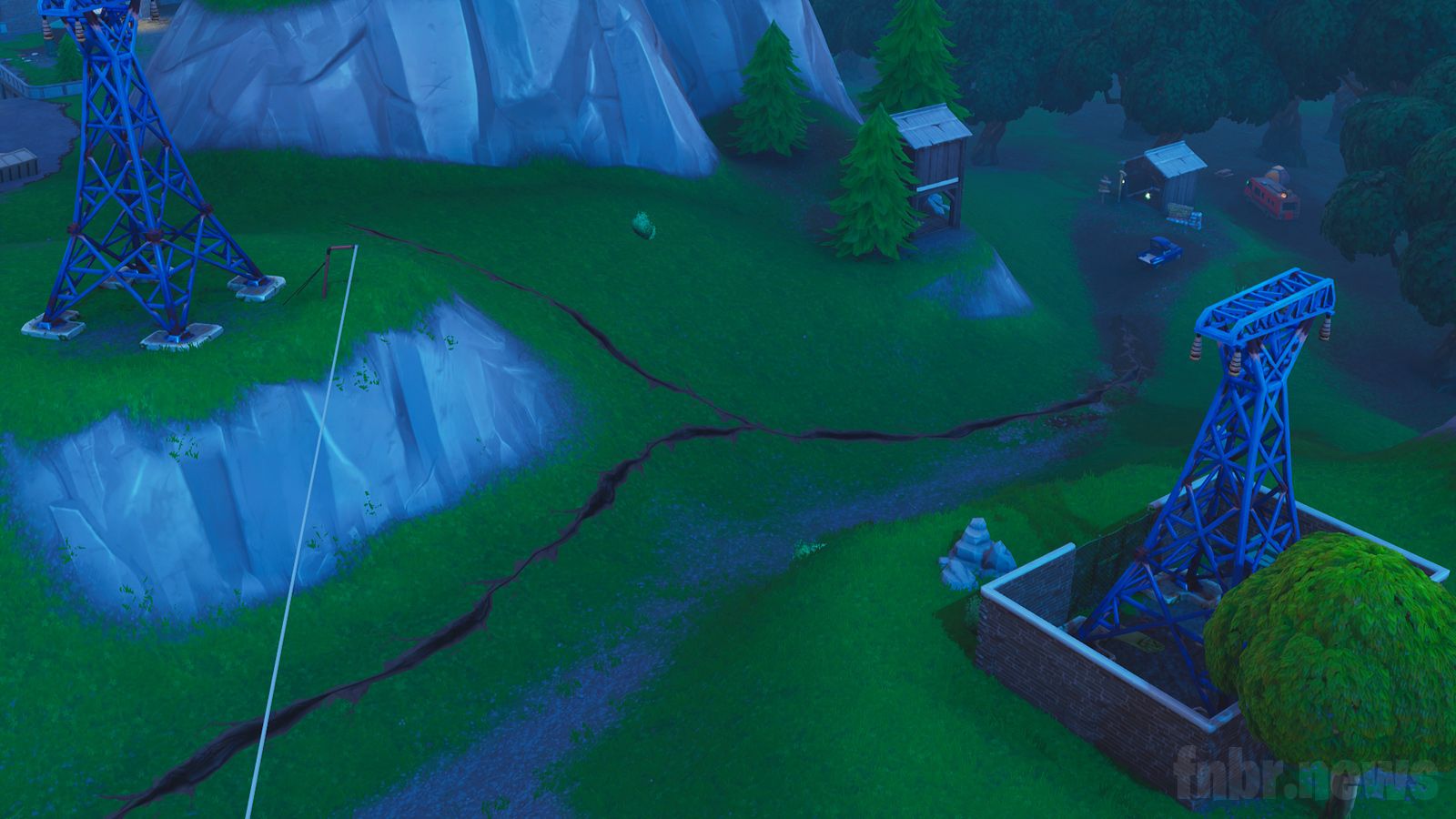 Earthquake #5
Time: Feb 16th, 2019 at 06:33 GMT
Location: North of Dusty Diner, near original crack
Destruction: None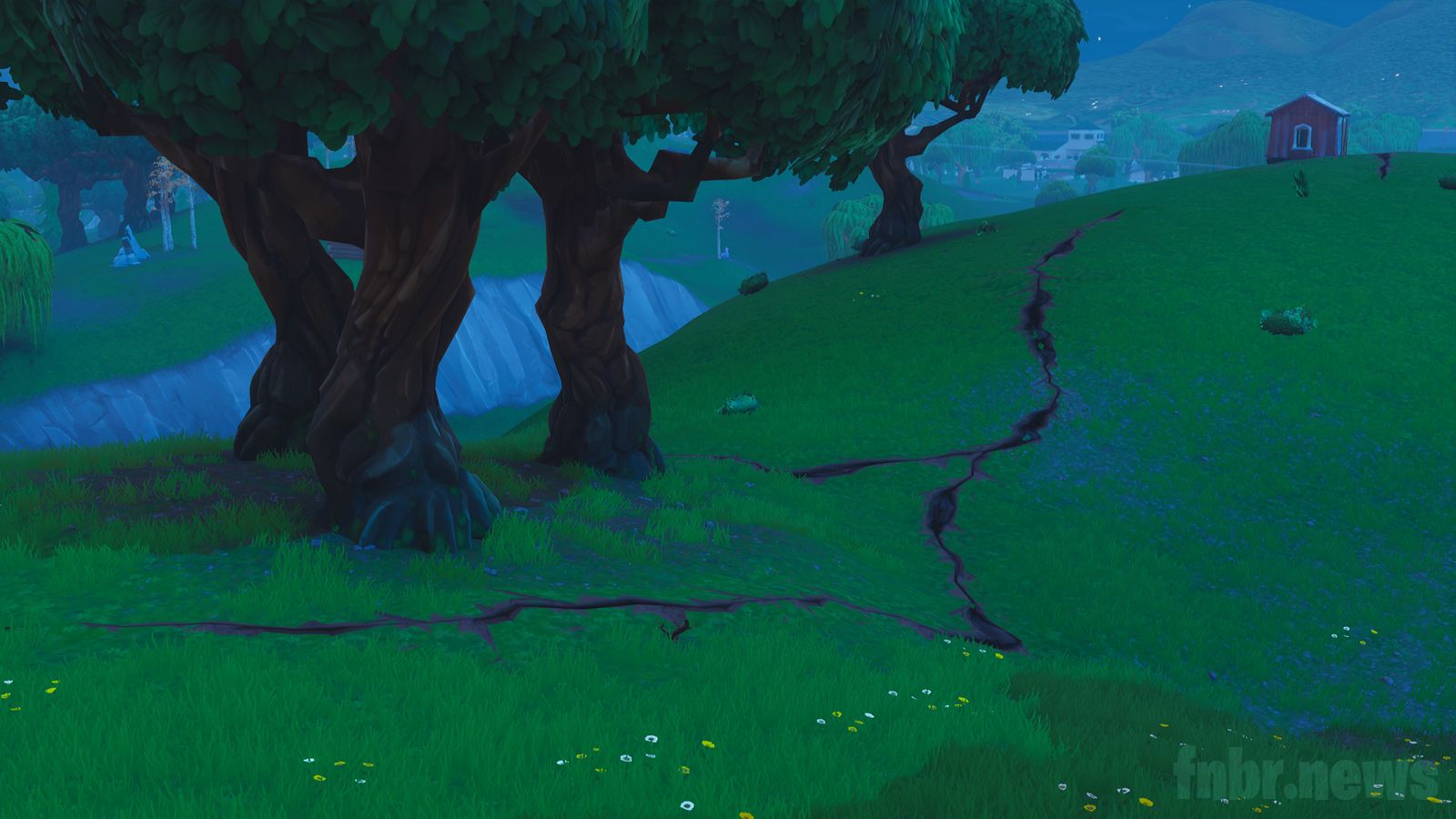 Earthquake #6
Time: Feb 16th, 2019 at 19:00 GMT
Location: North-eastern corner of The Block
Destruction: None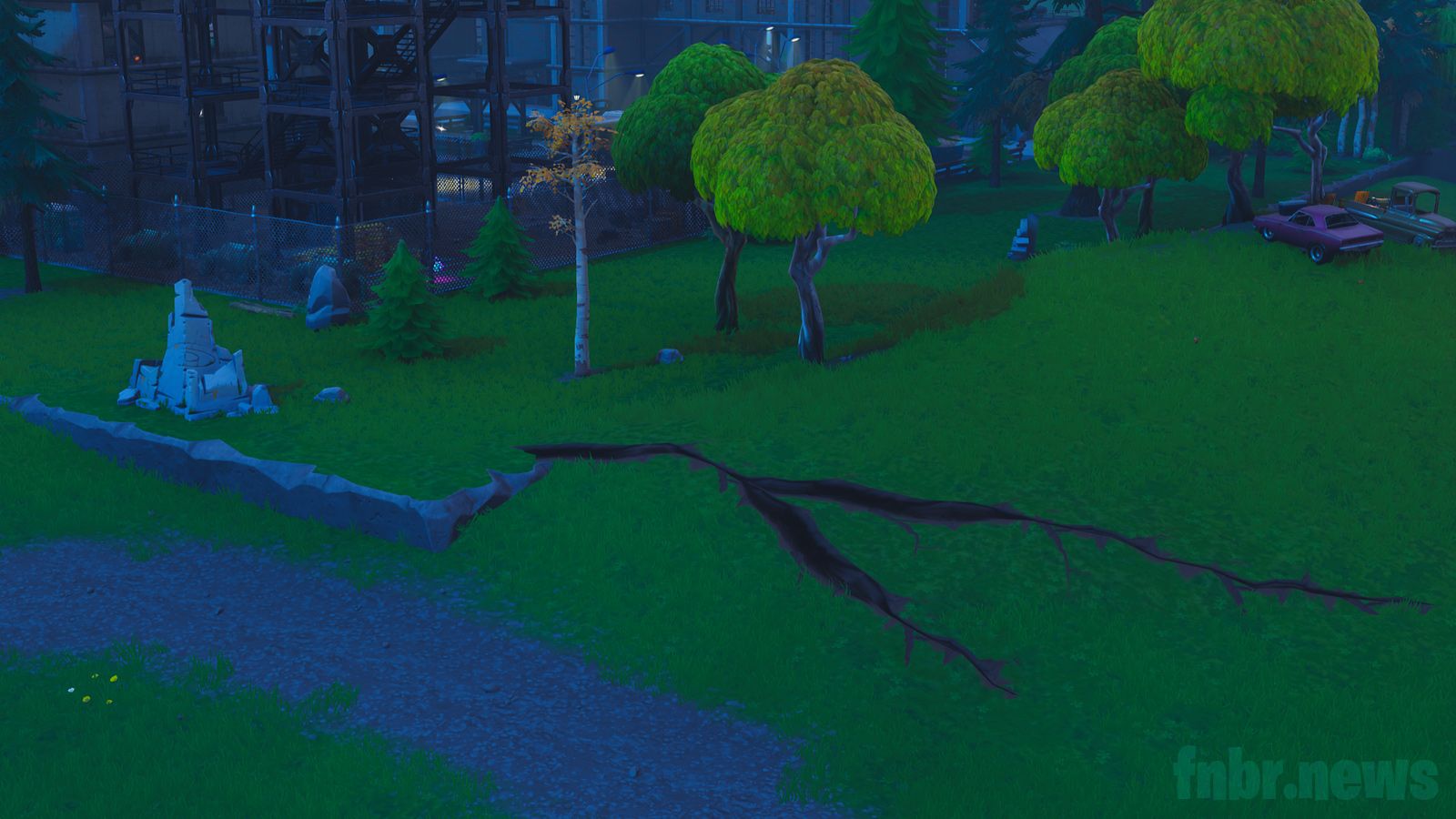 Earthquake #7
Time: Feb 17th, 2019 at 13:15 GMT
Location: North-west of Dusty Diner
Destruction: None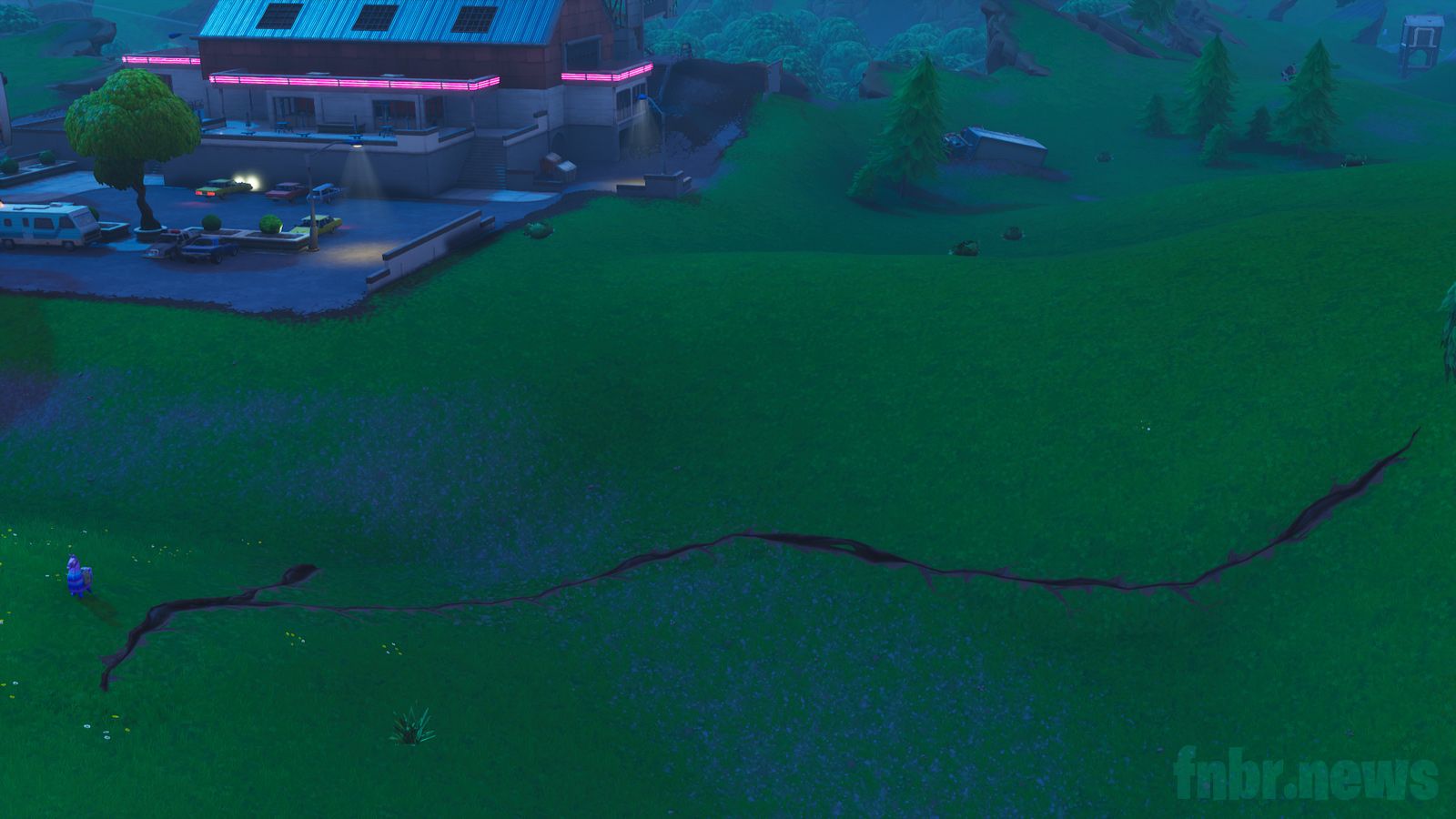 Earthquake #8
Time: Feb 18th, 2019 at 01:06 GMT
Location: North of The Block
Destruction: None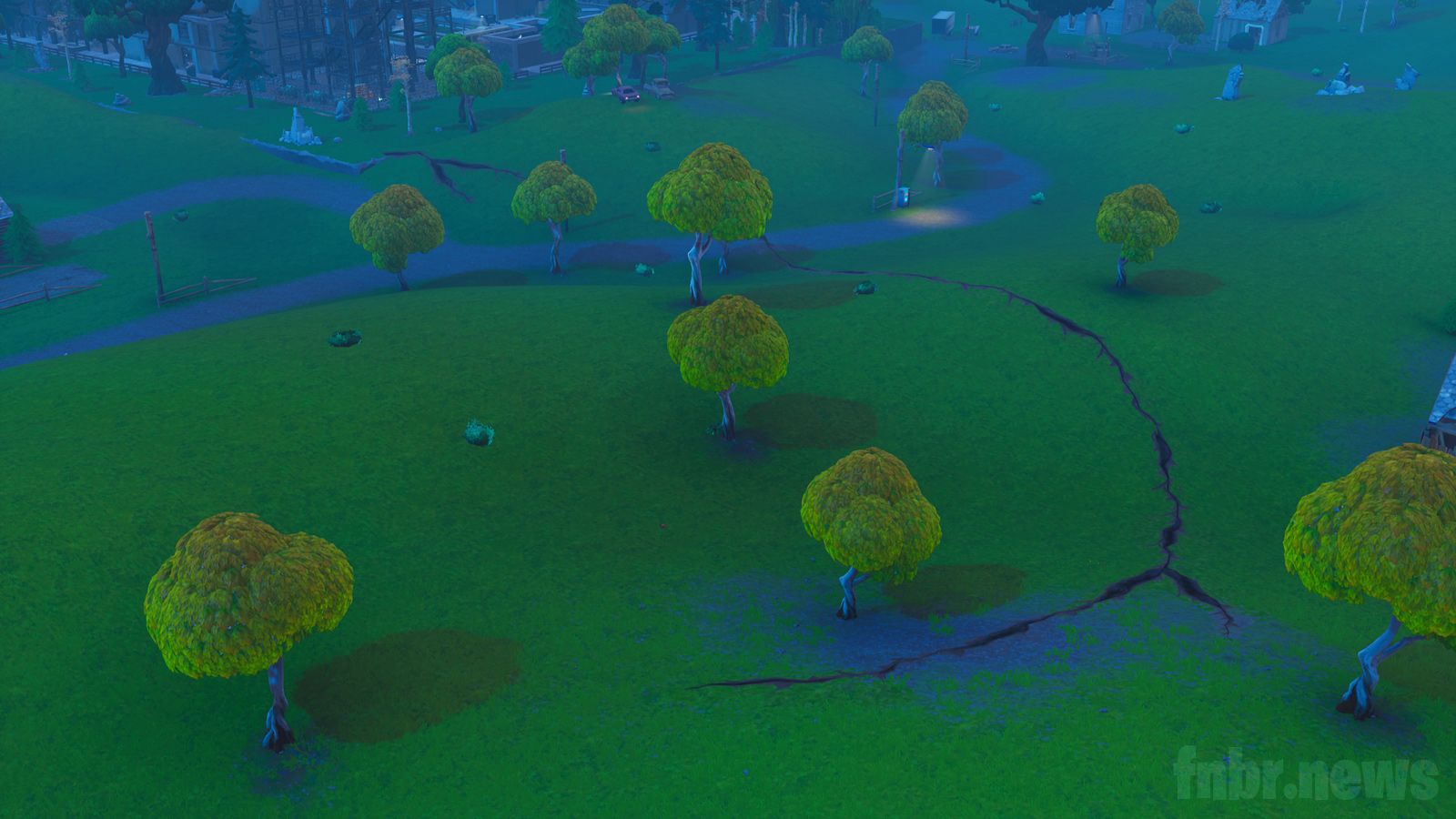 Earthquake #9
Time: Feb 18th, 2019 at 21:54 GMT
Location: East of Salty Springs
Destruction: None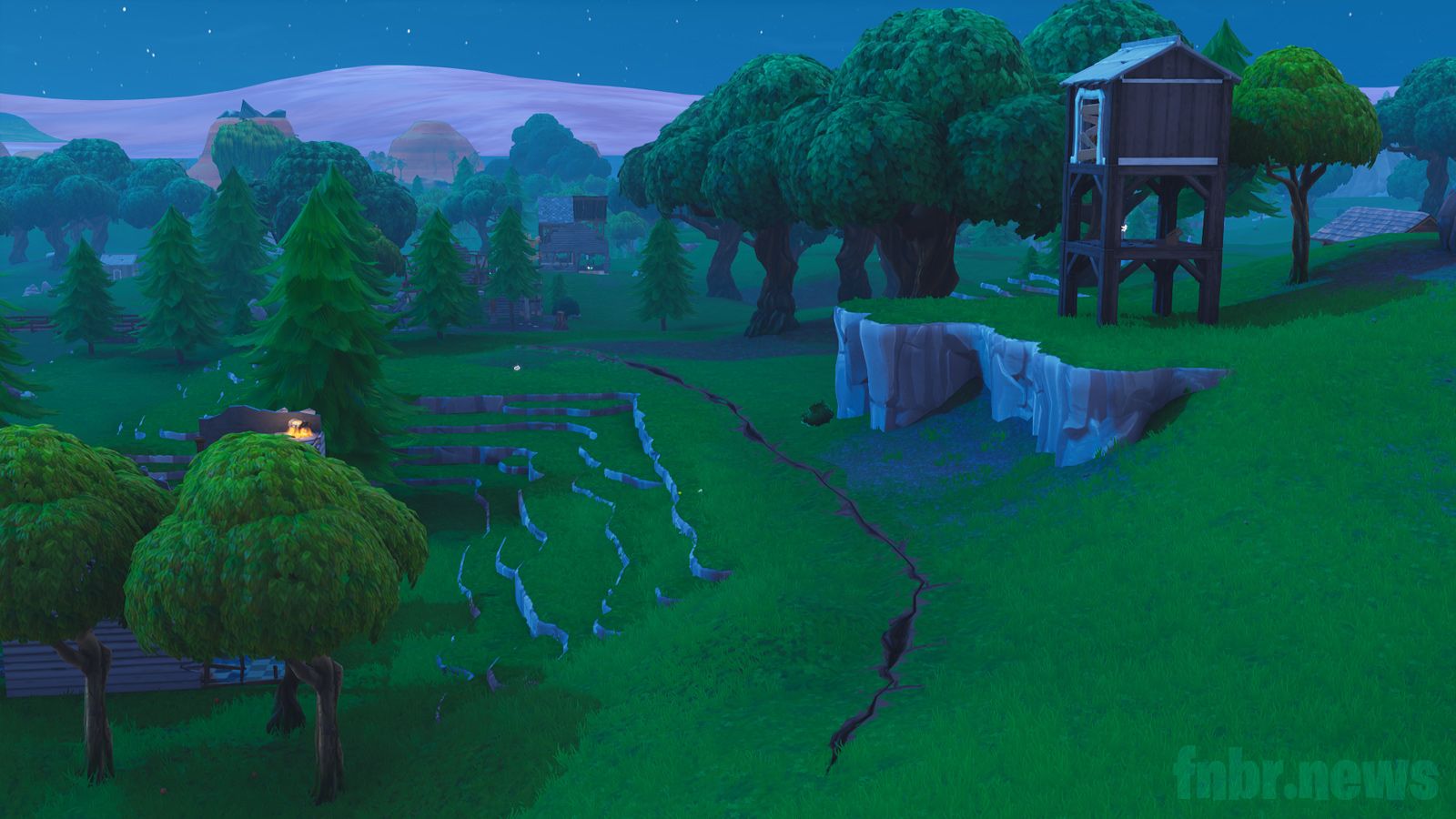 Earthquake #10
Time: Feb 19th, 2019 at 19:00 GMT
Location: North of Loot Lake
Destruction: None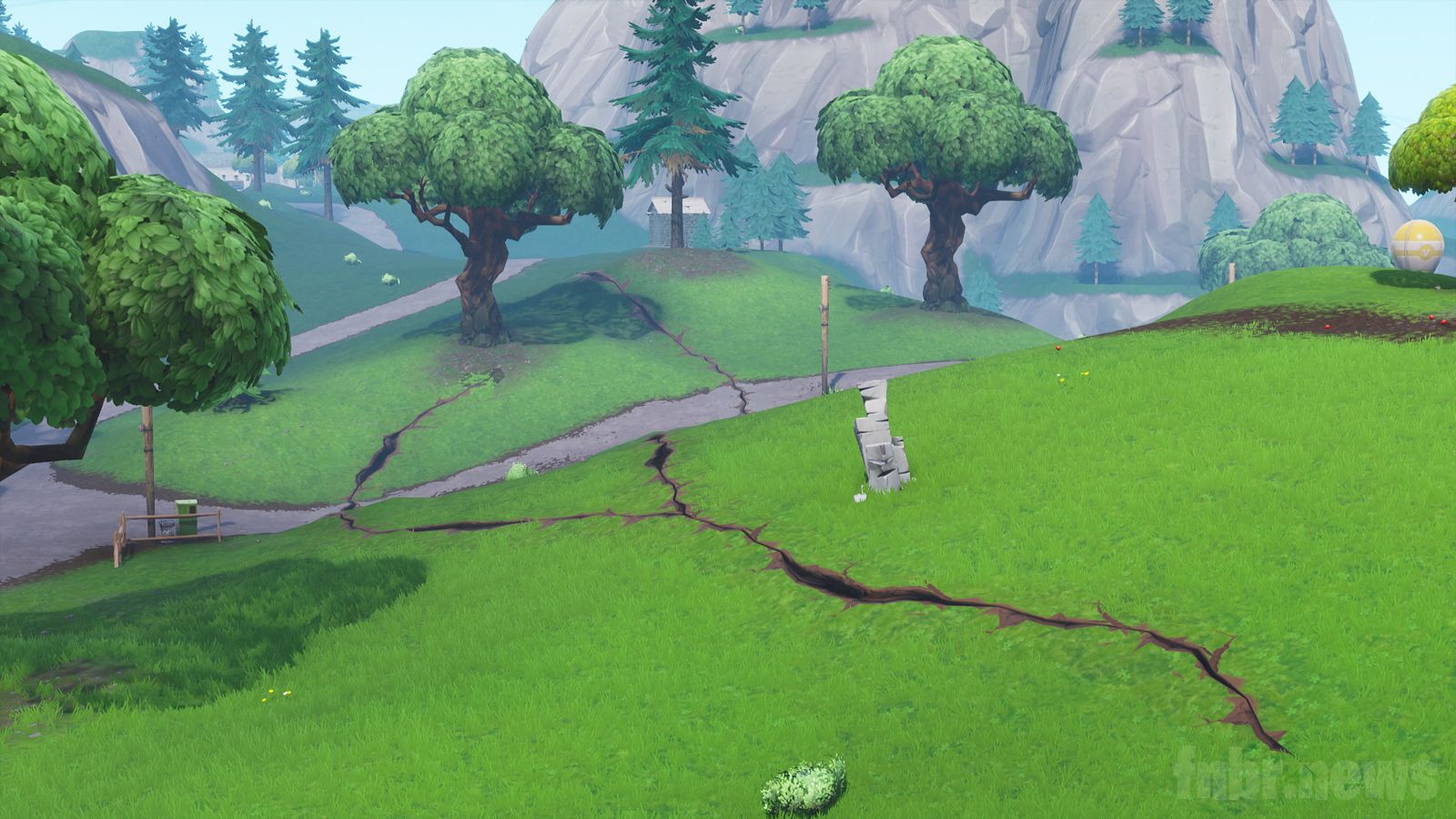 Earthquake #11
Time: Feb 21st, 2019 at 05:03 GMT
Location: South of Wailing Woods
Destruction: None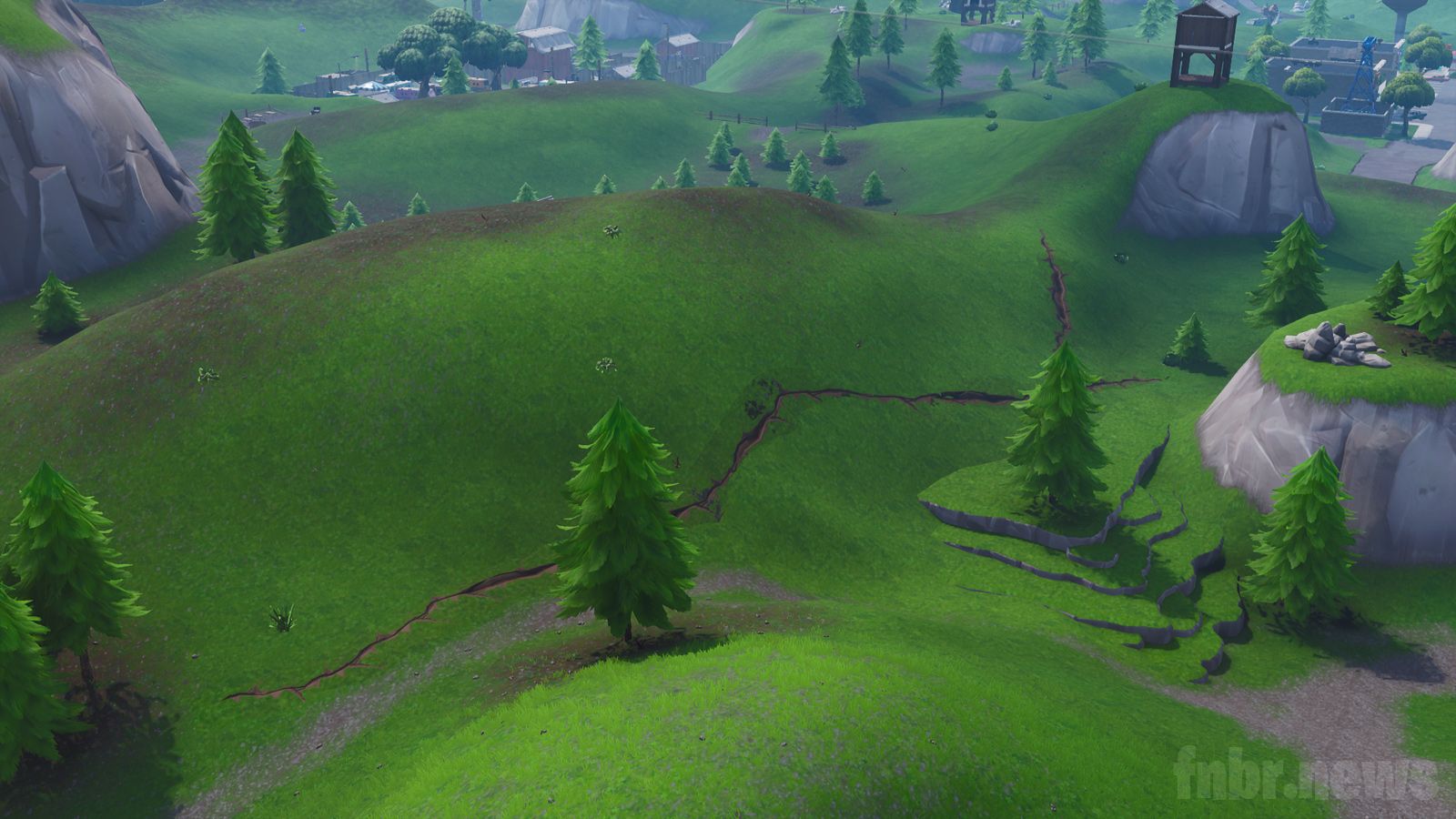 Earthquake #12
Time: Feb 22nd, 2019 at 00:57 GMT
Location: North of The Block
Destruction: None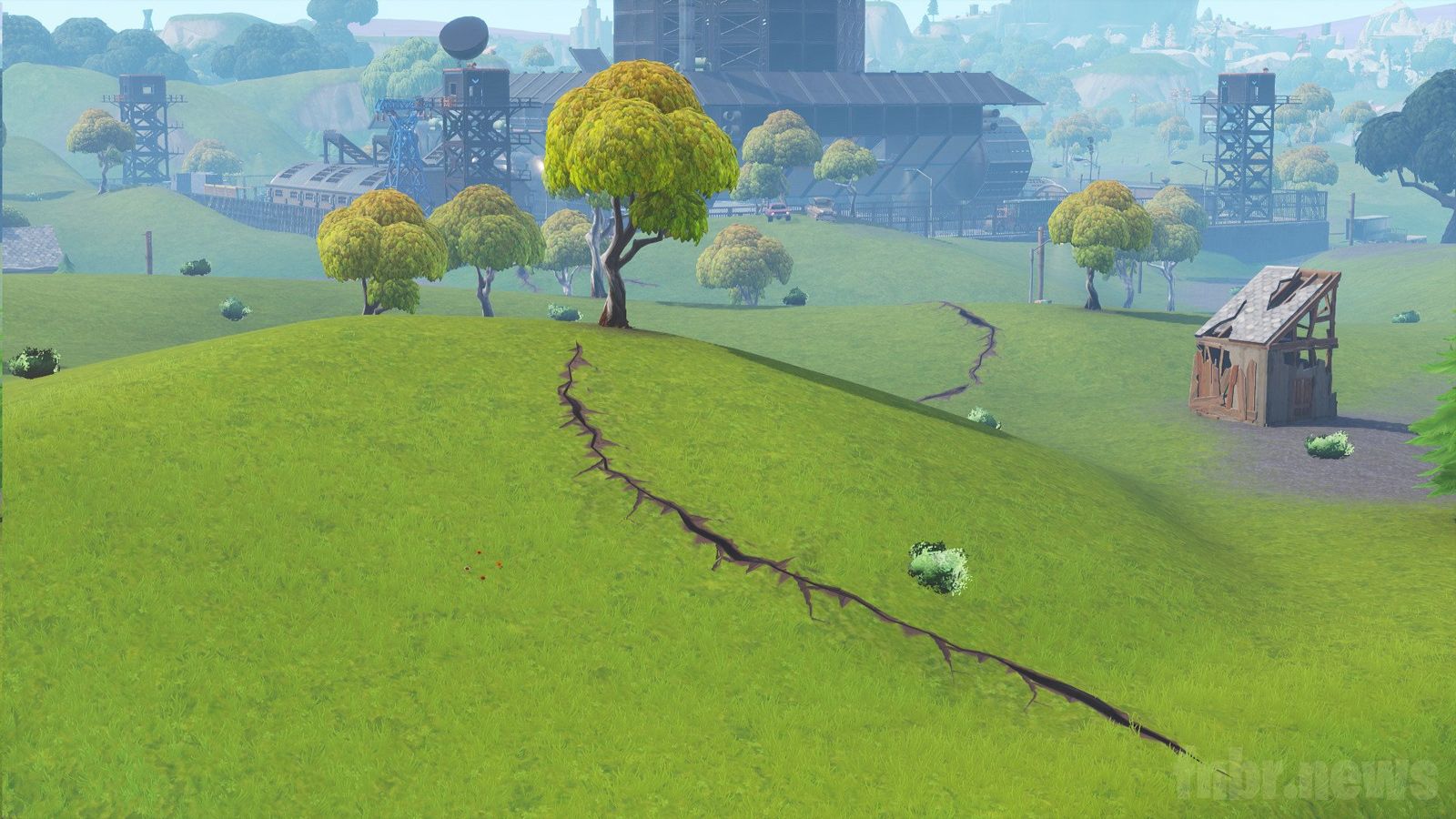 Earthquake #13
Time: Feb 22nd, 2019 at 08:06 GMT
Location: Lazy Links
Destruction: None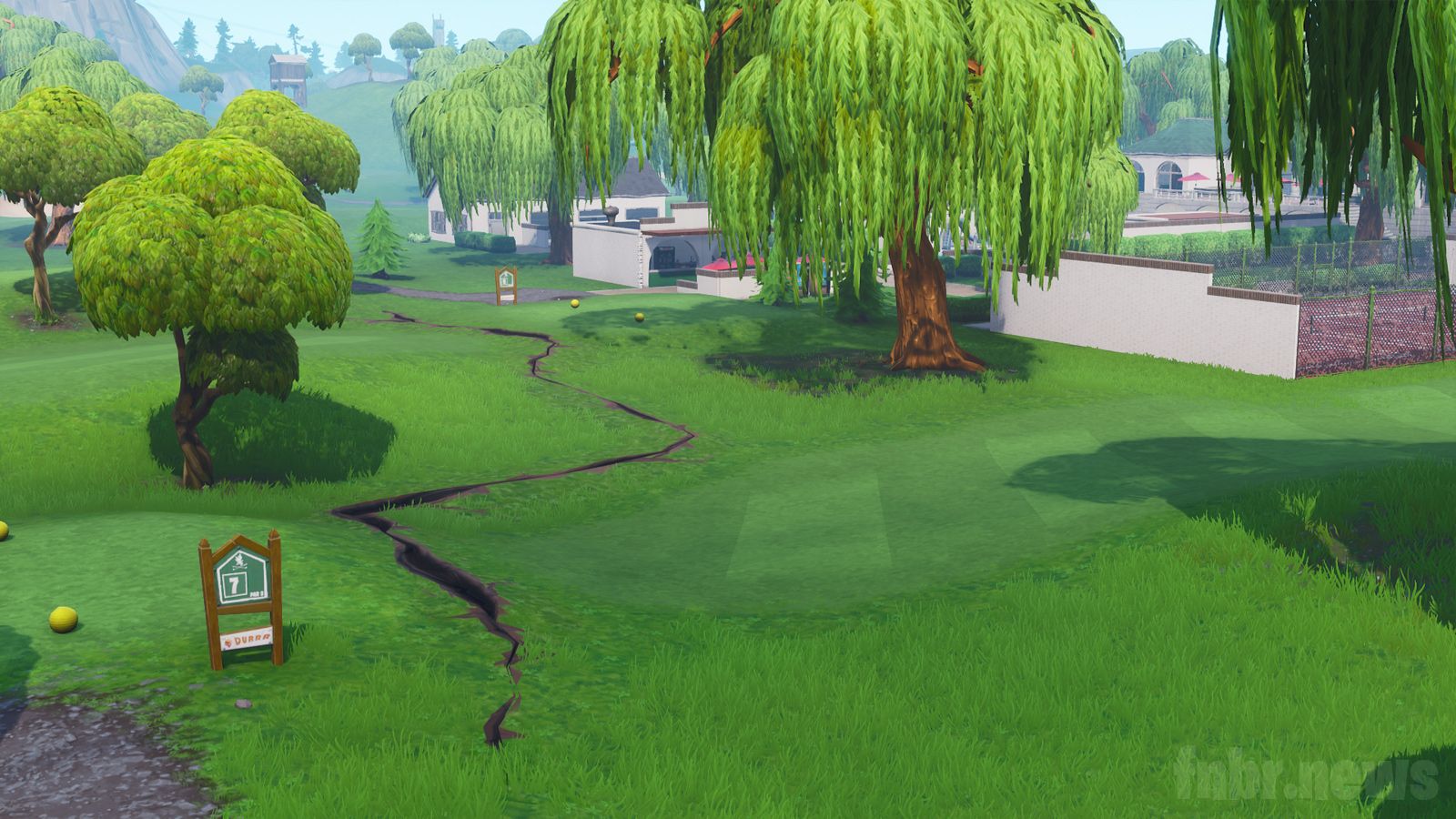 Earthquake #14
Time: Feb 22nd, 2019 at 13:15 GMT
Location: West of Lazy Links
Destruction: None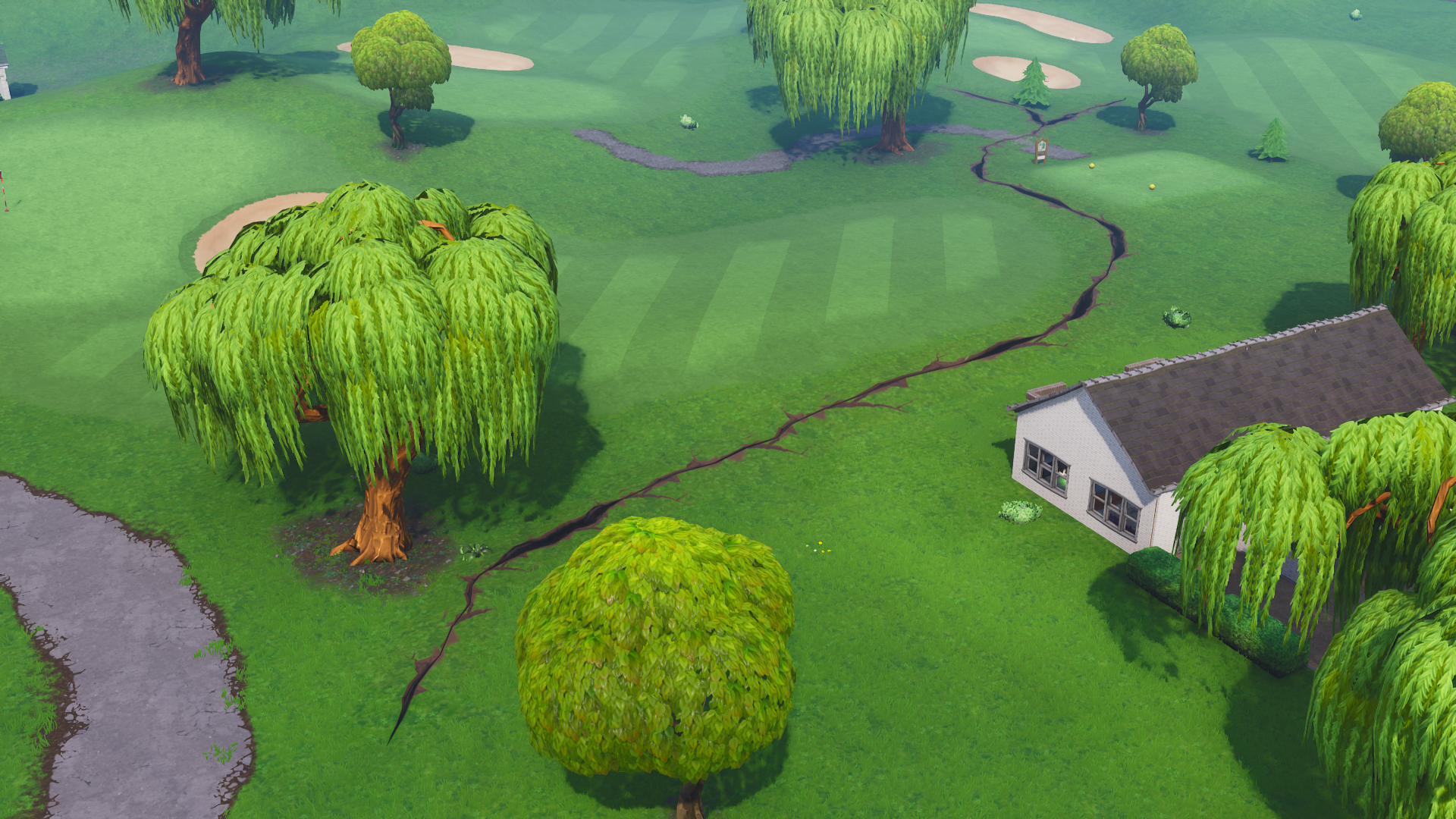 Earthquake #15
Time: Feb 23rd, 2019 at 00:45 GMT
Location: East of Salty Springs
Destruction: None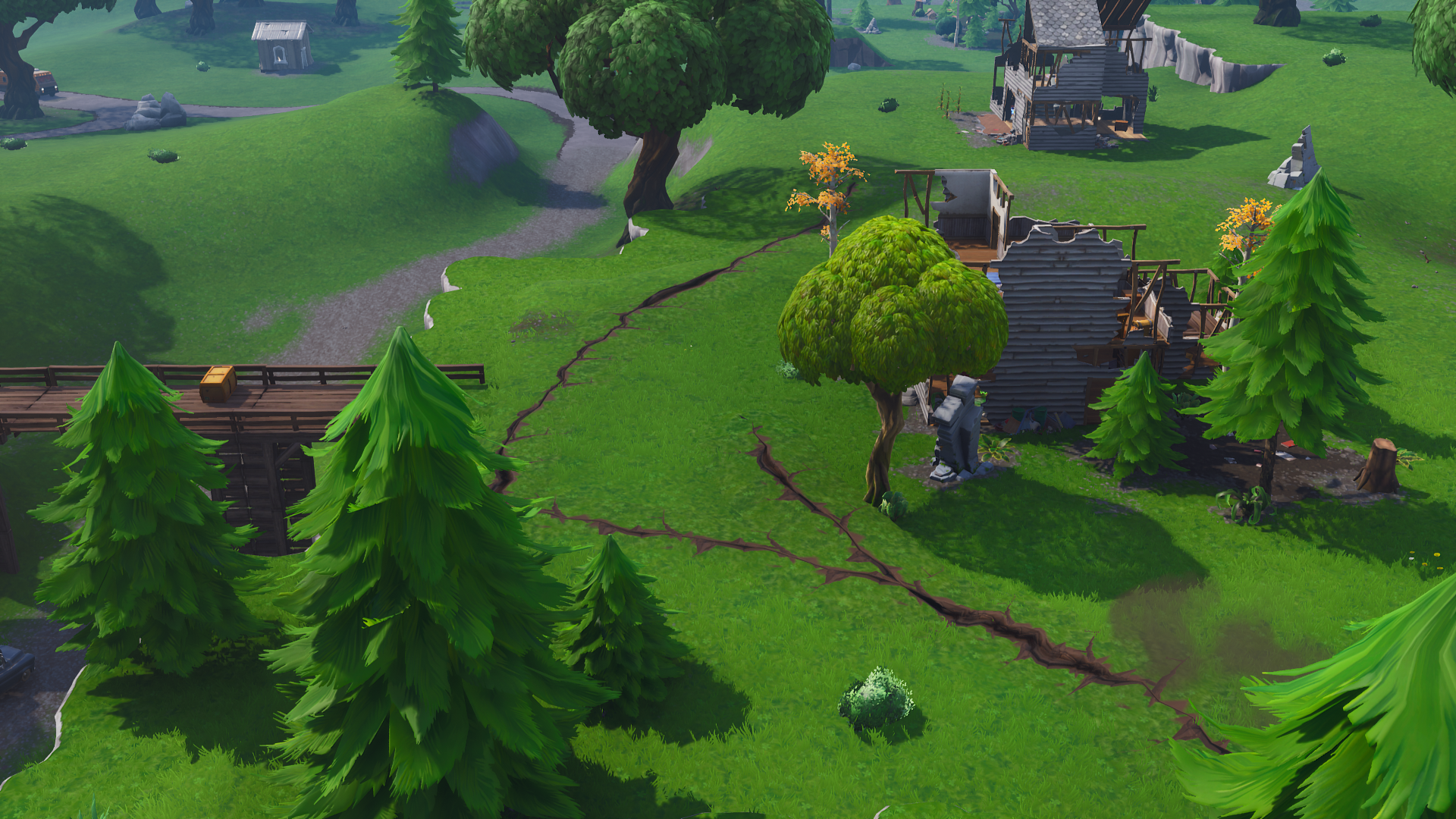 Earthquake #16
Time: Feb 23rd, 2019 at 15:06 GMT
Location: Eastern Wailing Woods
Destruction: None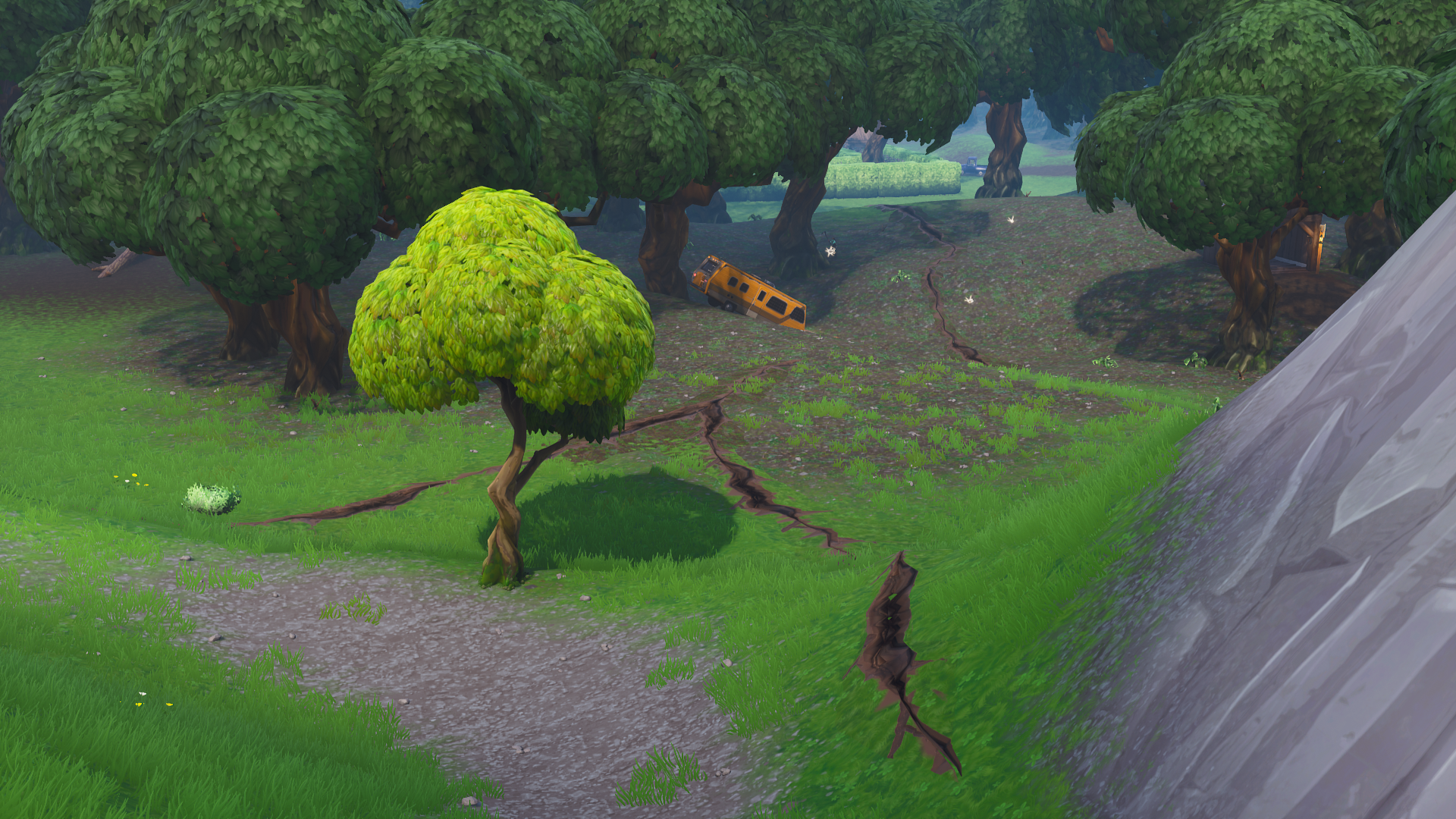 Earthquake #17
Time: Feb 23rd, 2019 at 22:03 GMT
Location: North east of Retail Row
Destruction: None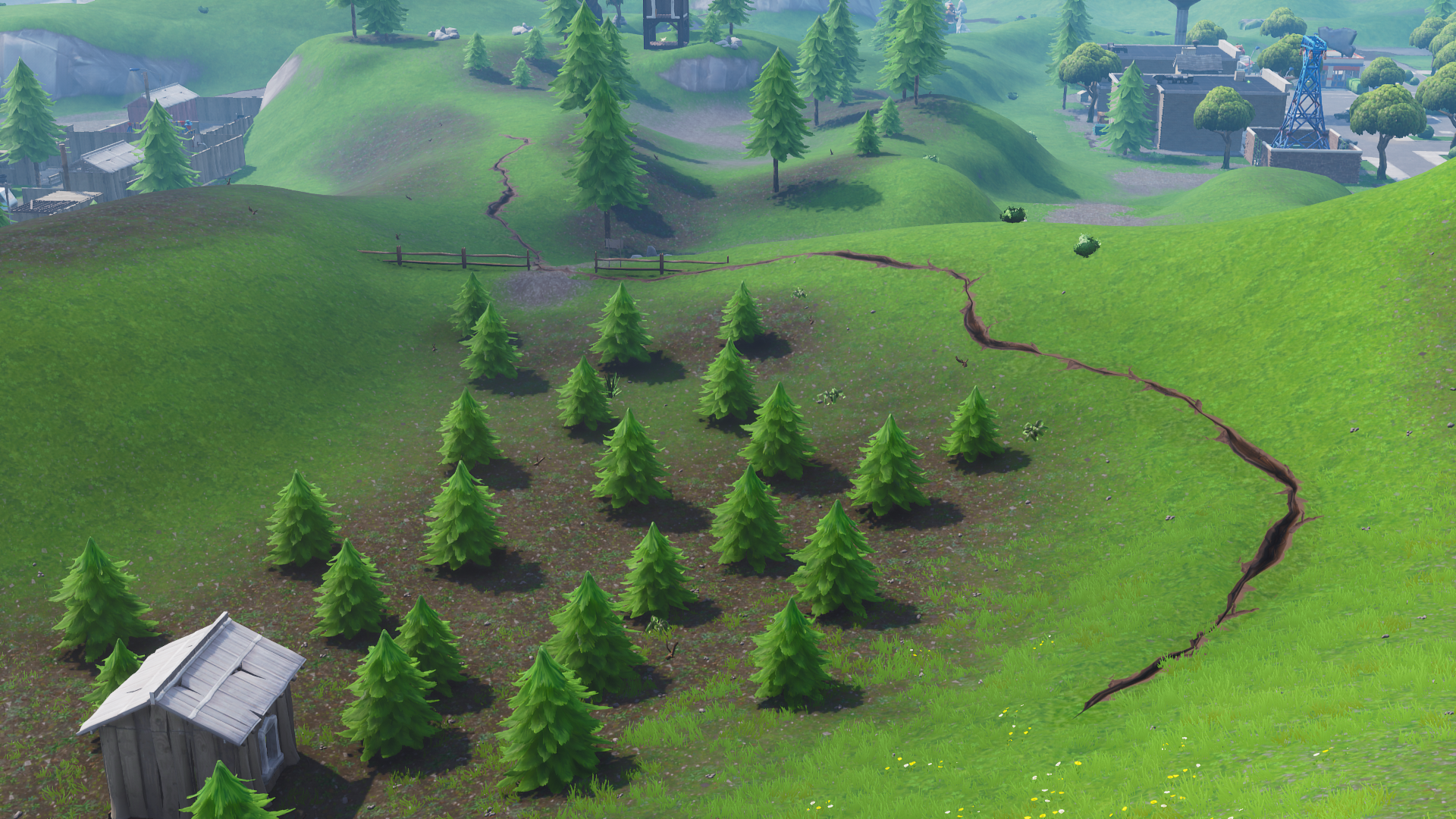 Earthquake #18
Time: Feb 24th, 2019 at 9:30 GMT
Location: East of Pleasant Park
Destruction: Small shack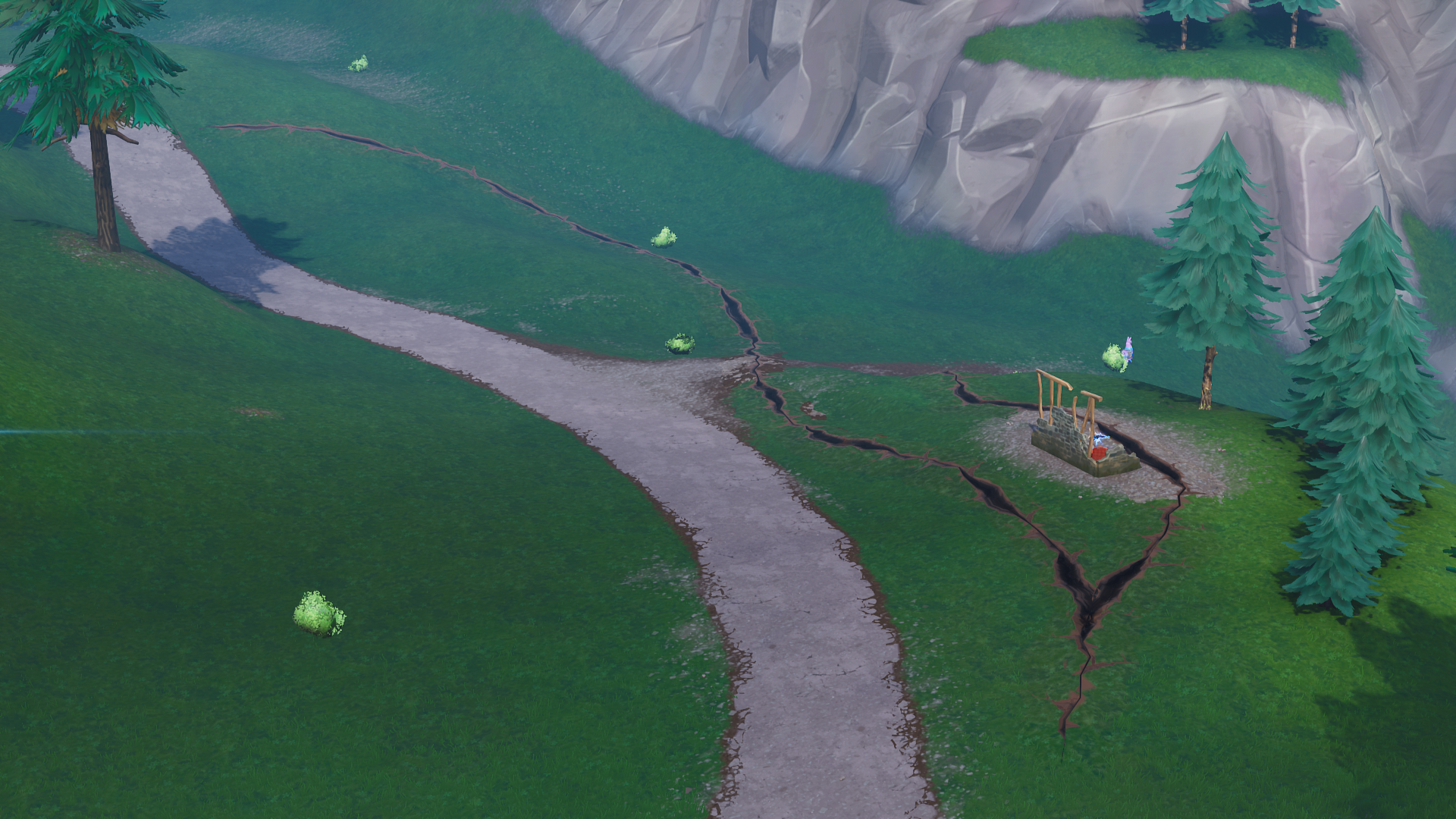 Earthquake #19
Time: Feb 24th, 2019 at 21:33 GMT
Location: North of Paradise Palms
Destruction: None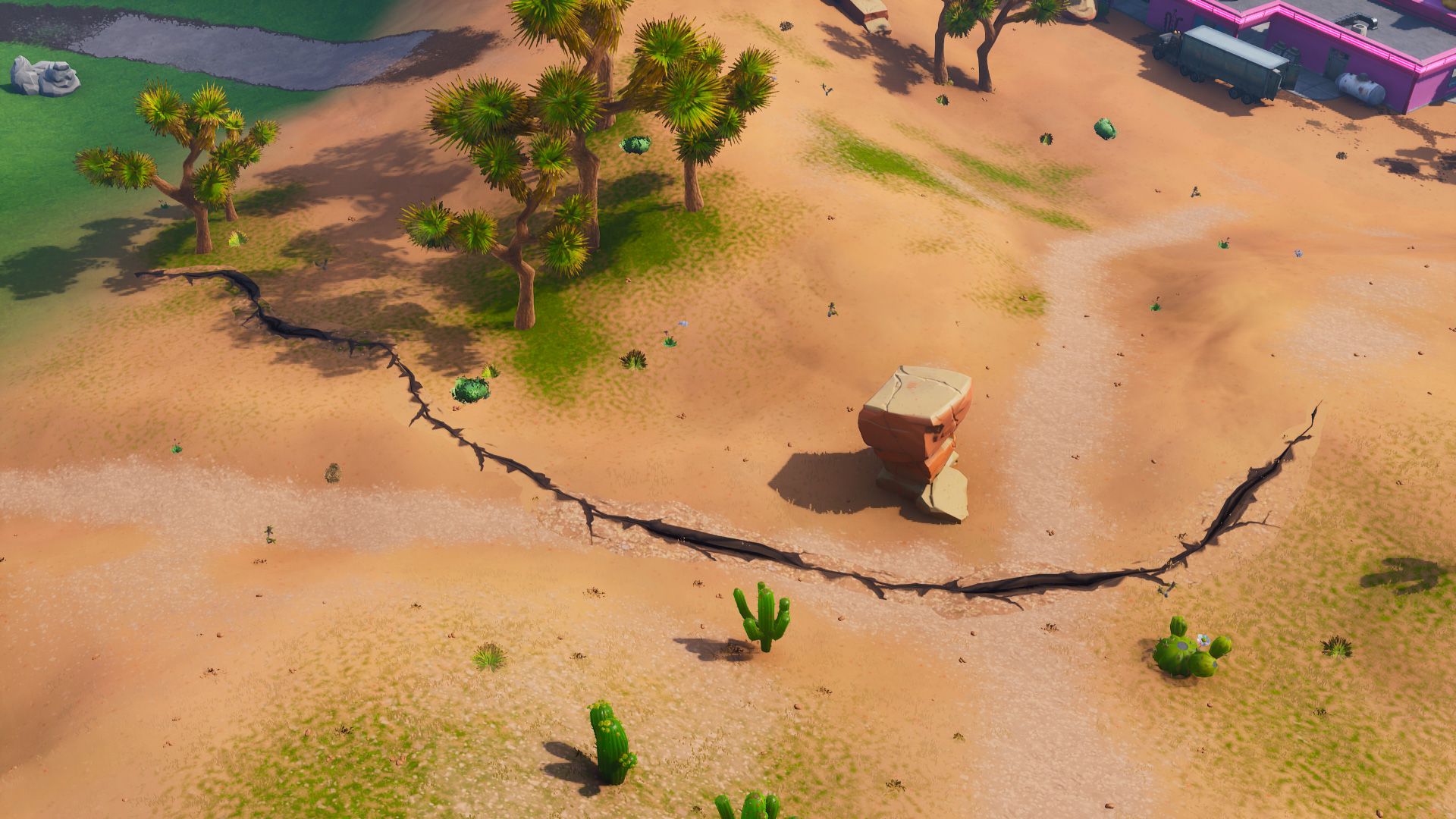 Earthquake #20
Time: Feb 25th, 2019 at 15:24 GMT
Location: North of Fatal Fields
Destruction: None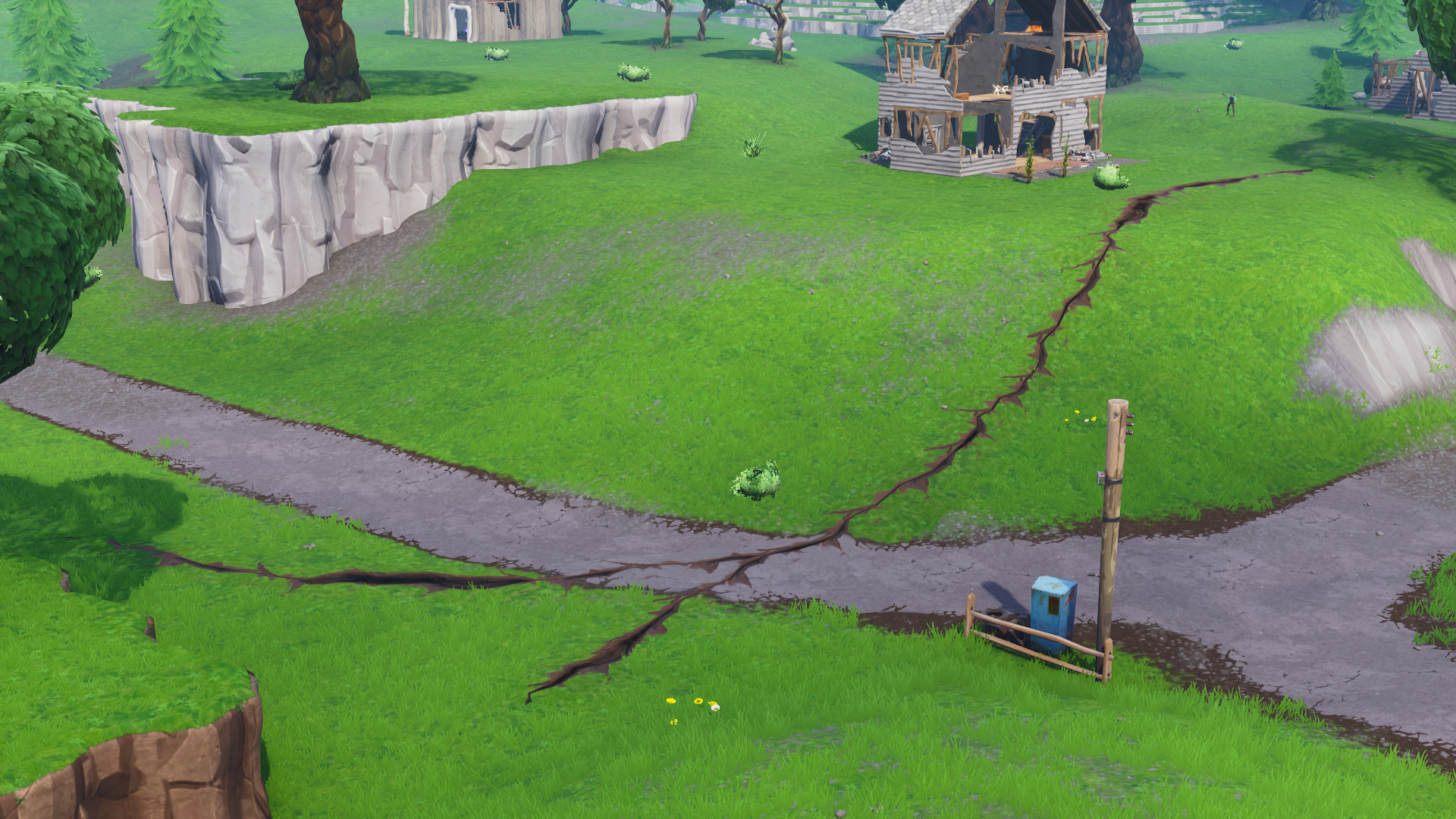 Earthquake #21
Time: Feb 26th, 2019 at 06:00 GMT
Location: East of Pleasant Park
Destruction: None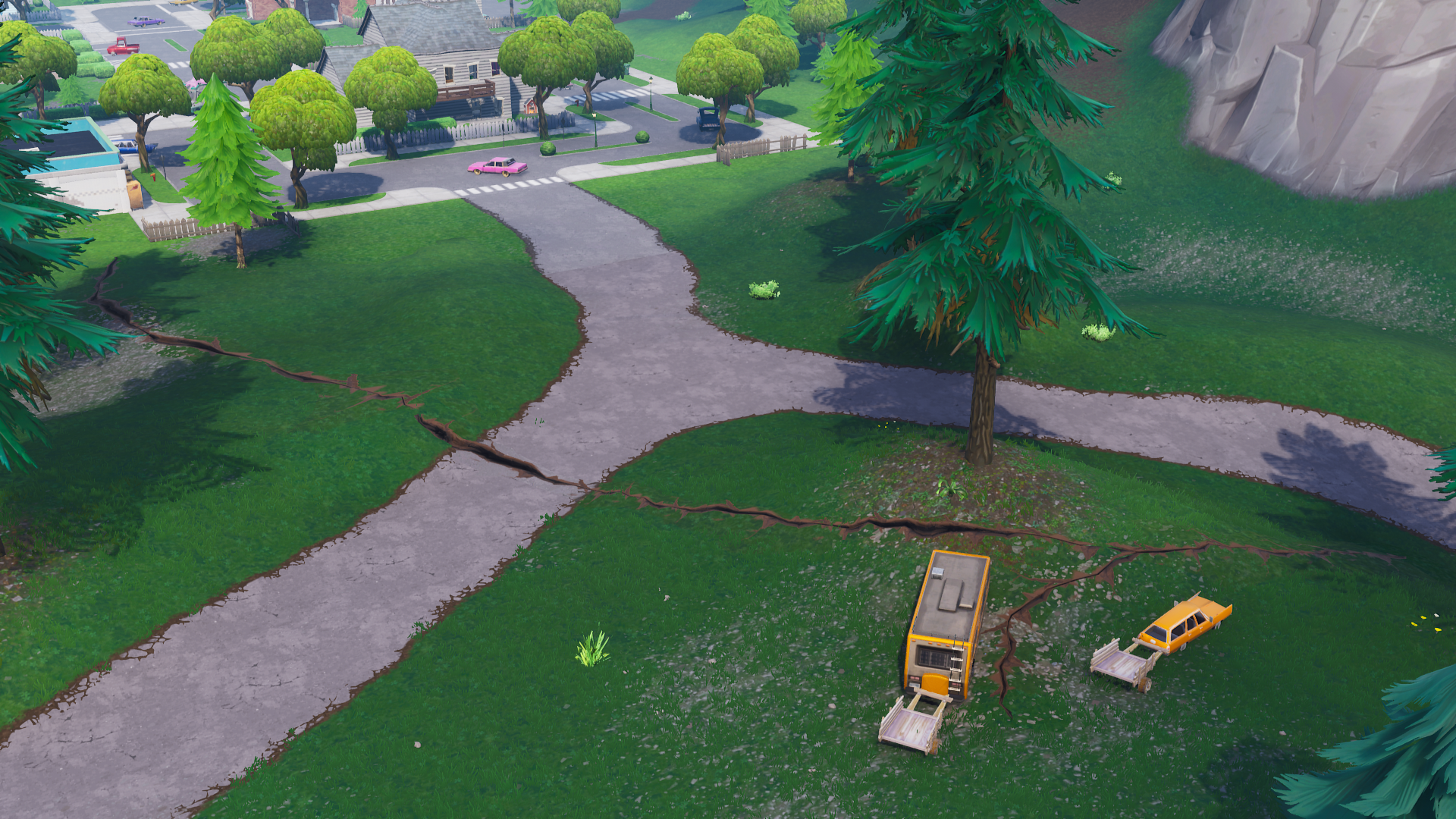 Earthquake #22
Time: Feb 26th, 2019 at 17:18 GMT
Location: East of Wailing Woods
Destruction: None