Fortnite GeForce Counterattack Bundle To Receive Variant for Previous Owners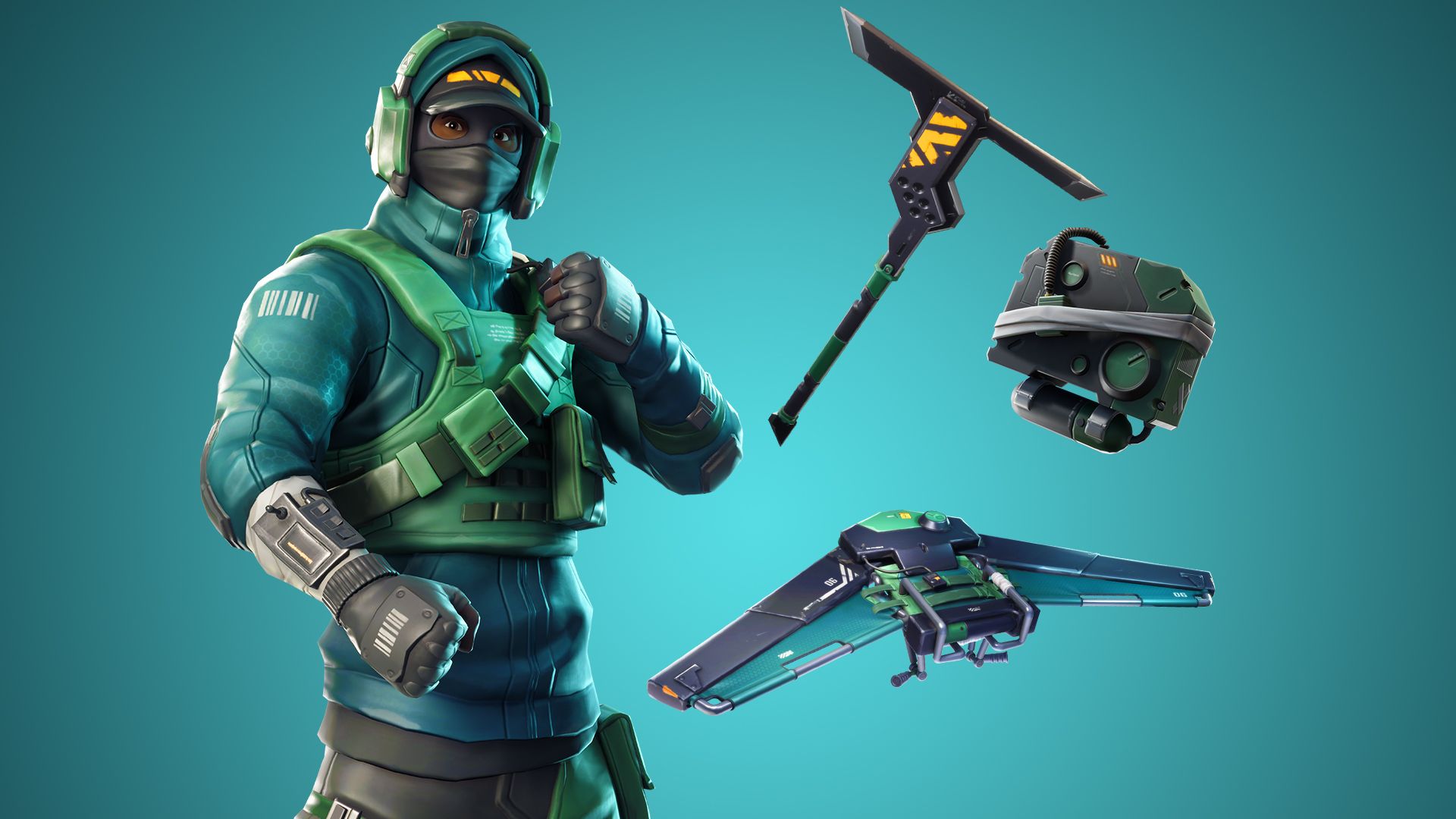 UPDATE: FortniteNews.com has independently verified the claims and can confirm that both emails are indeed real.
Original Article:
In a new email to customers from Epic Games' Support Team, it seems that owners of the Counterattack bundle before it came to the Item Shop will be receiving an exclusive variant to compensate for false advertisement of the product.
The bundle, which was supposedly exclusive to those who purchased a new GeForce GTX 1070Ti, 1070 or 1060 graphics card, appeared in the item shop on March 3rd for players to purchase with v-bucks.
Because of advertising that claimed the bundle would be exclusive to those who purchased the video cards, players have been wanting compensation. Due to this, Epic Games will be giving a variant to owners of the bundle before it came to the Item Shop, most likely with this week's Patch v8.10.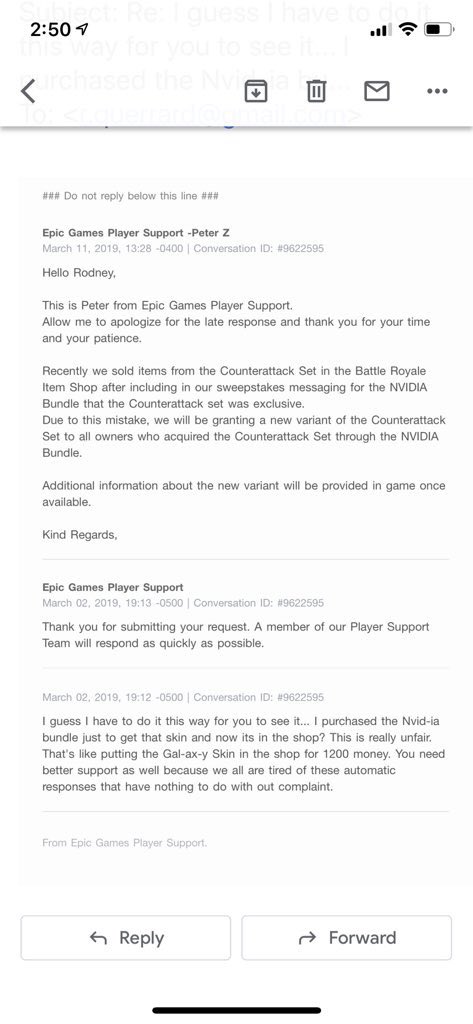 A second user also got the same response: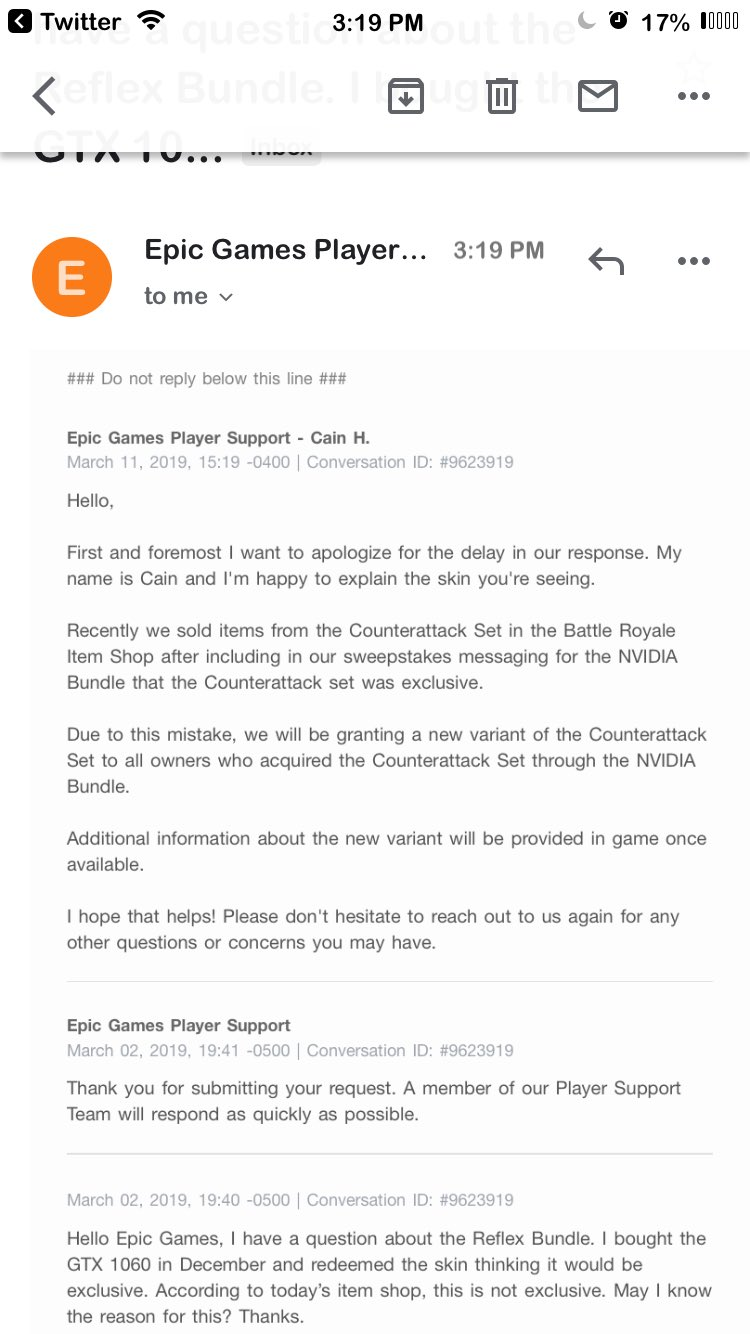 We'll keep you updated if more information arises.