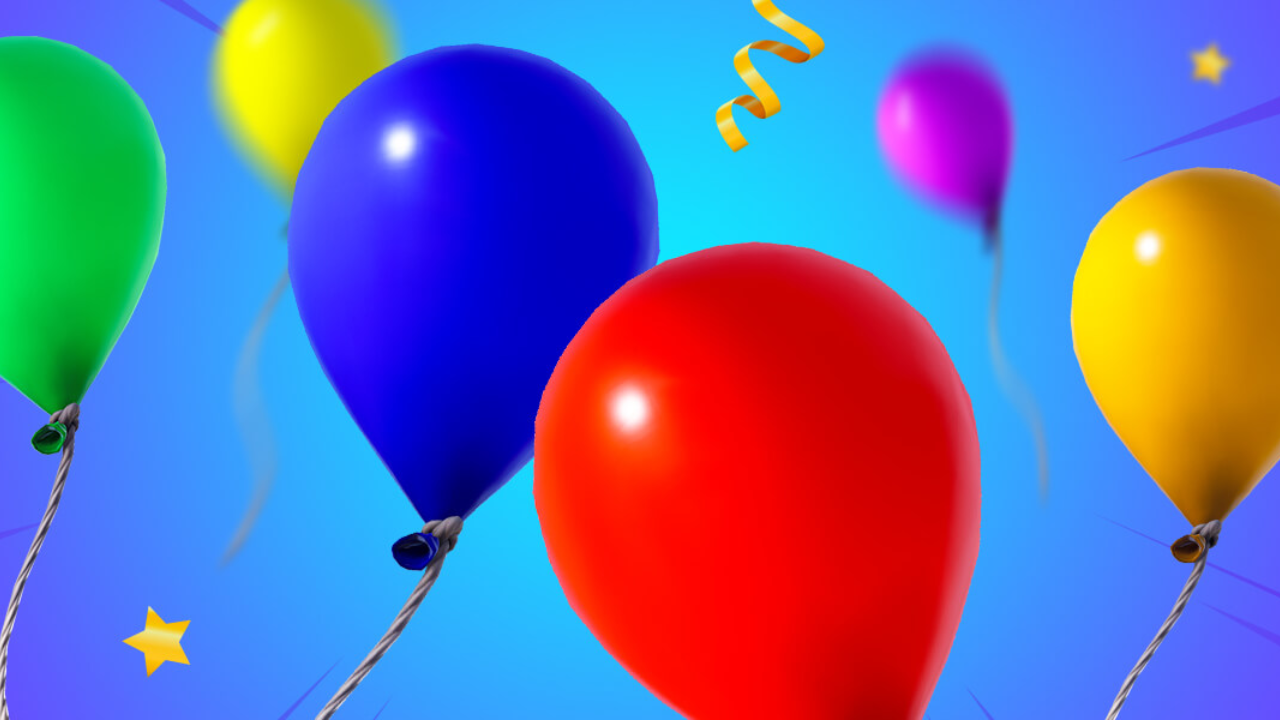 Fortnite has released the second hotfix for Season 4, celebrating Battle Royale's sixth birthday. The v26.10 Sep 19 hotfix unvaults a variety of birthday items and brings Birthday Quests you can complete for special cosmetic rewards.
Birthday Cake

Who doesn't love cake? This red velvet delight can be found around the Island and swiftly consumed to recover some Health and Shield.
Birthday Presents

Scoop up one of these enticing boxes of mystery and unfurl the ribbon (i.e. give it a good smack with your Pickaxe) to find out what lies inside! Find Birthday Presents! from the ground and Chests.
Balloons

Discover one of these deceptively load-bearing inflatables and find yourself immediately more airborne and agile. Balloons can be found from the ground (ironically) and Chests.
Reality Augment Updates

Are you above finding Balloons? Activate the new Jump Balloon Reality Augment to get a Balloon automatically when you jump, until you reach the max number of Balloons.

Birthday Cake, Birthday Presents!, Balloons, and the Jump Balloon Reality Augment will remain in Battle Royale until v26.20!
Alongside the festivity features, the Shell Slide and Bloodhound Reality Augments have been unvaulted! When Shell Slide is activated, you'll gain Shotgun shells while sliding. With Bloodhound, enemies hit by your DMR shots will be marked for a short duration.
Competitive Notes
Birthday Presents! are not included in tournaments.
In tournaments, Balloons are only obtainable from the Jump Balloon Reality Augment.
---
In other news, 21 new cosmetics have been leaked following the recent v26.10 update. Click here to read more.
Follow us on 𝕏 (@FortniteBR) and Instagram (@FortniteBR) to keep up with the latest Fortnite news, leaks and more.