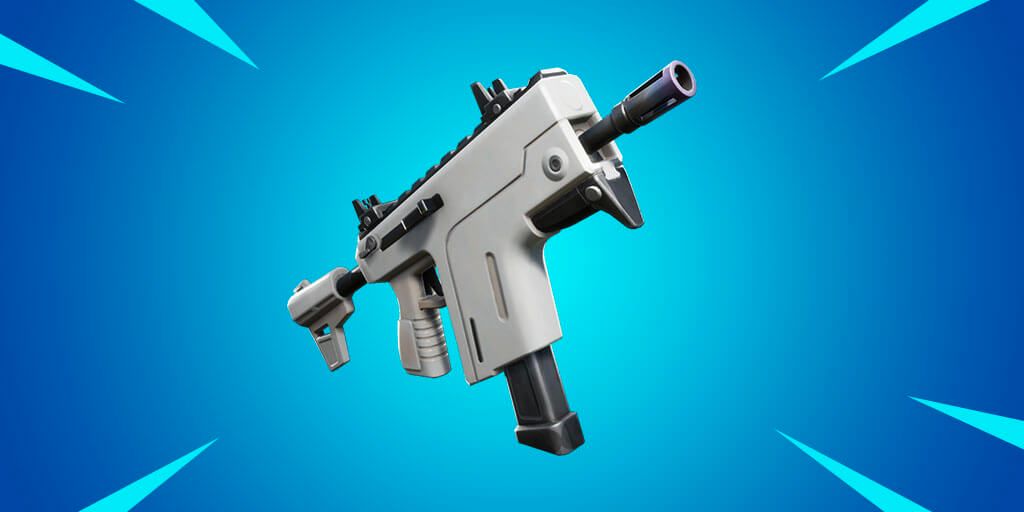 Epic Games have released the patch notes for today's v9.10 content update featuring a brand new weapon: the Burst SMG! There will be no downtime when this goes live (at 8am ET/12pm UTC) but players on PC will need to download a small patch.
Here's everything you need to know:
What's New?
Burst SMG
This burst-fire SMG packs a real punch in close quarters encounters.
Limited Time Mode Rotation:
Solid Gold Duos
Fight to the finish using Legendary weapons!
Unvaulted Squads
Battle Royale gameplay with a limited set of weapons made up entirely of items that are vaulted in the standard modes.
Close Encounters Squads
Close quarters combat with Shotguns & Jetpacks!
Weapons + Items
Burst SMG

Available in Common, Uncommon and Rare variants.
Fires a quick 4 round burst.
Deals 23, 24, 25 damage.
1.75x headshot multiplier.
24 round magazine.
Can be found from Floor Loot, Chests, and Vending Machines.
Uses Light Ammo.

Vaulted

Suppressed Submachine Gun
Team Rumble
Now spawning 4 hot spots each match, to ensure that there is at least one on each side more often. This is a temporary fix until we can set up functionality to force the same number on each side in big team modes.
SOURCE: Epic Games