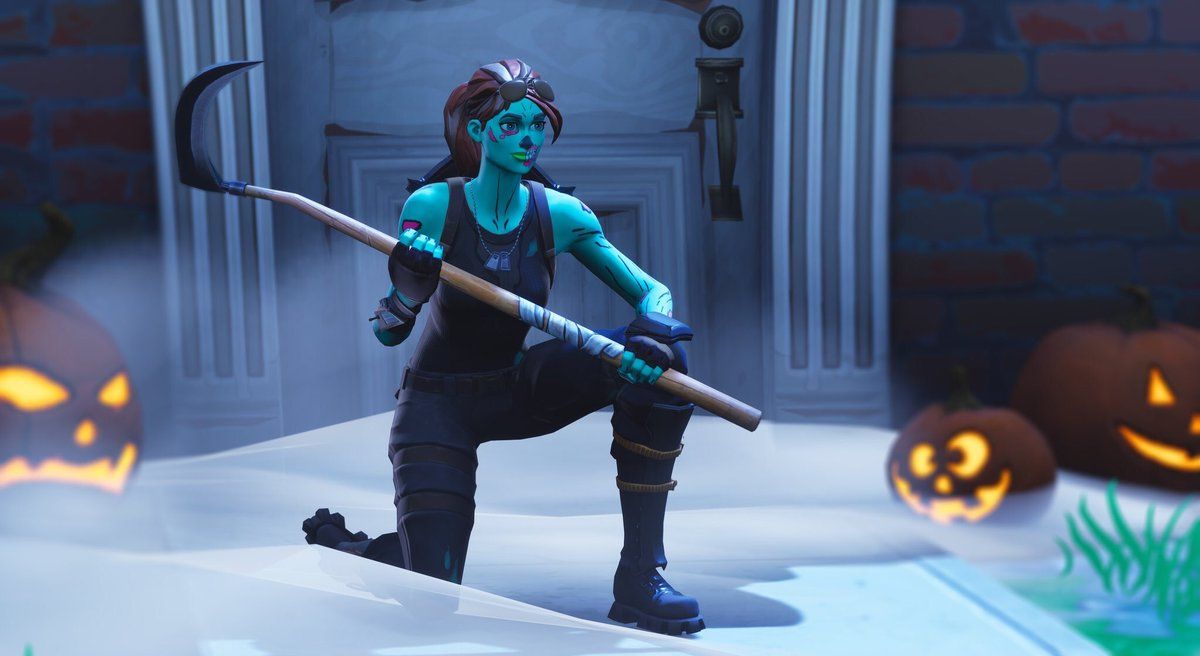 The skins for this year's Fortnitemares 2019 event have been leaked, and it seems we're getting a ton of new skins as well as the reintroduction of some old ones. Leaker HYPEX posted a list of upcoming names for skins that will be appearing throughout the month when Season 11 hits.
The list of skins is as follows:
"Skull Trooper Neon - Male"
"Gangster Monster - Male"
"Ghoul Trooper - Male"
"Cuddle Team Dark - Female"
"The Dark One - Male"
"Slurp Creature - Male"
"Wraith - Female"
"Pale spooky - Female"
"Modern Witch - Female"
This isn't the first time that the entirety of Fortnitemares' skin drop has been leaked, as the entire lineup was revealed last year by data-miners. We'll have to wait before we get images however, as the skins are not in the files and will likely be added with v11.00 on Sunday.