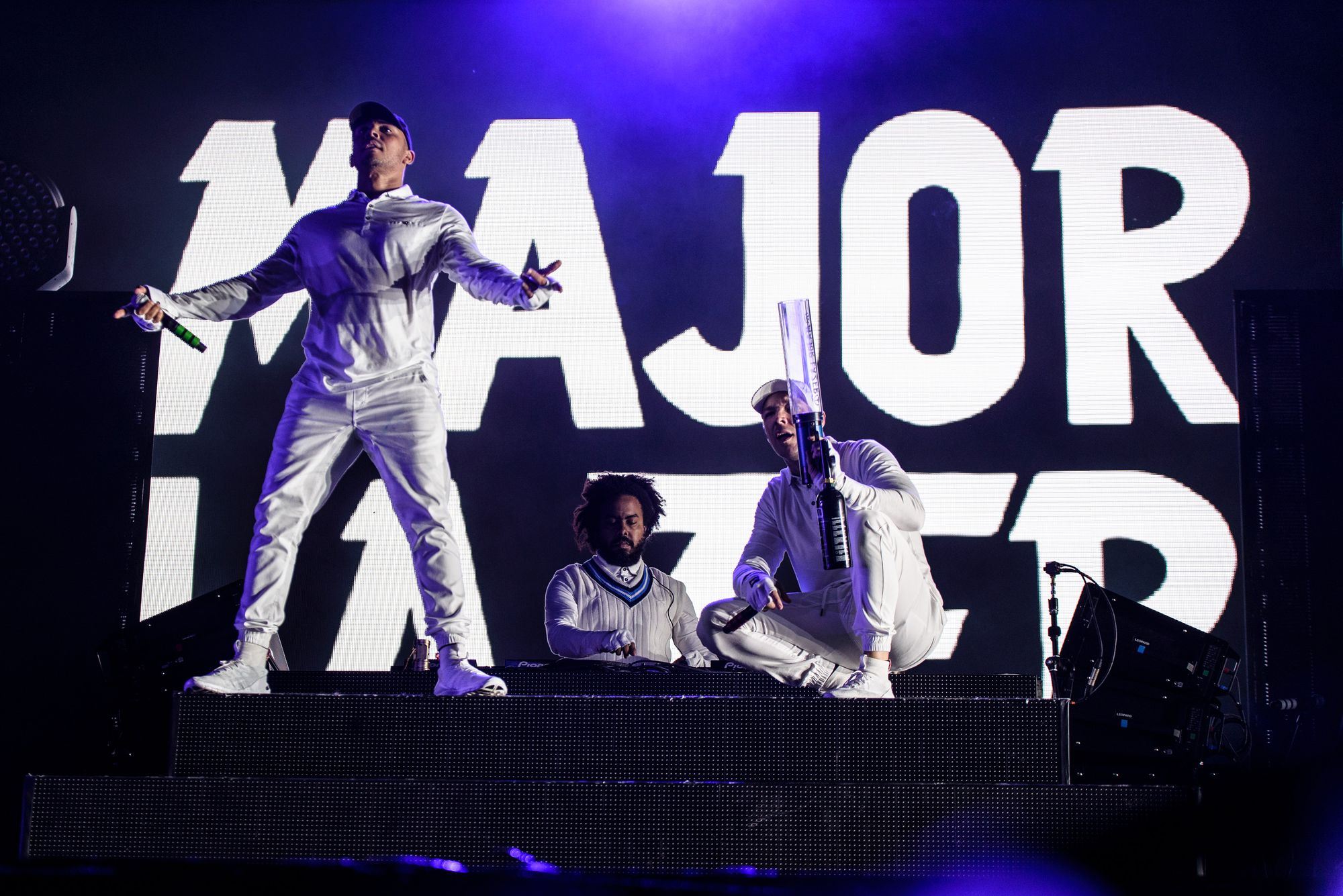 Fortnite's next concert may be with music production trio Major Lazer after a new leak hints at them in the files. Major Lazer consists of music producers Diplo, Jillionaire and Walshy Fire.
Data-miner Lucas7yoshi found an emote in the files that specifically references the trio, and it is codenamed simply "MajorLazerDance". Leakers cannot yet view the file because it is a placeholder emote, which means we might see more Major Lazer related items being added in the future, assuming they aren't encrypted.
Fortnite's first concert was with record producer Marshmello, and it broke playerbase records as a result. Since then, it only seems right that Epic Games would partner with another artist to host another live concert.
Now, this is a rumor and pure speculation. It's very interesting that Epic Games directly referenced Major Lazer in the files, and could mean that they are indeed preparing for a crossover.
However, this could just be Epic Games making an emote based on a dance featured in a Major Lazer music video - whether it's with permission or not. It could also just be an item shop item codenamed Major Lazer and it has nothing to do with the artist, although that seems unlikely.
We'll have to find out, and if more files release we'll keep you updated.