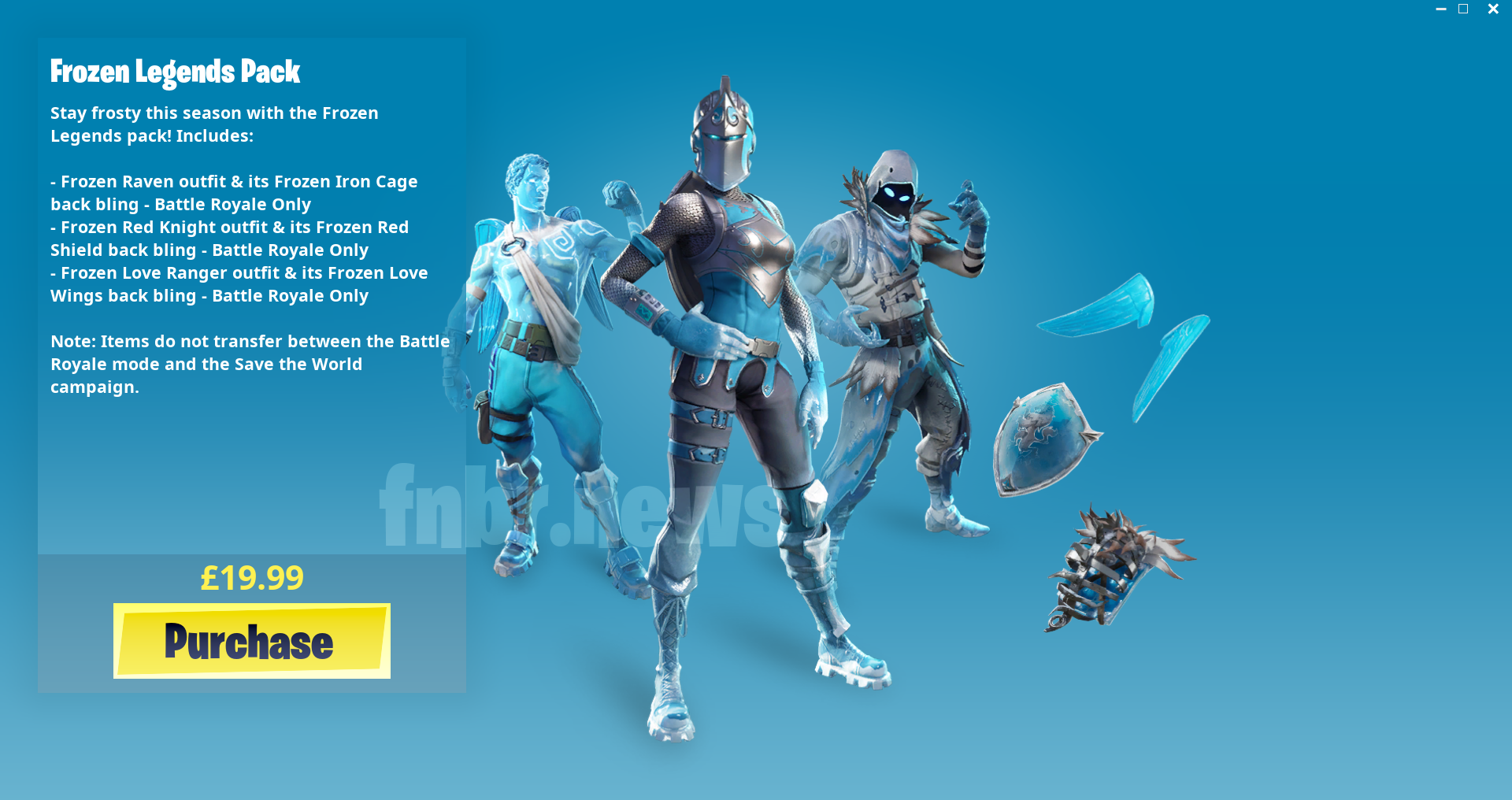 An exploit has been found in-game on Fortnite which allows players to change the date on their computer to December 24th and actually see the Frozen Legends pack.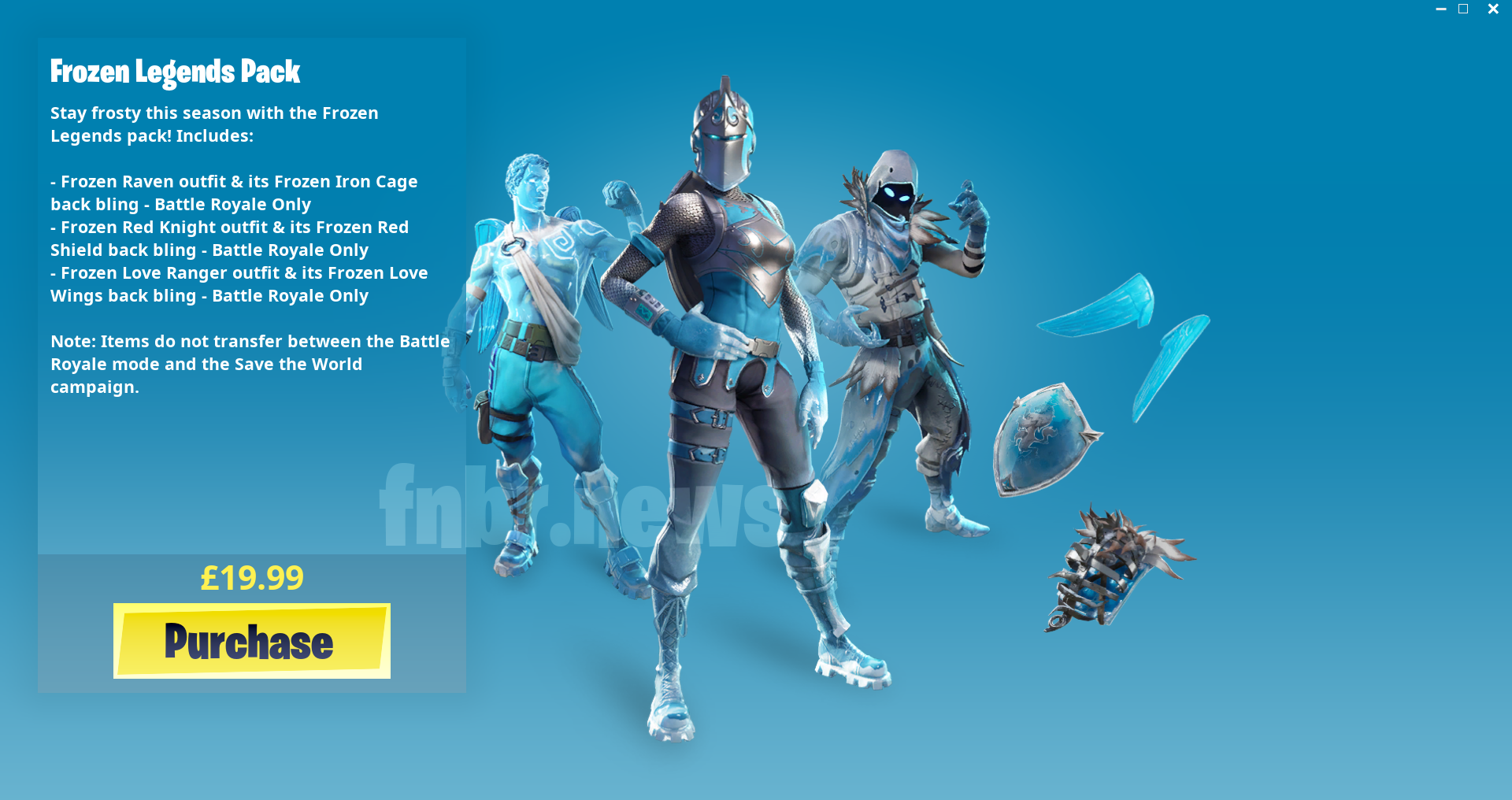 The image shows that the pack is $24.99 / £19.99 and will release on December 24th.
We recommend to not try this exploit, especially not to buy the items. You can be instantly banned for doing so. Do not do this. Be patient.
We'll keep you updated when more information regarding the pack releases.
Thanks to Sr DraBx for letting us know.