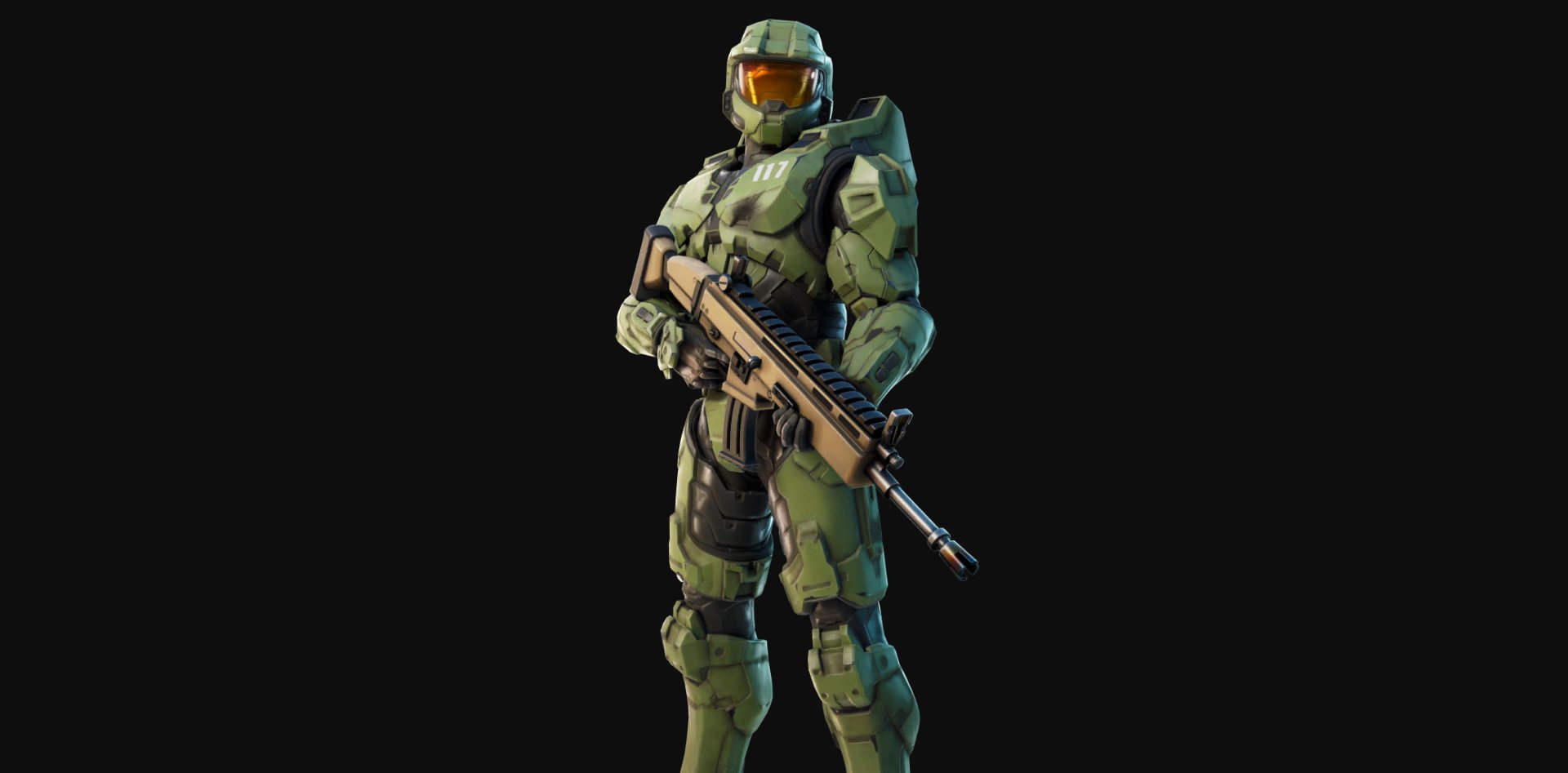 Fortnite's universe is rumoured to be expanding again soon, this time through a collaboration with Xbox to bring a Halo related Set to the Item Shop.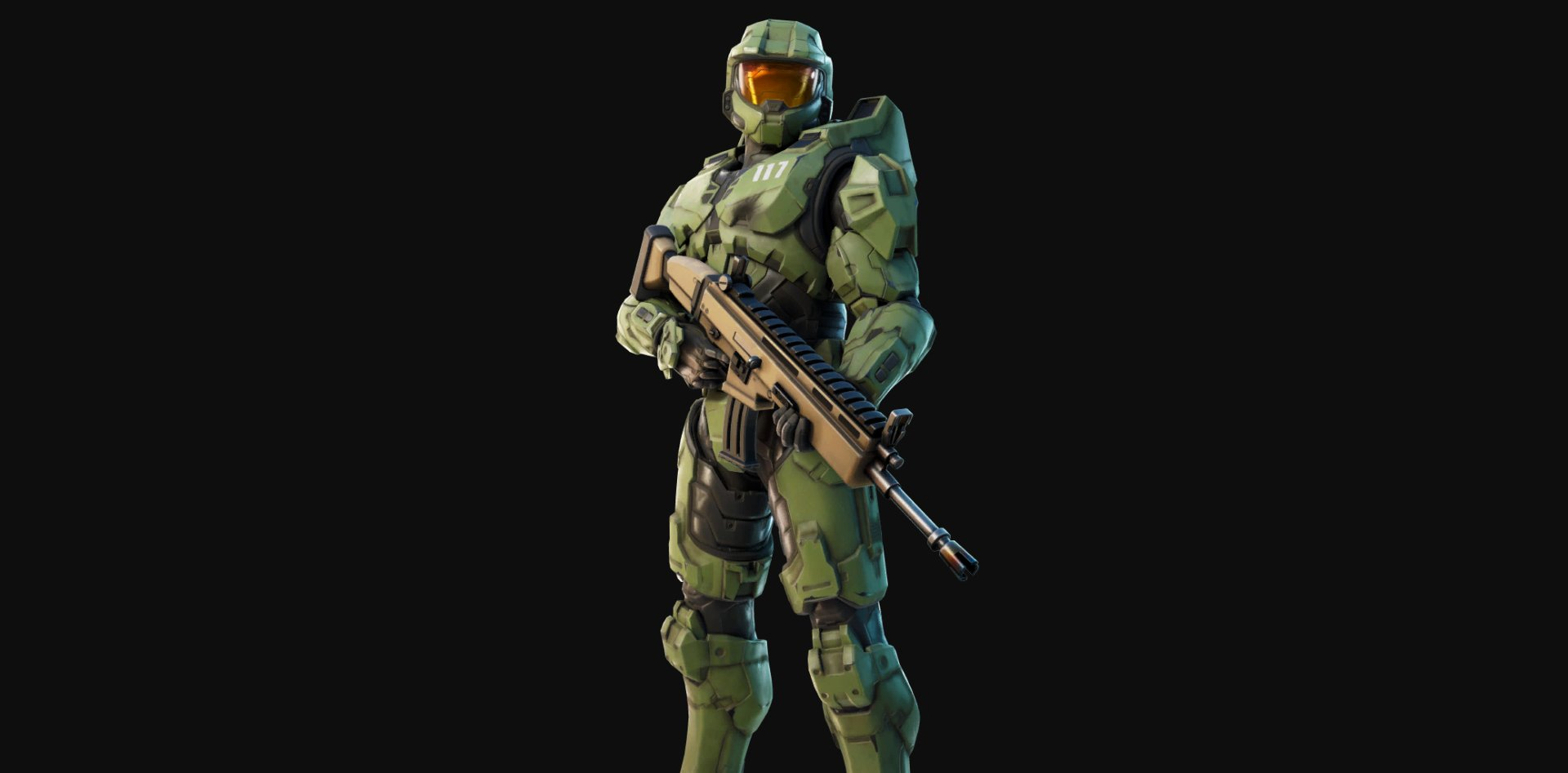 Following Season 5's theme of recruiting the best hunters to help protect "The Loop", it appears Halo's Master Chief will be arriving on the island to join the hunt. This information was originally posted to 4chan by an anonymous source who claims to have a friend who works for Epic Games. The post explained that there is currently an outfit, back bling, glider, pickaxe and emote in the works but did not provide any further information such as a release date or how the set will be obtainable. The images that were shared with the post show the upcoming cosmetics in the Item Shop preview screen with only the names and descriptions for each item finished.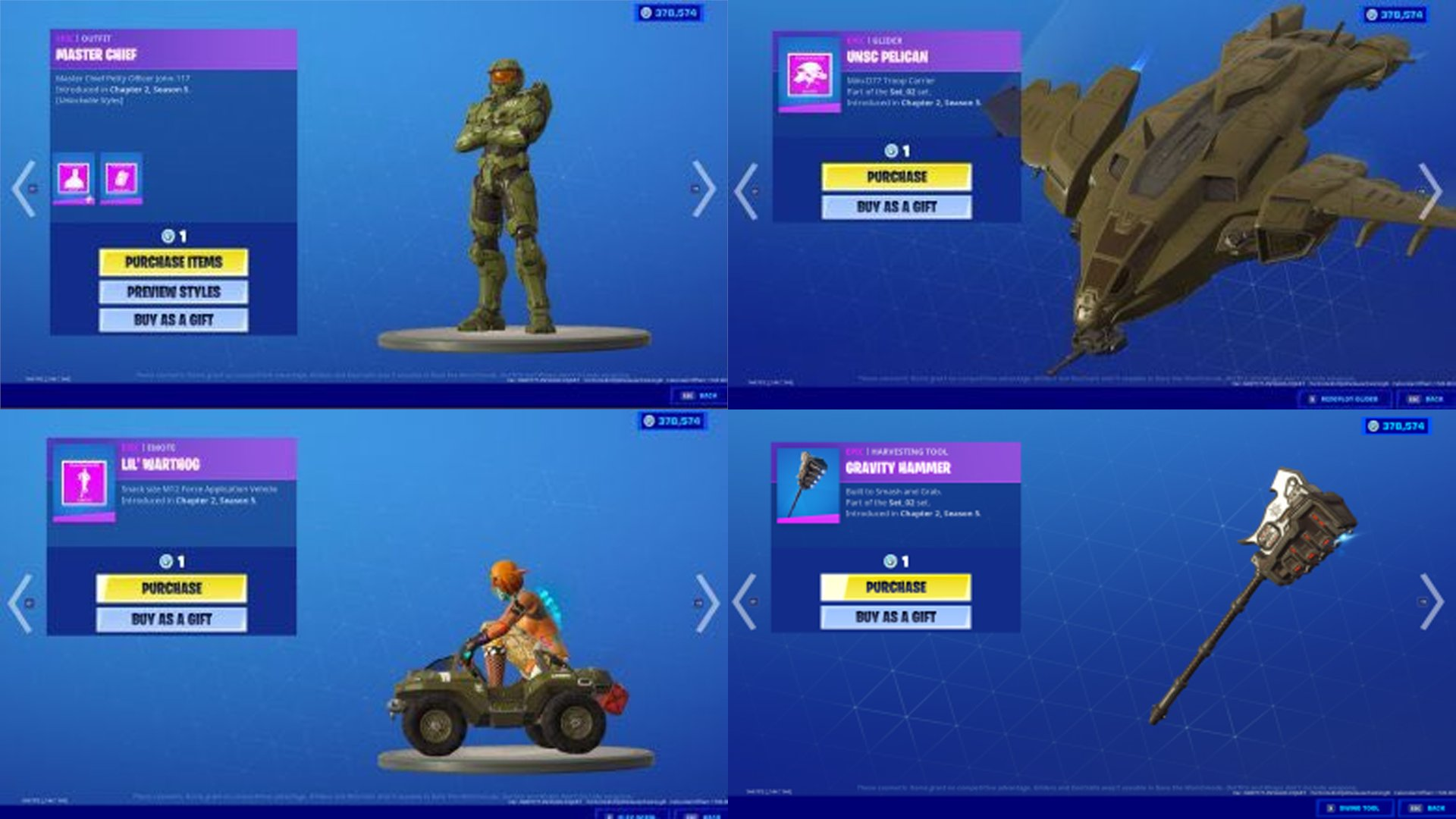 The featured Item Shop image for the Master Chief Outfit was later leaked by Epic when it was accidentally decrypted from the files early, however no other cosmetics related to Halo were discovered. It's likely we will see Master Chief as the second character to join the new "Gaming Legends Series" rarity, which was introduced yesterday alongside Sony's Kratos from God of War in the Item Shop.
If the Halo set is sold in a similar way to the recently introduced "Kratos" Outfit, then it's possible we could see an exclusive style added for all players who own the Outfit and play on the Xbox Series X or S console as this is what happened for PS5 players. It's currently unknown when and how the set will become available to players, however, it's possible that it could arrive after the v15.10 update which is expected to add a number of new cosmetics to the files.