Marshmello Fortnite Set Now on iTunes, Shows Track List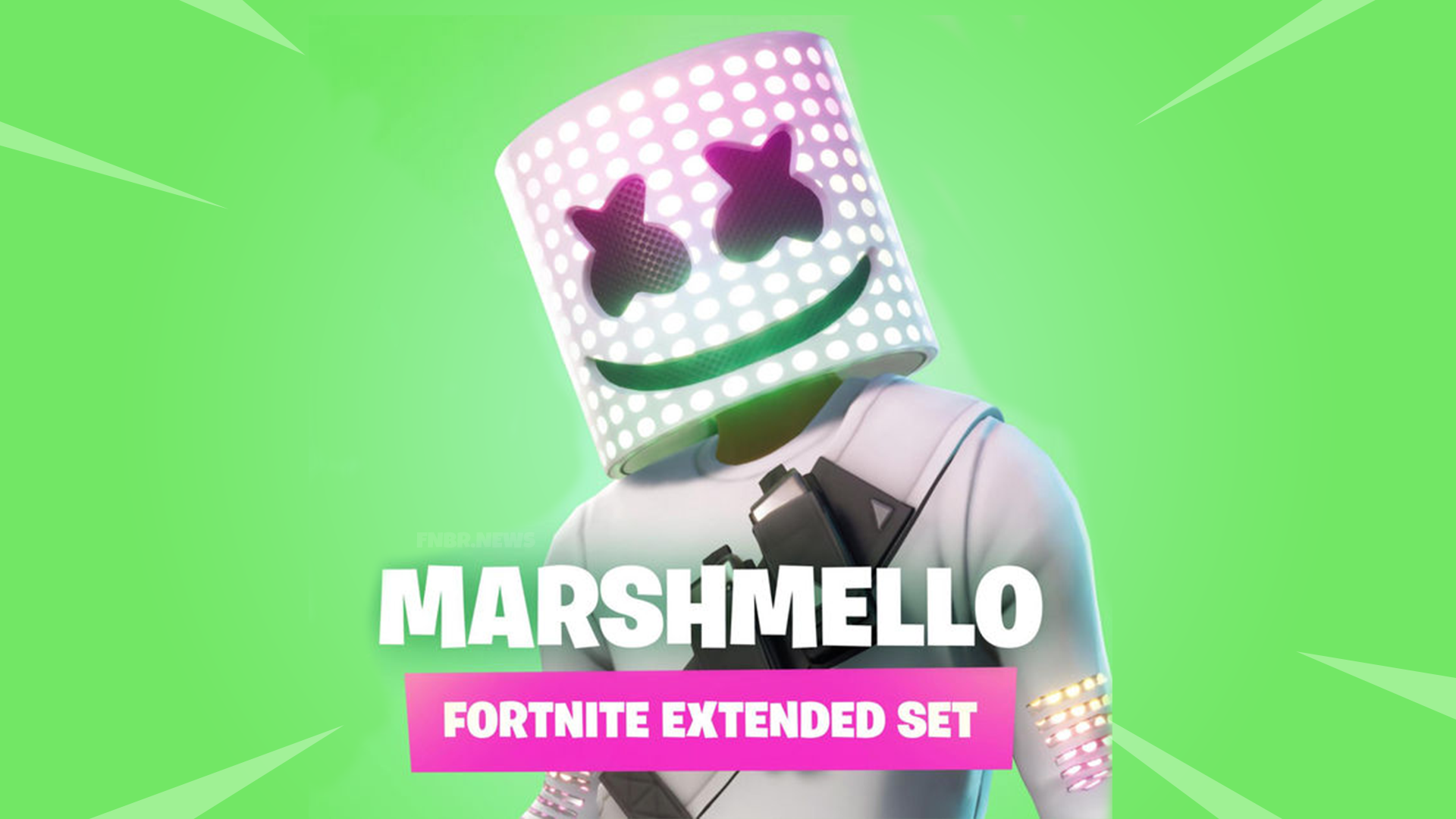 Marshmello's upcoming event in Fortnite will be a "Party in Pleasant Park" live concert.
The music from the event has not yet been found in the files, leading players to think that the concert will in fact be a live mix featuring a live appearance from the producer himself.
However, hours before the event, the mix has gone live on iTunes, showcasing the track list for the concert. This is an extended mix, meaning that some songs may not appear.
Spoilers beware.
The description is:
"Over the past few weeks, a mysterious construction site has emerged in the online world of the video game Fortnite. A stage, complete with lights and speakers, has gone up in Pleasant Park, with no explanation as to its purpose. Well, the secret is out: Masked DJ Marshmello hosted a surprise gig within the virtual land, and now the full, extended mix of his set is available on Apple Music."
---
1
Wolves (Marshmello Intro Edit) [Mixed]
Marshmello & Selena Gomez
1:57
2
Poppin (Mixed)
Rickyxsan
0:35
3
Gassed Up (Mixed)
Jauz & DJ Snake
0:30
4
The Drop (4B & Nvrleft Remix) [Mixed]
Gammer
0:42
5
Waiting For Love (Marshmello Remix) [Mixed]
Avicii
1:05
6
Check This Out (Mixed)
0:39
7
Want U 2 (Mixed)
0:38
8
Everyday (Mixed)
Marshmello & Logic
1:42
9
Power (Mixed)
0:41
10
Fly (feat. Leah Culver) [Mixed]
0:52
11
Light (Crankdat Re-Crank) [Mixed]
San Holo
1:32
12
Movin On (Mixed)
0:41
13
Alone (Mixed)
4:25
14
Chasing Colors (feat. Noah Cyrus) [Mixed]
Marshmello & Ookay
1:29
15
Flashbacks (Mixed)
0:31
16
Pop Dat (Mixed)
4B & Aazar
0:34
17
Behemoth (Mixed)
Svdden Death
0:39
18
Reddy the Throne (feat. PsoGnar) [Mixed]
Spag Heddy
0:45
19
I Hold Still (feat. Slushii) [Mixed]
Jauz & Crankdat
0:44
20
Make It Pop (Mixed)
Nonsens
0:30
21
Deep Down Low (Mixed)
Valentino Khan
0:36
22
Giant Mouse (Mixed)
AC Slater & Chris Lorenzo
0:37
23
Jungle Bae (feat. Bunji Garlin) VIP (Mixed)
Jack Ü
0:37
24
Losing It (Mixed)
FISHER
1:05
25
Bomb a Drop (Mixed)
Garmiani
0:31
26
Party Up (feat. YG) [GTA Remix] [Mixed]
Destructo
1:25
27
Happier (Mixed)
Marshmello & Bastille
---
Source: iTunes (via @iScenario)