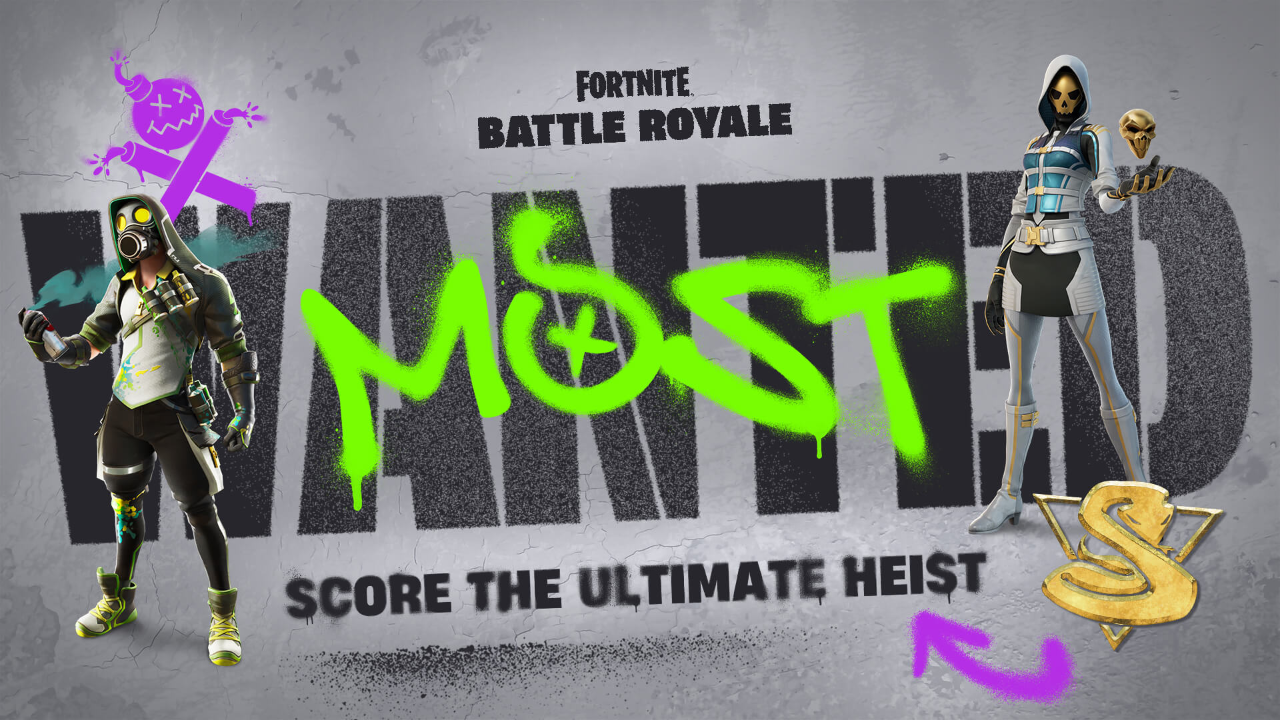 The "Cold Blooded" syndicate has taken over the Island, sealing away new Exotic weapons in highly guarded vaults. Embark on the ultimate heist, take these weapons for yourself, and become the most notorious squad during Fortnite Most Wanted.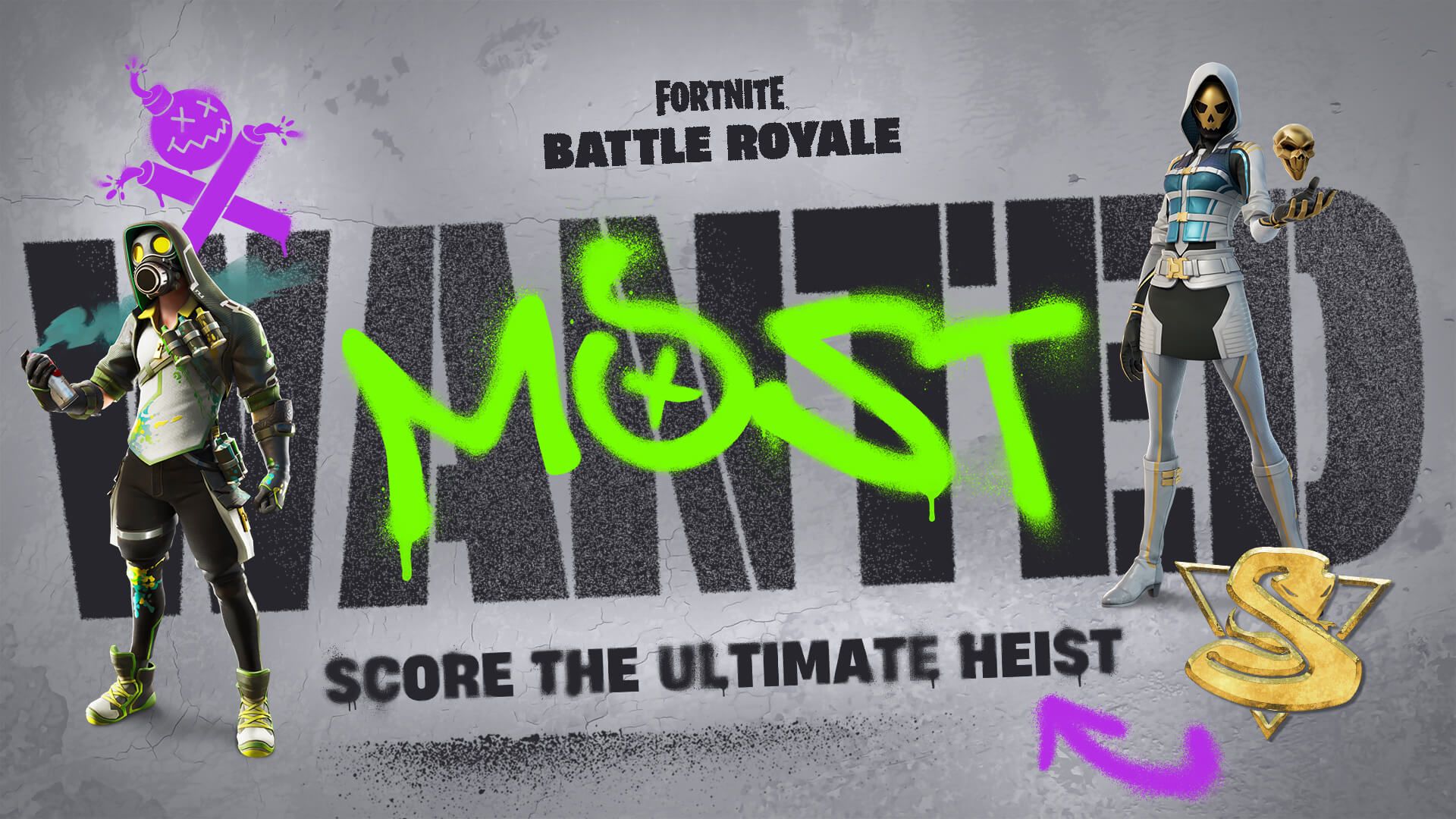 As one of the Island's Most Wanted, complete Most Wanted Quests to raise your Infamy and collect in-game rewards, including the Gold Blooded Ace Outfit. Fortnite Most Wanted runs until February 28, 2023, at 2 AM ET— carry out your heist while the weapons are up for the taking.
New Exotic Weapons
Cold Blooded has sealed away impressive weaponry, but the weapons' locations are no secret. Heist them from Cold Blooded Vaults, accessible with Vault Keycards dropped from defeated Cold Blooded Bosses. Defeating these Bosses won't end your opposition, however, as there'll still be committed Cold Blooded members guarding the vaults.

Once you've taken down all the Cold Blooded in your path, take the Exotics ready for extraction:
Heisted Breacher Shotgun

Heisted Explosive Assault Rifle

Heisted Accelerant Shotgun

Heisted Run 'n' Gun SMG

Heisted Blink Mag SMG

Unvaulted Weapons

The following weapons have been unvaulted for a limited time:
Hand Cannon
Dual Pistols
Heavy Sniper
Hop Rock Dualies
Suppressed Pistol
Boom Sniper Rifle
Motorboats, Bows, and Bow-related Reality Augments will be excluded from Battle Royale/Zero Build for the duration of Fortnite Most Wanted.
Most Wanted: Heat Level
In Fortnite Most Wanted, opening vaults and eliminating opponents will raise your "Heat" Level in a match — trackable by flame icons in your HUD. When you have any amount of Heat, Cold Blooded members will become more hostile, you'll become visible to other players on the minimap, and you'll be more visible to other players in the environment.

Becoming notorious isn't necessarily negative. In fact, you may want to raise your Heat Level, since each Heat Level comes with benefits:
🔥 Eliminated opponents drop more Bars.
🔥🔥 Your movement speed increases by 15%, and you'll regenerate up to 100 Health out of combat.
🔥🔥🔥 Your movement speed increases by 20%, and you'll regenerate up to 100 Health and 50 Shield out of combat.
🔥🔥🔥🔥 Your movement speed increases by 25%, and you'll regenerate up to 100 Health and 100 Shield out of combat.
New Reality Augments
The following Reality Augments are now live in-game:
Exotic Grab Bag

Sniper Surplus

Keymaster

Last Shots

Crime Pays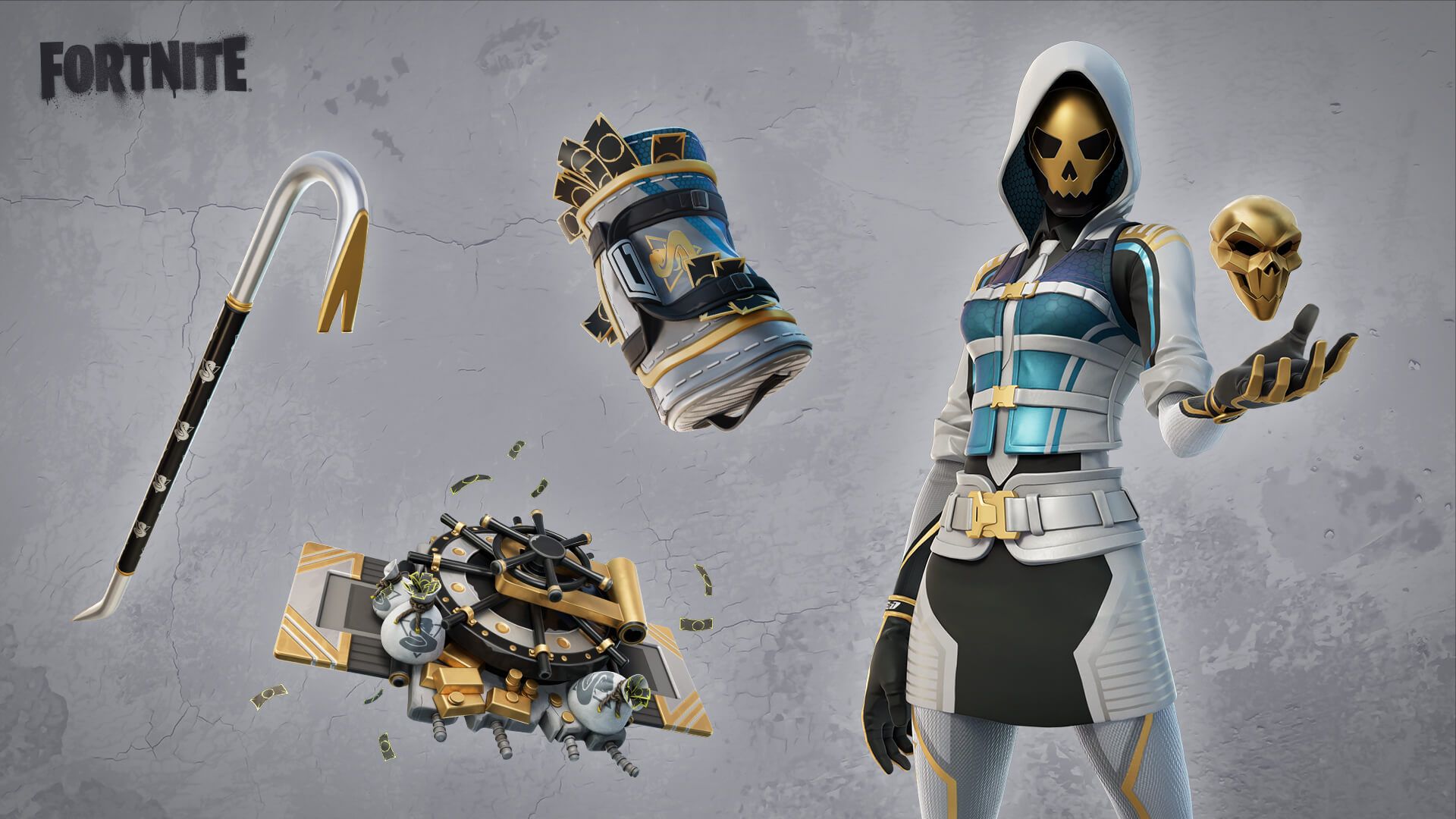 Completing Most Wanted Quests will raise your "Infamy," which will unlock in-game rewards like the Cash Stash Back Bling, The Vault Guardian Pickaxe, and the Gold Blooded Ace Outfit. Keep track of your Infamy and remaining rewards by navigating to the Cold Blooded logo tab in the Lobby.
The Most Wanted Quests are separated into five sets that will become progressively available: "Intel & Recon," "Going In Loud," "Going In Quiet," "Cracking the Vault," and "Clean Getaway." Completing most of the Quests in one set will unlock the next set as well as a Cold Blooded Medallion.
Collect all five Cold Blooded Medallions to unlock the progressive Solid Skull Back Bling. After unlocking it, evolve the Back Bling by completing its Solid Skull Quests. These Quests, completable until the end of Chapter 4 Season 1, will have you racking up elims.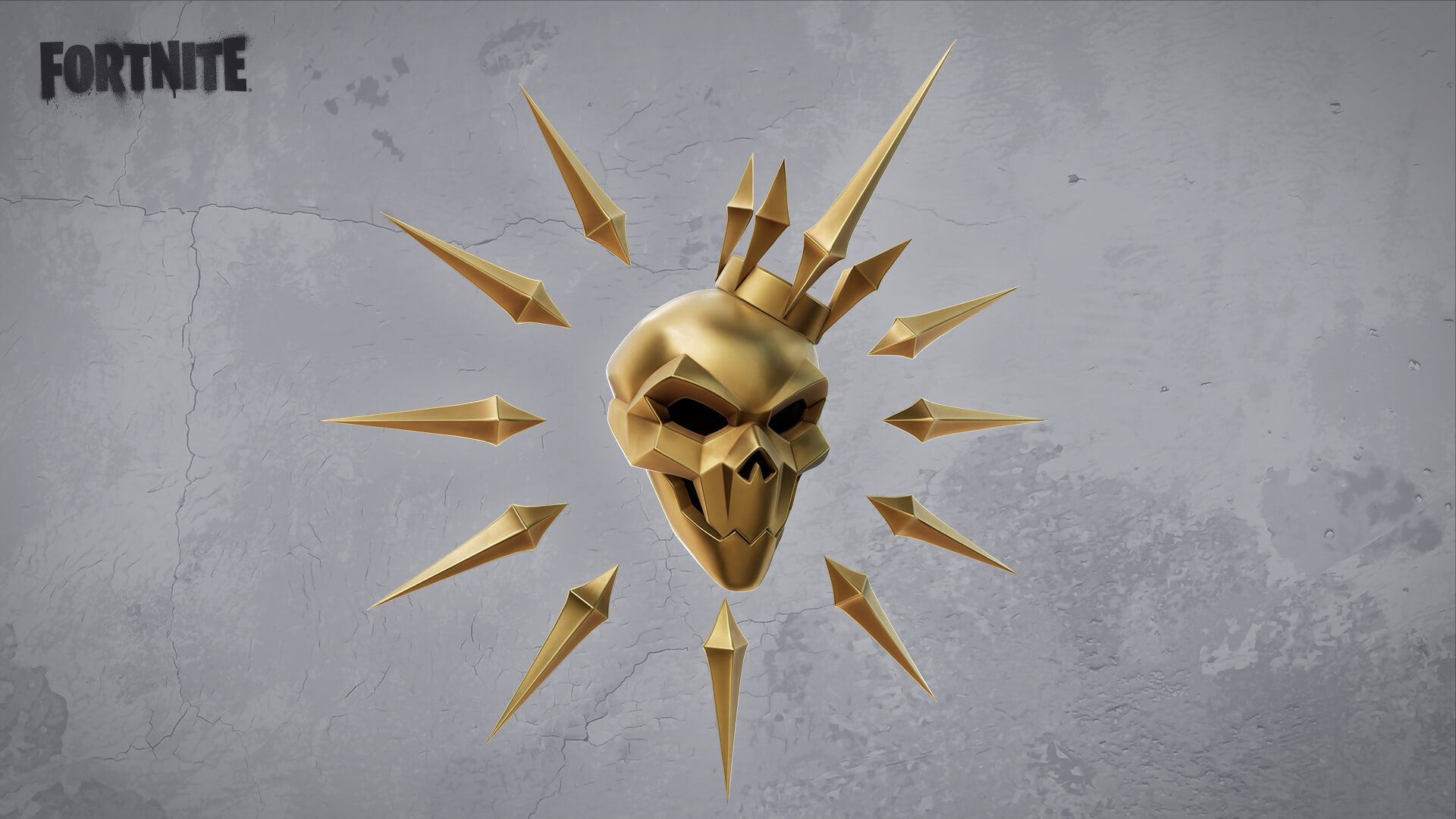 Hardware Identifiers Update
Starting in the v23.40 update, players who use tools that hide or alter their device's hardware identifiers may receive an in-game warning and be removed from the match. Failure to remove these hardware alterations, or additional attempts to bypass these restrictions, may result in an account action up to and including a permanent ban from Fortnite.
Competitive Notes
FNCS Major 1 continues to take place over v23.40! Check the Compete tab in-game for more information.
Fortnite Most Wanted's Heisted Exotic weapons, returning weapons, and Heat are not included in competitive playlists.
The Exotic Grab Bag and Sniper Surplus Reality Augments are not included in competitive playlists.
Major Bug Fixes
Fixed the issue that caused us to disable the Shadow Striker Reality Augment. This Reality Augment is now re-enabled.
---
In other news, Fortnite was the second most downloaded PlayStation game in January. Click here to read more.
Follow us on Twitter (@FortniteBR) and Instagram (@FortniteBR) to keep up with the latest Fortnite news, leaks and more.