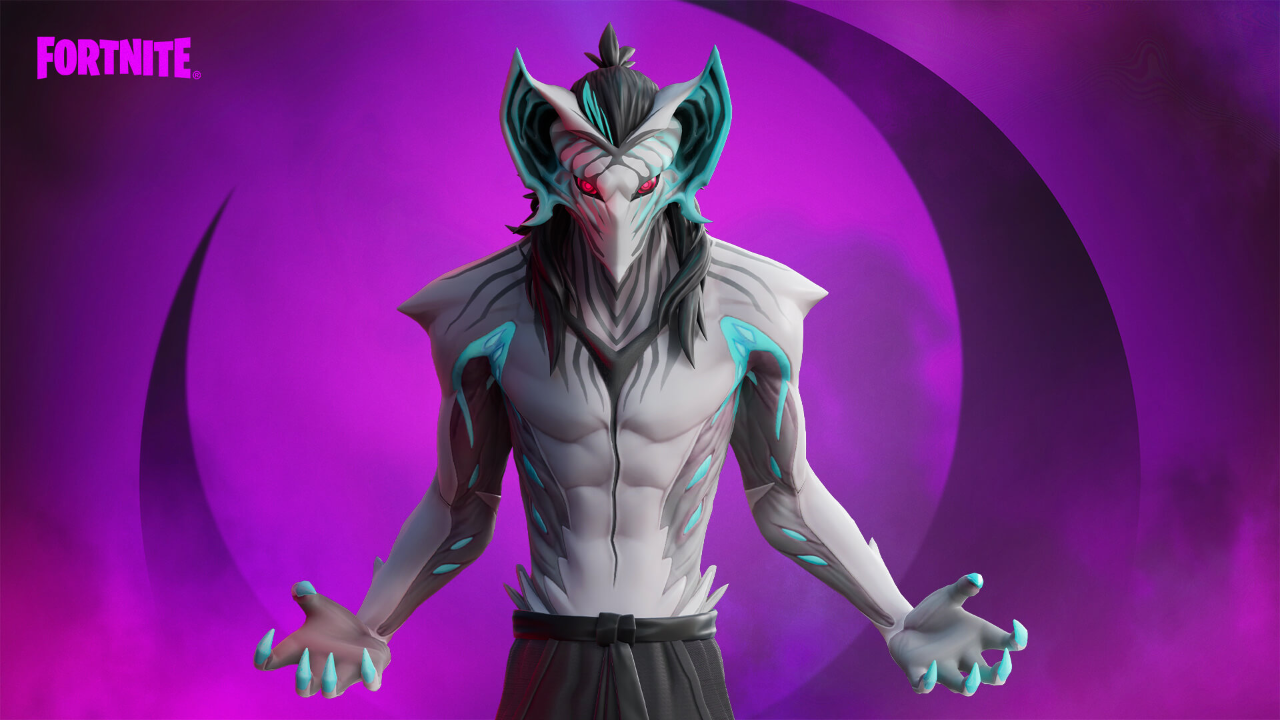 During Fortnitemares 2023, it's time to call in a vampire hunter: you! Match the stakes of Kado Thorne's threat with the new Wood Stake Shotgun. And don't stop at vampire hunting — jump into the Horde Rush limited-time experience, complete Quests for in-game rewards, and more! Fortnitemares 2023 runs until November 3, 2023, at 2 AM ET.
Wood Stake Shotgun
Here's something all stakeholders can align on: Kado Thorne must be defeated. Use the Wood Stake Shotgun — findable from the ground, regular and Rare Chests, and Holo-Chests — to help you defeat Thorne at Eclipse Estate.

Thorne's Vampiric Blade
Thorne, if defeated, will drop a Mythic blade. Fitting for a weapon owned by a vampire, Thorne's Vampiric Blade gives Health at the expense of others'. How? Upon damaging an enemy with it, some of your Health will slowly be restored.

Pumpkin Launcher
If a vampire wasn't Octobery enough, the Pumpkin Launcher is unvaulted! Launch explosive jack-o'-lanterns that'll give opponents a scare. Pumpkin Launchers can be found from the ground, regular and Rare Chests, Holo-Chests, and flying drones.

Witch Broom
What's that in the air? Is that a Rocket Ram, or the unvaulted Witch Broom? Activate a Witch Broom to quickly launch yourself in the air then glide down to the surface. (This ability especially comes in handy during skirmishes you're not prepared for.) Find Witch Brooms from the ground and Chests.

Sanguine Sweets
Have a sweet time in battle. Candy Corn, Pepper Mints, Hop Drops, and Jelly Beans are unvaulted during Fortnitemares 2023, each offering a distinct benefit. (For example: Hop Drops give a temporary low gravity effect.) Find these Candy items by looking in Candy Buckets, ringing doorbells, defeating guards, or taking down bosses.

Reality Augments Updated
v26.30 has introduced four new Reality Augments to Battle Royale and Zero Build:
Revamped (Instantly get a Wood Stake Shotgun & gives Siphon hits against players)
Witchy Warrior (Instantly get a Witch Broom & reduces cooldown for reuse)
Trick or Treat (Instantly gain Candy. Eliminations drop extra Candy and Candy itself restores additional Shield)
Mythic Grab Bag (Receive a random Mythic weapon)
In v26.30, the Game Time, Icy Slide, and Rushing Reload Reality Augments also make their return!
'Quick Weapon' Action (Beta)
The new Quick Weapon action (in beta) has been added to the Controller Options!

When enabled, Quick Weapon replaces the "Next Weapon" button. Press Quick Weapon to equip your primary item. Press one of the face buttons while pressing Quick Weapon to switch to one of the other item slots. You can press Quick Weapon and a face button simultaneously to swap to that item instantly, or hold the Quick Weapon button for as long as you like to get used to how the face buttons match up with the items in your inventory.

Additionally when Quick Weapon is enabled, "Previous Weapon" is replaced by "Place Marker" to make it easier to communicate with your squad. Or you can replace Previous Weapon with the action of your choice by customizing your controls in the controller customization options.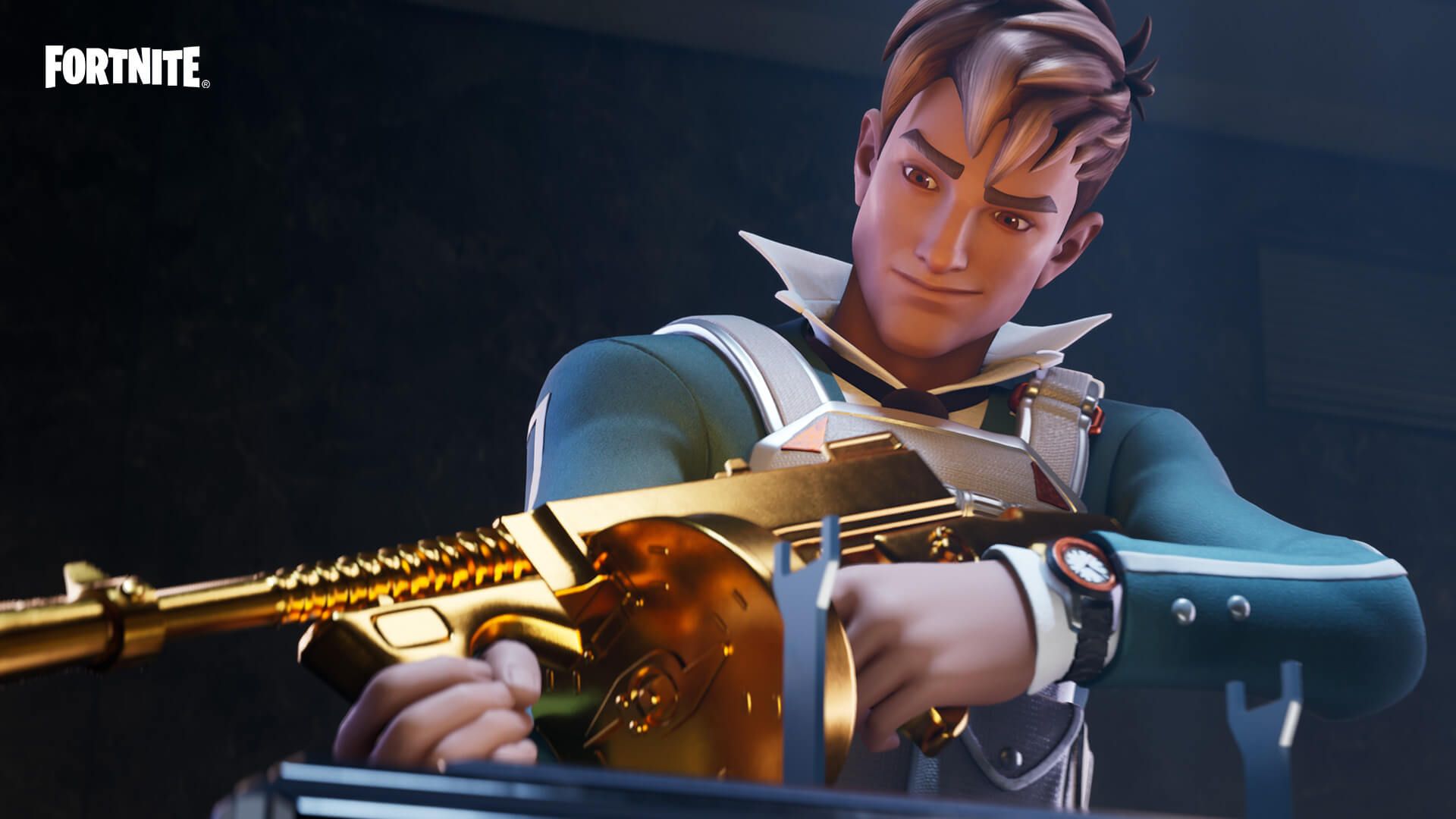 Competitive Notes
The Wood Stake Shotgun, Thorne's Vampiric Blade, Pumpkin Launcher, Witch Broom, and Candy are not included in tournaments.
The Game Time, Icy Slide, and Rushing Reload Reality Augments are not included in tournaments.
Bug Fixes
Fixed an issue where trees were not rendering correctly.
Exclamation marks will now clear above the Quests tab as intended.
---
In other news, Funko has revealed a new wave of Fortnite Pop! figures. Click here to read more.
Follow us on 𝕏 (@FortniteBR) and Instagram (@FortniteBR) to keep up with the latest Fortnite news, leaks and more.