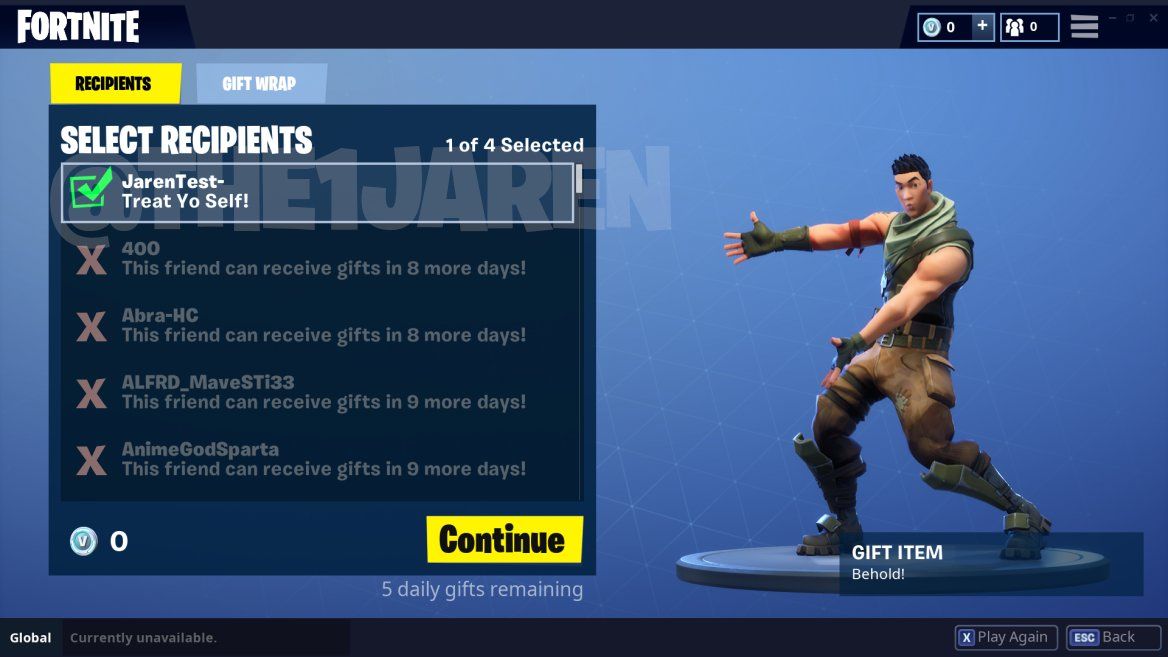 Announced months ago, the gifting system has a been a long-awaited feature in Fortnite: Battle Royale. Today, leaker @The1Jaren on Twitter has released a short video to show off how gifting is going to work when it is finally available:
Based on the video, you'll be able to gift items to players straight from the item shop with the ability to send to multiple people at a time. However, there are limits in place for how often you can send gifts to individuals: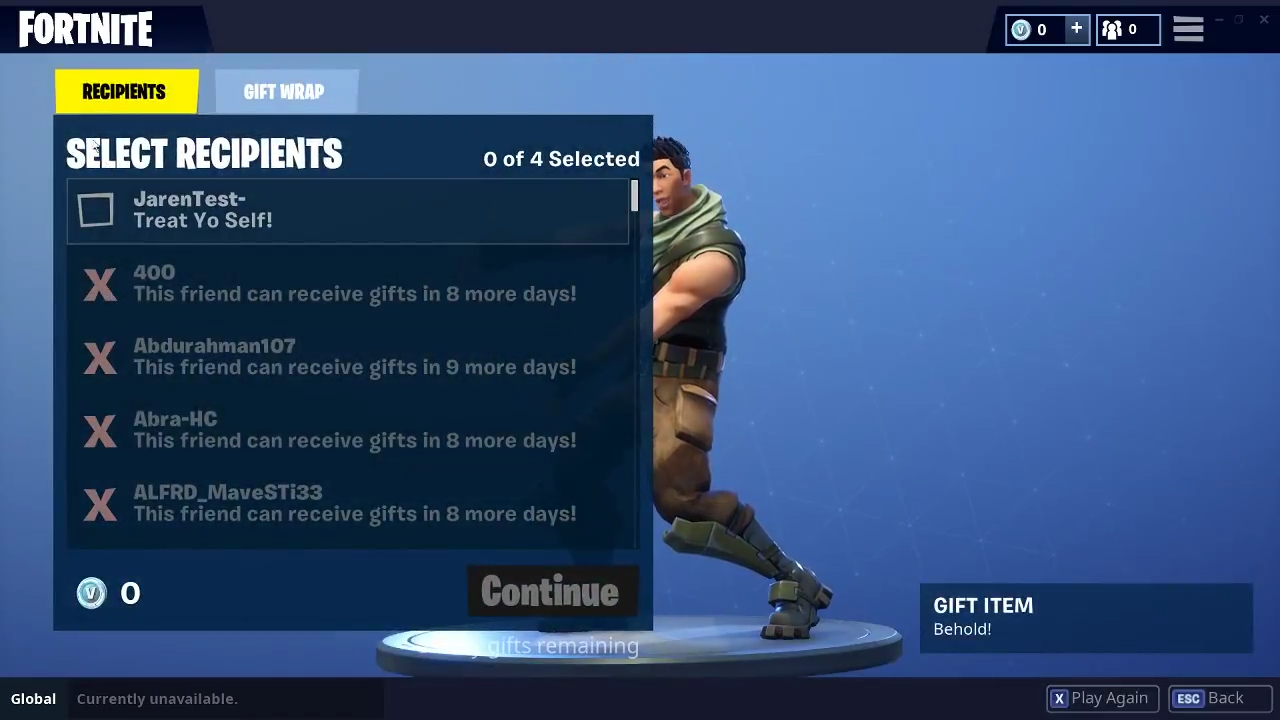 Once you have picked a recipient for your gift, you'll be taken to a screen that allows you to personalise it with a custom message: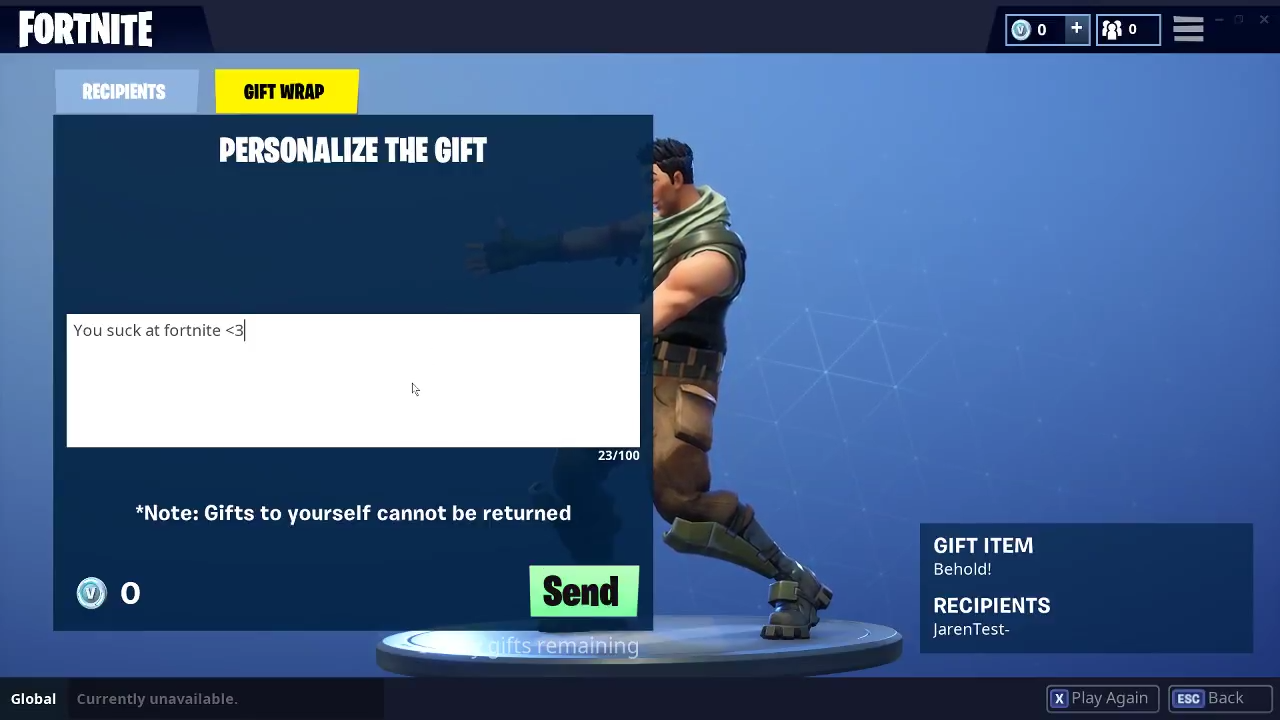 While no news has yet been given on a release date for this feature, with the development seemingly finished, we shouldn't have to wait too much longer.
SOURCE: Twitter