The O2 has Arrived in Fortnite with a new Creative Experience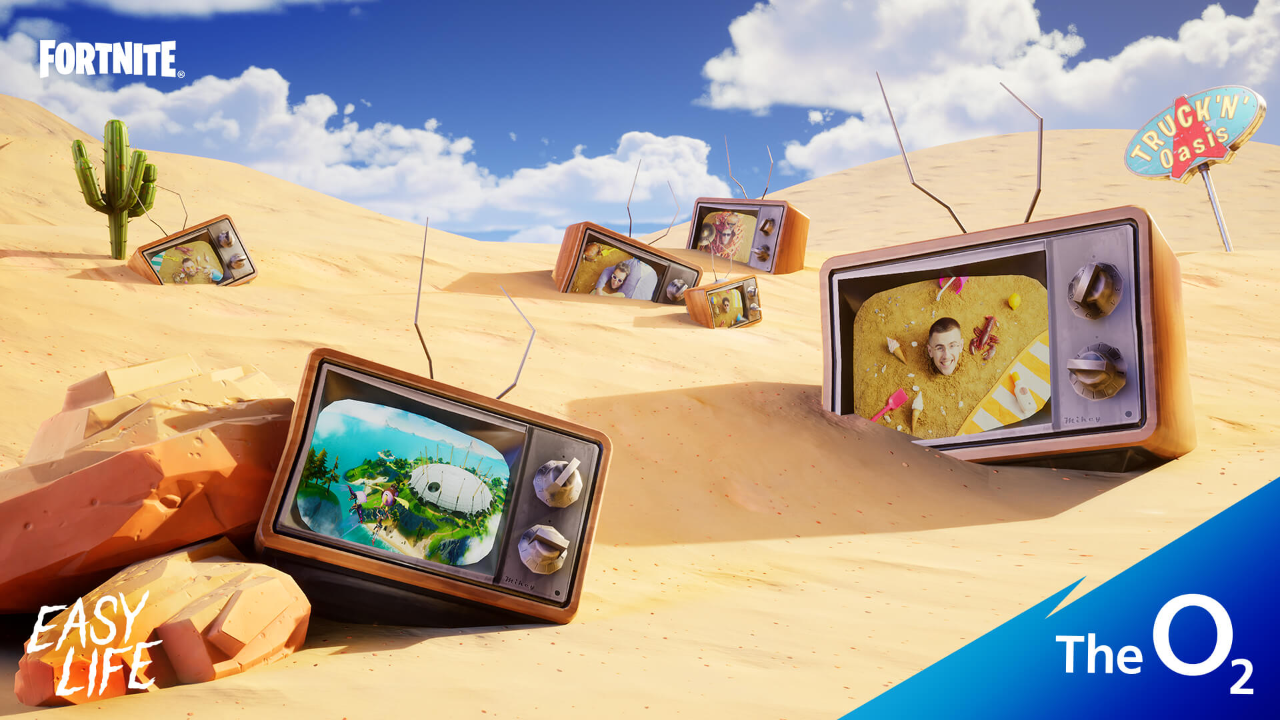 Mobile phone provider O2 has teamed up with Fortnite and community creators to bring an interactive musical adventure to the game.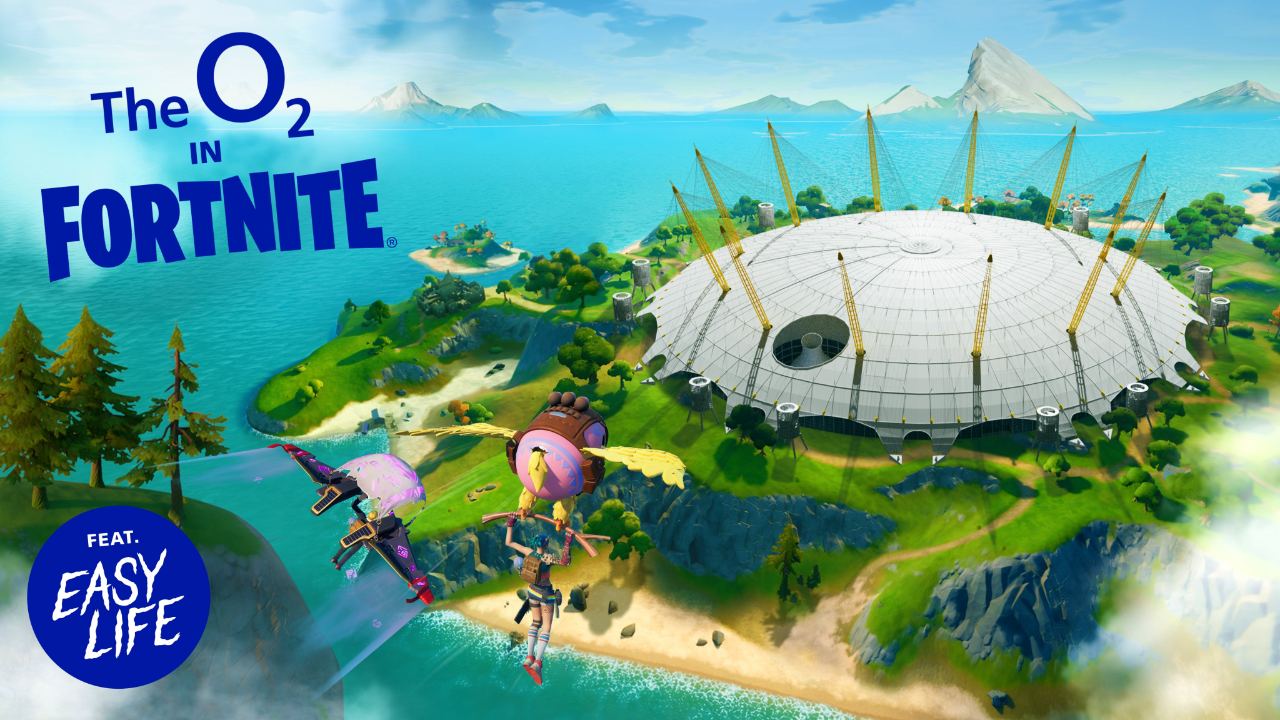 Here's everything you can do during the O2 x Fortnite event:
The Venue: This Creative Island features an in-game replica of London's O2 Arena. At the Island, you can find mini-games, rides, and other attractions. To get there, players can enter a portal in the Welcome Hub or enter the Creative Island code 2500-3882-9781.
Easy Life Performs: Starting at 3:30 PM ET on June 24, 2021, a portal will open up at The O2 Island, leading to a show by breakout band easy life. You'll also be able to access the show via the "EASY LIFE AT THE O2" playlist tile or a featured portal in the Welcome Hub.
No Ordinary Show: As you interact with the show, you'll be taken on a helter-skelter ride into the imagination of easy life. It's a full-on interactive experience where you'll constantly be on the move!

The show will feature songs from easy life's new album "life's a beach." With a set length of approx. 20 minutes, players have an eventful journey to look forward to in Creative.
Better than a Band T-Shirt: At The O2 Island are signs displaying a redemption code for the Squeezy Life Spray. Make your way to the "O2 Blueroom" to find the redemption code. As a souvenir of the experience, players are able to redeem this new Spray at fortnite.com/redeem from today.

Players who complete the 'easy life at The O2' experience will receive the UFOs & Aliens Lobby Track, a special collaboration between easy life and the Fortnite Sound Team.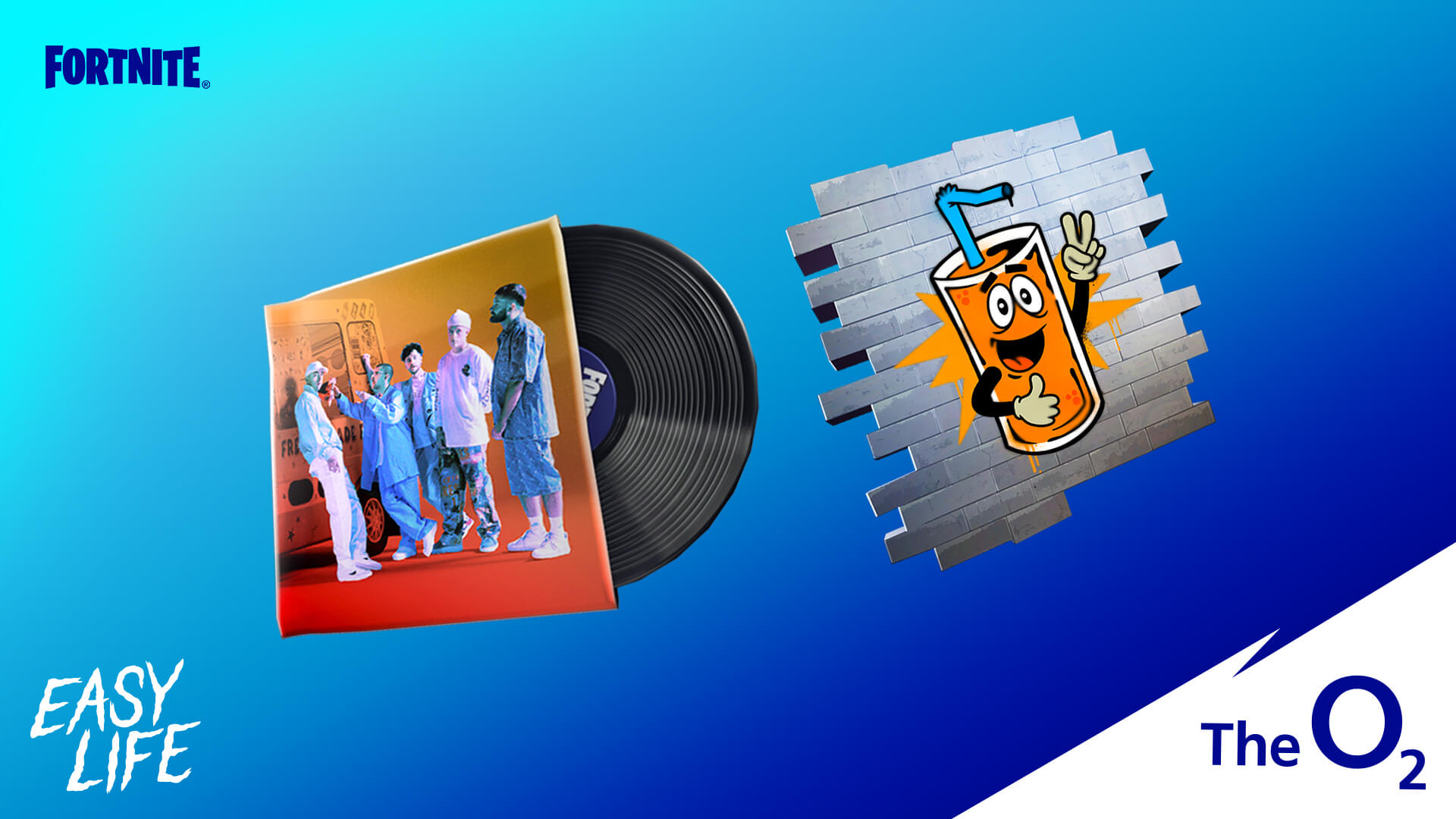 The O2 Island and 'easy life at The O2' experience will be available until 7PM ET on June 27.
Stay tuned on our Twitter and Instagram for additional updates and the latest Fortnite News.