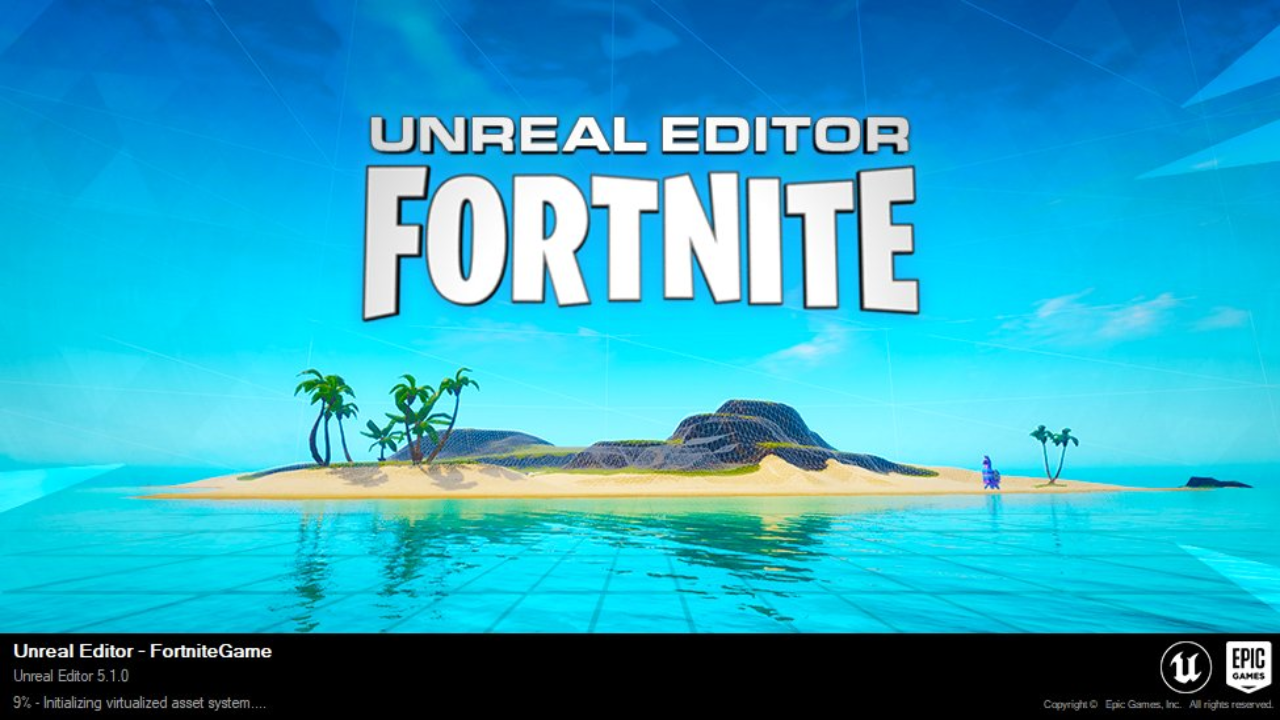 Data miner GMatrixGames has shared new images of Epic's Unreal Editor for Fortnite (UEFN), giving us our first look at what players can expect to see at launch.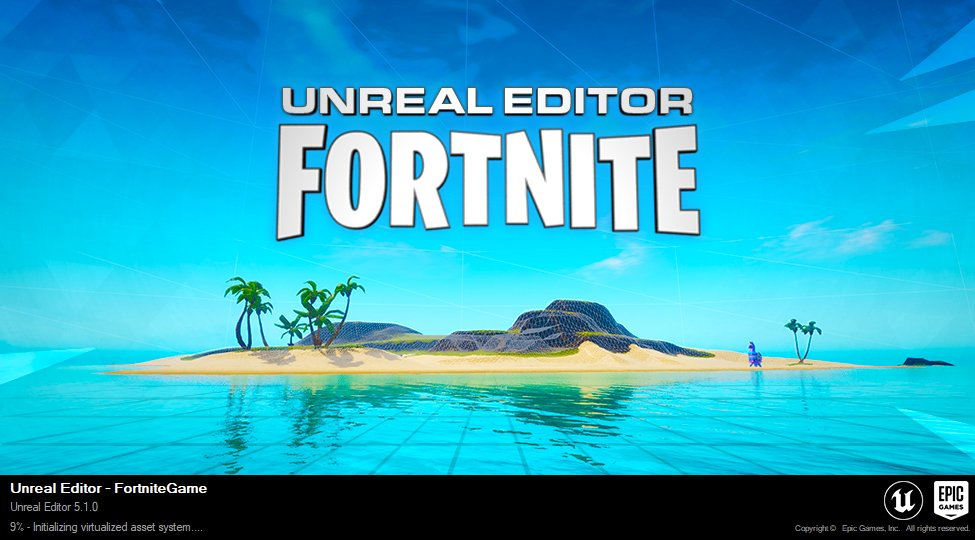 Upon starting the Unreal Editor, a program which is separate from Fortnite, users will be greeted with a news feed, GMatrix reveals. The feed will be updated regularly and has the option to "only show unseen news on startup", which can be enabled with a toggle found at the bottom of the page.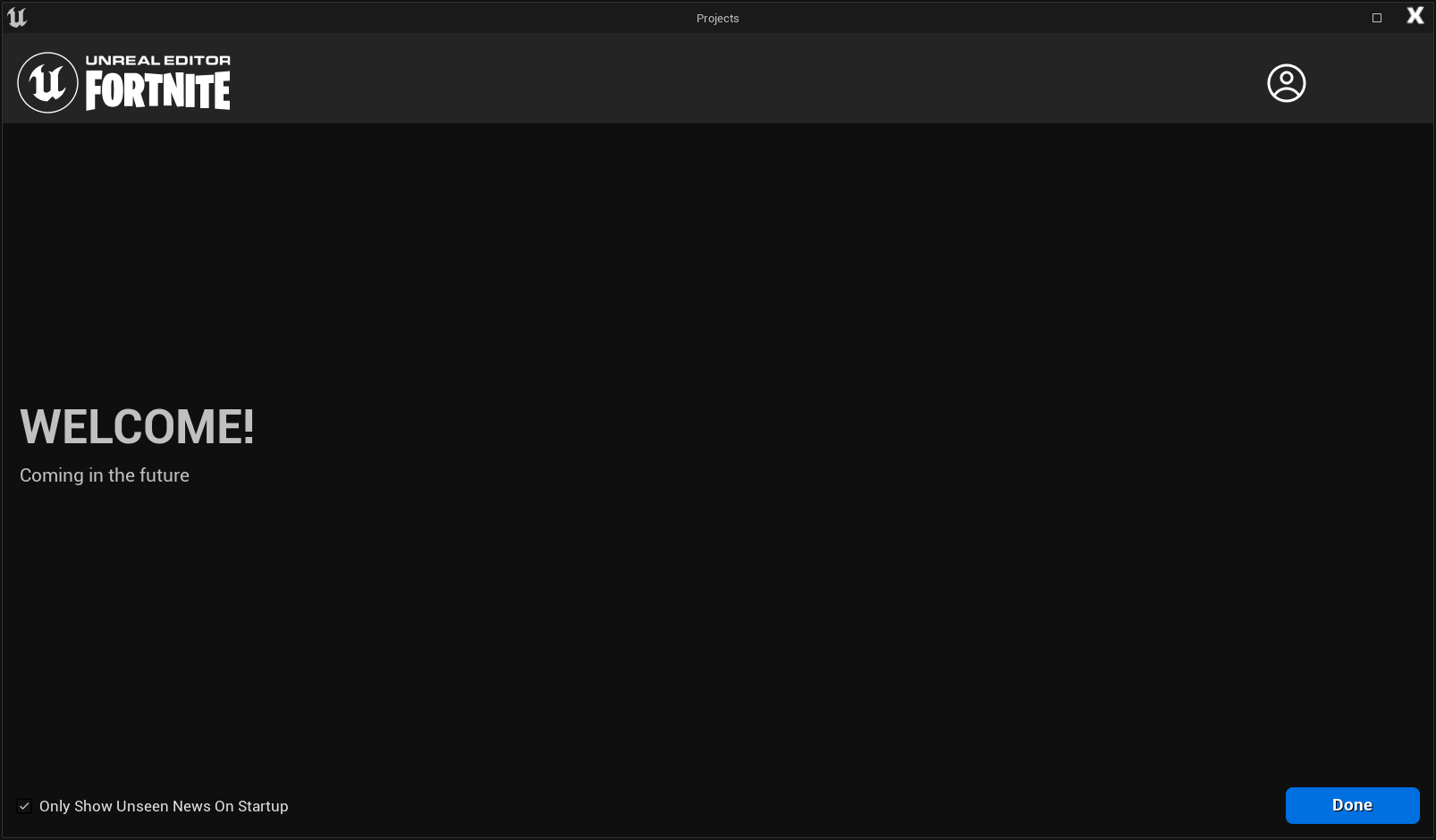 The leaker also shared images of UEFN's Project Browser. This browser features a number of different links that will take users to separate pages for Getting Started, Docs and Community. Two project sections are also featured on the page, which can show users their own files or a set of templates to help them get started. Any existing Islands that were originally created in Fortnite using Creative mode will need to be downloaded and converted to work with UEFN. Once the conversion is complete, the Island will no longer work with Fortnite Creative and cannot be reverted back. Islands that require converting will have an icon in the corner of their image, which will present users with a warning upon opening one of these projects for the first time.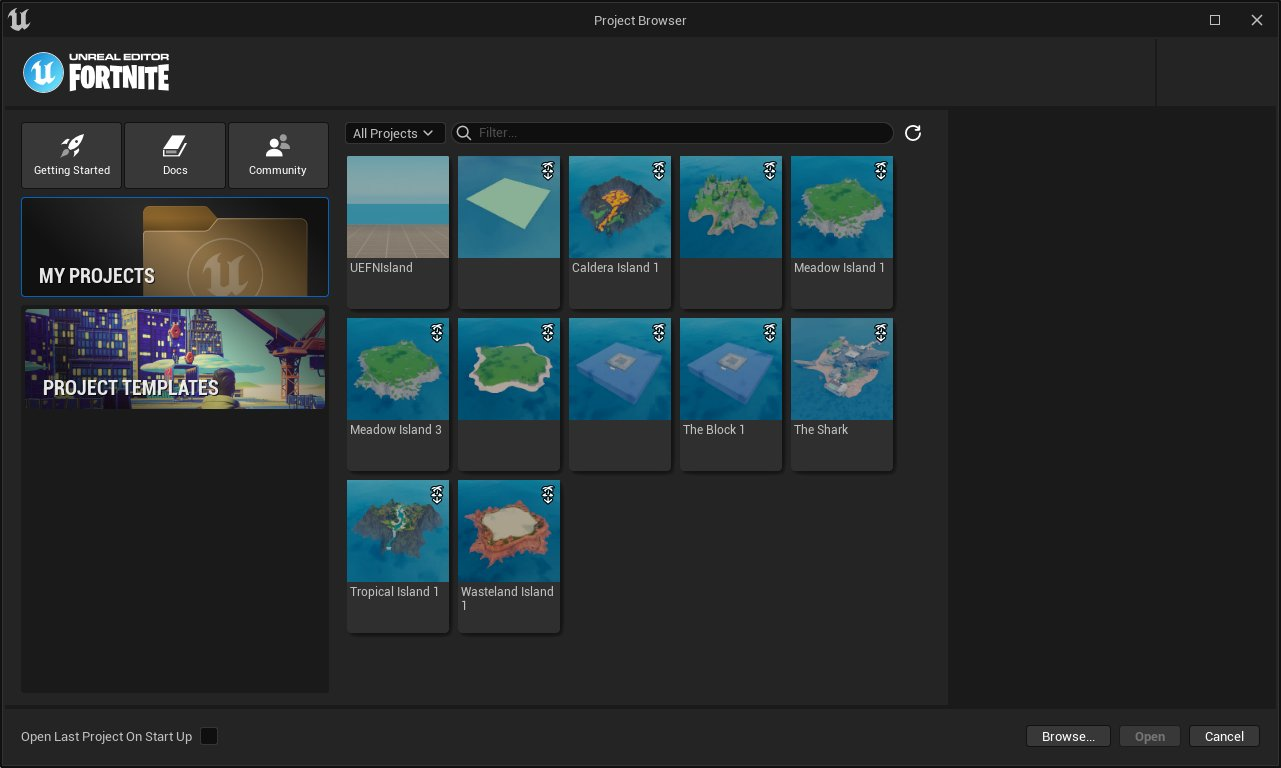 Some of the new project templates are designed to introduce users to the Verse programming language, which can be used to fully control any element of Fortnite games created with the Unreal Editor. Selecting "Empty Project" will present users will a list of all the current base Islands that can be found in Fortnite Creative mode. According to GMatrix, the Battle Royale Island is not editable or even loaded in UEFN.

The data miner has also revealed that UEFN's Content Library will contain a collection of meshes supplied by SketchFab, which was acquired by Epic Games in July 2021. A list of 3D model categories can be found in the library to make locating a specific mesh easier. The collection features everything from animals, electronics and art to weapons, people and food - all from outside the world of Fortnite.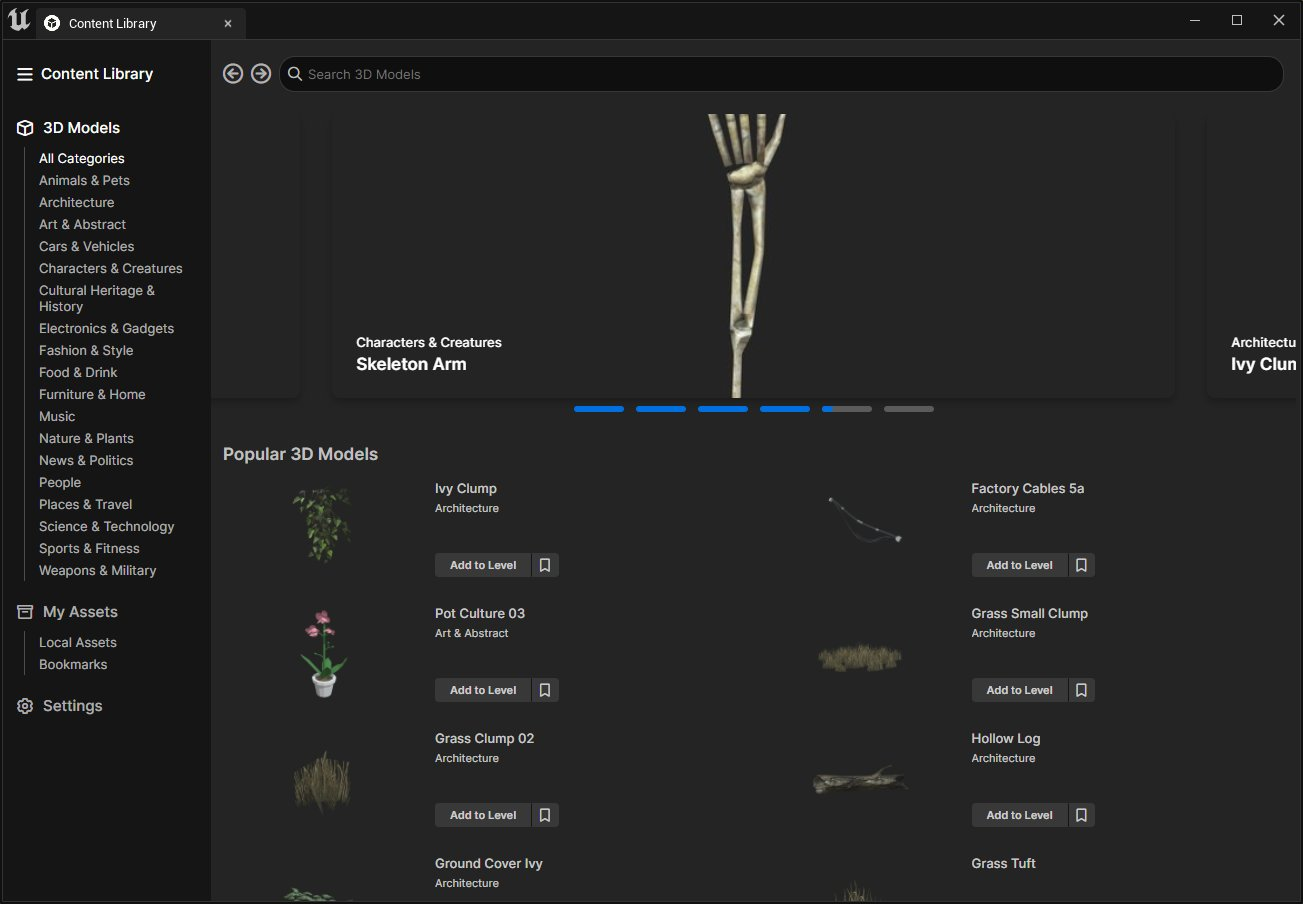 Epic was originally planning to launch Unreal Editor for Fortnite in December 2022, then January 2023 and now it's looking like that could be pushed back even further. As always, we'll keep you updated.

Source: GMatrixGames
---
In other news, Blvck Paris has teamed up with Epic Games to release a Fortnite collection. Click here to read more.
Follow us on Twitter (@FortniteBR) and Instagram (@FortniteBR) to keep up with the latest Fortnite news, leaks and more.