V-Bucks Gift Cards coming to retailers soon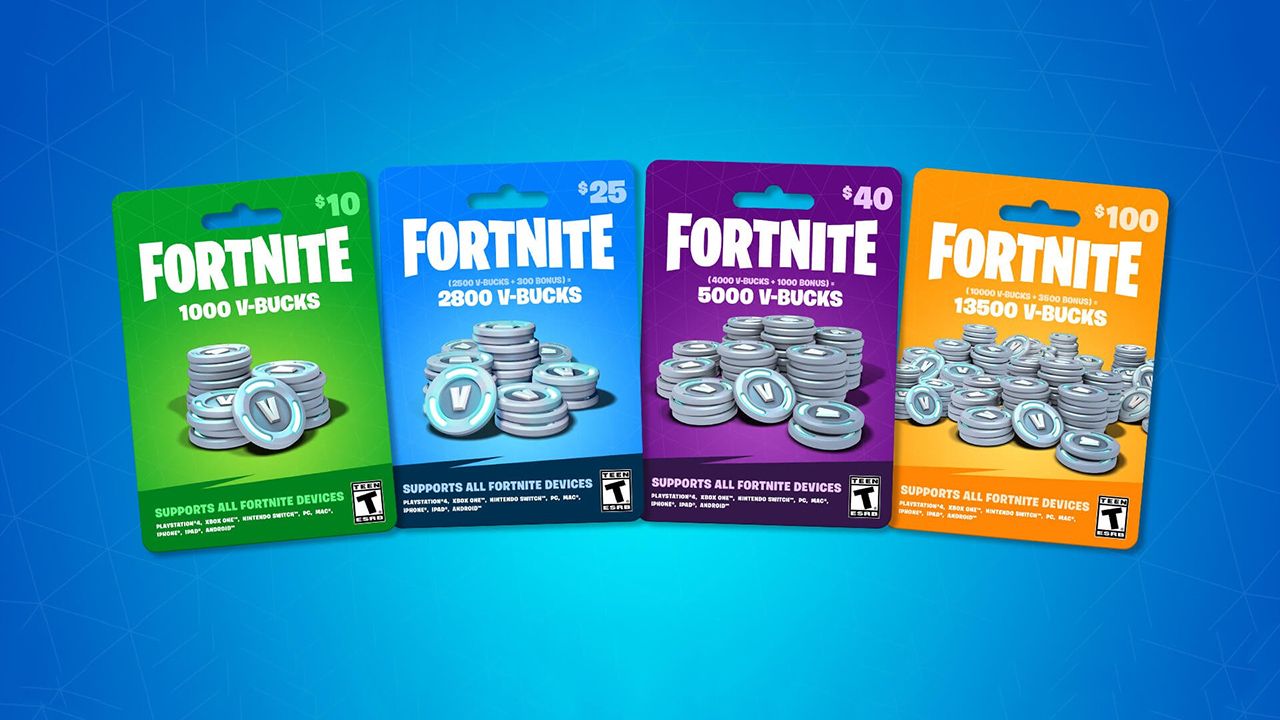 Epic Games has announced in a new blog post that V-Bucks gift cards will be coming to select US retailers over the next few weeks. They'll be available both in-store and online and are on the way to Mexico, Canada, and Germany.
Other countries will be available in the future as V-Bucks cards are rolled out to new regions, but no time frame has been given for their release. In the mean time, it seems like you'll be able to buy them online and use them provided they aren't region locked. We'll find out soon enough.
Based on the images provided, you'll be able to buy the following cards:
1,000 V-Bucks - $10 USD
2,800 V-Bucks - $25 USD
5,000 V-Bucks - $40 USD
13,500 V-Bucks - $100 USD
The following FAQ sheet has been provided on the V-Buck card redemption page:
What are V-Bucks?
V-Bucks are an in-game currency used in Fortnite.
What can I use V-Bucks on?
V-Bucks can be used to purchase outfits, weapons, and additional Battle Passes.
Why aren't V-Bucks cards available in my country/retailer?
The Fortnite team is working with card providers and retailers to bring V-Bucks cards to more stores in more countries.
Can I transfer V-Bucks from one account to another?
V-Bucks are not transferable between accounts.
Can I get a refund on unused V-Bucks?
Refunds are not offered on V-Bucks. You can spend them on gifts for friends if you no longer want them.
Though physical cards/online codes aren't particularly useful for buying V-Bucks for personal use, they'll definitely come in handy for gifts or giveaways. Let's hope we can get our hands on them soon!
SOURCE: Epic Games