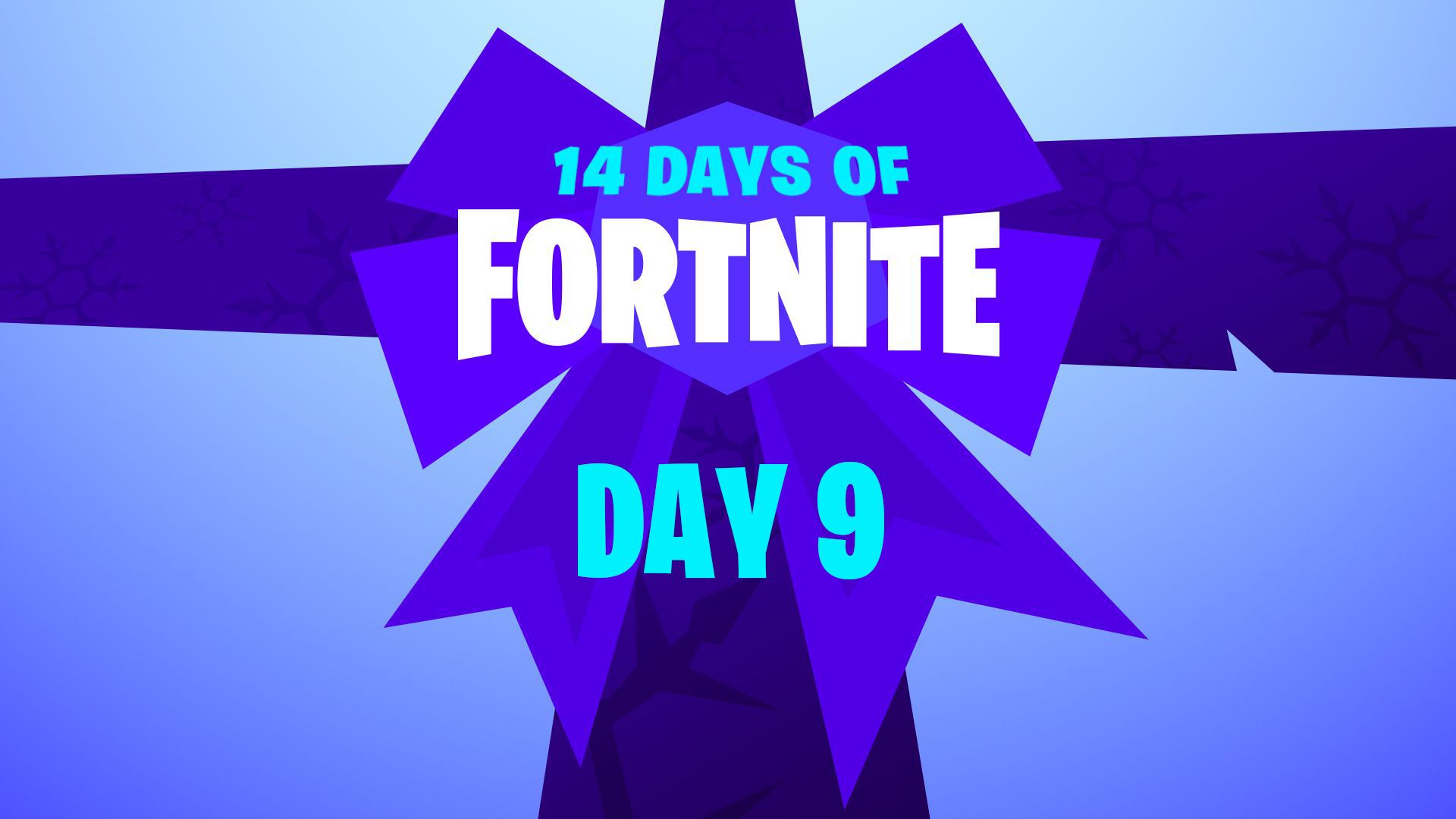 The ninth 14 Days of Fortnite challenge is now available to complete, this one requires you to dance in front of nine different holiday trees: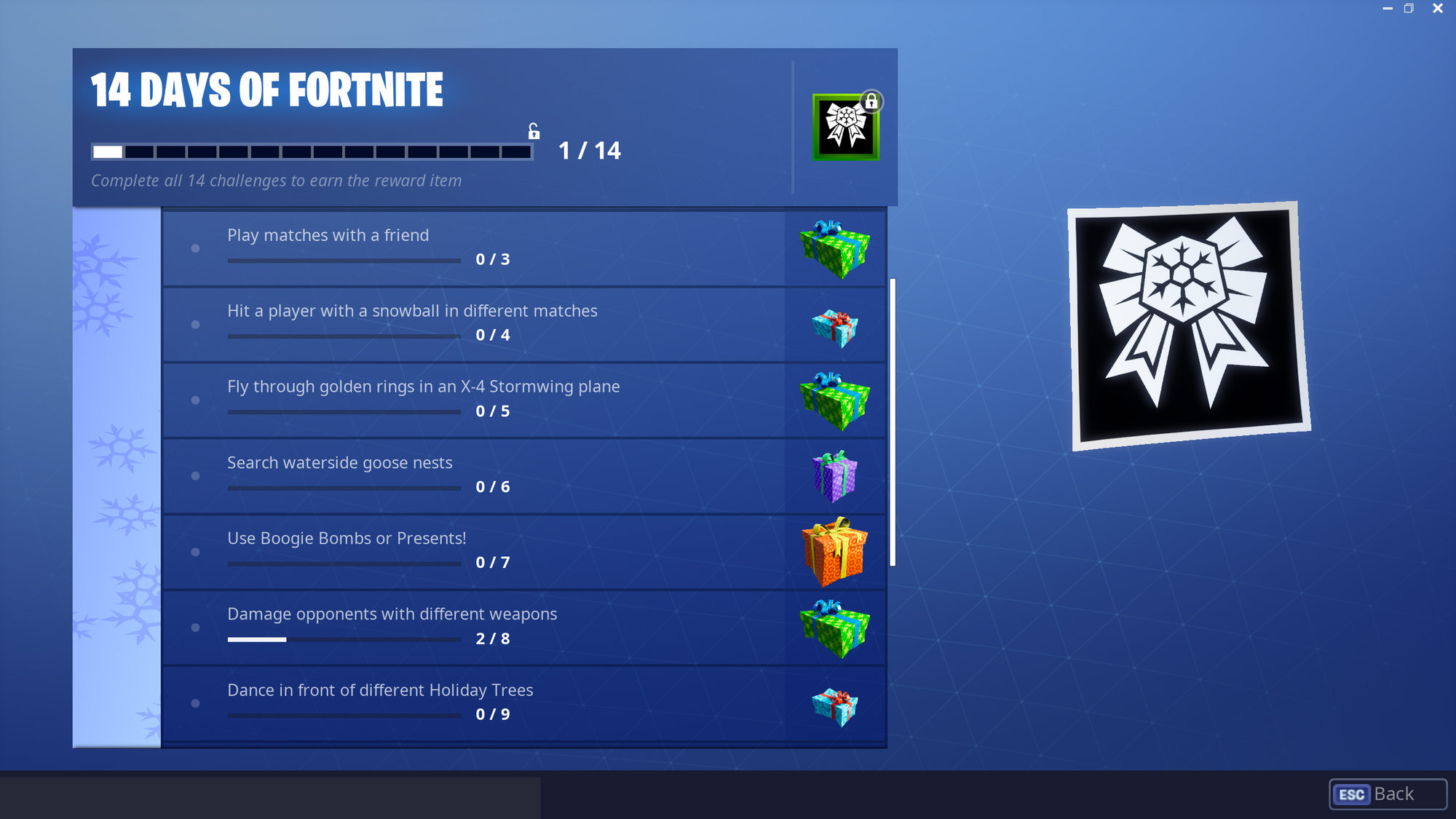 Completing today's challenge will reward you with the uncommon Snowglobe banner, here's how it looks: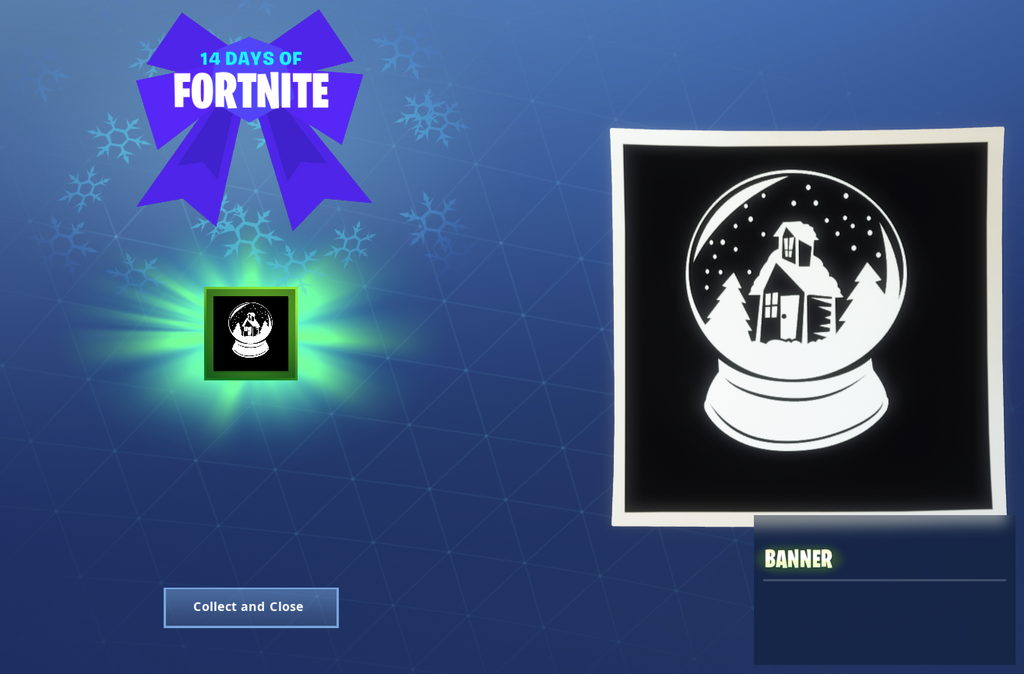 Along with the new challenge, the following Limited Time Modes are out now:
Food Fight (Teams of 16) - "Food Fight: Defend the Mascots, 16v16. The battle of Durrburger versus Pete's Pizza has begun. Two teams on either side of the map. A huge barrier down the middle. Build a fort to protect your restaurant mascot. When the Barrier lowers, destroy the enemy's mascot to win the match!"
Ground Game (Squads) - "In Ground Game, the focus is on fighting smart - Spray & Pray  and Build Spamming isn't an option here. Fewer building materials can be  carried and max ammo count is limited, so use the natural cover that  the map provides and make every shot count!"
We'll be posting a short article for every challenge for the remainder of this event, stay tuned for more goodies.