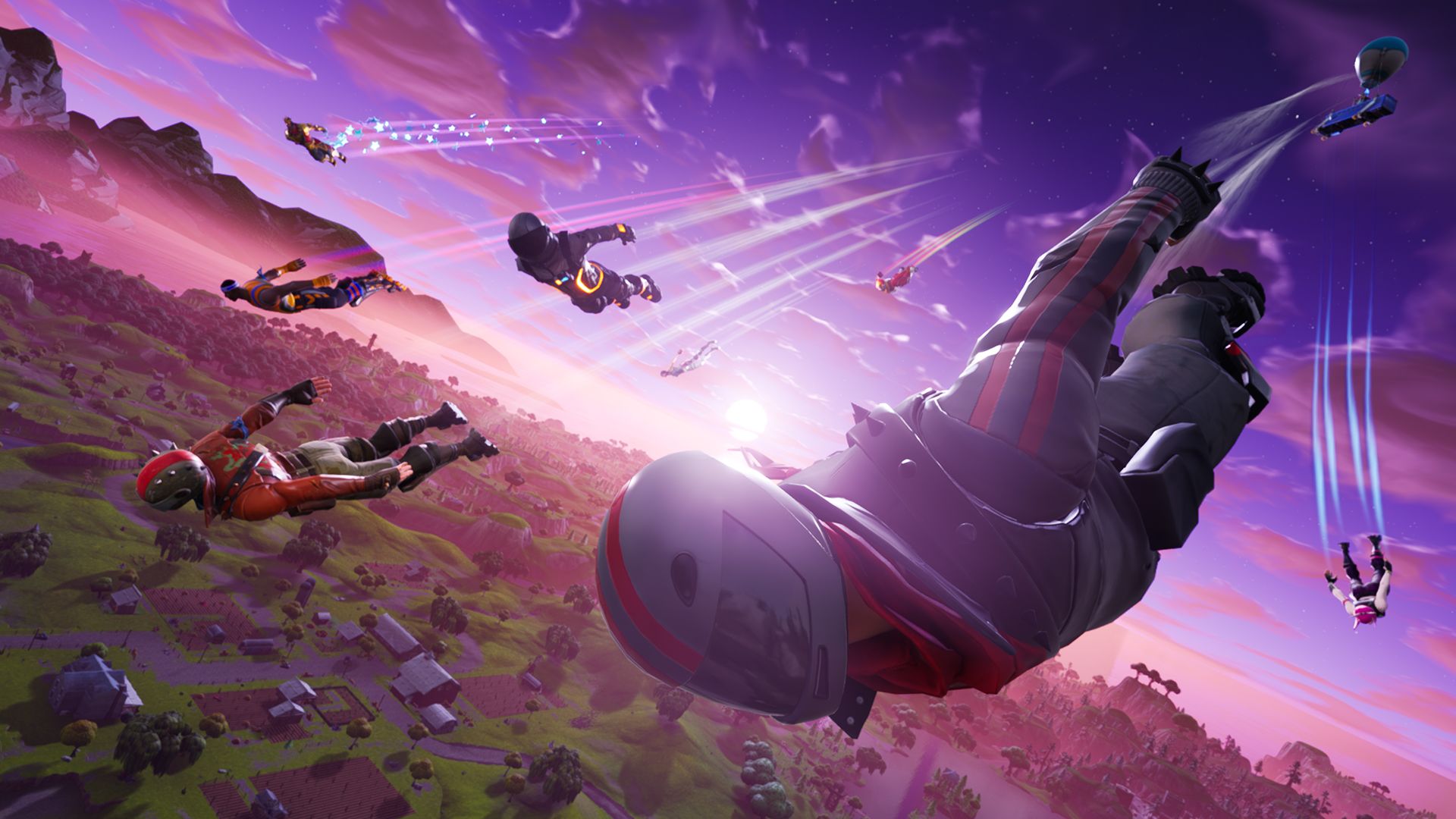 After 10 weeks of qualifying and 6 games in the Duo Finals, Aqua and Nhyrox have officially won the Fortnite World Cup in the duos category. The World Cup Finals are taking place right now in New York City, with the Solo Finals happening tomorrow, July 28th.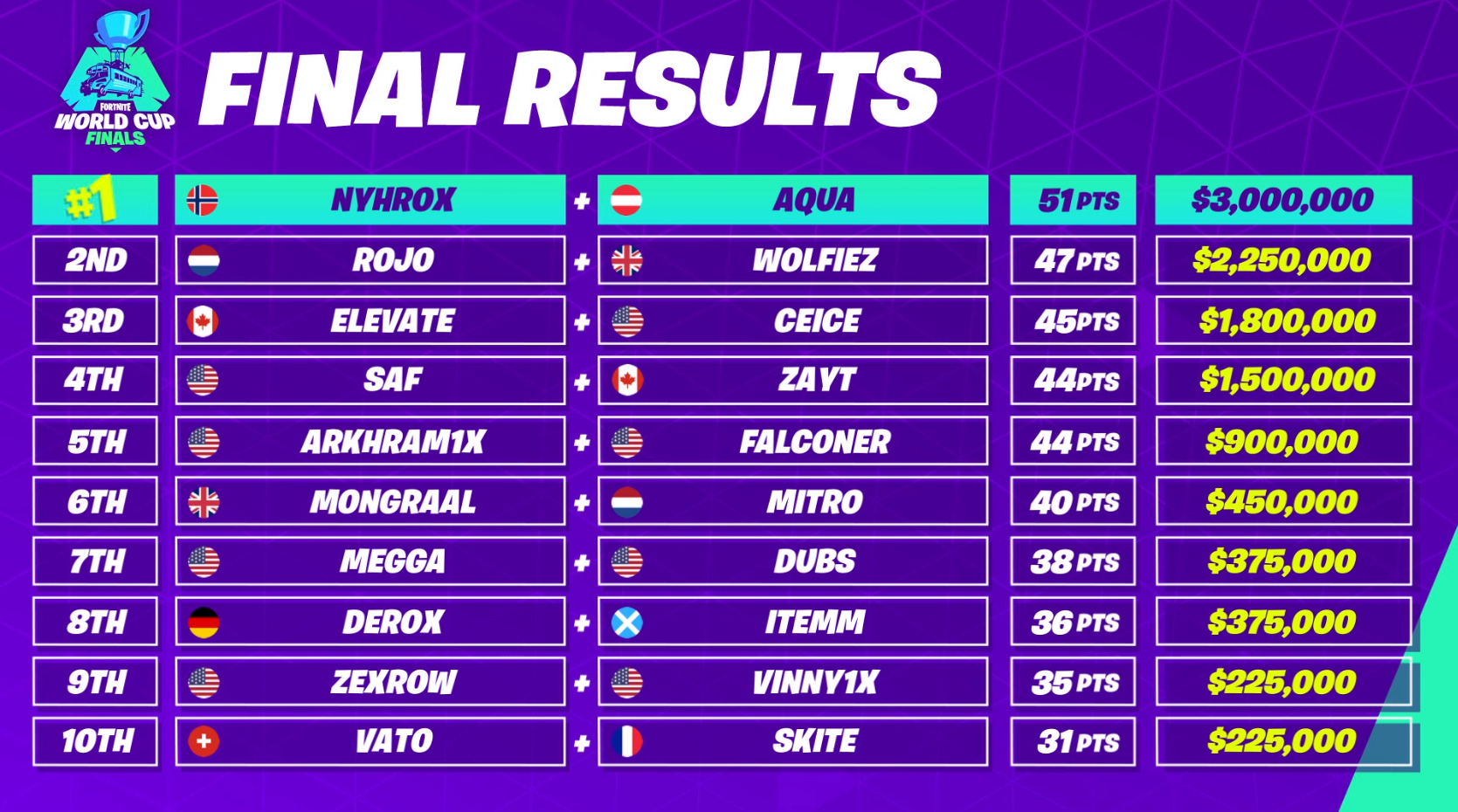 6 games was all it took for them to win the championship and they came out on top, beating out other incredibly good duos.
The official, final standings are here:
In order from 1-50.

Nyhrox
aqua
Rojo
Wolfiez
Elevate
Ceice
Saf
Zayt
Arkhram1x
Falconer
Mongraal
Mitr0
Megga
Dubs
Derox
itemm
Zexrow
Vinny1x
Vato
Skite
Deadra
M11Z
EpikWhale
storm
Noward
4zr
benjyfishy
MrSavage
Keys
Slackes
MackWood
Calculator
Spades
Crimz
hype
Serpennt
BadSniper
Oslo
Scarlet
bell
0
Th0masHD
Klusia
Chapix
Crue
Kinstaar
Hunter
znappy
RedRush
Tschinken
stompy
Tuckz
Vorwenn
KBB
YuWang
ronaldo
XXiF
Nikof
Airwaks
Lanjok
Punisher
Nate Hill
Funk
letw1k3
fwexY
JAMSIDE
7ssk7
Tetchra
Eclipsae
Sceptic
Clix
CizLucky
Brush
Aydan
Sean
little
jay
KING
xown
parpy
volx
Leno
Barl
Ming
Puzz
LeNain
Tyler15
Quinten
Lnuef
Skram
Mexe
RoAtDW
BlooTea
pfzin
Nicks
wisheydp
GusTavox8
xMende
XXM
CoverH
Twizz