Ariana Grande reveals Fortnite merch ahead of 2nd in-game Outfit release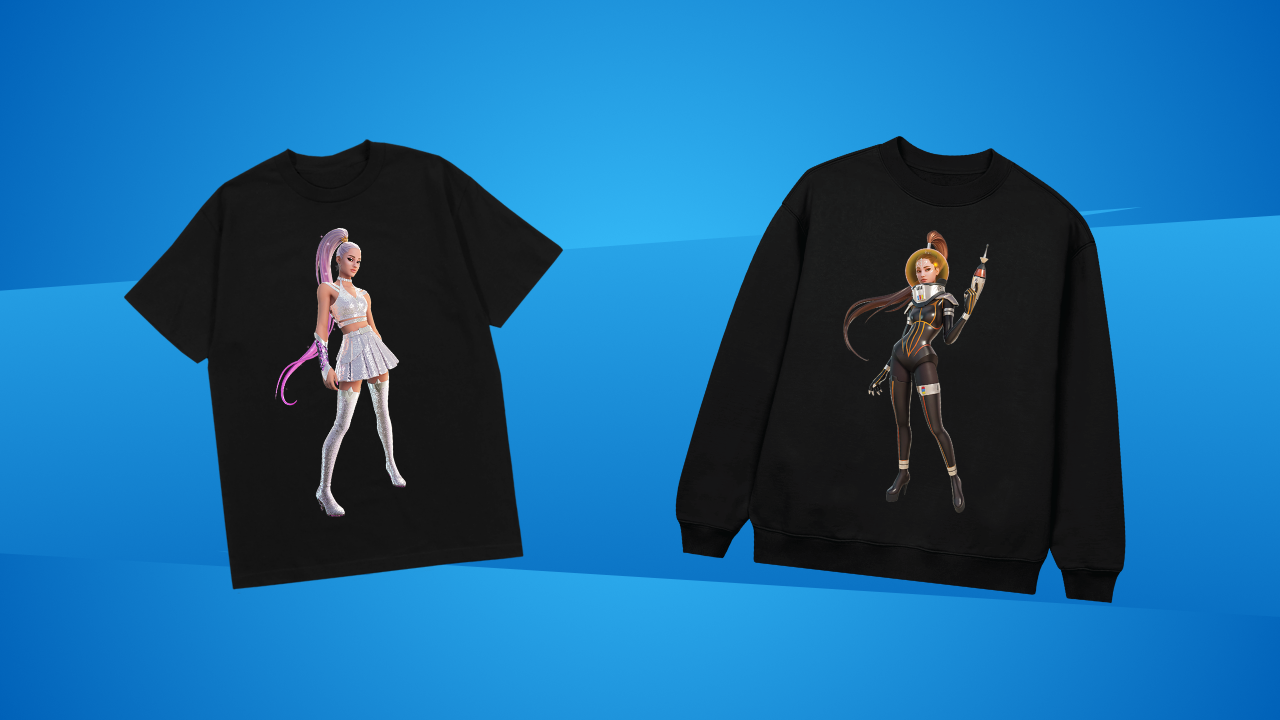 Ariana Grande has revealed a small collection of Fortnite merch on her official shop website ahead of the release of the 'Spacefarer Ariana Grande' Outfit, which is set to be released tonight.
The majority of Fortnite and Grande fans have been left unimpressed by the new merch collection, which is simply a black t-shirt and black crewneck with an image of an Ariana Fortnite Outfit on each side.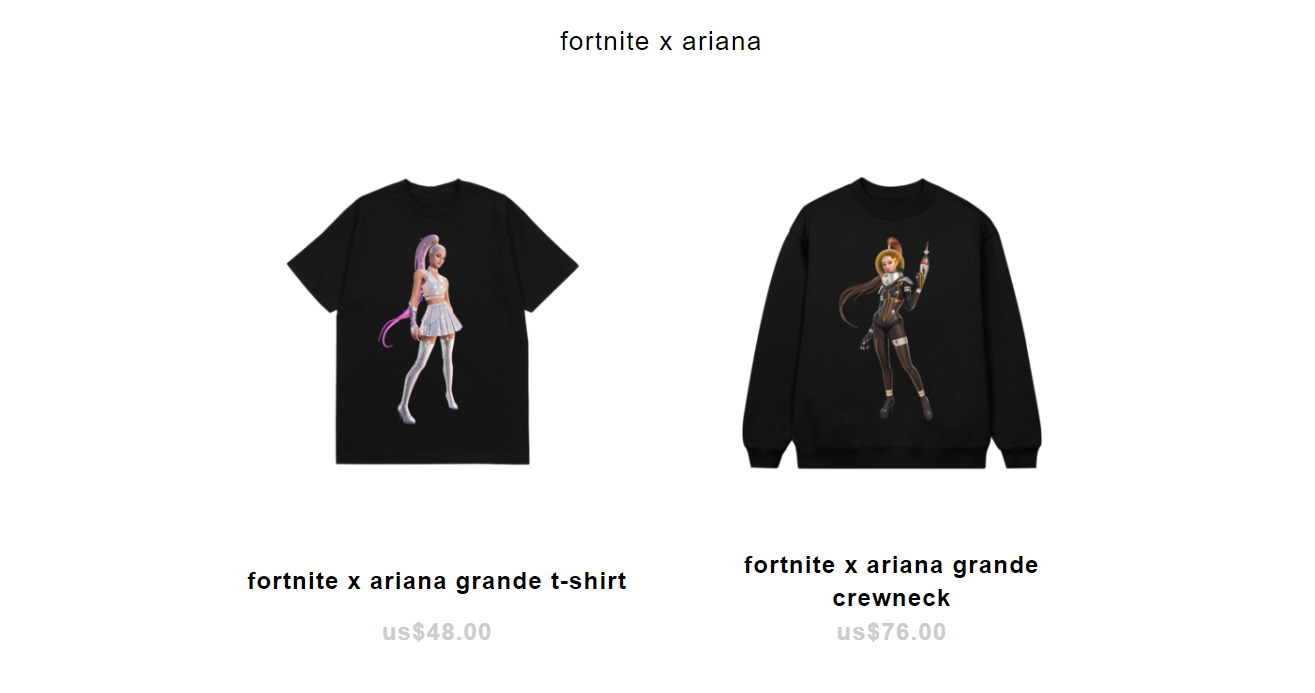 When compared to the merchandise Travis Scott released in 2020 following his Fortnite Astronomical concert, it's clear how little effort was put into the design of Grande's.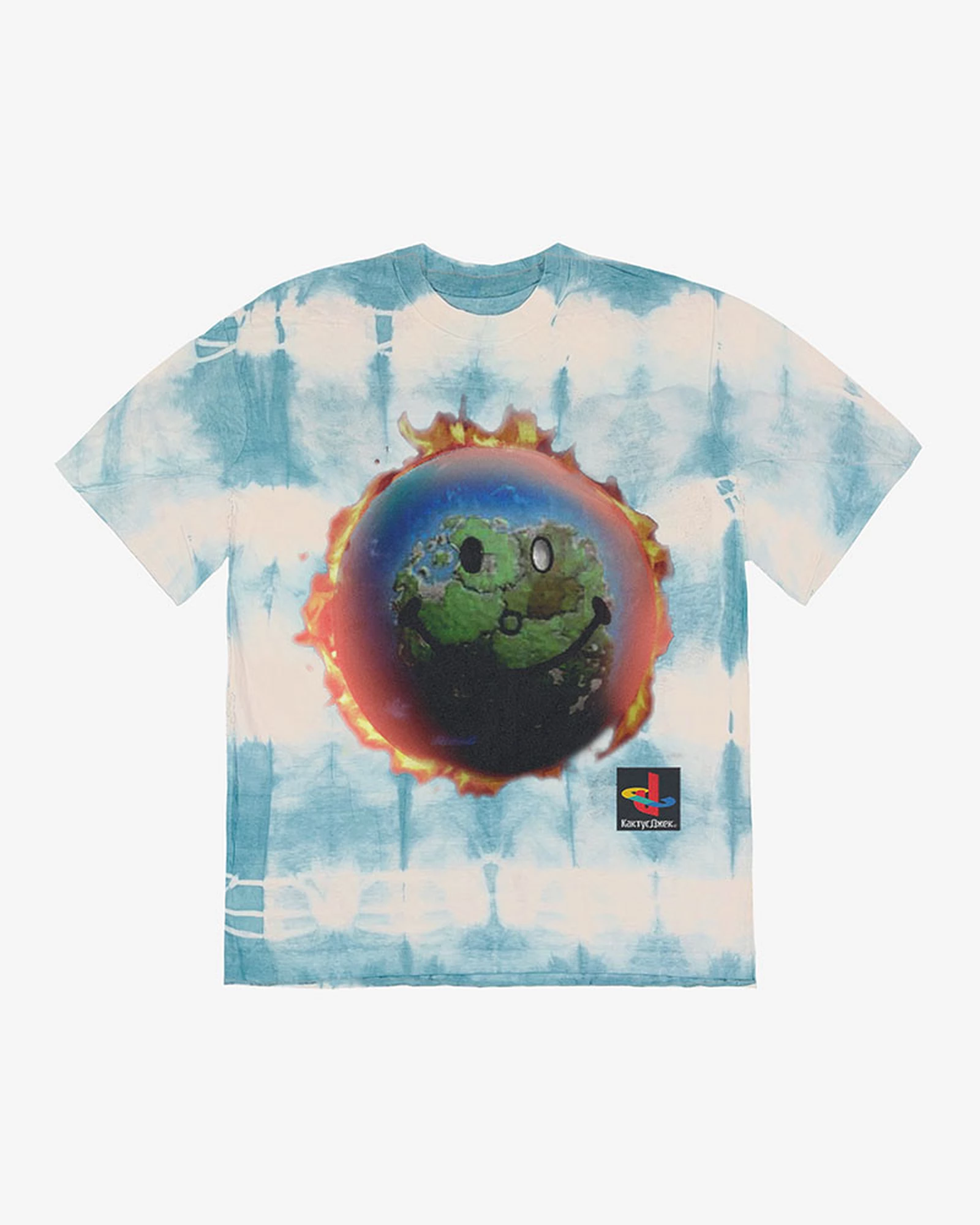 Surprisingly, the new merch appears at the very top of the popstar's online store, even above merch for the 2020 album 'Positions'.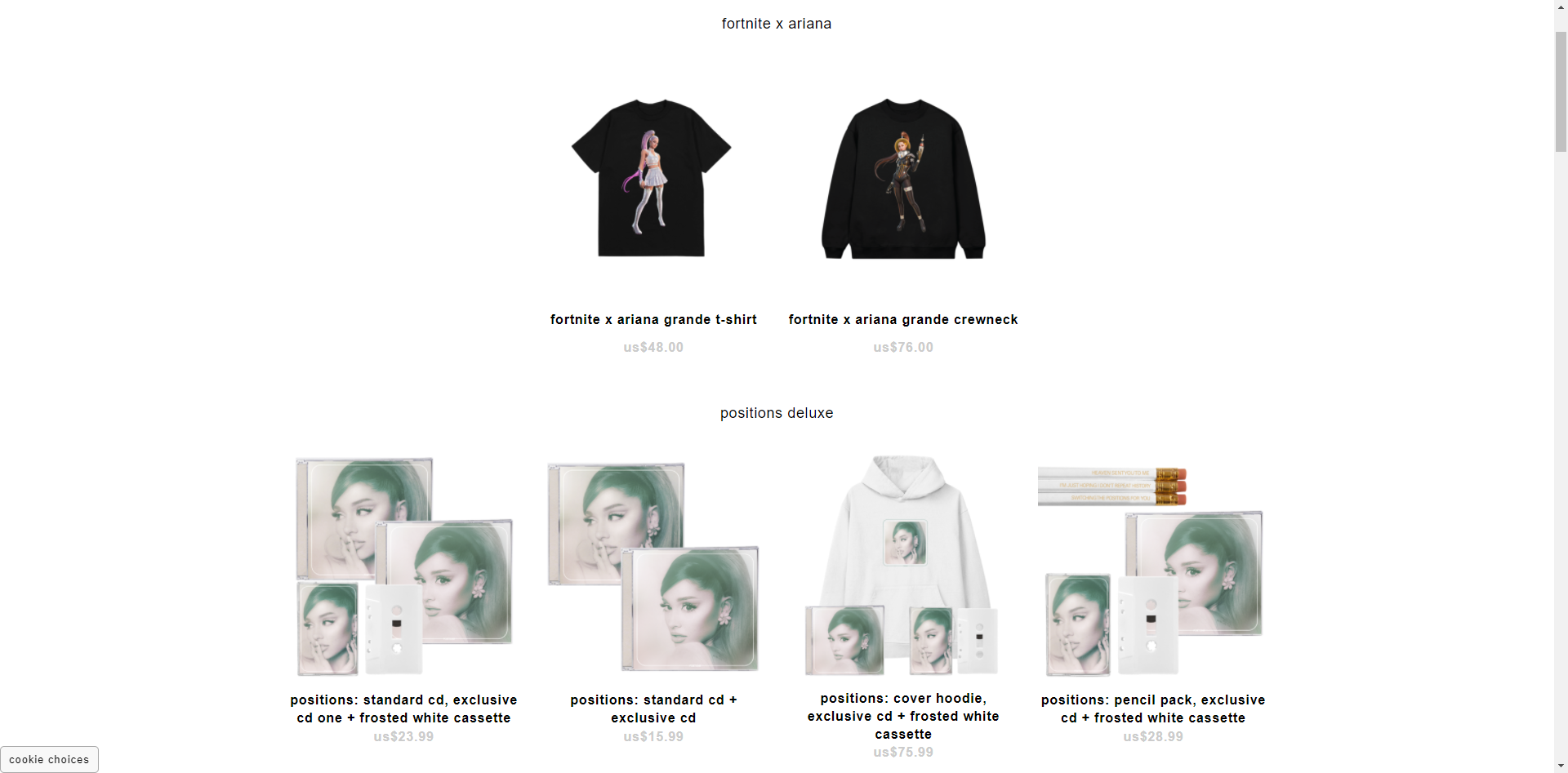 The new merch is now available to pre-order through Grande's online store, with the actual release coming December 10, 2021.
Keep up to date with the latest Fortnite news and follow us on Twitter here.