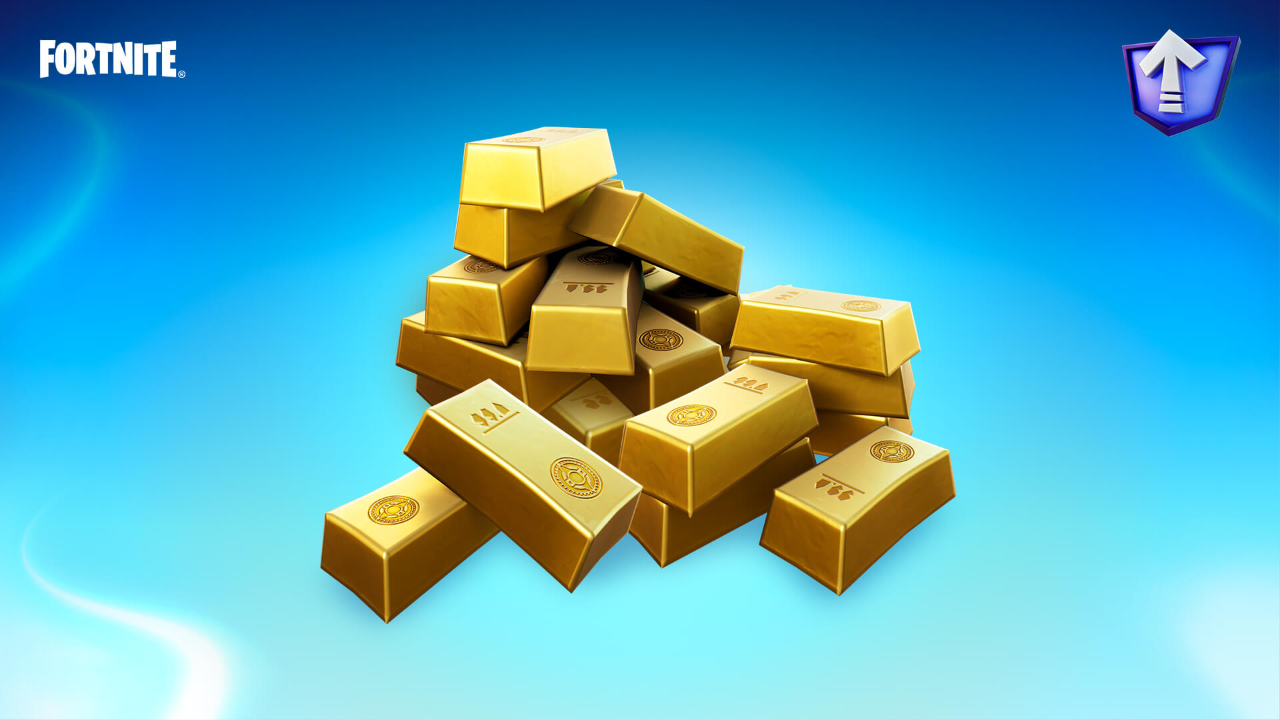 Before Chapter 3 ends this weekend, Fortnite is giving players their last chance to earn XP and Levels with a new set of in-game Quests.
Bargain Bin Quests
Collect Bars from eliminated players (100)
Complete bounties (3)
Open a safe (1)
Spend Bars (500) [5 stages]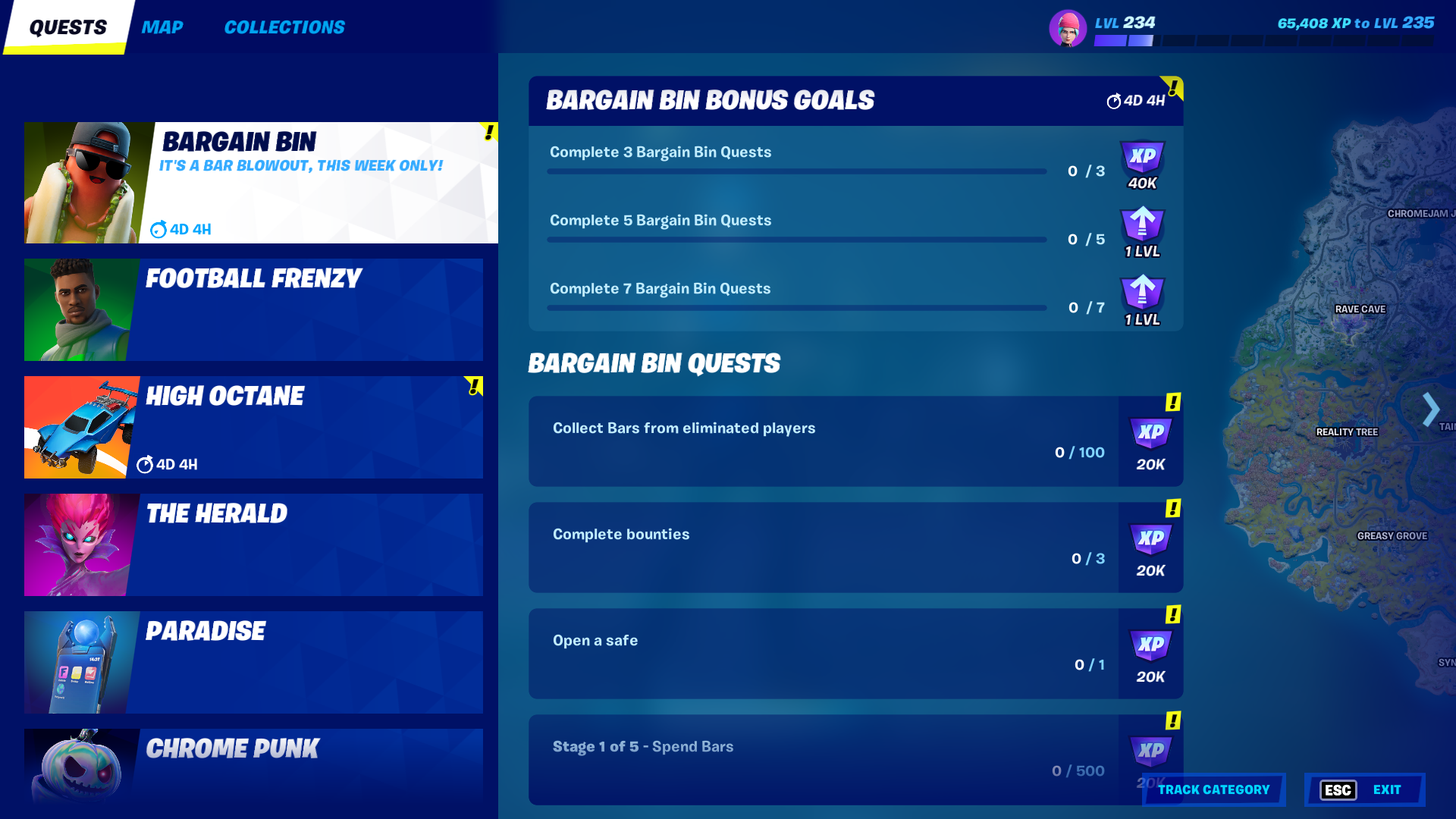 Bargain Bin Bonus Goals
Complete 3 Bargain Bin Quests
Rewards 40,000 XP
Complete 5 Bargain Bin Quests
Rewards 1 Level
Complete 7 Bargain BinQuests
Rewards 1 Level
The Bargain Bin Quests and Bonus Goals will remain available until 3 PM ET on December 3, 2022.
---
In other news, the fourth teaser for Fortnite's upcoming Fracture event has been leaked. Click here to read more.
Follow us on Twitter (@FortniteBR) and Instagram (@FortniteBR) to keep up with the latest Fortnite news, leaks and more.