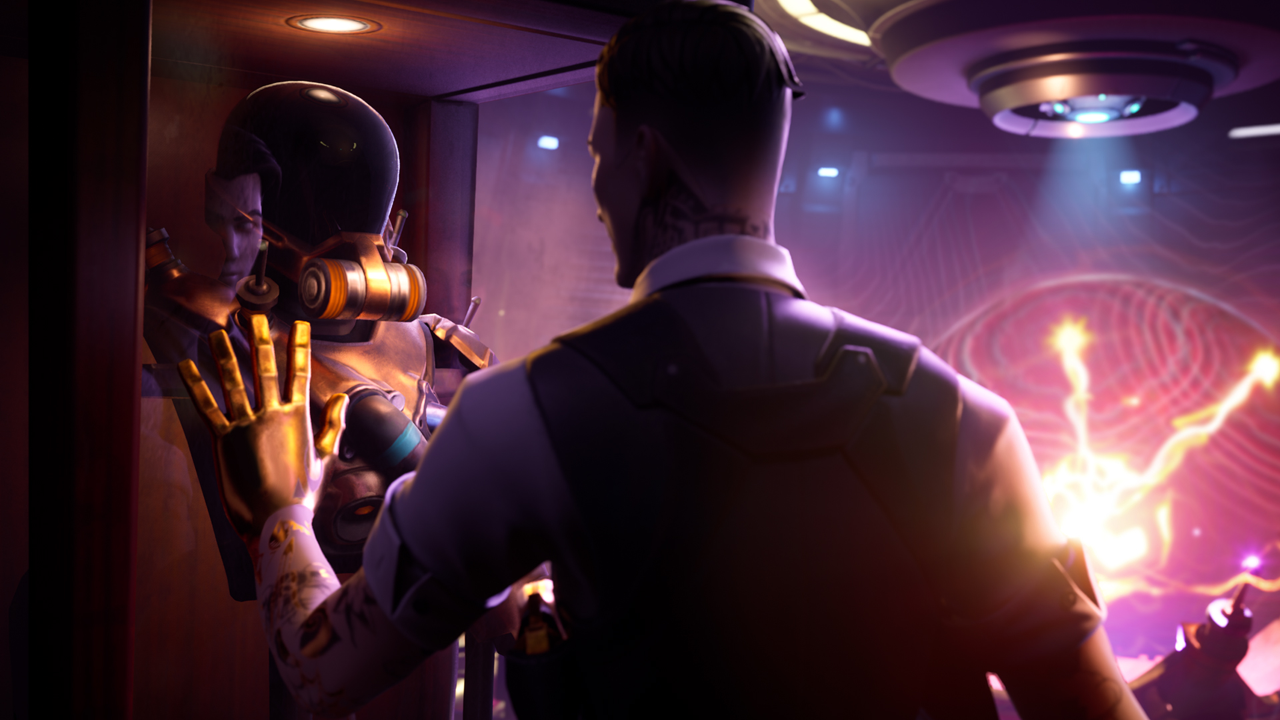 The first live event of Chapter 3 is expected to take place in less than six weeks. Here's everything we know so far, based on various leaks.
Leaked Map Stages
All future stages for the territories controlled by both The Seven and Imagined Order have been leaked by data-miner Hypex. The maps show the Resistance will retake control of most of the Island, leaving only Command Cavern and Loot Lake for the IO. The final stage will lead the story directly into a live event, with the Imagined Order having little options left for victory.
Leaked Quest Voice Line
Epic also recently added new voice lines for the upcoming Week 6 Quests which, when reviewed closely, appear to tease the main story of a new live event. The Agent Jones character claims "one of the IO's Doomsday devices is now in production", seemingly hinting that the new event could be related to Chapter 2 Season 2's The Device, which was also focused around a "Doomsday Device".
A transcript of the Agent Jones voice lines can be found below:
"This will not come as a surprise, but IO management loves Doomsday machines - loves them! There's even a doomsday division at HQ, oh man their softball team is awful but they will one day destroy us all so... kind of a wash. We have very credible intel that one of the IO's Doomsday devices is now in production. We need to find out everything we can while we still can. Hit the field, I'll prep the cameras . . . I have a very bad feeling that we are not ready for what we're gonna find out."

- Agent Jones, Week 6 voice lines
Doomsday Landmark
According to Fortnite data-miner GMatrixGames, a new Landmark code-named 'DDMachine' has been added to the game's tags, suggesting that the Doomsday Device described by Agent Jones could be added to the map in the future.
---
Less than six weeks remain until the potential live event. We'll keep you updated with the latest leaks and official announcements.
---
In other news, the Boogie Bomb and Rift-To-Go have been temporarily unvaulted.
Follow us on Twitter (@FortniteBR) where you can find the latest Fortnite news, leaks and more all on one page.