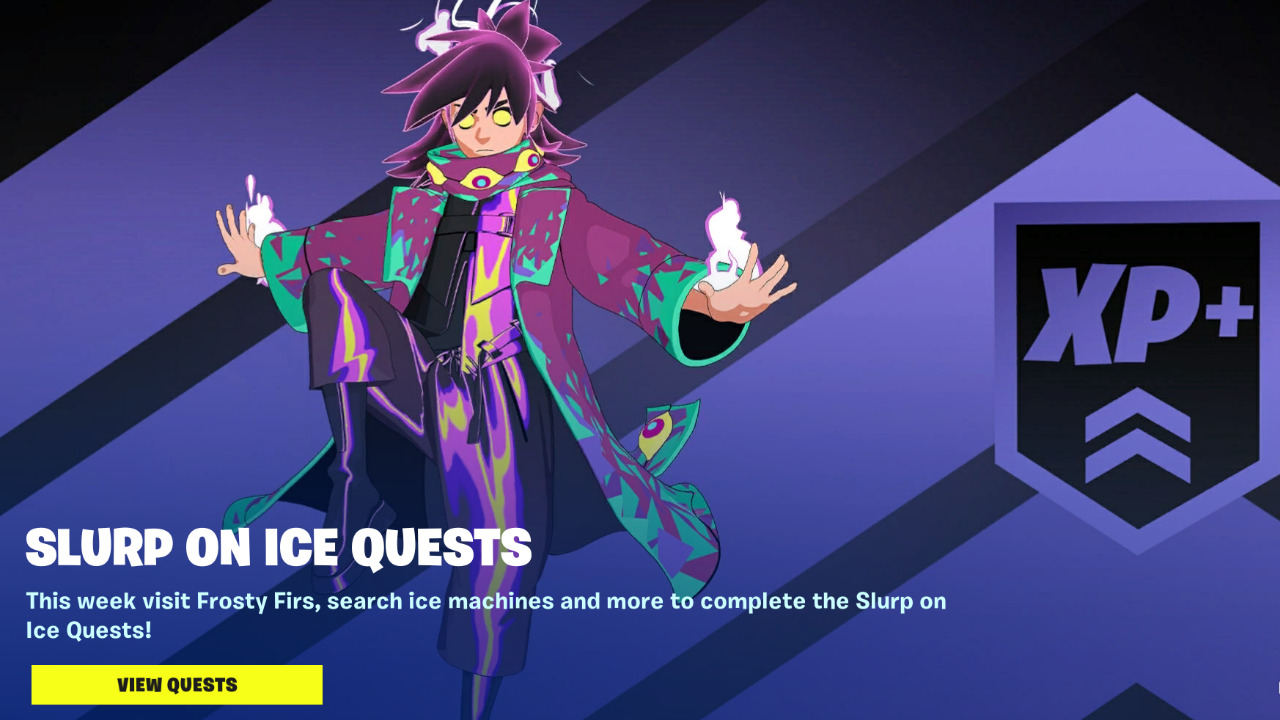 Week 10 of Chapter 4 Season 1 has officially begun and a new set of Quests are now available to complete. Unlike Weeks 1-8, Week 10's Quests will remain available to complete until the end of Season 1.
Week 10 Quests
Visit Frosty Firs, Lonely Labs and Brutal Bastion (3)
Travel on frozen surfaces (2,500)
Search ice machines or coolers (10)
Hit opponents while standing on snow or ice (50)
Restore health or gain shields from Slurp (50) [4 stages]
Destroy Slurp barrels (3) [4 stages]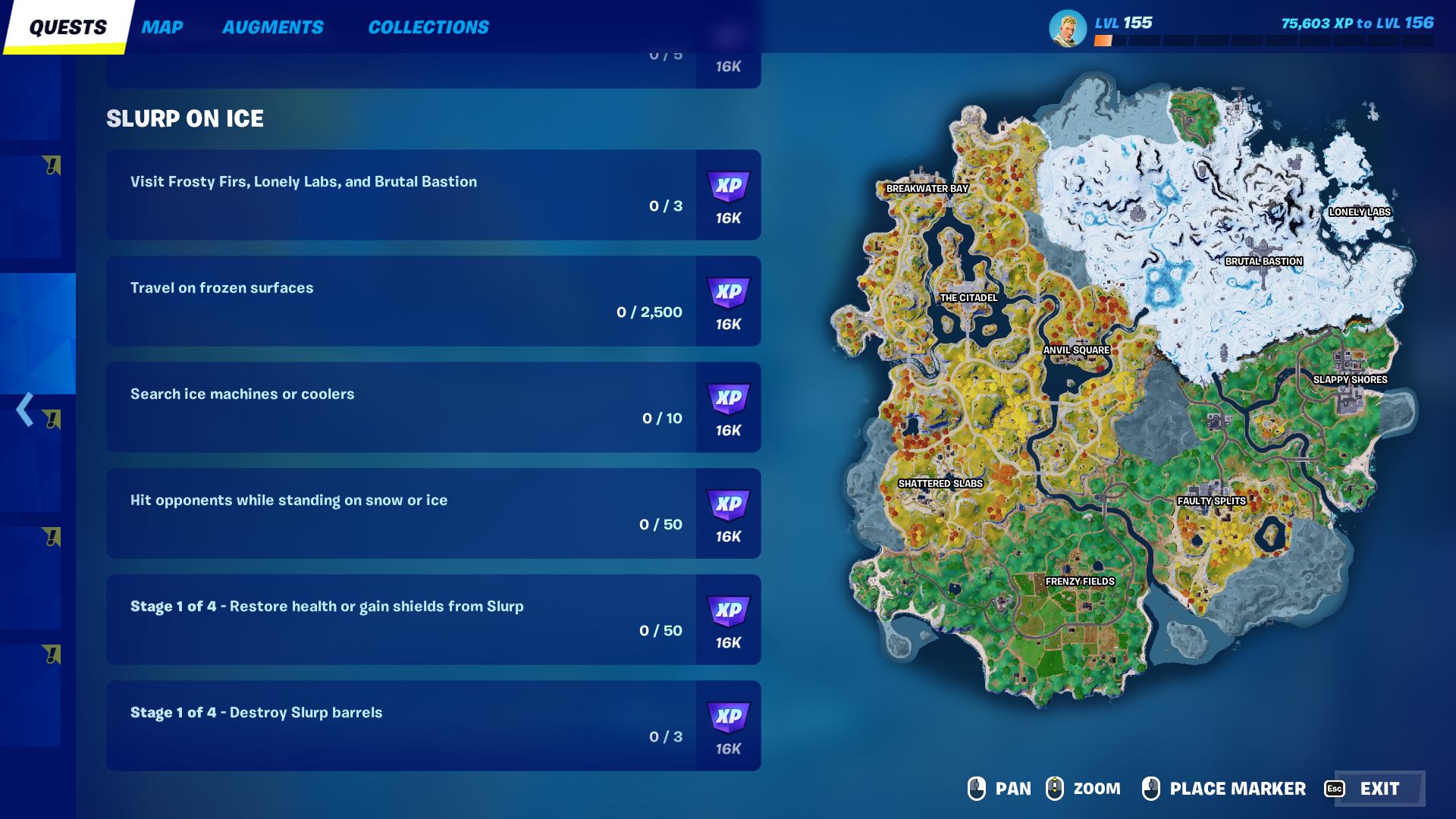 Completing this week's Quests will reward players with additional Bonus Goal XP. Each Quest awards 16,000 XP. All Quests will remain available until March 11, 2023.
---
In other news, Fortnite has unvaulted an item that hasn't been seen in-game for over 1,200 days. Click here to read more.
Follow us on Twitter (@FortniteBR) and Instagram (@FortniteBR) to keep up with the latest Fortnite news, leaks and more.