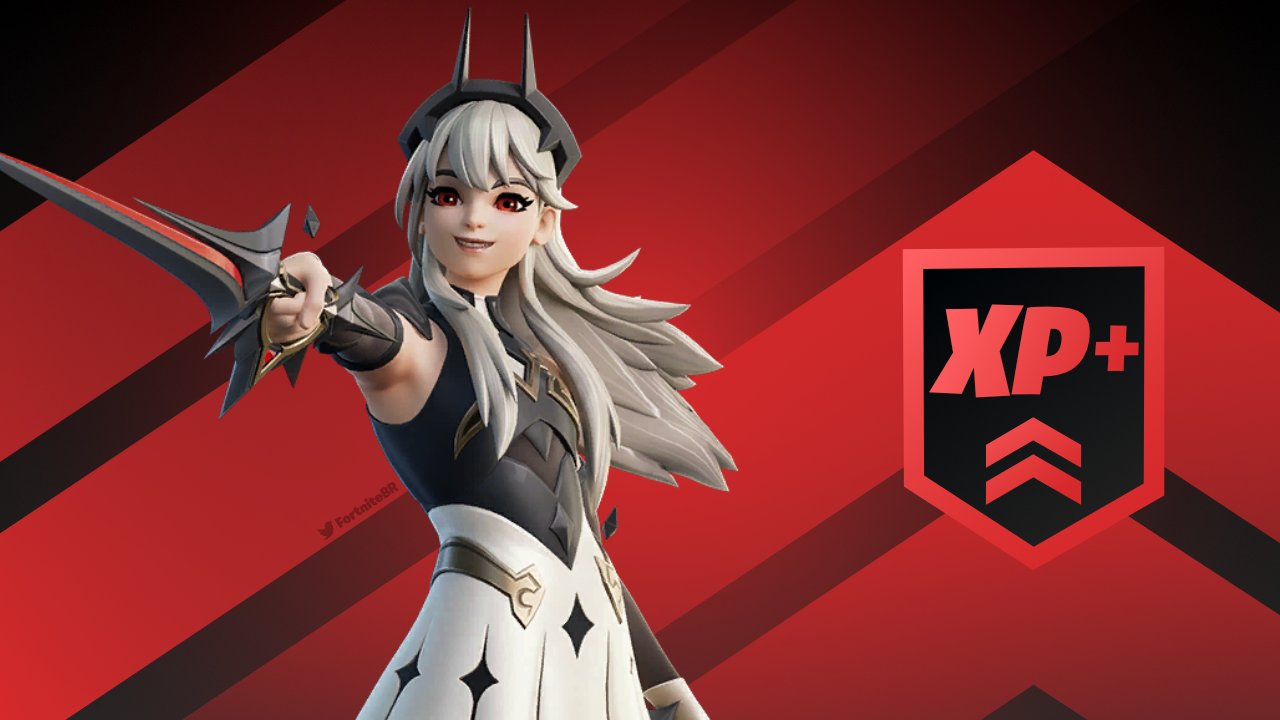 Week 8 of Chapter 4 Season 3 has officially begun and a new set of Quests are now available to complete.
Week 8 Quests
Purchase weapons or weapon upgrades (3)
Travel distance while riding on wildlife (200)
Spring distance under the effects of Slap (500)
Eliminate players with Rare or better weapons (5)
Search containers (20)
Deal damage to opponents with pistols (2,000)
Week 8 Trial - Hunt Raptors with the Sharp Tooth Shotgun (3)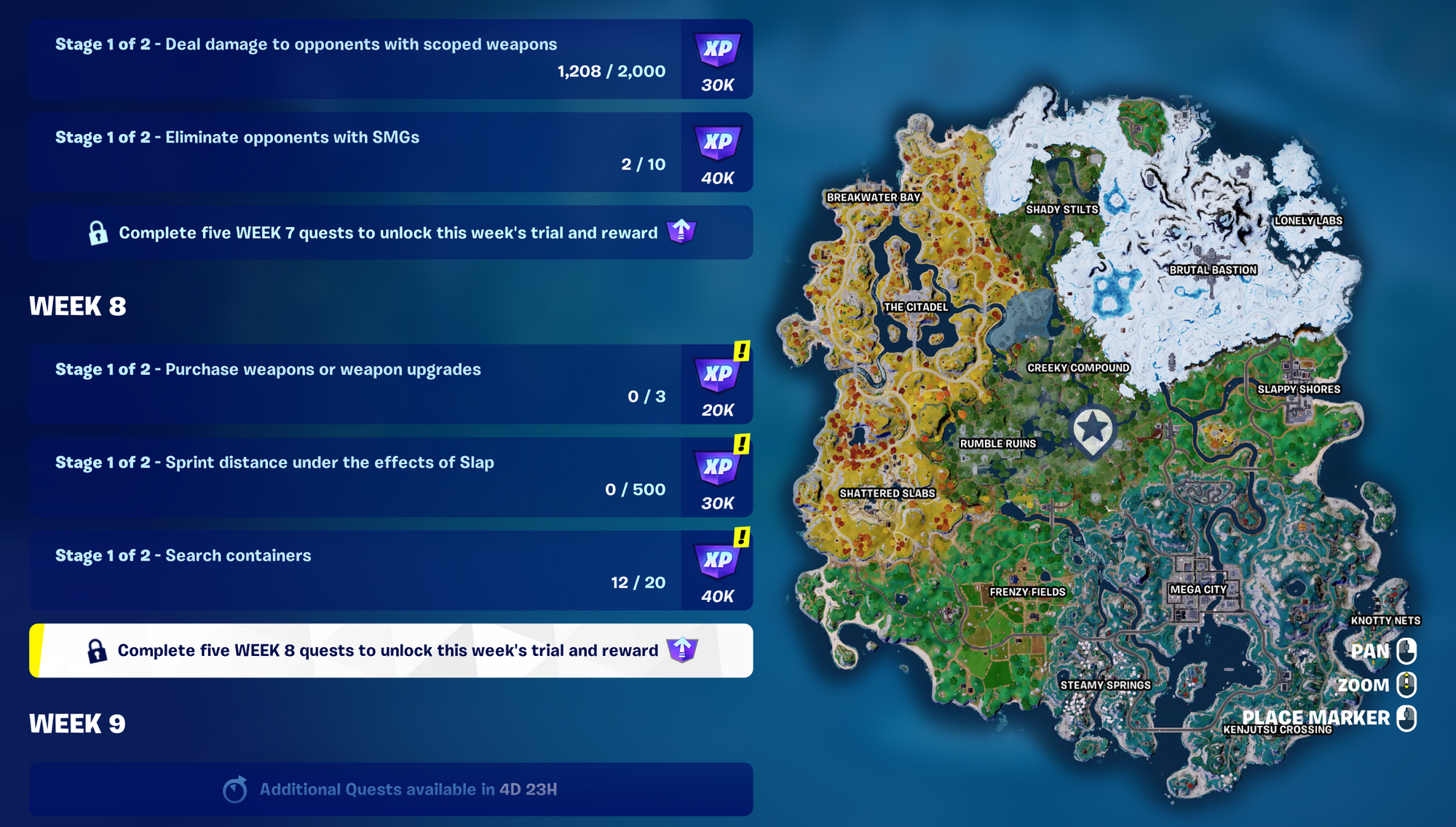 Season 3 has introduced a new XP system for Weekly Quests, which works as follows:
Quest 1 (2 stages) - 20,000 XP each
Quest 2 (2 stages) - 30,000 XP each
Quest 3 (2 stages) - 40,000 XP each
Weekly Trial - 1 Level-Up Token
Completing all of the Week 8 Quests will reward you with 180,000 XP and one Level-Up Token. All Weekly Quests will remain available until the end of Chapter 4, Season 3.
---
In other news, Epic Games CEO Tim Sweeney says Travis Scott is "welcome in Fortnite". Click here to read more.
Follow us on Twitter 𝕏 (@FortniteBR) and Instagram (@FortniteBR) to keep up with the latest Fortnite news, leaks and more.