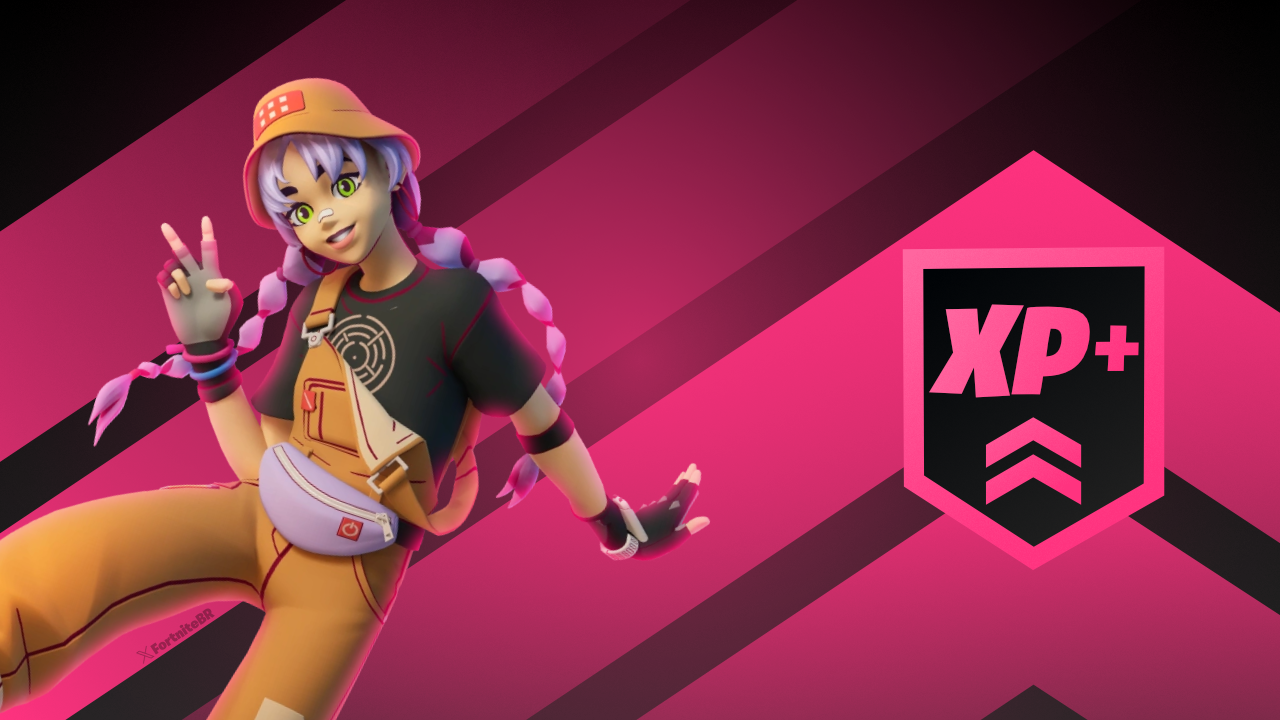 With the release of last week's v26.30 patch, Fortnite has released the new Mae Snapshot Quests to give players XP and progress Season 4's story.
Mae Snapshot Quests
The following Quests all reward 25,000 XP each, once completed:
Deal explosive damage to opponents (100)
Use a Shield Breaker EMP to disable a vehicle and a turret (2)
Talk to Nolan Chance or Fish Thicc (1)
Secure Forcast Towers (3)
Survive Storm Phases (10)
Collect bars from eliminated players (75)
Talk to Mae (1)
Damage Revenant Kado Thorne to collect Chrono-Cells (2)
Enter a Rift to charge the Chrono-Cells (1)
Talk to Nolan Chance (1)
Hire Mae (1)
Collect a Sticky Grenade Launcher from an eliminated opponent or chest (1)
Destroy structures with Remote Explosives (50)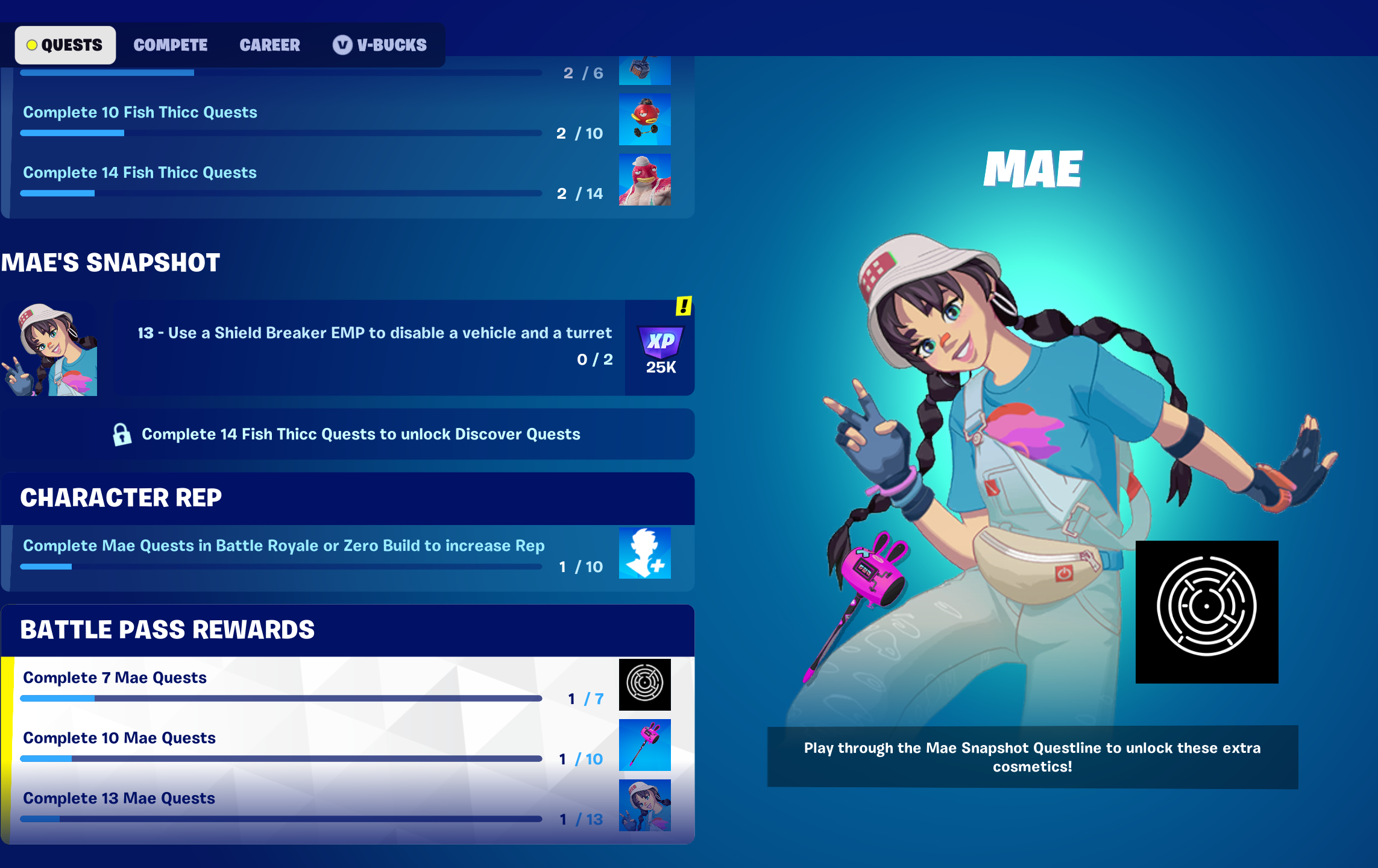 Completing all of Mae's Snapshot Quests will reward you with a total of 325,000 XP. All Snapshot Quests will remain available until Chapter 4, Season 4 ends on November 3, 2023.
---
In other news, release dates for the Michael Myers and Jack Skellington Outfits have been revealed. Click here to read more.
Follow us on 𝕏 (@FortniteBR) and Instagram (@FortniteBR) to keep up with the latest Fortnite news, leaks and more.