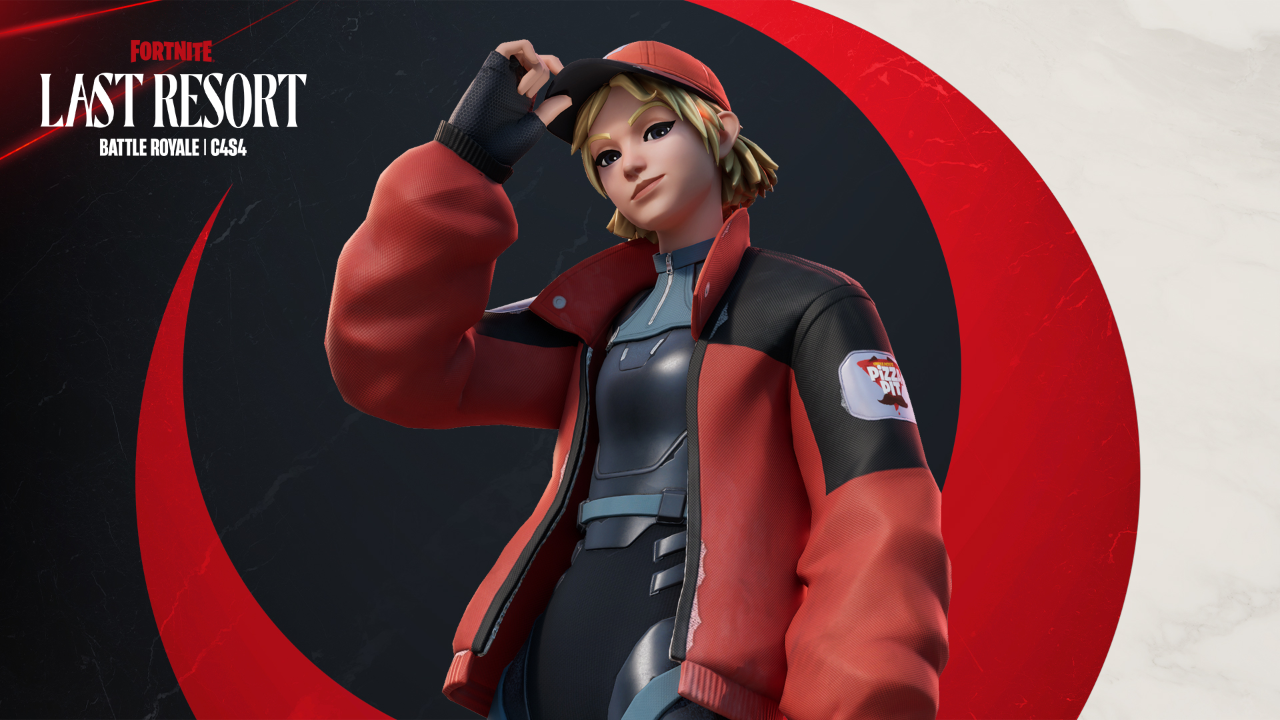 With the launch of the v26.10 update earlier this week, Fortnite has released the new Piper Pace Snapshot Quests to give players XP and develop Season 4's story.
Piper Pace Snapshot Quests
The following Quests all reward 25,000 XP each, once completed:
Exceed 70 speed while driving a vehicle (1)
Talk to Piper Pace (1)
Collect muscle car parts (3)
Complete a speedy XL pizza delivery from Slappy Shores to MEGA City (2)
Deploy a Pizza Party at one of Thorne's Strongholds (1)
Steal bars from Thorne's Strongholds (25)
Destroy cameras or turrets within 90 seconds of entering Thorne's Strongholds (1)
Eliminate Low Card Guards within 90 seconds of entering Thorne's Strongholds (1)
Steal a legendary or better item from Thorne's Stronghold and escape (1)
Collect the Ring from Thorne's Vault (1)
Give the Ring to Antonia (1)
Drives distance with Piper Pace hired (500)
Visit Slappy Shores and MEGA City in a single match (2)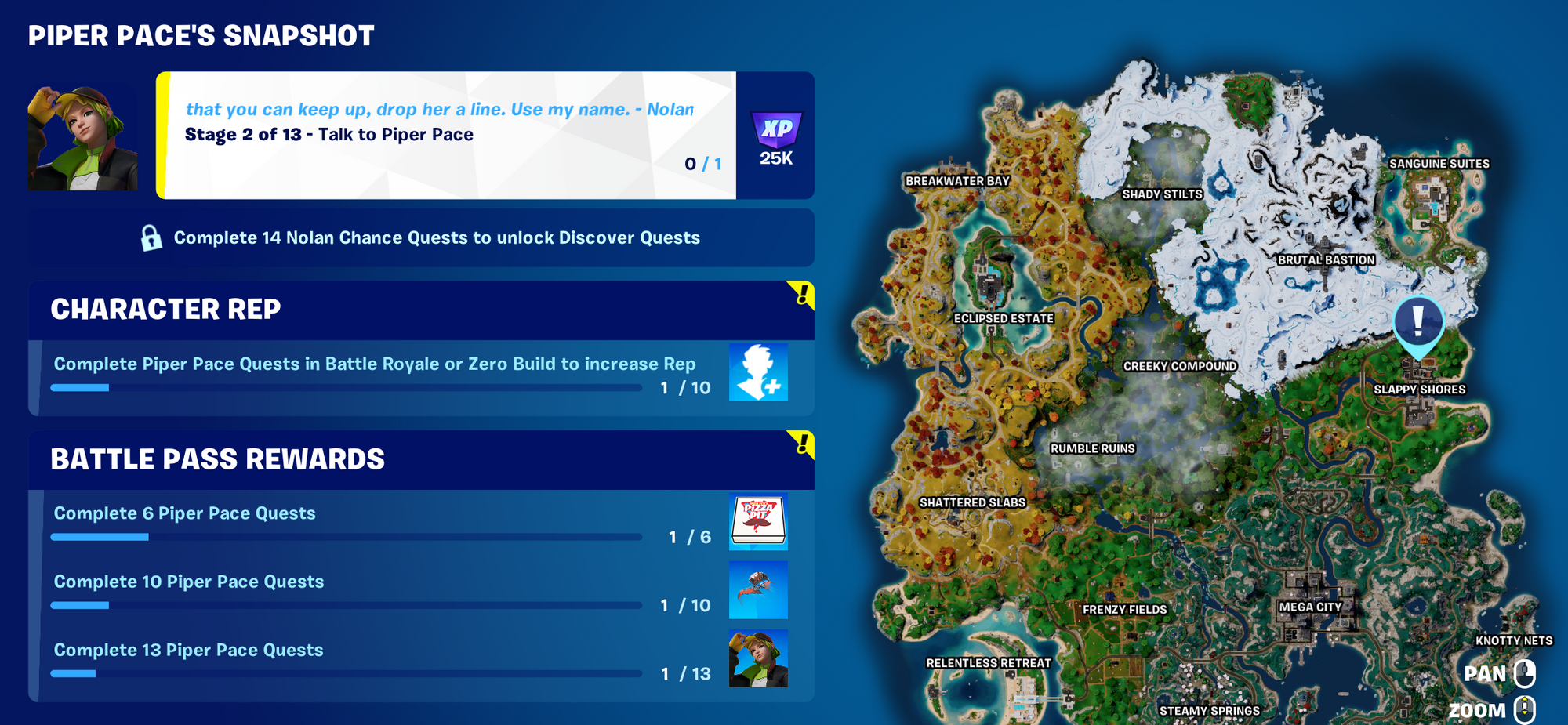 Completing all of the Piper Pace Quests will reward you with a total of 325,000 XP. All Snapshot Quests will remain available until Chapter 4, Season 4 ends on November 3, 2023.
---
In other news, 21 new cosmetics have been leaked following the recent v26.10 update. Click here to read more.
Follow us on 𝕏 (@FortniteBR) and Instagram (@FortniteBR) to keep up with the latest Fortnite news, leaks and more.