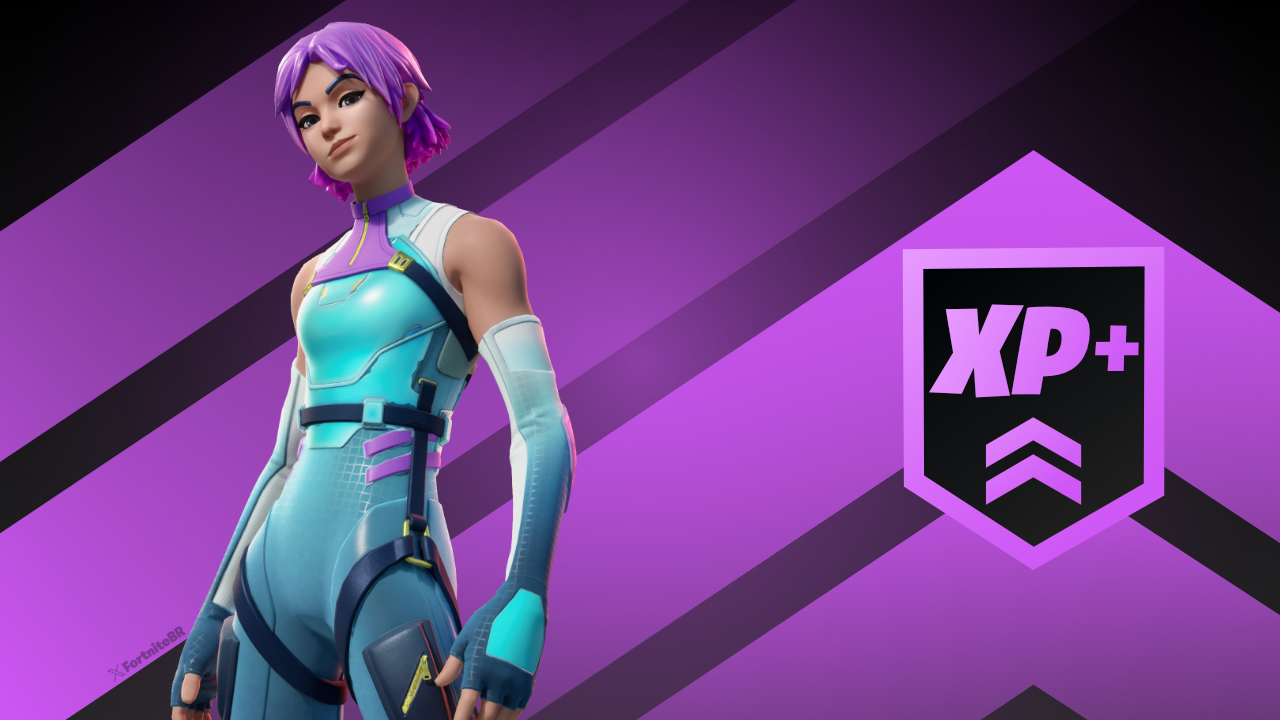 Week 6 of Chapter 4 Season 4 has officially begun and new Quests are now available to complete.
Week 6 Quests
Travel distance while sliding (300)
Hide in a Haystack, Dumpster, and Flusher (3)
Deal damage to opponents while hip firing assault rifles or SMGs (500)
Collect Bars from an eliminated player in different matches (3)
Eliminate players that damaged you (10)
Visit different named locations while in a vehicle (7)
Get headshots against enemy players with DMRs (10)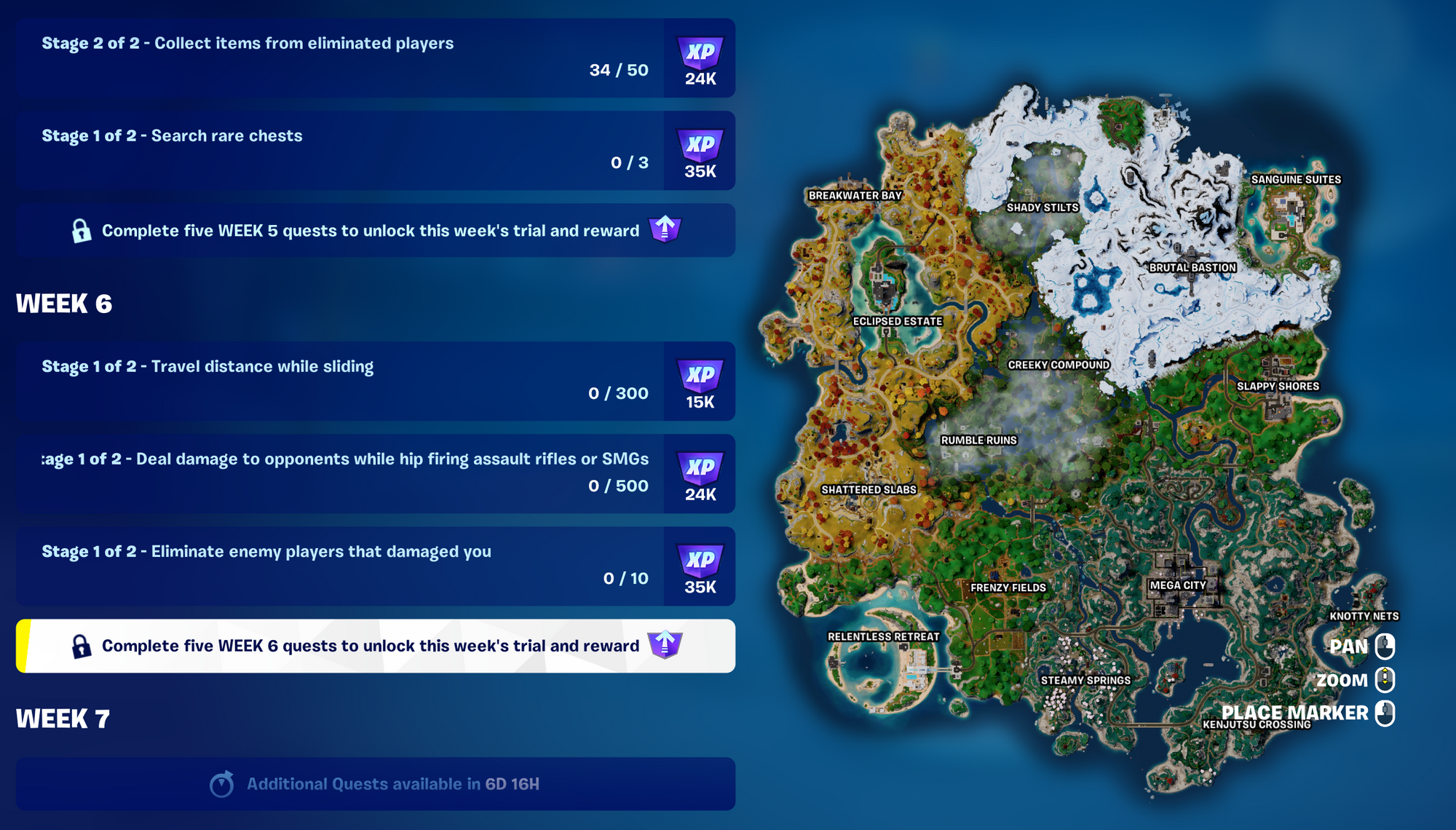 Season 4's Weekly Quests will reward players with the following XP:
Quest 1 - 15,000 XP per stage
Quest 2 - 24,000 XP per stage
Quest 3 - 35,000 XP per stage
Weekly Trial - 1 Level-Up Token
Completing all of the Week 6 Quests will reward you with 148,000 XP and one Level-Up Token. All Weekly Quests will remain available until the end of Chapter 4, Season 4.
---
In other news, Fortnite is giving a free Pickaxe to players who redeem V-Bucks Cards in Japan. Click here to read more.
Follow us on 𝕏 (@FortniteBR) and Instagram (@FortniteBR) to keep up with the latest Fortnite news, leaks and more.