Creators Cannot Remake Old Fortnite Battle Royale Maps in UEFN, Epic Says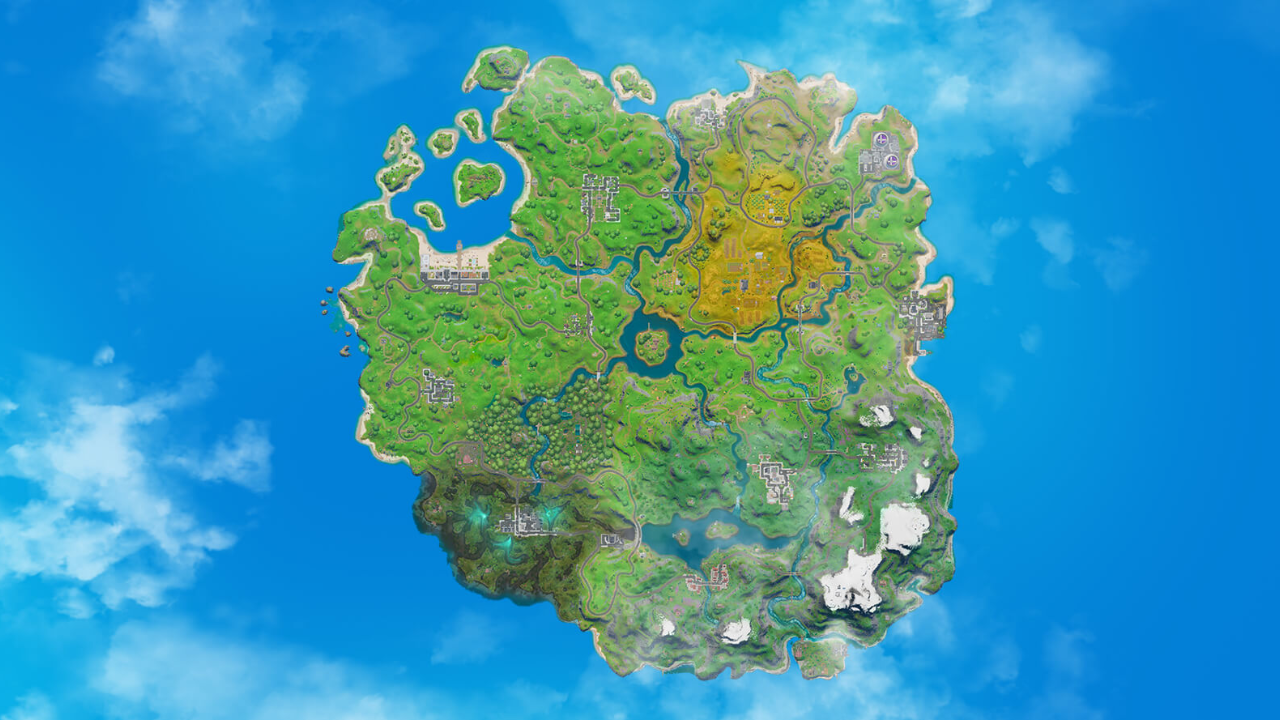 Following the launch of Unreal Editor for Fortnite earlier this week, Epic Games has updated the terms to enable publishing versions of Battle Royale Chapter 1 Islands. However, this comes with a catch - all other previous versions of the Battle Royale map that were introduced after Chapter 1 are banned from being recreated in UEFN.
In a short blog post shared yesterday, Epic stated that using someone else's intellectual property without their permission is a violation of the Fortnite End User License Agreement (EULA) and Island Creator Rules. All the seasonal variations of Fortnite's Battle Royale maps and islands are Epic's intellectual property.
Despite this, two Creative teams used their alpha access to UEFN to recreate the classic Chapter 1 map, and have received an overwhelming amount of support on social media since announcing their project. It's likely that this success led Epic to make the exception for the Chapter 1 map, as if these projects didn't exist, they may have banned the recreation of all maps.
In an additional blog post shared today, Epic reminded creators that all content in Fortnite must adhere to the game's rating, Island Creator Rules, intellectual property and DMCA guidelines. Those who create violating content in UEFN, even if they never intend to publish it in Fortnite, can lead to content takedowns and enforcement actions, up to and including permanent Epic account bans.
With the launch of the Unreal Editor, several Creative teams announced their own remakes of Chapter 2 and 3, but had to cancel just hours later due to Epic's terms update.
While Epic Games is allowing the recreation of Chapter 1 in UEFN, they have made it clear that any attempt to remake Chapter 2, 3 or 4 of Battle Royale is against the rules. As the Creative community continues to grow, terms can be updated and changed. We'll keep you updated.
Source: Creator Portal
---
In other news, the new PlayStation Plus Celebration Pack is available now. Click here to read more.
Follow us on Twitter (@FortniteBR) and Instagram (@FortniteBR) to keep up with the latest Fortnite news, leaks and more.