Epic Reveal Creative Modding Support in Early Preview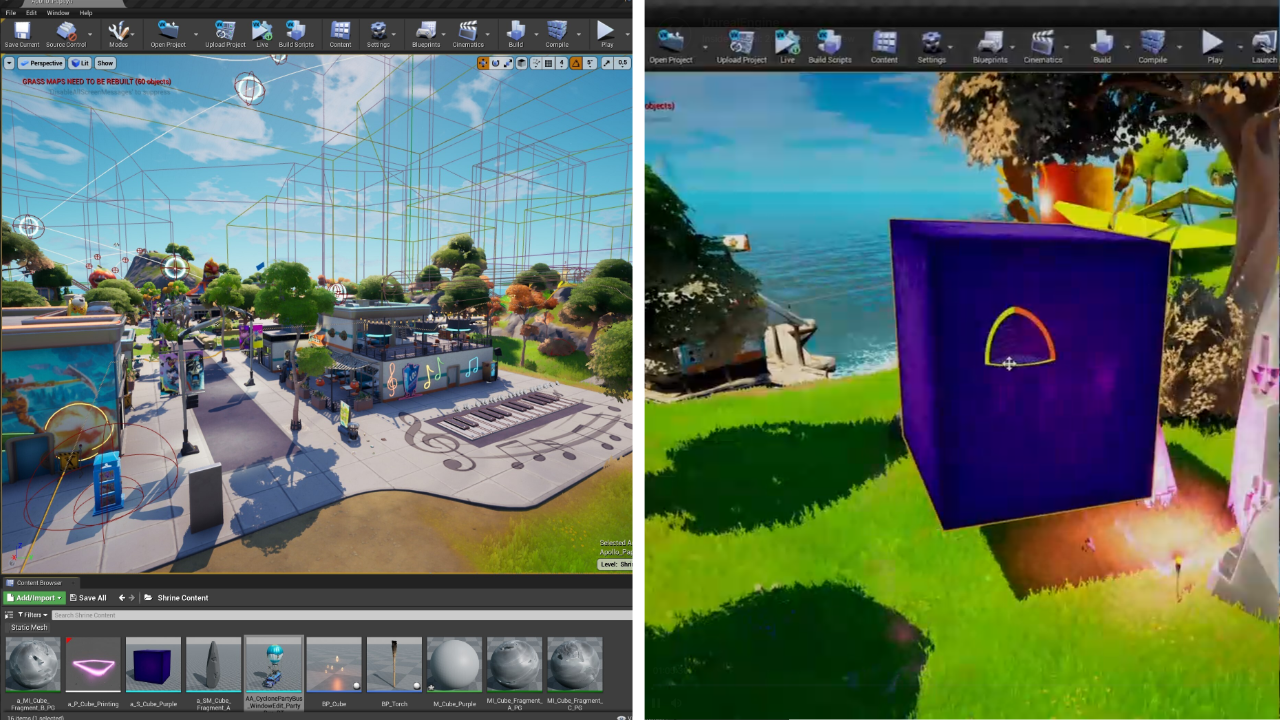 In a surprise live stream on their Unreal Engine Twitch channel, Epic Games revealed a number of new features that are currently in the works for Fortnite Creative.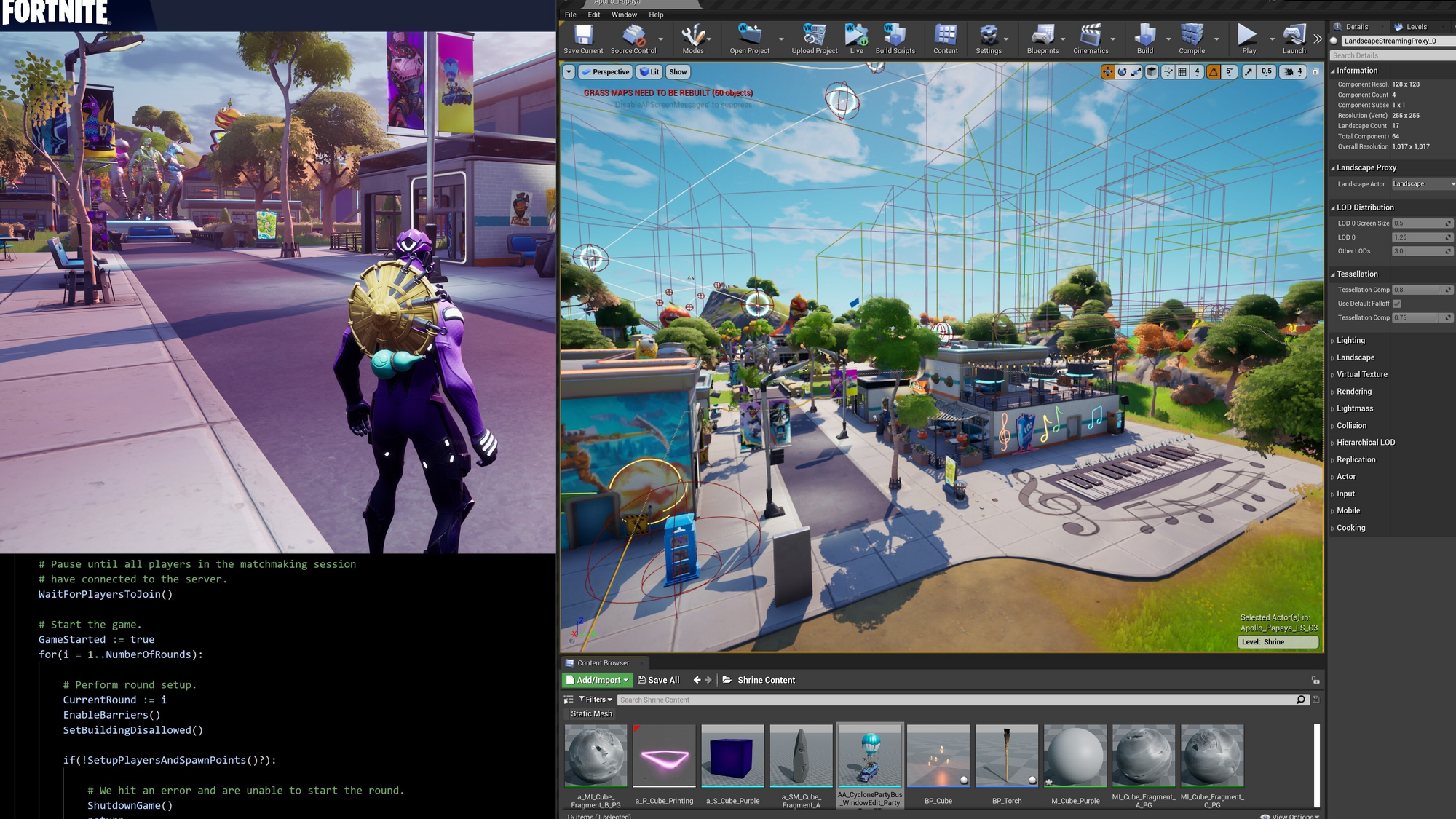 A major update to Fortnite's Creative Mode has been called for by players for a while, and today Epic delivered their promises to continue development on Creative mode by taking it to a new level.
A number of new features that are currently in development were showcased, including one which allowed players on different platforms to see the changes and edits a creator was making live in-game. Epic proved this feature's abilities by pushing these example changes to the current Party Royale island where players can now go in-game and see the changes exactly how they were presented to us during the live stream.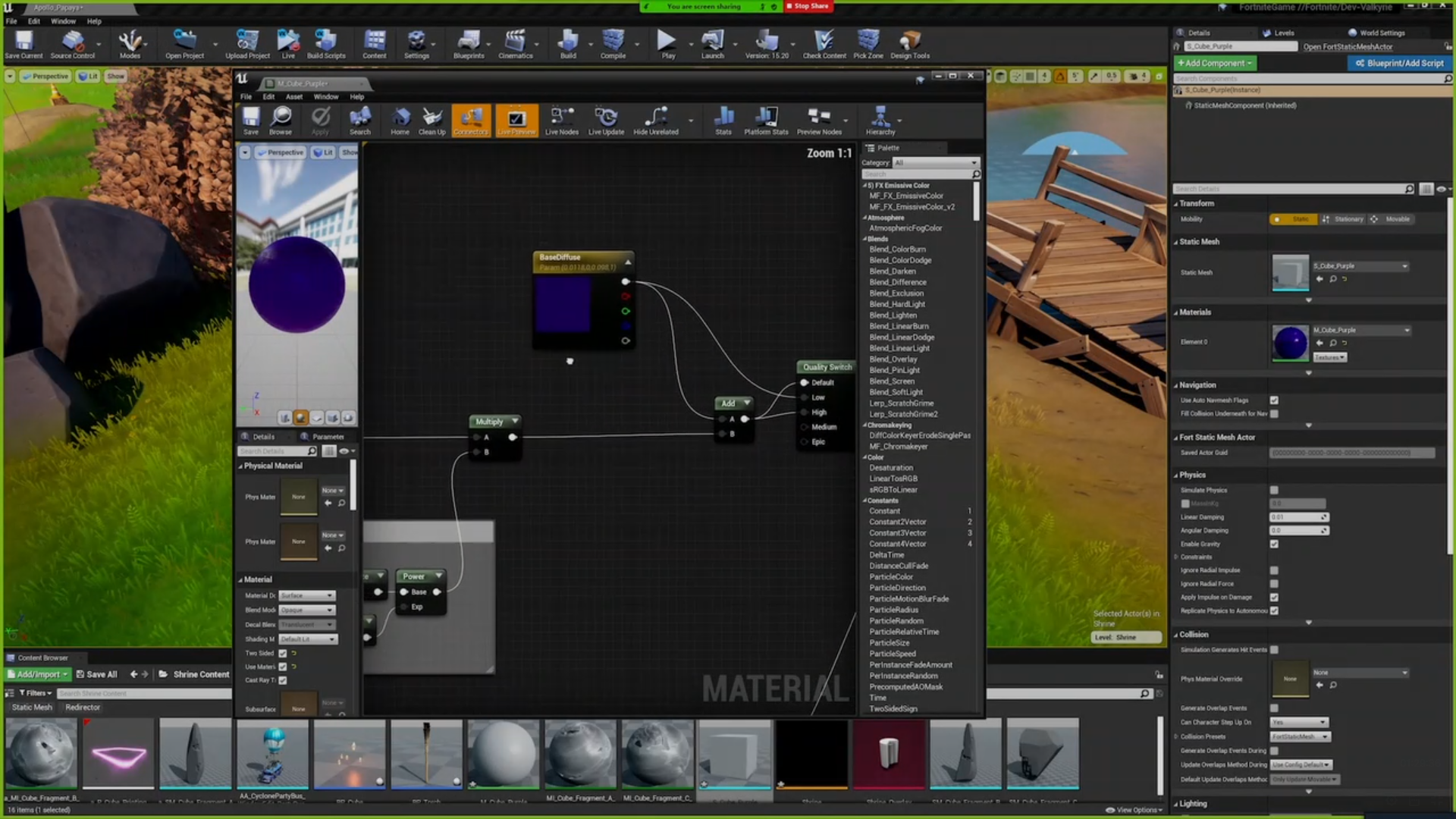 Players will also be granted the ability to import their own custom models and creations, even if they are not related to Fortnite itself. This is big news for Creative map designers who often resort to bugs and glitches to get somewhat "custom" models into their maps.
Epic's lead programming team also introduced us to a brand new programming language that they are developing in order to not only simplify the creation process but also to make the game run more efficiently. Despite only being in the early stages of development, Lead Programmer Tim Tillotson presented an example of a creative match's script and several key lines of code that have the ability to change the way a game can be played.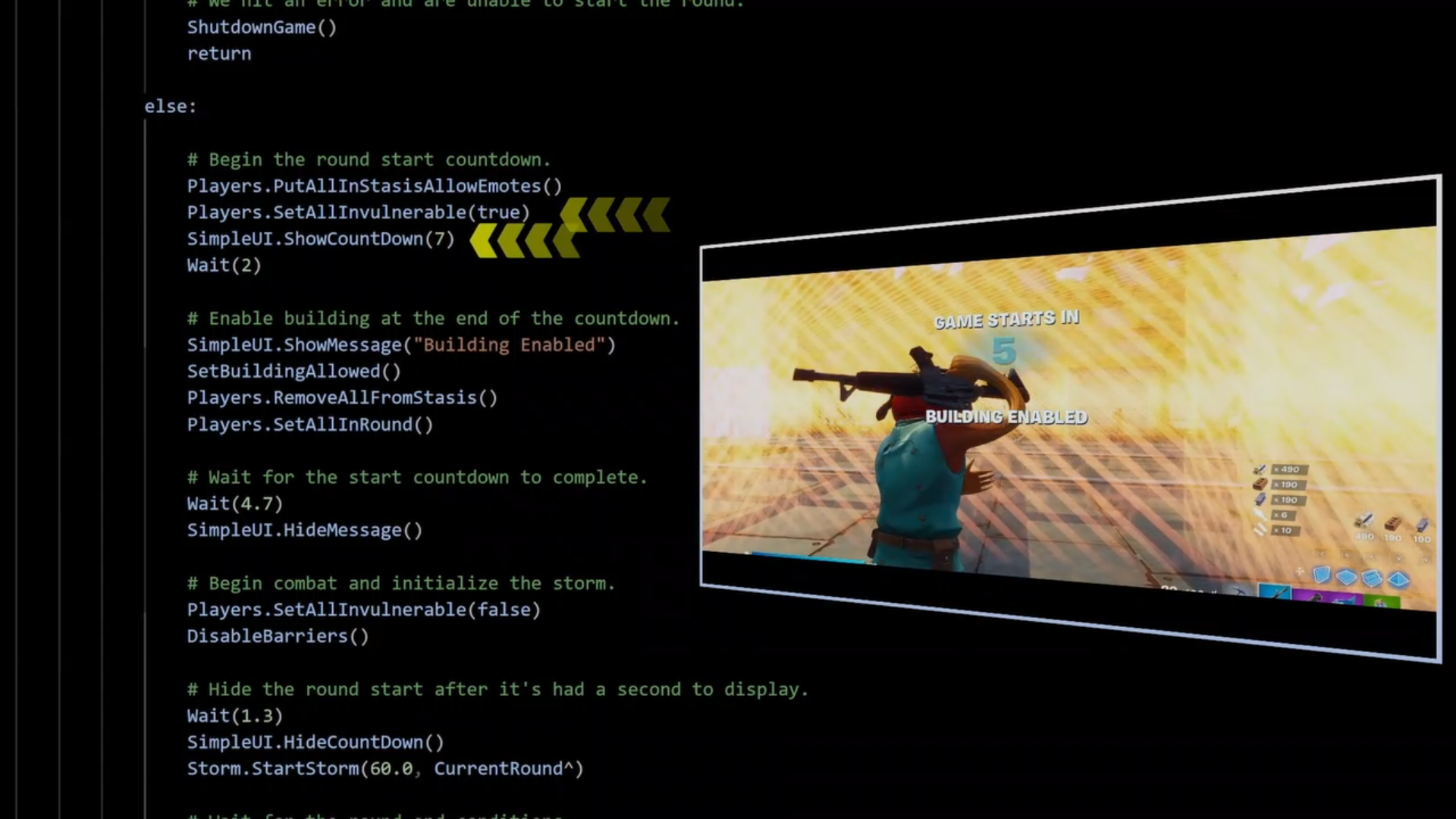 As everything presented in the Unreal Engine 2020 Year Review is in the early stages of development, we can expect nothing major that was shown to arrive in-game until late 2021. Carlos Cuello (Lead Programmer) explained towards the end of the presentation that their aim is to release a simplified version of the new creative tools at some point in summer of 2021, so it's possible we could have access to some of these limited tools by the end of next year.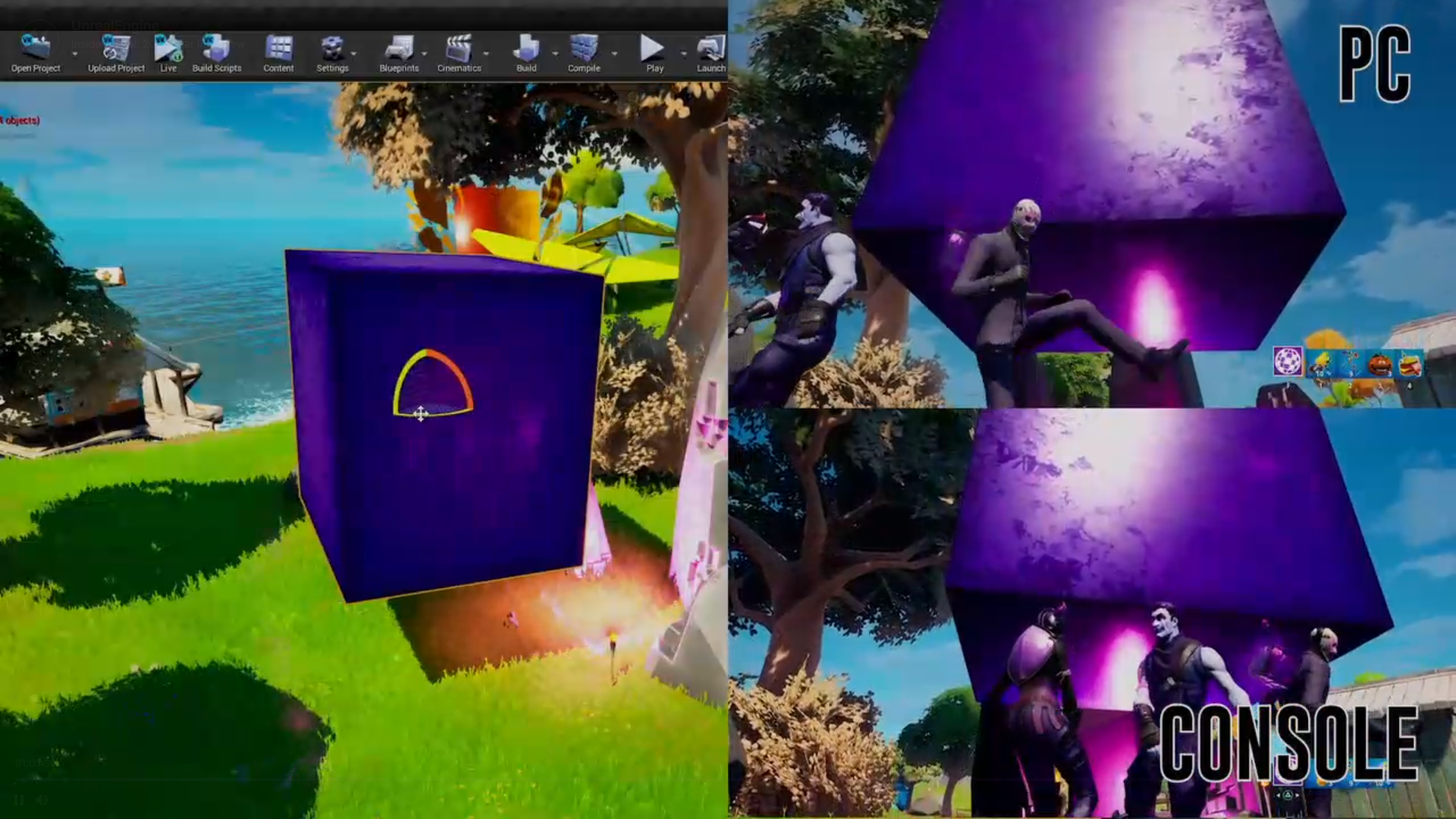 Additionally, Epic Games' CEO & Founder Tim Sweeney explained that the team plan to bring a form of these controls to as many of Fortnite's supported platforms as possible, with the most advanced tools being available to PC users and limited versions to consoles.
Stay tuned on our Twitter and Instagram for additional updates as we follow the progress of Creative Mode.