Fortnite 14 Days of Summer - Bounce a giant beach ball in different matches location guide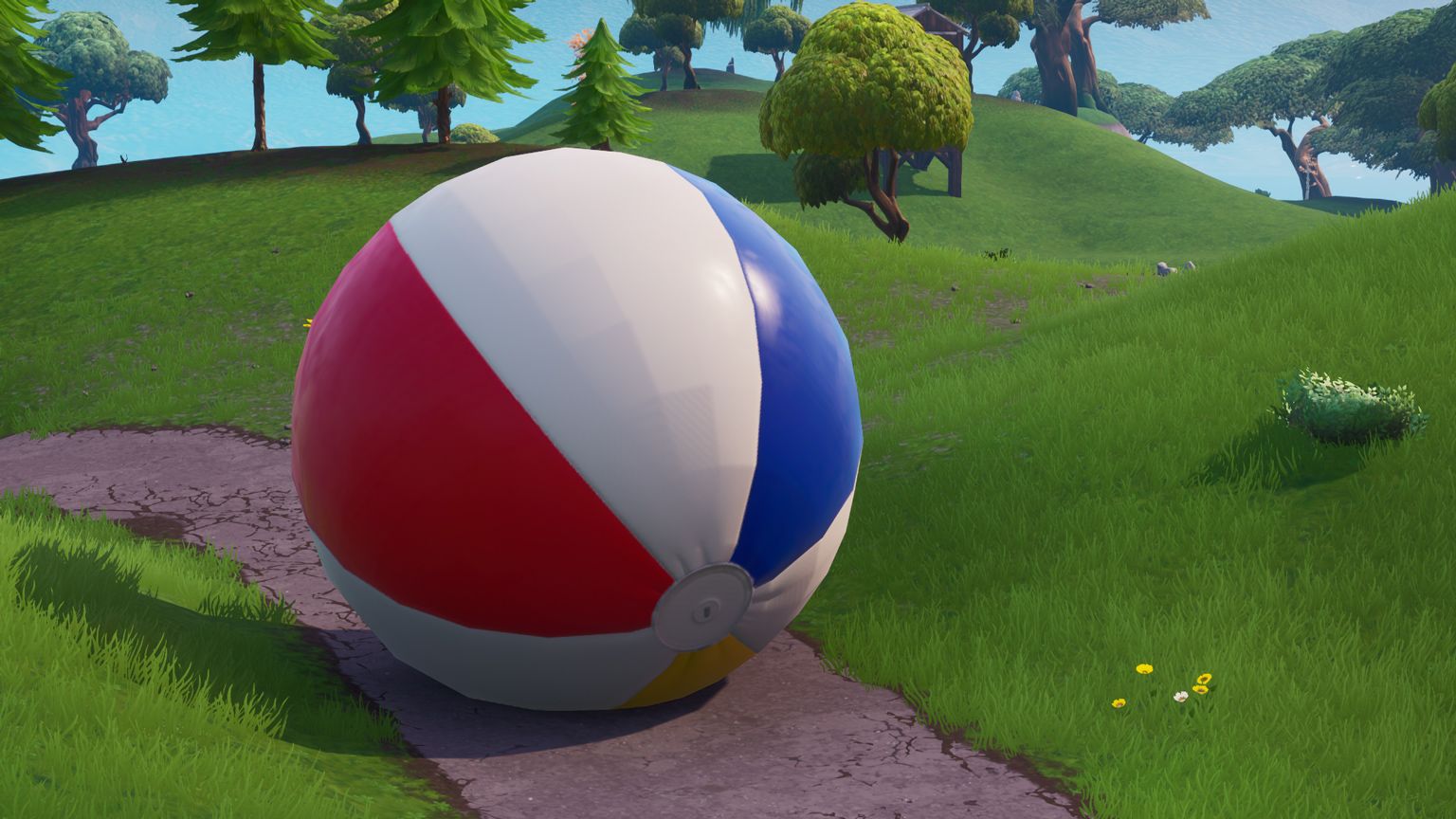 It's the second day of Fortnite's 14 Days of Summer event and today's challenge requires you to bounce a beach ball in 5 different matches.
To complete the challenge, you'll have to play a total of 5 matches, making sure to bounce a giant beach ball in each of them. There's 3 across the map, so just head to whichever is most convenient during your game, or closest to the Battle Bus path if you're joining and leaving quickly.
Here's a map of the giant beach ball locations:
In case they aren't painfully obvious when you get to the location, here's the giant beach ball you should be interacting with for the challenge: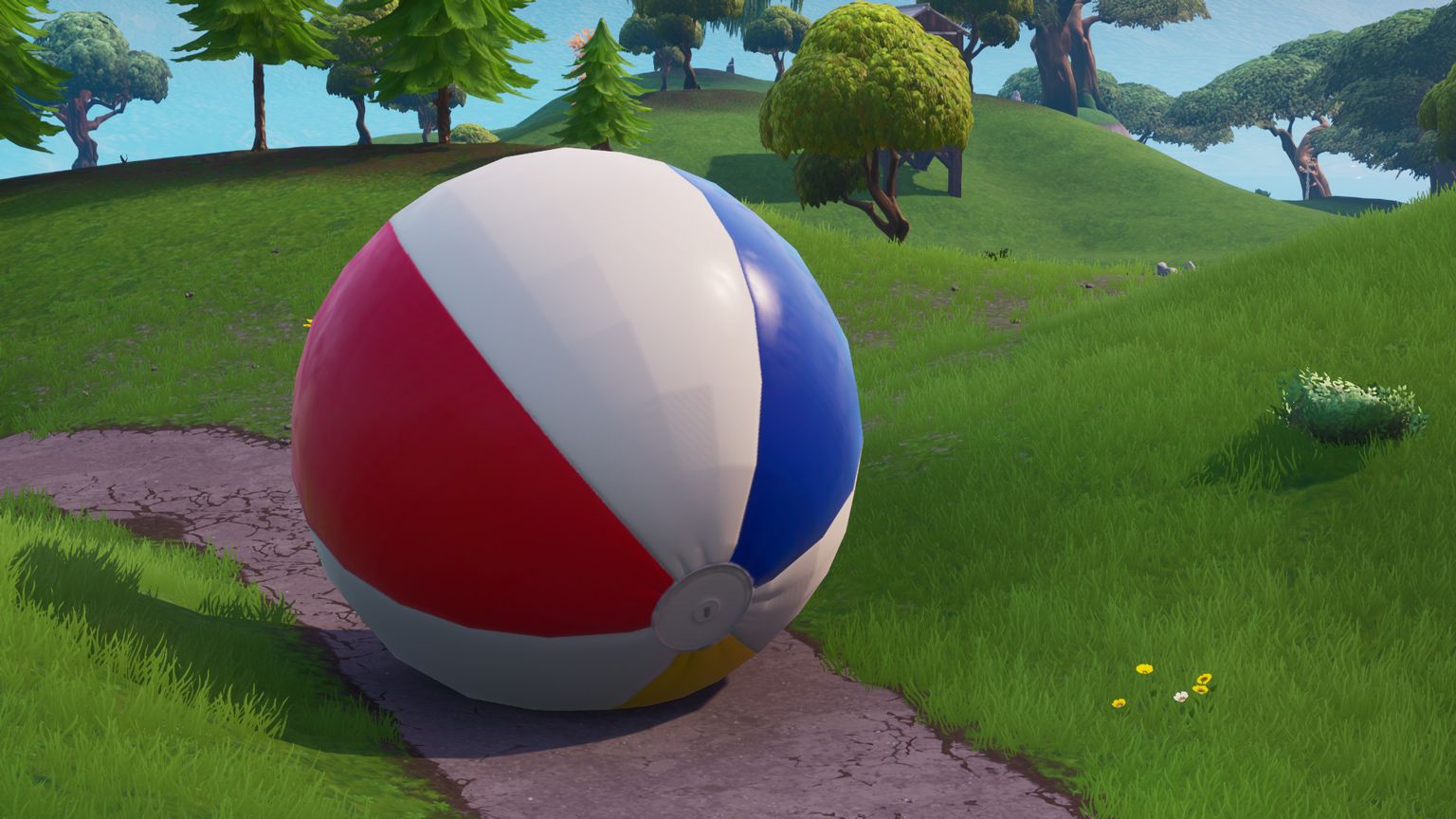 Completing today's challenge will reward you with the uncommon  'Soak It Up' loading screen, as seen below: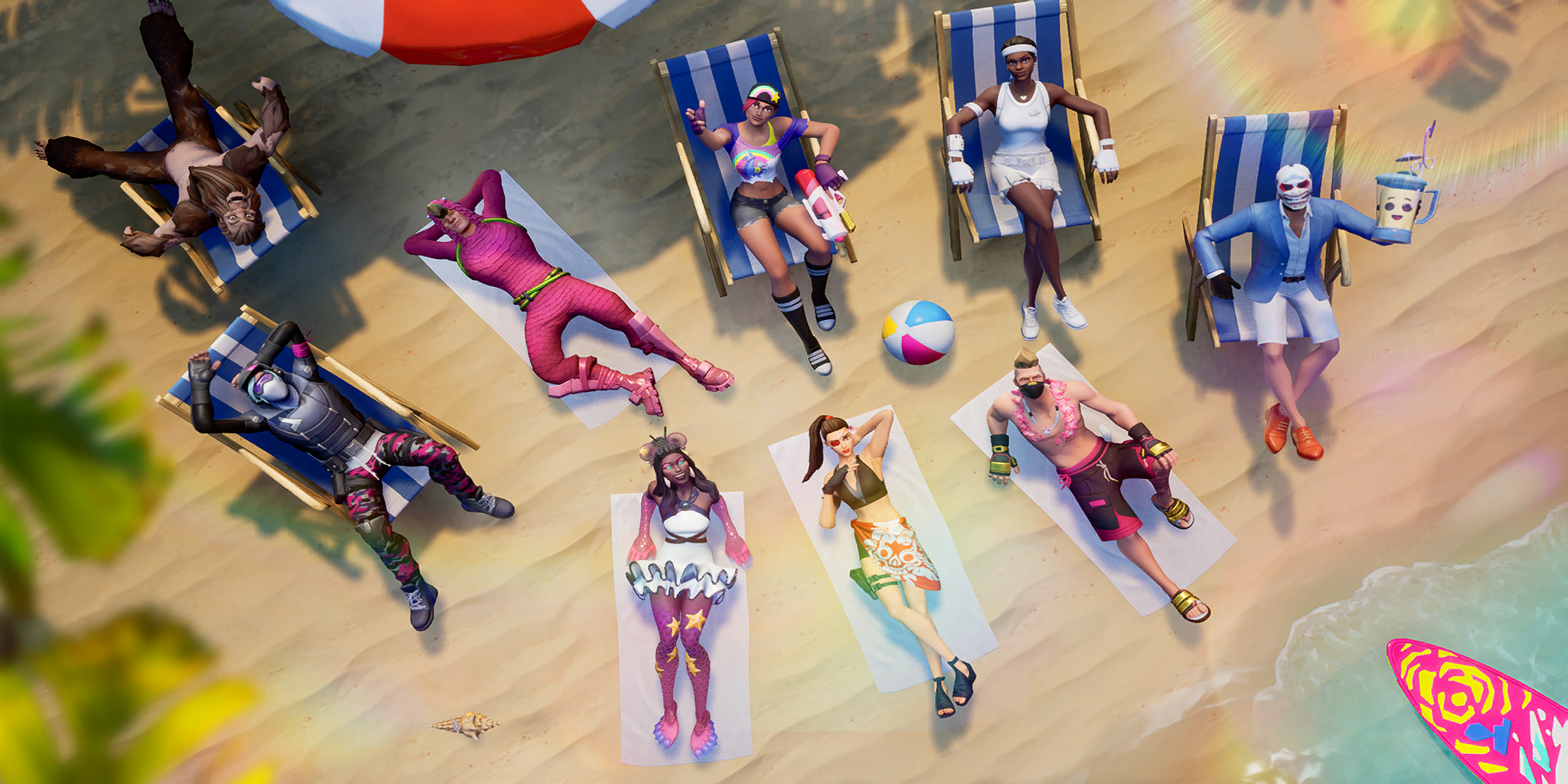 We'll be releasing a guide for the challenges each day of this event if they're necessary, so stay tuned. Don't forget to follow us on Twitter to stay updated!