Fortnite Announces new Event: The Rift Tour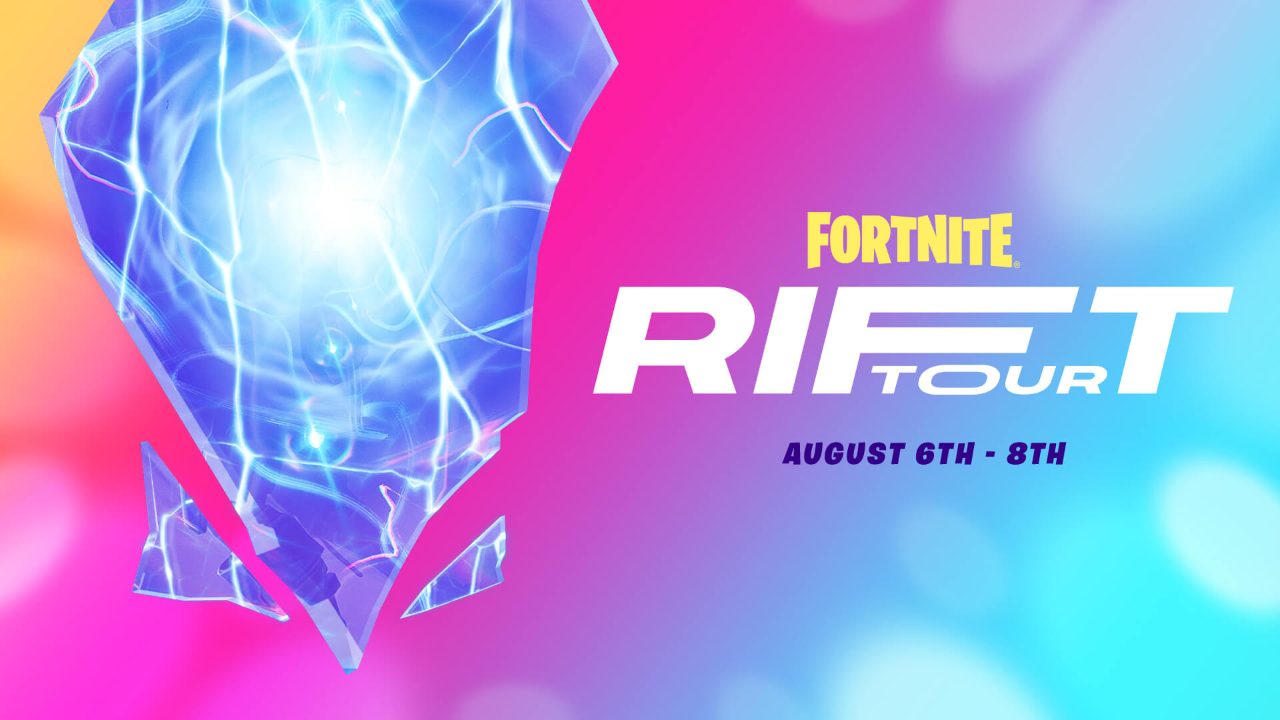 The Fortnite 'Rift Tour' Event has officially been announced by Epic Games.
The event, which has been described as "a musical journey into magical new realities where Fortnite and a record-breaking superstar collide", is set to take place from August 6th - 8th and is rumoured to feature American singer Ariana Grande.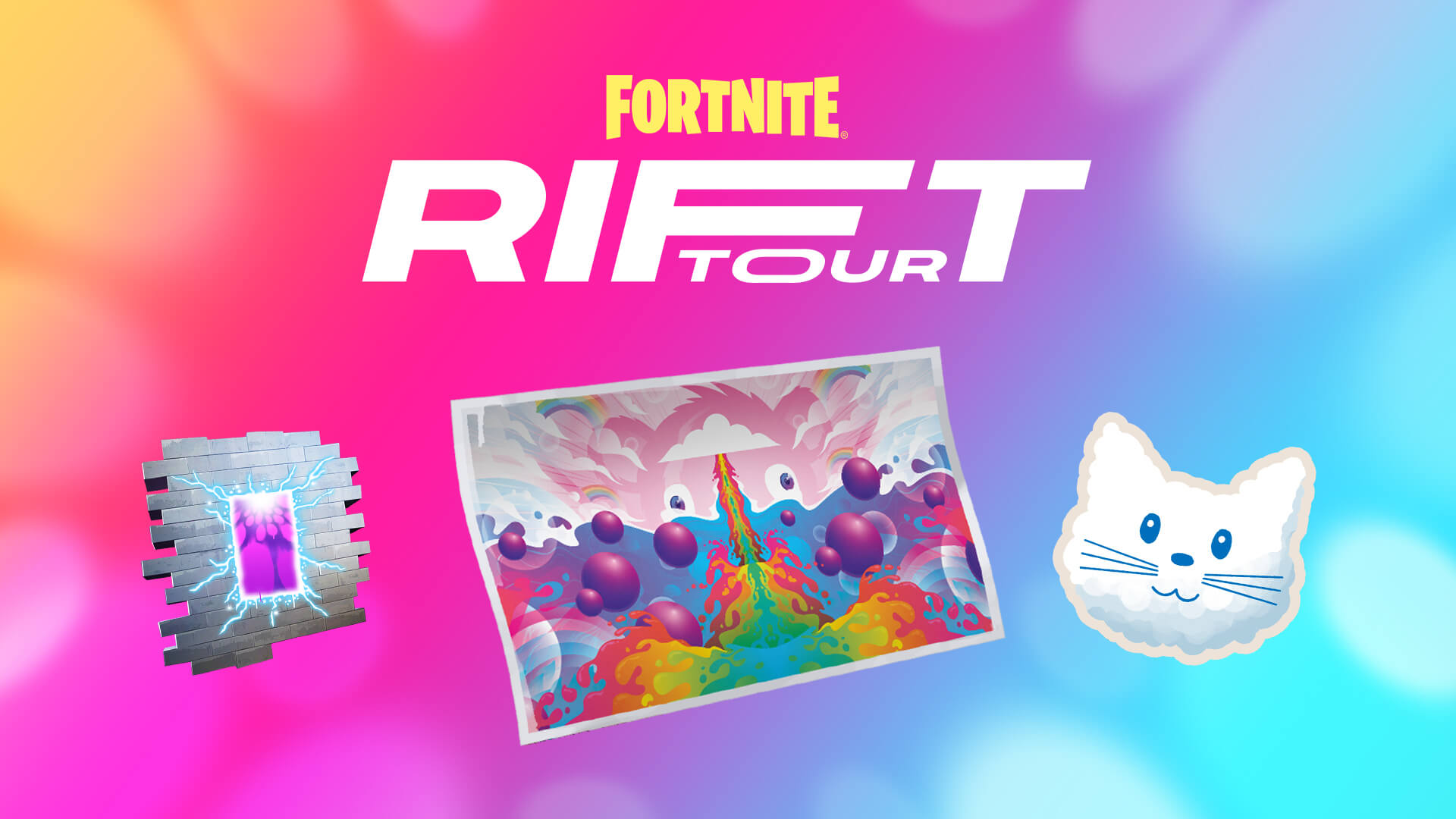 Starting today, players will be able to unlock new cosmetics themed around the Rift Tour by completing special Rift Tour Quests in-game. The first selection of rewards are available to unlock from July 29th to August 8th, which is when the Rift Tour event is expected to end.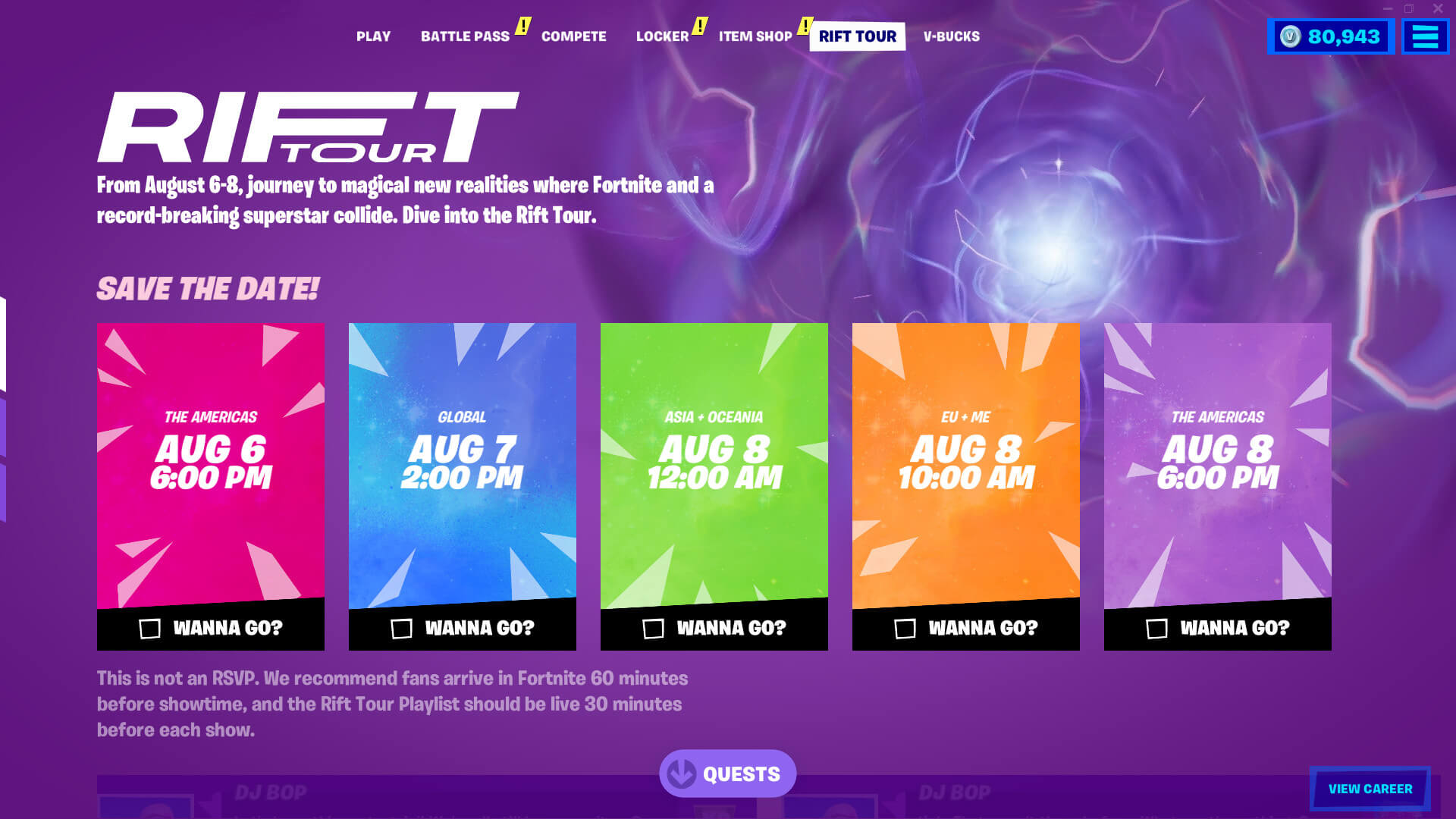 The Rift Tour experience will be available to view through five different showtimes across three days. Players can navigate to the new Rift Tour tab, which was activated in-game earlier today, to select which showing they will be attending. A showtime isn't required to be selected to watch the show, however, it does let your Epic friends know when you will be watching.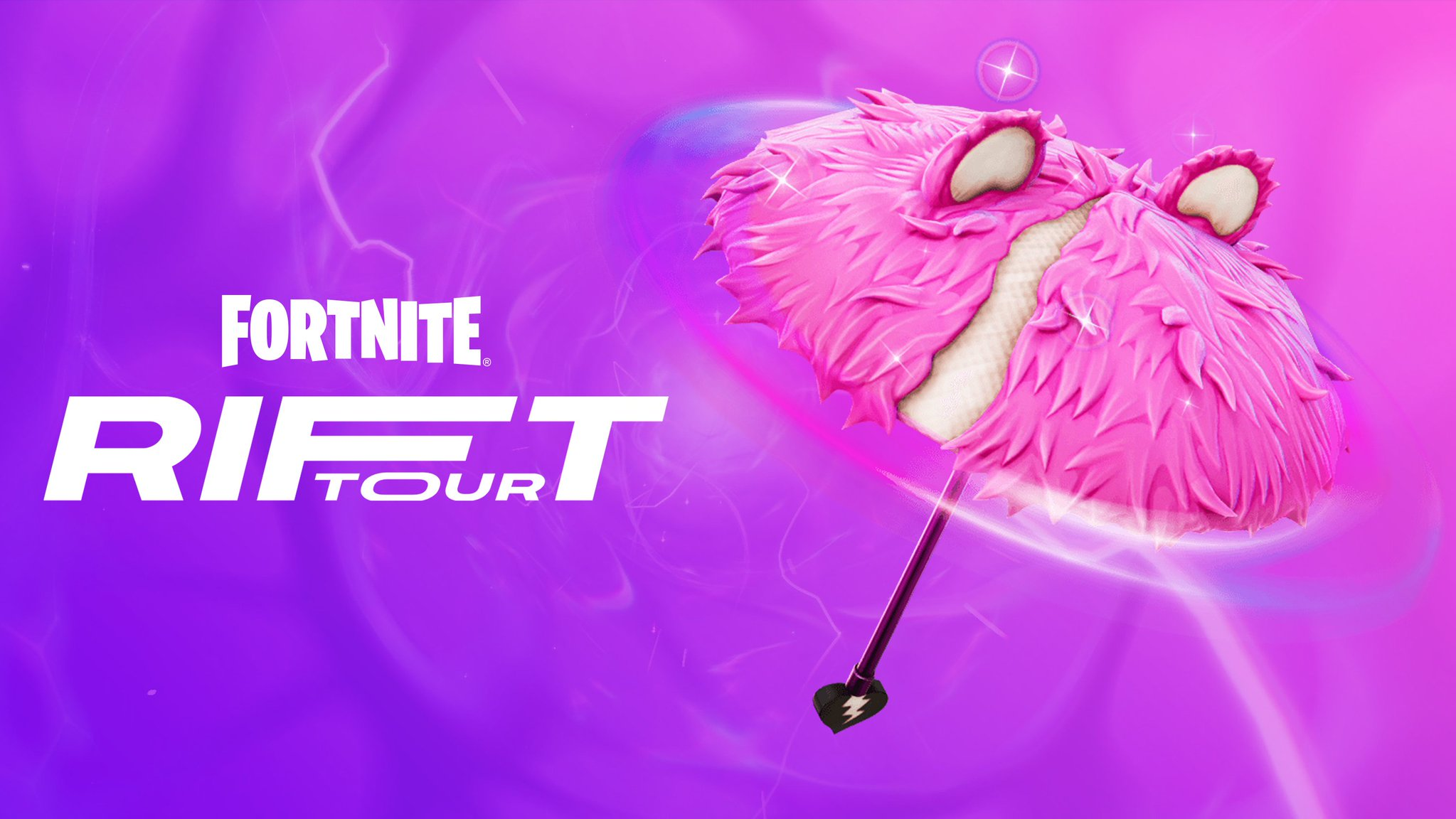 Fortnite have stated in the Rift Tour blog that more information surrounding the upcoming musical event will be shared on August 2nd, 2021. Be ready!