Fortnite Chapter 2: Season 1 - Trick Shot Mission (Week 6 Challenges)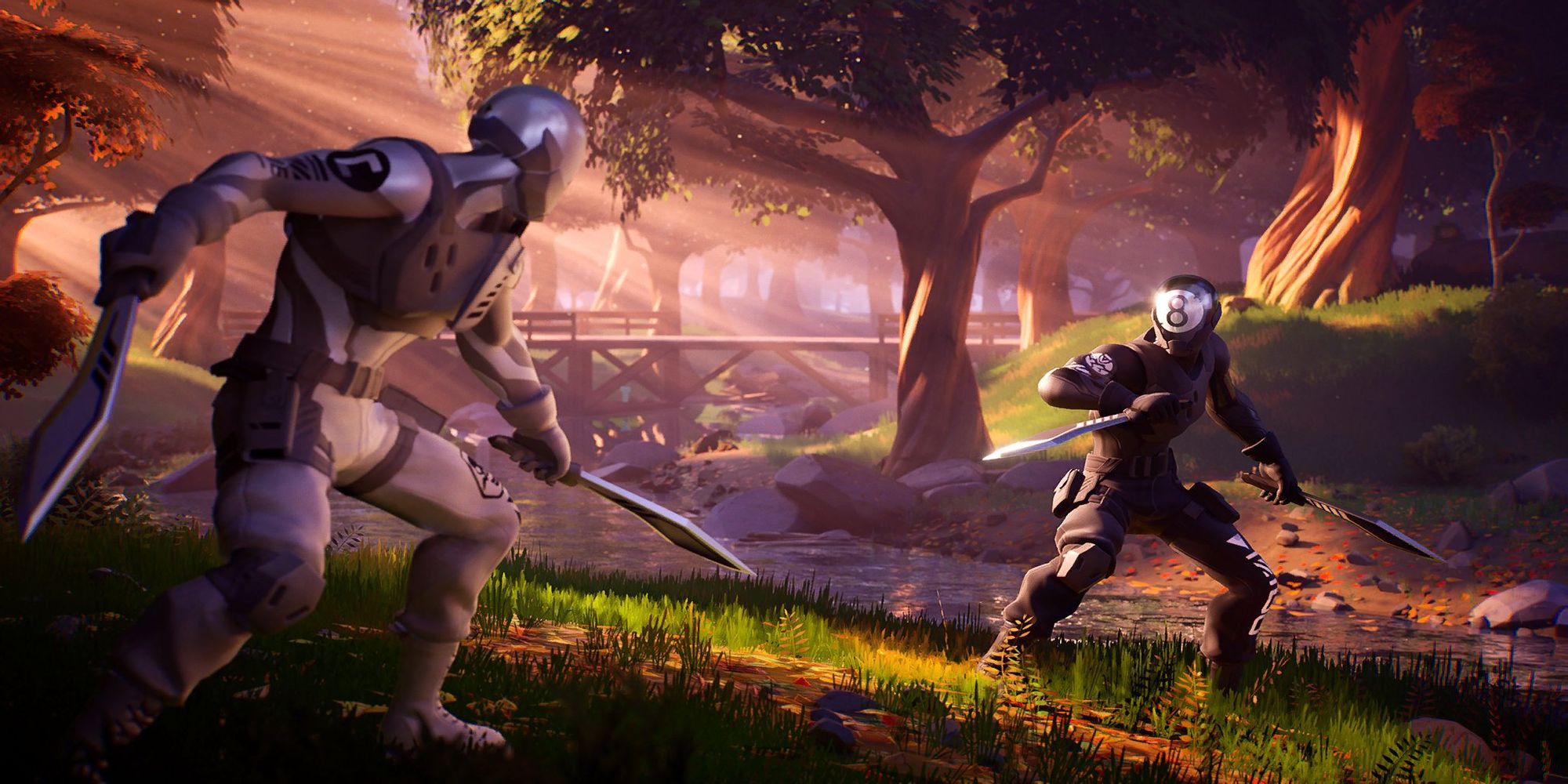 The Trick Shot Mission - also referred to as Week 6 Challenges - is now available for players to complete. Scroll down on this post to check out the mission's cheat sheet, as well as a hub for all of the other missions available to complete in Chapter 2: Season 1.
Here's a list of the challenges contained in the mission, each rewarding a total of 52,000 XP alongside a new Loading Screen for completing at least 8 of the 11 challenges.
Challenges
Eliminations while at 50 Health or less (2)
Consume Foraged apples at The Orchard (3)
Eliminations at Weeping Woods or a Landmark (3)
Dance at the Pipeman, the Hayman, and the Timber Tent
Gain Health with a Small Fry, a Flopper and a Slurp Fish
Eliminations with Pistols (3)
Visit Named Locations in a single match (3)
Damage with Shotguns (500)
Save yourself from fall damage by landing in a Hideout
Heal yourself within 10 seconds after taking damage from an opponent
Search the hidden "T" found in the Trick Shot Loading Screen
Loading Screen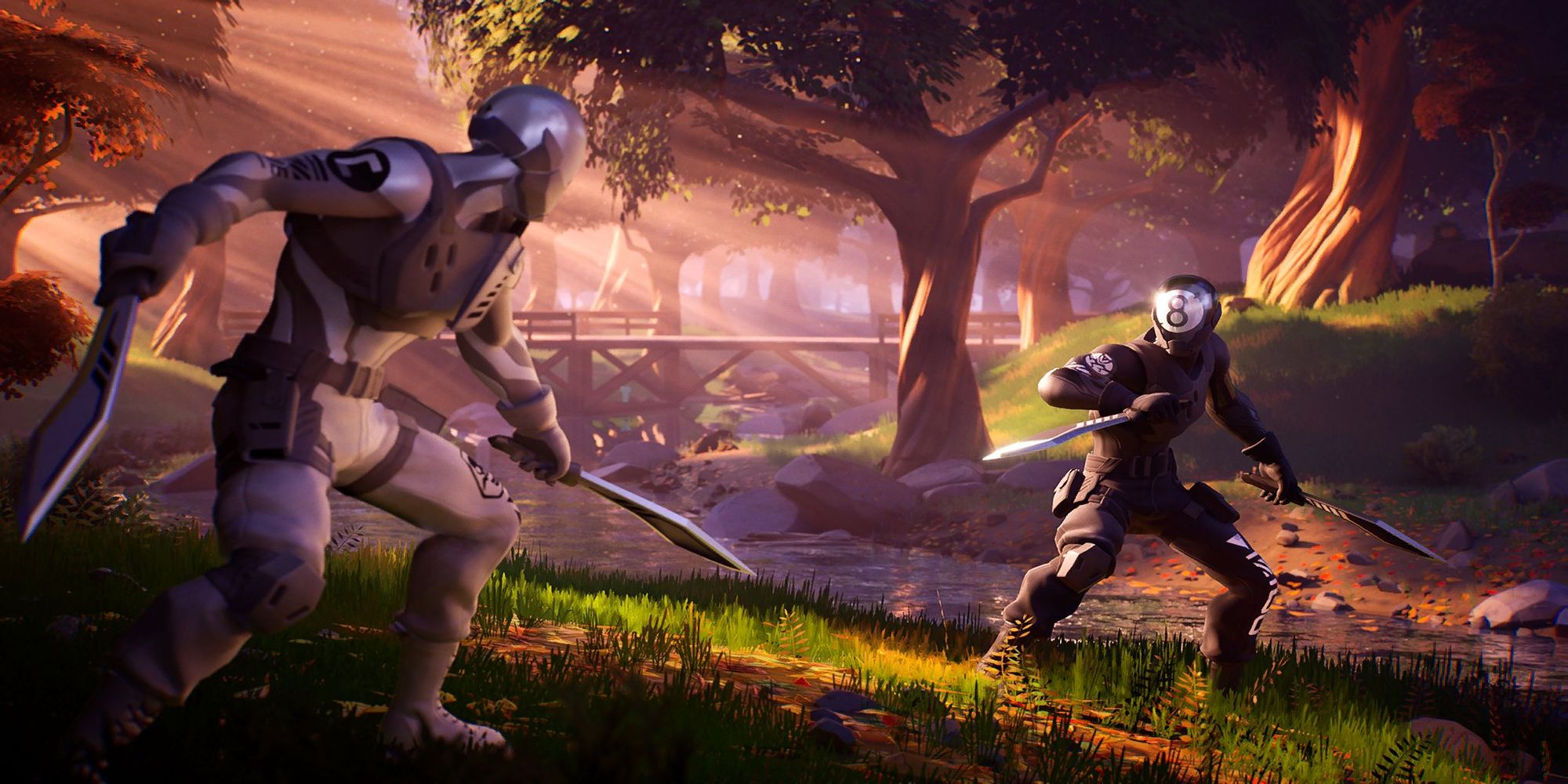 ---
Struggling with the Trick Shot Mission? If so, squatingdog has created a cheat sheet to make completing this mission just a little easier.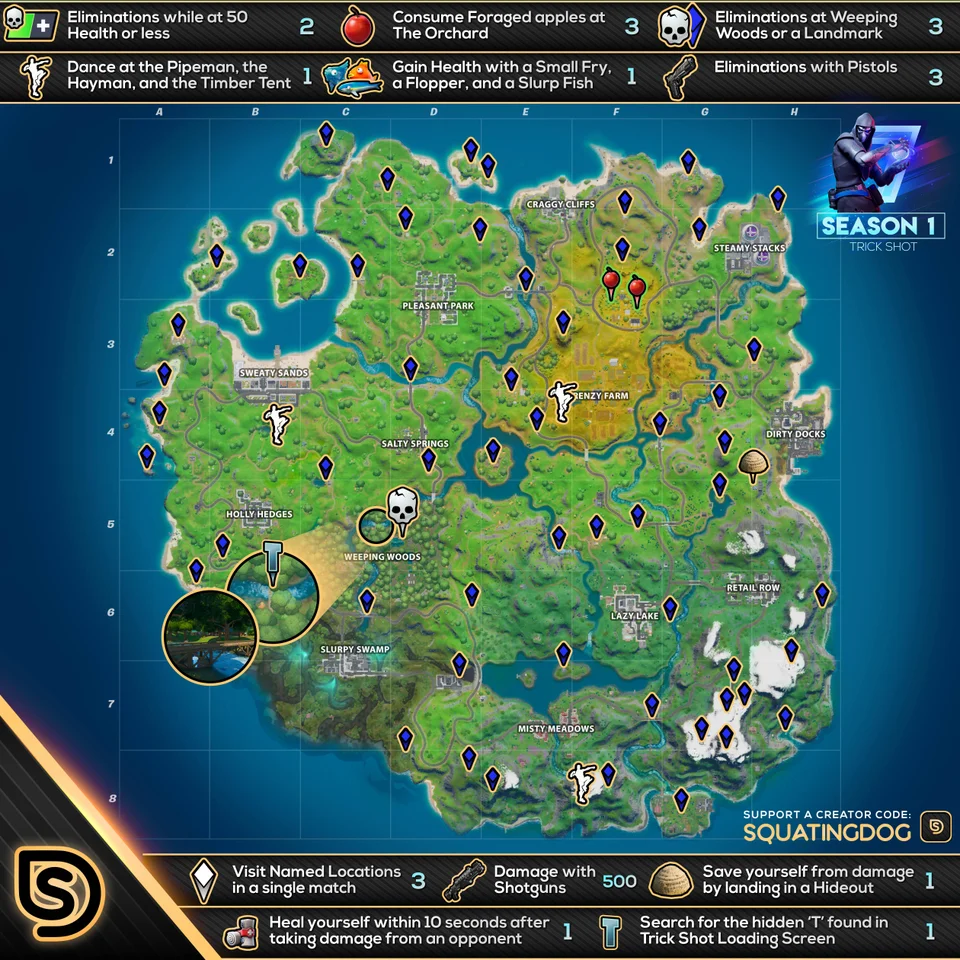 ---
Check out the other Missions available in Chapter 2: Season 1...