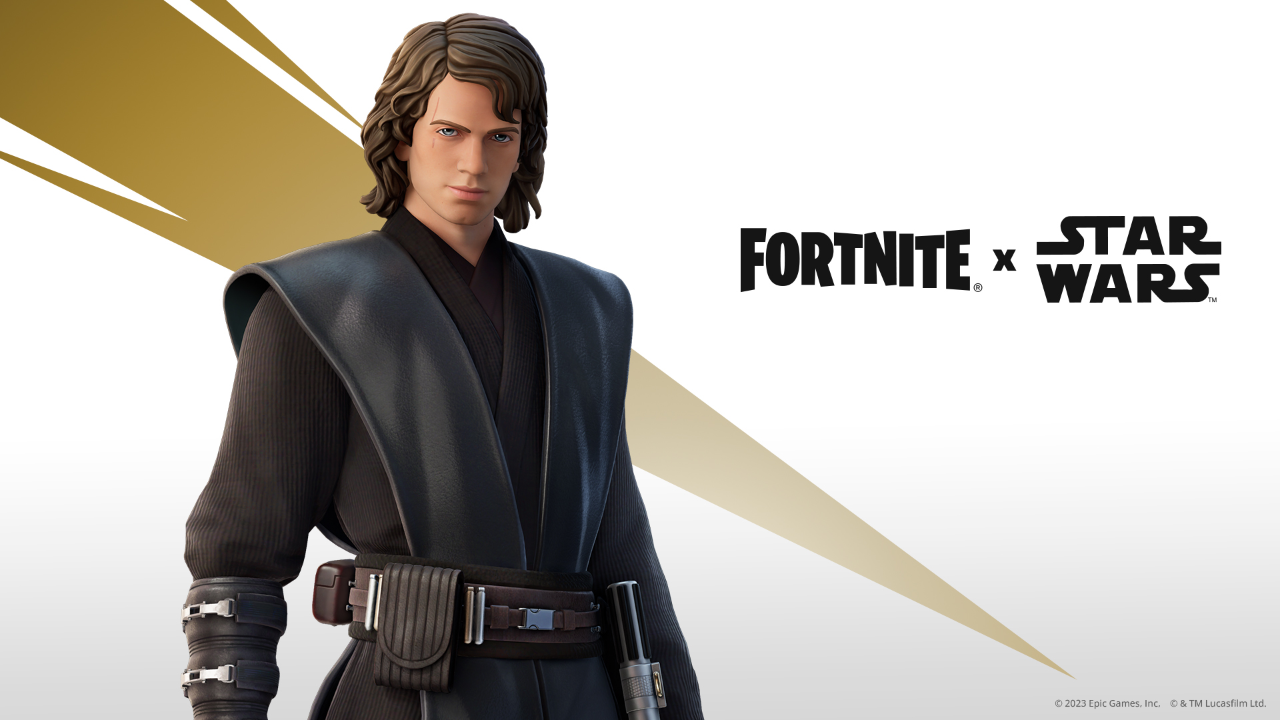 Fortnite has released the second part of the Star Wars 'Find the Force' Quests, giving players the chance to earn another Sith Holocron. Once part 3 becomes available next week, players will be rewarded with the Sith Infiltrator Glider for collecting all 3 Holocrons.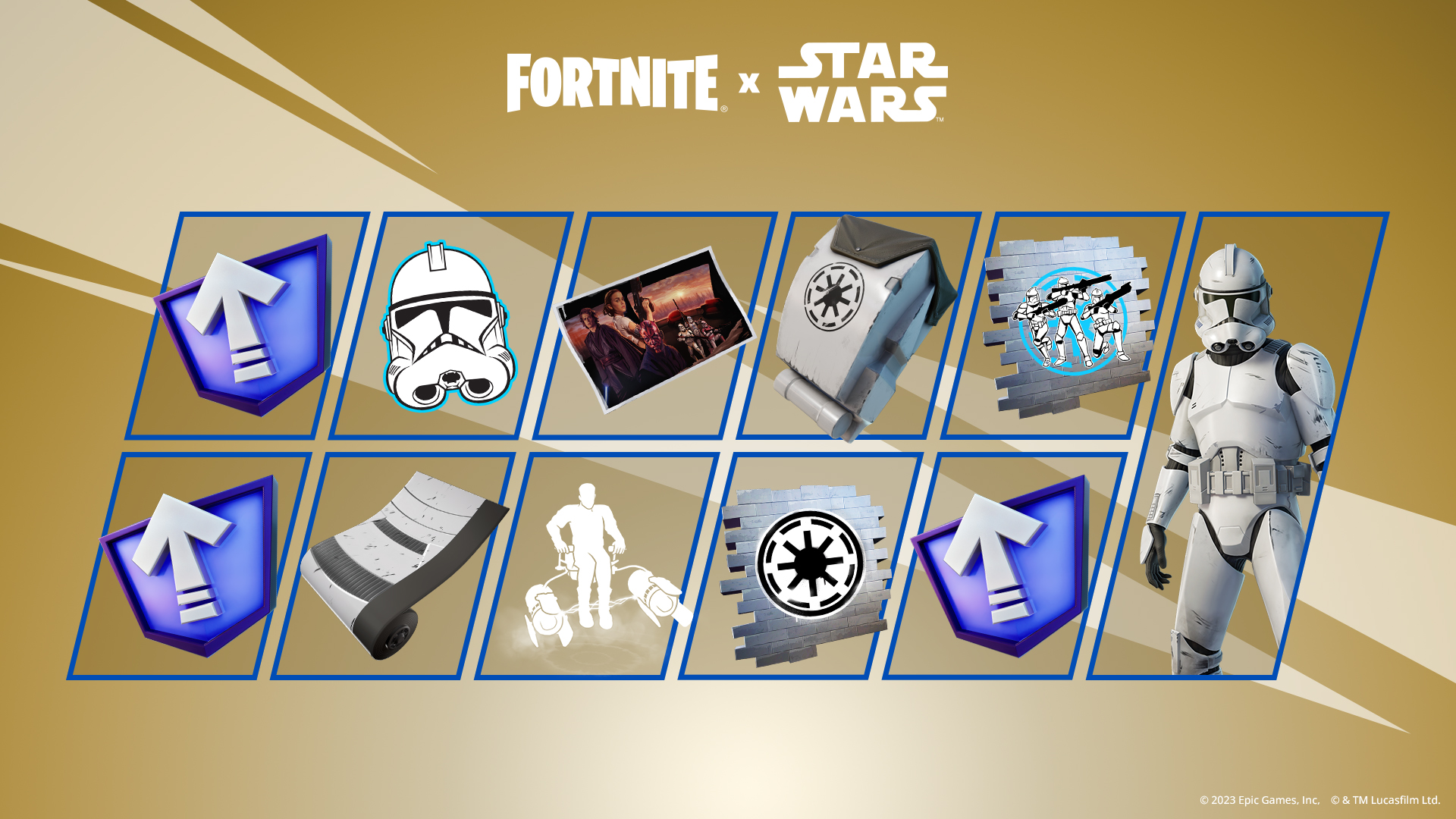 Begun The Clone Wars Have Quests
Visit Clone Trooper checkpoints (3)
Obtain a DC-15 Blaster in different matches (3)
Force Jump onto or off a Grind Rail (1)
Travel distance on Grind Rails (200)
Complete or evade Bounties (2)
Get air time in a vehicle (30)
Drive distance on a motorcycle (327)
Use a Force ability against a vehicle (1)
Knock down a Timber Pine with a Force Ability or Lightsaber (1)
Visit different named locations (9)
Damage enemy players with a DC-15 Blaster or assault rifle (500) [3 parts]
Use Force abilities against opponents (5) [3 parts]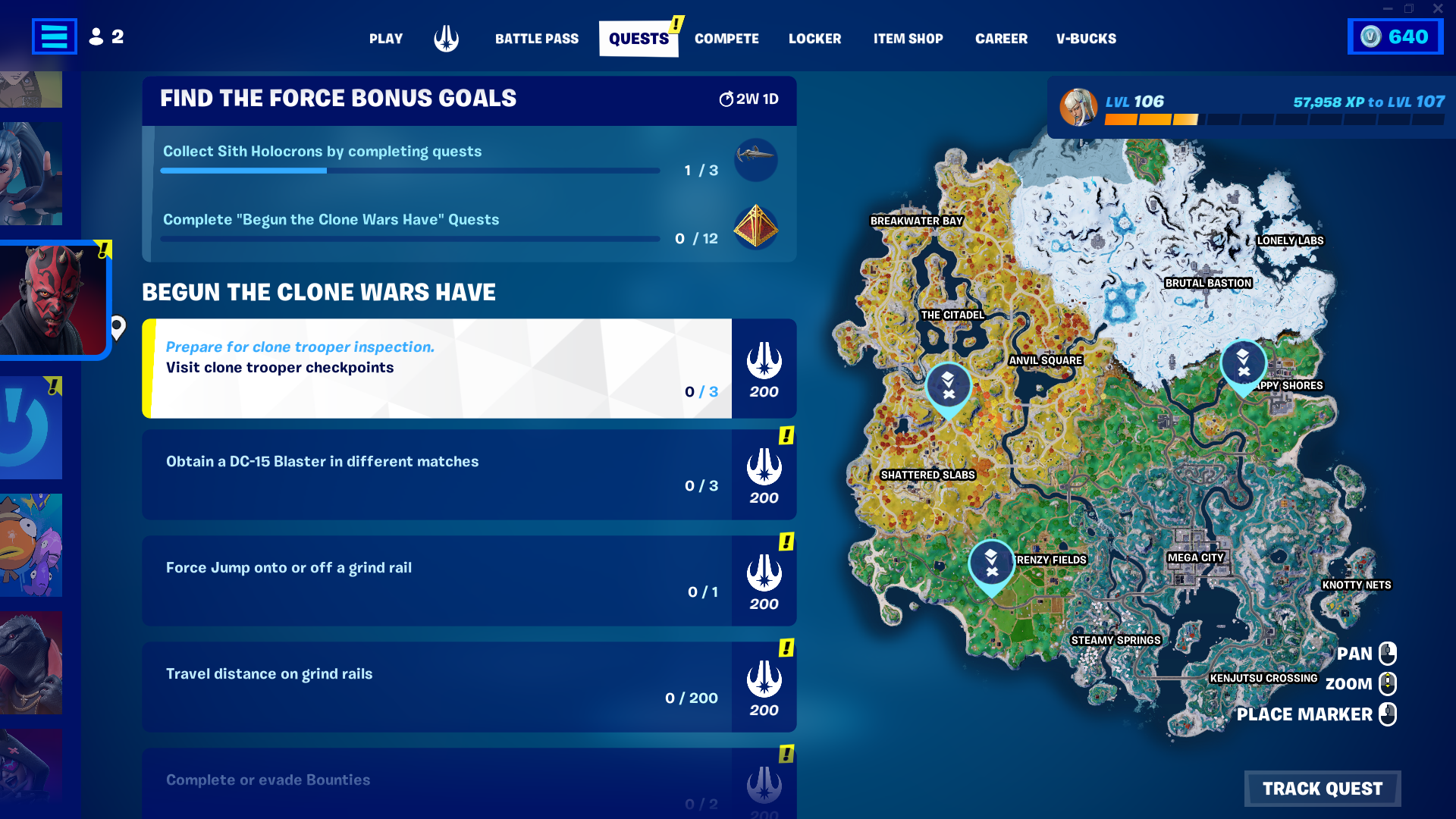 All Find the Force Quests will remain available until May 23, 2023.
---
In other news, Fortnite has been added to the Olympic Esports Series 2023. Click here to read more.
Follow us on Twitter (@FortniteBR) and Instagram (@FortniteBR) to keep up with the latest Fortnite news, leaks and more.