Fortnite Refer A Friend returns, free Redcap Outfit available now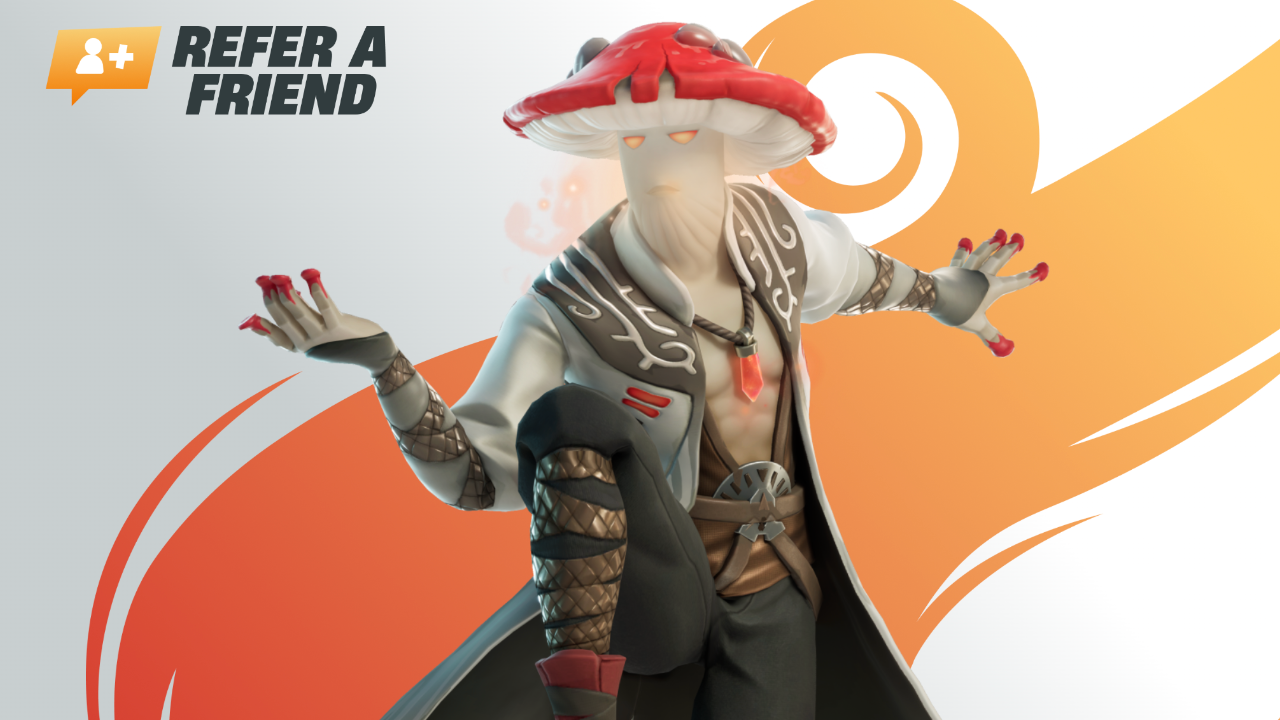 Fortnite has launched this year's version of the Refer a Friend event with more free cosmetics to be earned. The 2023 event features the Redcap Outfit, along with a matching Pickaxe, Back Bling, Wrap and Spray.

A total of five new cosmetics can be unlocked through the Refer A Friend event by completing challenges with a friend who hasn't played Fortnite for more than 2 hours in the last 30 days. To get started, head to referafriend.fortnite.com to register.
Refer A Friend Challenges & Rewards
Create a connection
Unlocks the Redcap's Revenge Spray
Play 1 match of Fortnite with your selected friend
Unlocks the Wild Redcaps Wrap
Place top 10 in Fortnite 6 times with your selected friend
Unlocks the Portable Portobello Back Bling
Eliminate 45 opponents in Fortnite with your selected friend
Unlocks the Shiitake Slasher Pickaxe
Gain 50 Account Levels with your selected friend
Unlocks the Redcap Outfit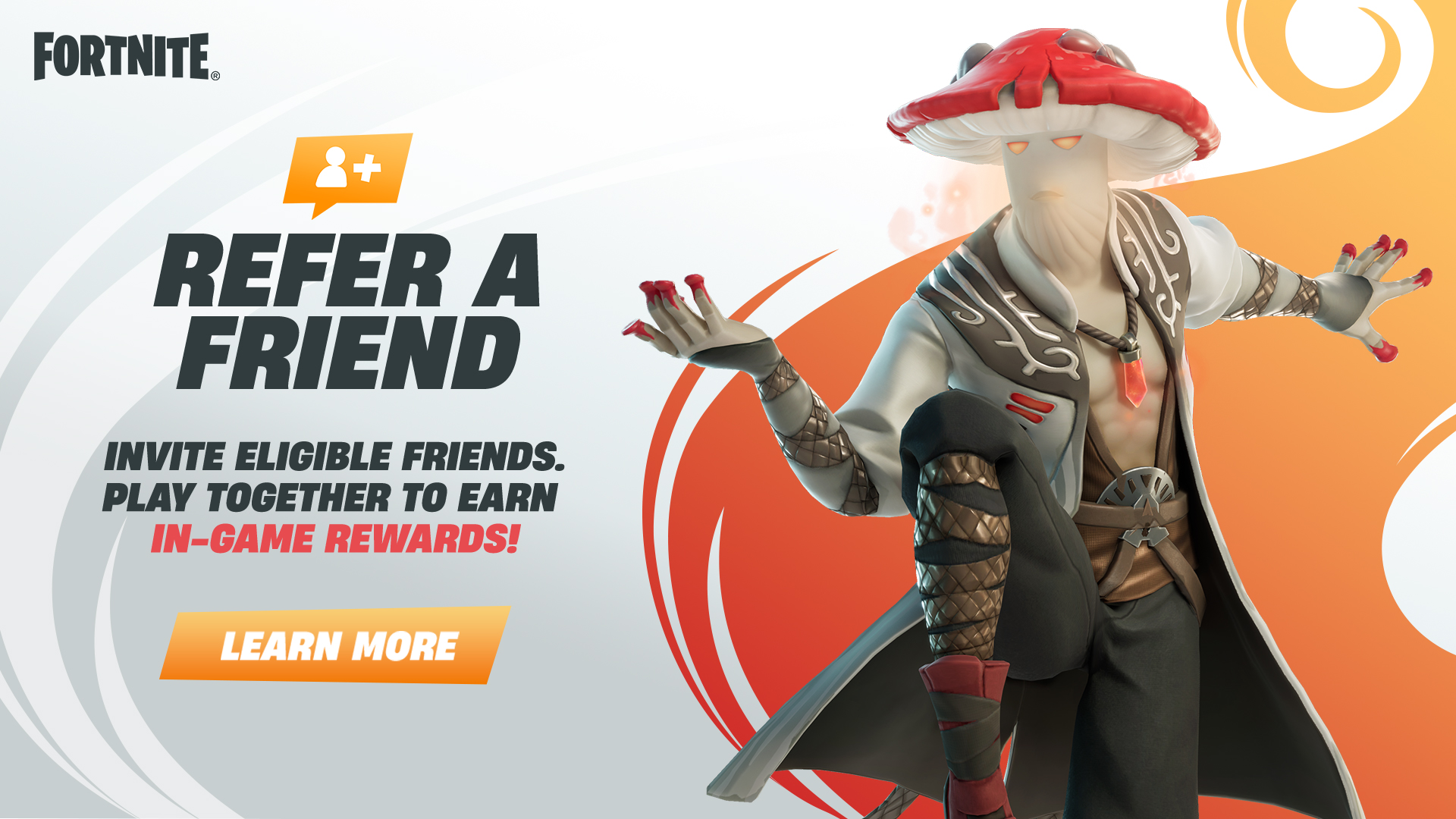 Players can login, register, and join the campaign from now until January 9, 2023. Registered players will be able to complete their tasks until the same date.
---
In other news, Funko has revealed a new wave of Fortnite Pop! figures. Click here to read more.
Follow us on 𝕏 (@FortniteBR) and Instagram (@FortniteBR) to keep up with the latest Fortnite news, leaks and more.