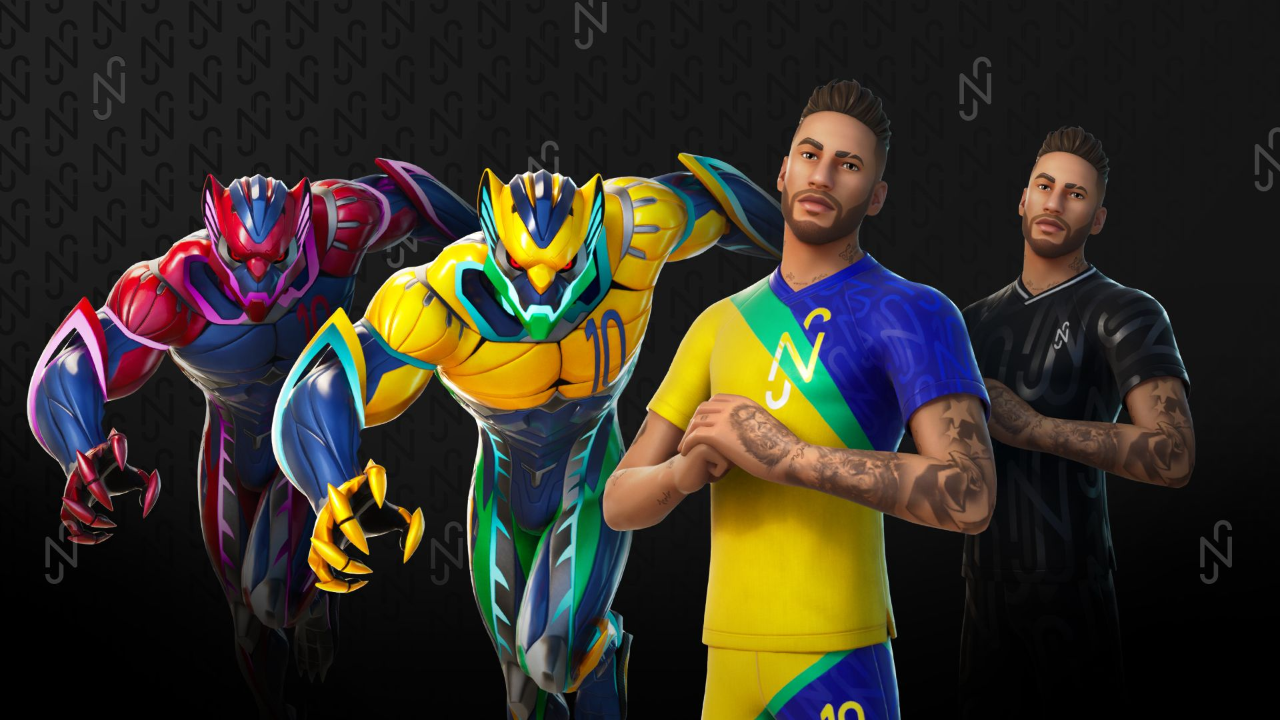 Fortnite has revealed the secret Battle Pass Outfit for Chapter 2 Season 6 - Neymar JR.
After days of teasers, Neymar JR has finally been revealed. We first heard about the collaboration through the Battle Pass Trailer video, however no images of the Outfit were released until today.

Starting in v16.30 on April 27, players who own the Season 6 Battle Pass can complete Quests allowing them to unlock the Outfit and more from the new 'High-Octane' Set.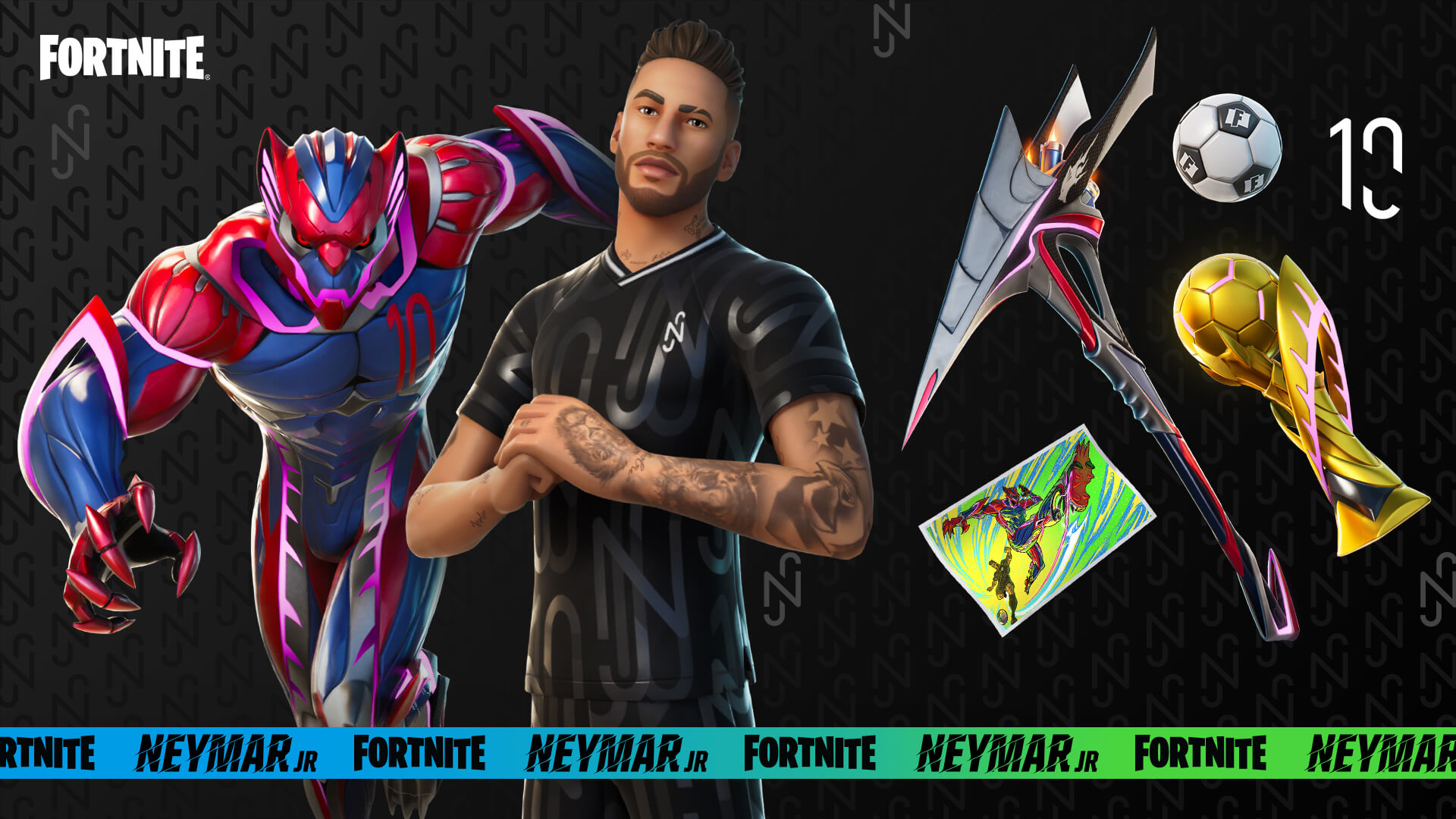 Neymar JR Quests & Rewards

Talk to an Island Soccer Player:
Soccer-loving Characters on the Island. Strike a conversation! Unlocks the Soccer Ball Emote Toy and a Neymar Jr Banner.
Complete 3 Quests from Island Soccer Players:
A good player always helps their teammates. Unlocks the Neymar Jr-themed Matador Loading Screen.
Complete 5 Quests from Island Soccer Players:
Become a true ace. Unlocks the Neymar Jr Outfit.
Drop kick the Soccer Ball toy 500 meters as Neymar JR:
Fortnite meters, that is. Unlocks the Joia Trophy Back Bling.
Score a goal with the Soccer Ball toy as Neymar JR:
You can do this one in your sleep. Unlocks the Jaguar Strike Pickaxe.
Eliminate 3 opponents as Neymar JR:
Complete this objective to free the primal self within. Unlocks the Shh built-in Emote.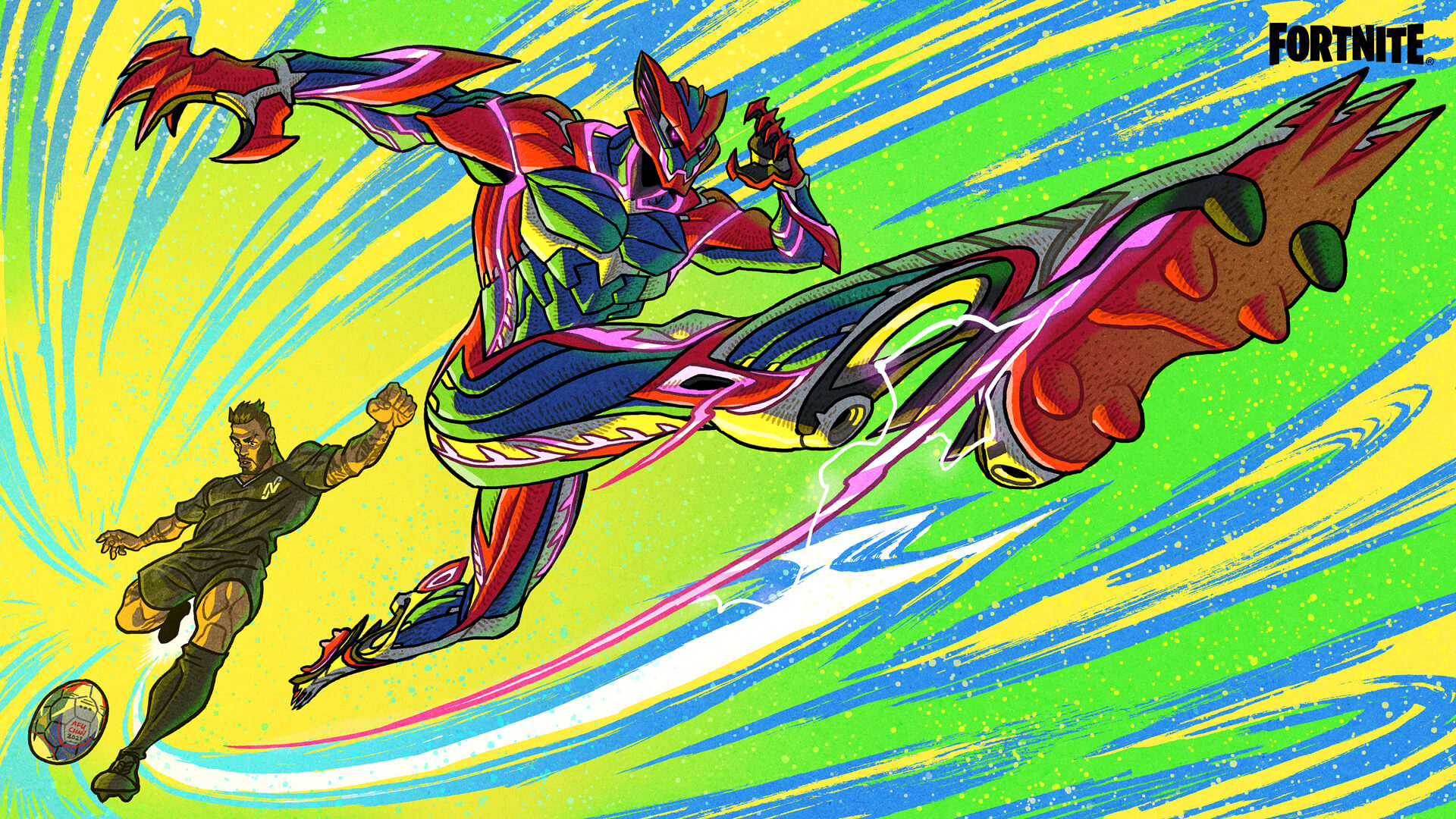 Neymar JR takes over Fortnite Creative
A Paris-themed Welcome Hub created by community creators Kryw and Iscariote will be live in Creative Mode from April 27. A new playlist mode called "Go Crazy Arena", created by Madmoods and Immature has also been revealed. The Go Crazy Arena showcases 8v8 combat with power-ups and infinite respawns enabled. Earn gold by eliminating players, then use this gold to unlock upgrades and special bonuses for you and your team. The first team to reach 200 eliminations wins the game.
The Neymar JR Cup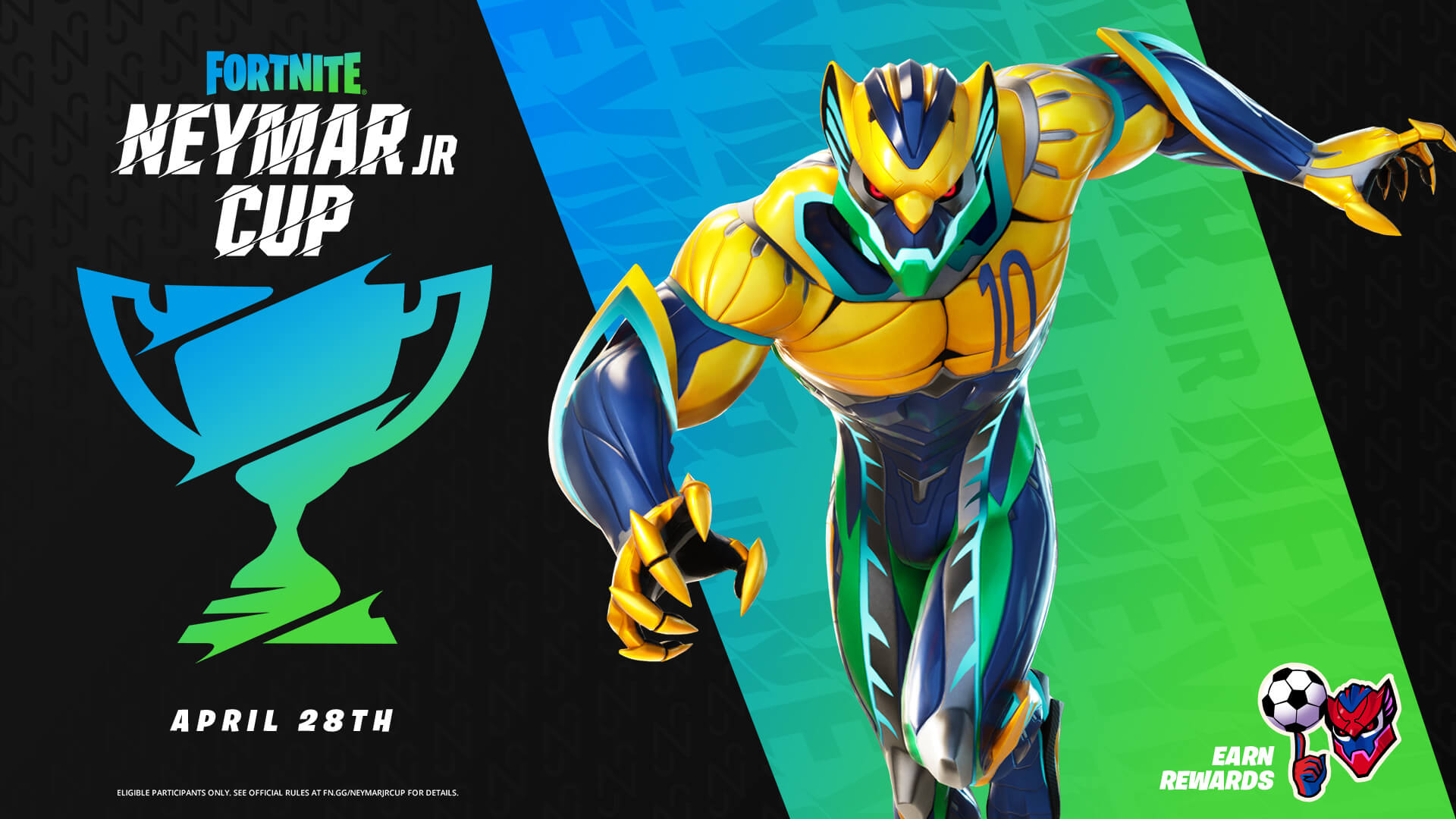 On April 28, all players will be able to compete in the Neymar JR Cup for a chance to win a custom-designed soccer boot, themed around the in-game Outfit's primal style. Players can also win the new Spinner Takes All Emoticon as part of the tournament.
You can read the official rules here.
Stay tuned on our Instagram and Twitter for additional updates and more news.