Fortnite Season 8 Ends May 8th, 2019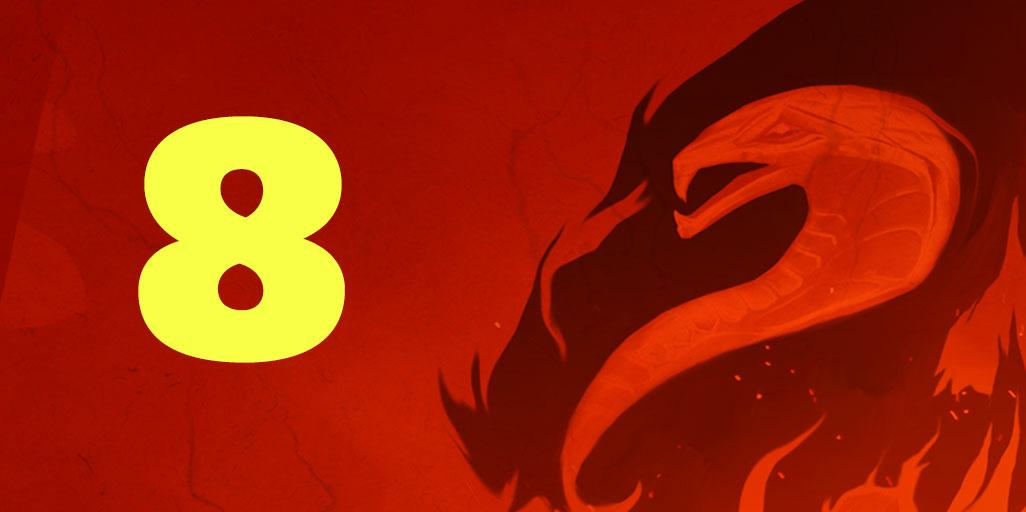 Through a PlayStation 4 Event page, Epic Games have leaked the end date for Fortnite Season 8!
In this photo from Poket#6555 on Discord, we see that the Season starts on Thursday, February 28th (which we know), and ends on May 8th, 2019! This means that it will last 70 days - so nothing too surprising.
The description and image for the event don't give us anything else new regarding the season, however.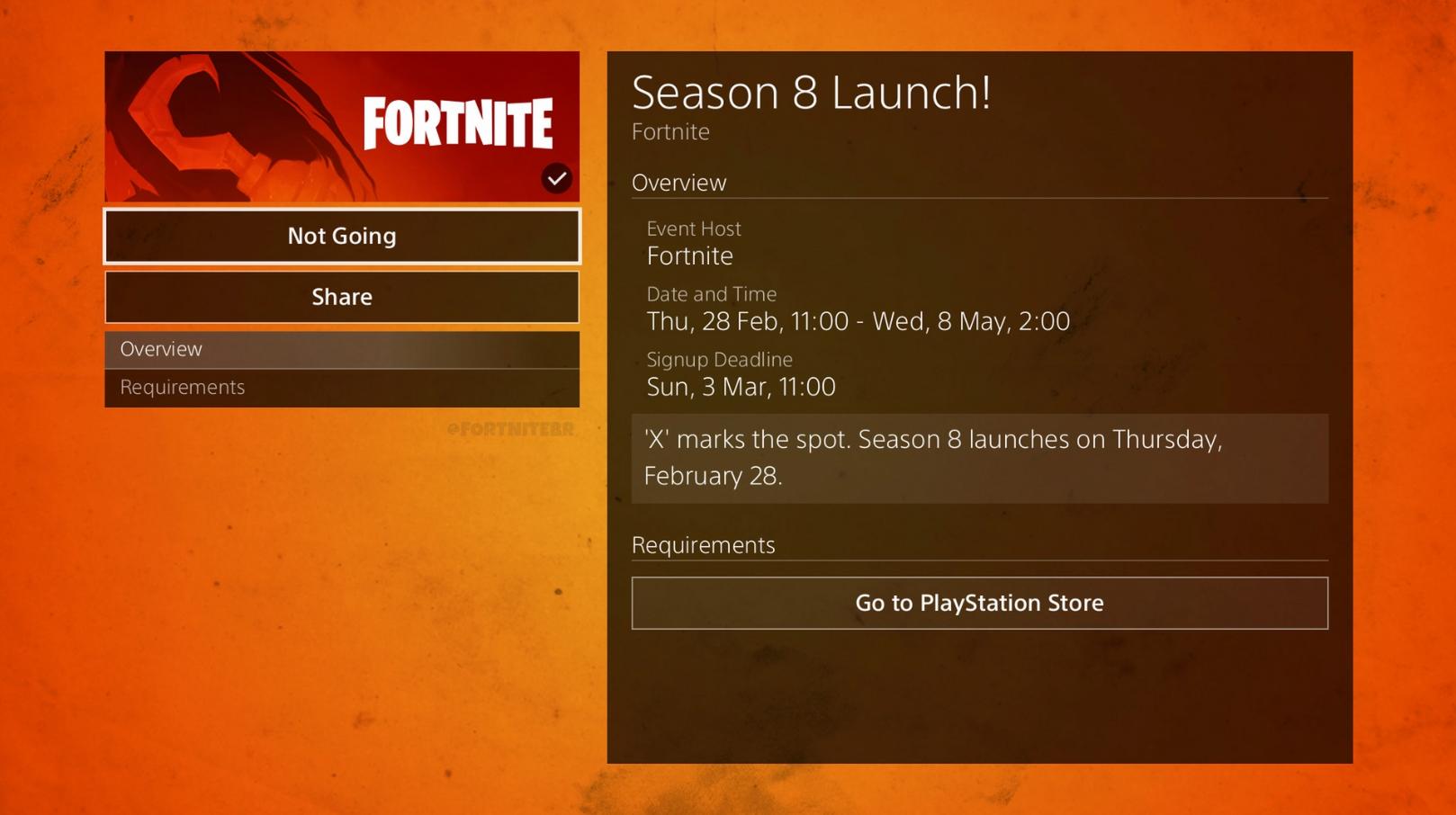 We'll keep you updated on anything else regarding Season 8, which launches in just three days!