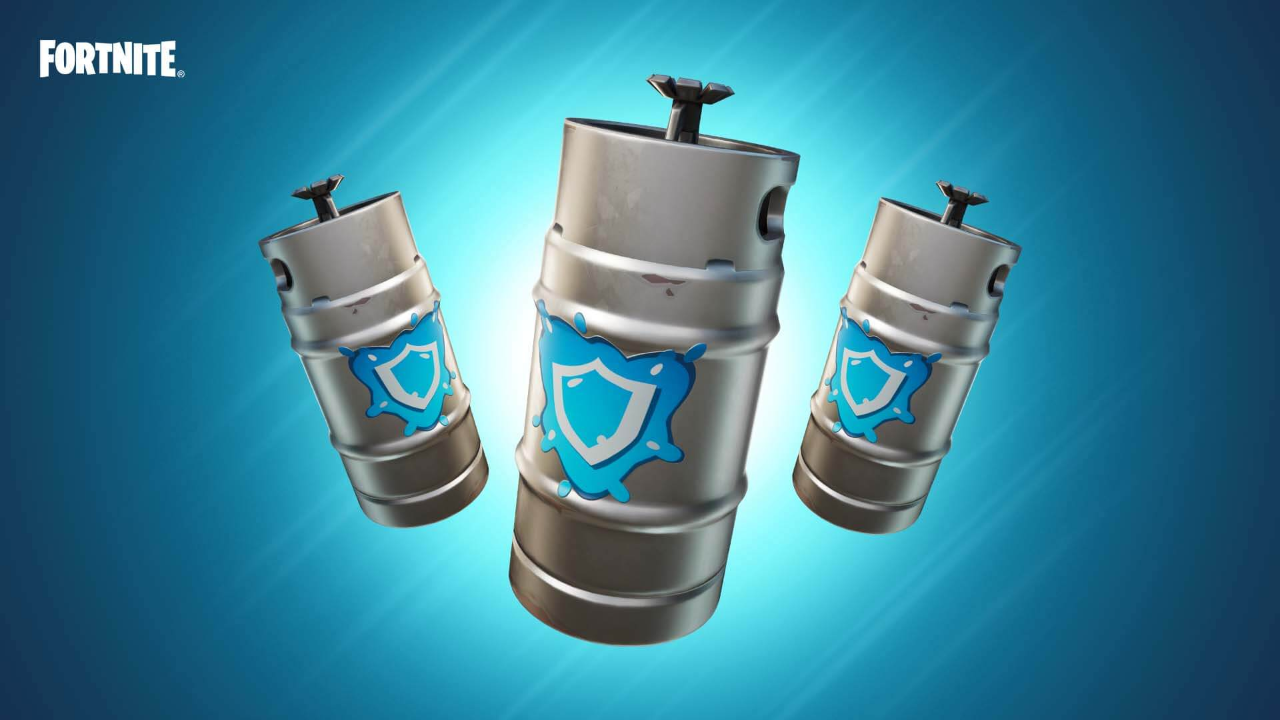 Fortnite has released the latest Hotfix for v19.01, introducing a new healing Item to Battle Royale.
The Shield Keg

The new Shield Keg Item can be used to restore the shields of a whole squad, including nearby enemies, from 0 to 100.
"Bring this keg to the party and your squad will always have a great time. Toss down the Shield Keg and enjoy a fountain of shield restoration!" The item can be found in Chests, as floor loot and in Supply Drops, with the Lt. John Llama and The Scientist NPCs also exchanging it for Gold Bars.
The IO Drill
Following the events of The End, The IO have now successfully drilled through to the surface of the Chapter 3 Island. They can currently be seen at the Logjam Lumberyard POI and are expected to be joined by more drills soon.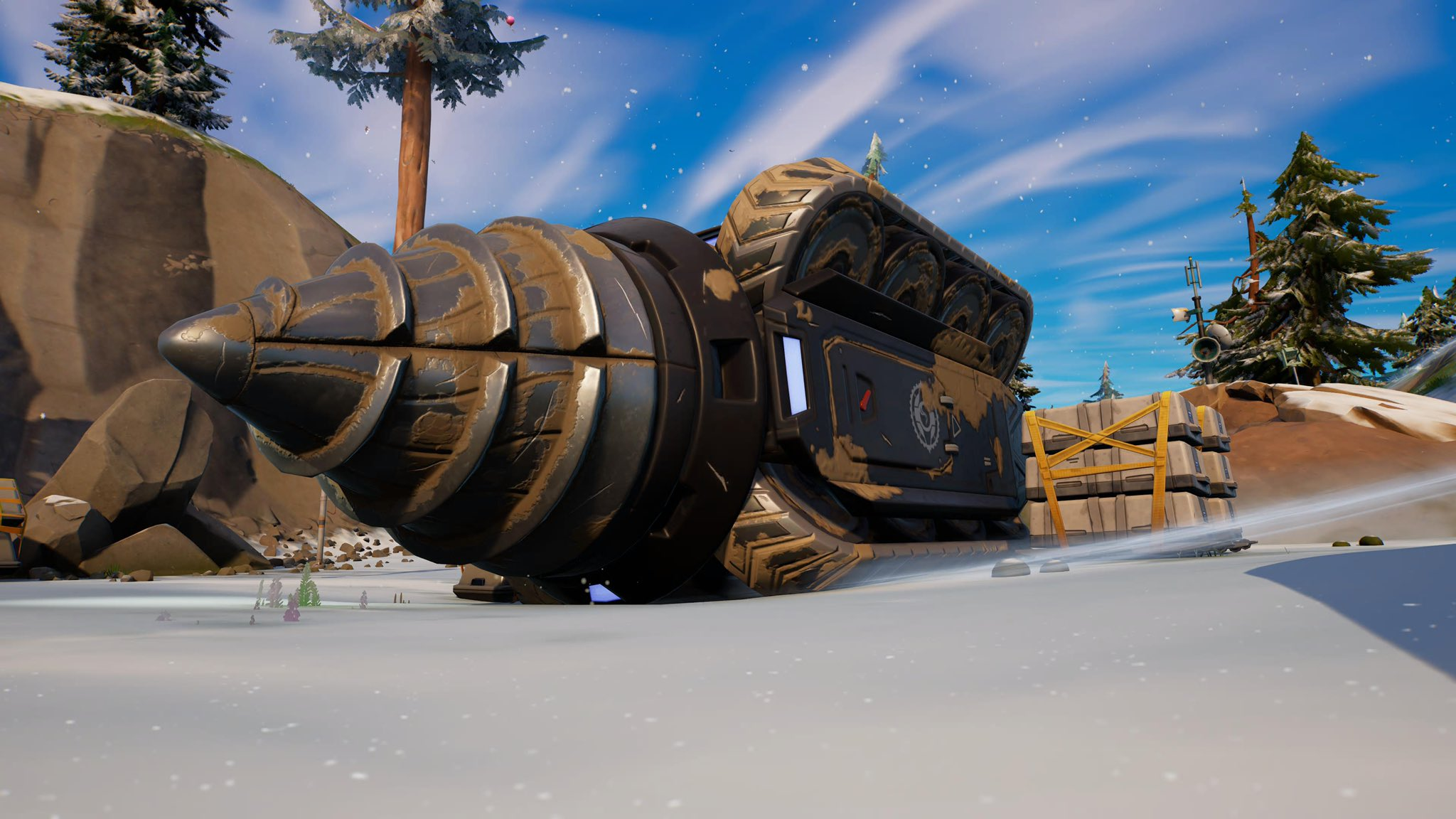 Winterfest Ending

With Winterfest set to end on January 6 at 9AM (ET), players are reminded to unwrap all 14 gift items in the Cabin in-game. The Winterfest Quests and rewards will also be unavailable once the event ends.
---
In other news, the Fortnite All Valley Cup takes place January 8. Click here to read.
Follow us on Twitter (@FortniteBR) to keep up with the latest Fortnite news, leaks and more.