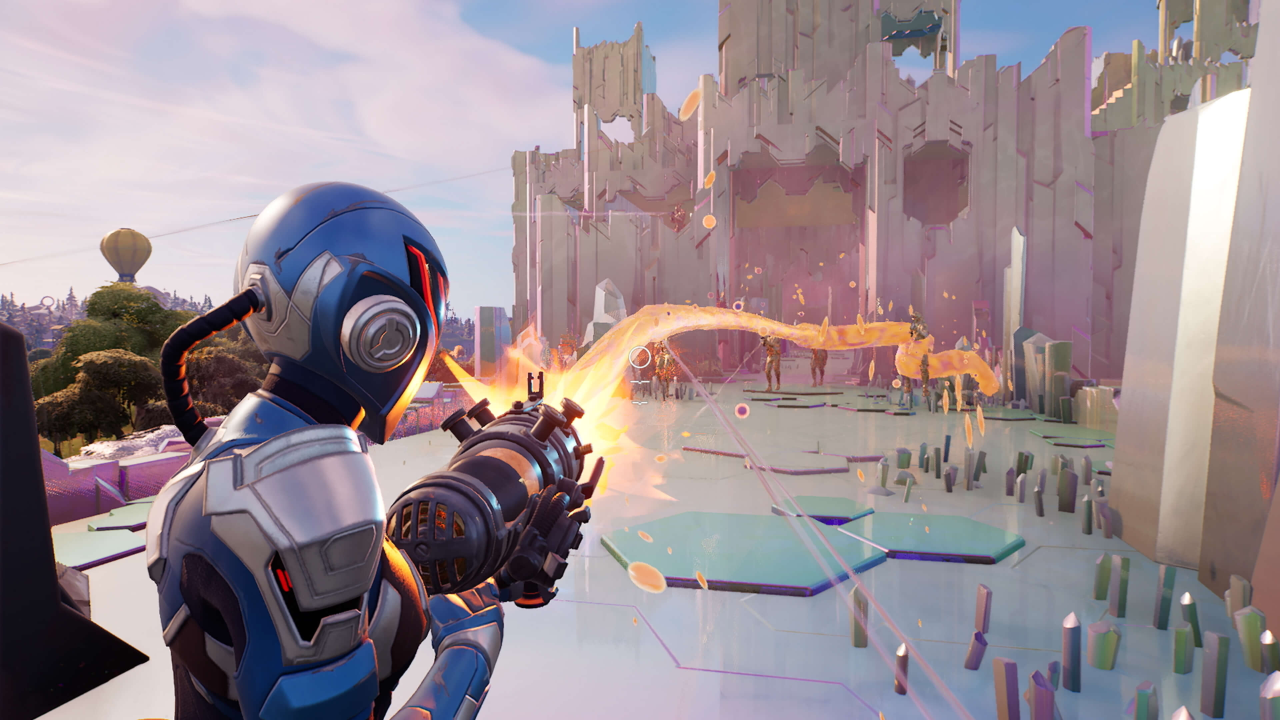 Fortnite has released the latest hotfix for v22.10, introducing the new Explosive Goo Gun to Battle Royale and unvaulting a popular classic.
Explosive Goo Gun

With the new Explosive Goo Gun, cover your targets in a volatile substance that will stick to whatever it makes contact with and, after a moment, detonate! Make the most of the goo in your gun, as there are no ammo pickups available to refill it.

Explosive Goo Guns can be found from the ground, Chests, and Supply Drops. To start things off with a bang, the Explosive Goo Gun's drop rate has been increased until v22.20.
Throwable Launch Pad

The new Throwable Launch Pad item combines all the utility of a regular Launch Pad with a sturdy, deployable base ready on the go. Like the Port-A-Bunker item, the Throwable Launch Pad can be tossed at the ground and will instantly create support structures so you can jump on and soar through the sky.
Also like the Port-A-Bunker, the Throwable Launch Pad takes up an item slot in your inventory, so coordinate with your squad about who's carrying what to maximize your movement opportunities. Throwable Launch Pads can be found from the ground, Chests, and Supply Drops.
Shield Bubble Unvaulted

Shield yourself and the squad from incoming fire with the unvaulted Shield Bubble. Invulnerable to projectiles and explosives, catch your breath under this protective dome — just watch out for enemies walking in and continuing the fight up close!

Shield Bubbles can as well be found from the ground, Chests, and Supply Drops.
Competitive Notes
The Explosive Goo Gun is not included in competitive playlists.
The Throwable Launch Pad and Shield Bubble are both available in competitive playlists.
---
In other news, DC's Black Adam is coming to Fortnite next week. Click here to read more.
Follow us on Twitter (@FortniteBR) and Instagram (@FortniteBR) to keep up with the latest Fortnite news, leaks and more.