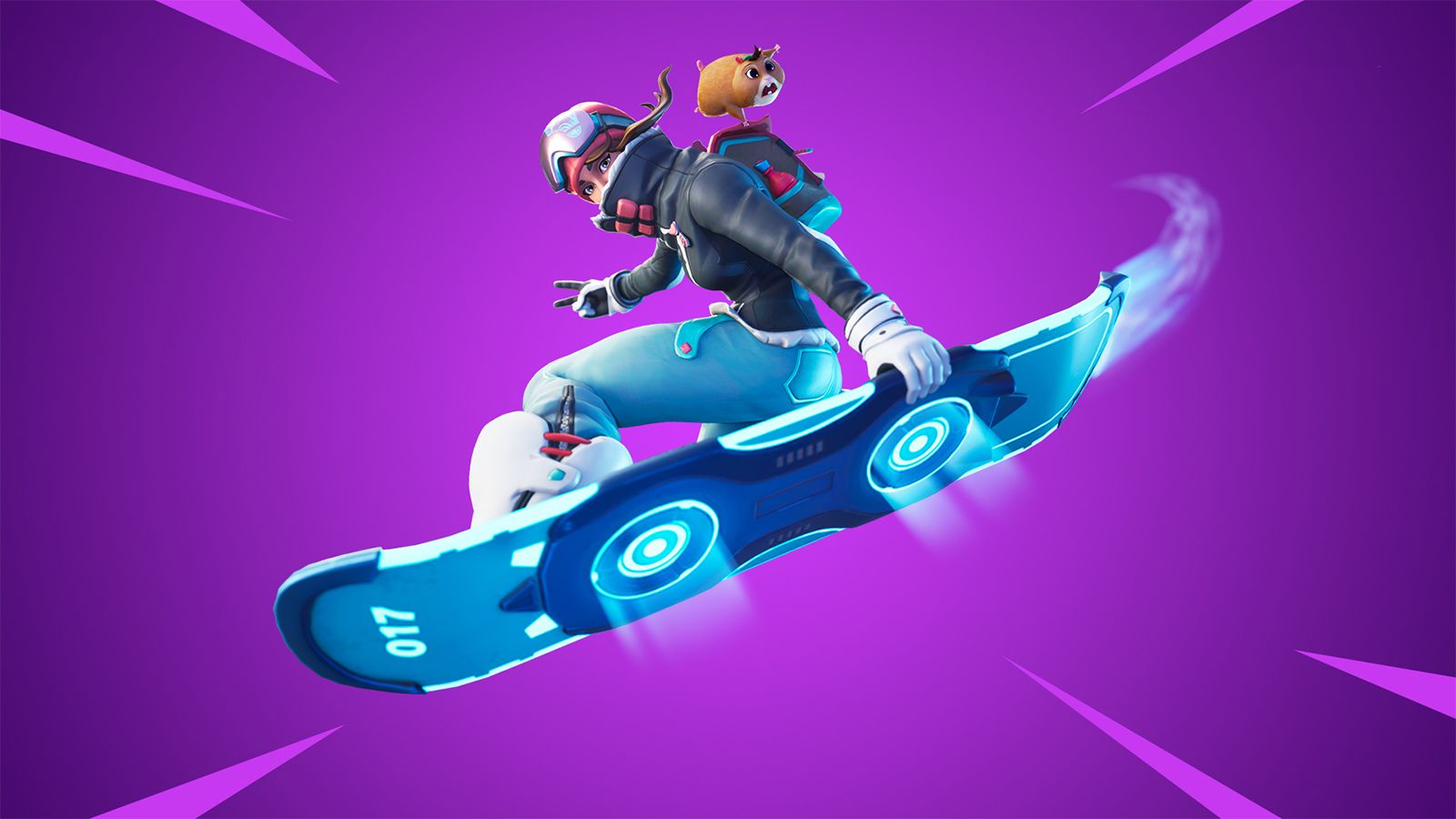 Epic has just released the patch notes for the final update of Season 7 featuring the much-anticipated Driftboard vehicle. Content update v7.40 requires no downtime and comes out today at 8am ET/1pm GMT, here's everything you need to know about it:
What's New?
Driftboard - Limited Time Item
Join the battle in style riding the Driftboard! Fire at enemies, pull off tricks, and boost towards victory using this limited time item.
​​​​​​​
Limited Time Mode: Driftin'
Summary
Gear up and grab a Driftboard from a Red Supply Drop, meet up with your team, then race to eliminate the enemies. Last team standing wins!

Mode Details
Two teams of 32 players.
All Chests and Ammo Boxes have been removed.
Red Supply Drops fall all over the map, each containing a Driftboard, weapons, and ammo.
Health and Shields slowly regenerate when riding on a Driftboard.
Limited Time Mode: Catch!
Summary
In this mode, all guns have been removed. The only weapons are grenades and other items that can be thrown or tossed. Get in there and throw the enemies back to the lobby!
Available grenades/items:

Smoke Grenades
Clingers
Remote Explosives
Port-a-Forts
Impulse Grenades
Shockwave Grenades
Mode details:
Chest spawns and Floor Spawns set to 100.
Can only get consumables out of Chests, Floor Loot, and Supply Drops.
Increase Supply Drops throughout the game.
Faster circle times.
Increased drop stack counts.
Weapons + Items
Driftboard

Use weapons or consumables as you ride the slopes. Boost past the competition with electrifying speed. Loot and revive downed allies. All without ever getting off the Driftboard!
Building is not possible while on the Driftboard.
Can be found scattered all around the map.