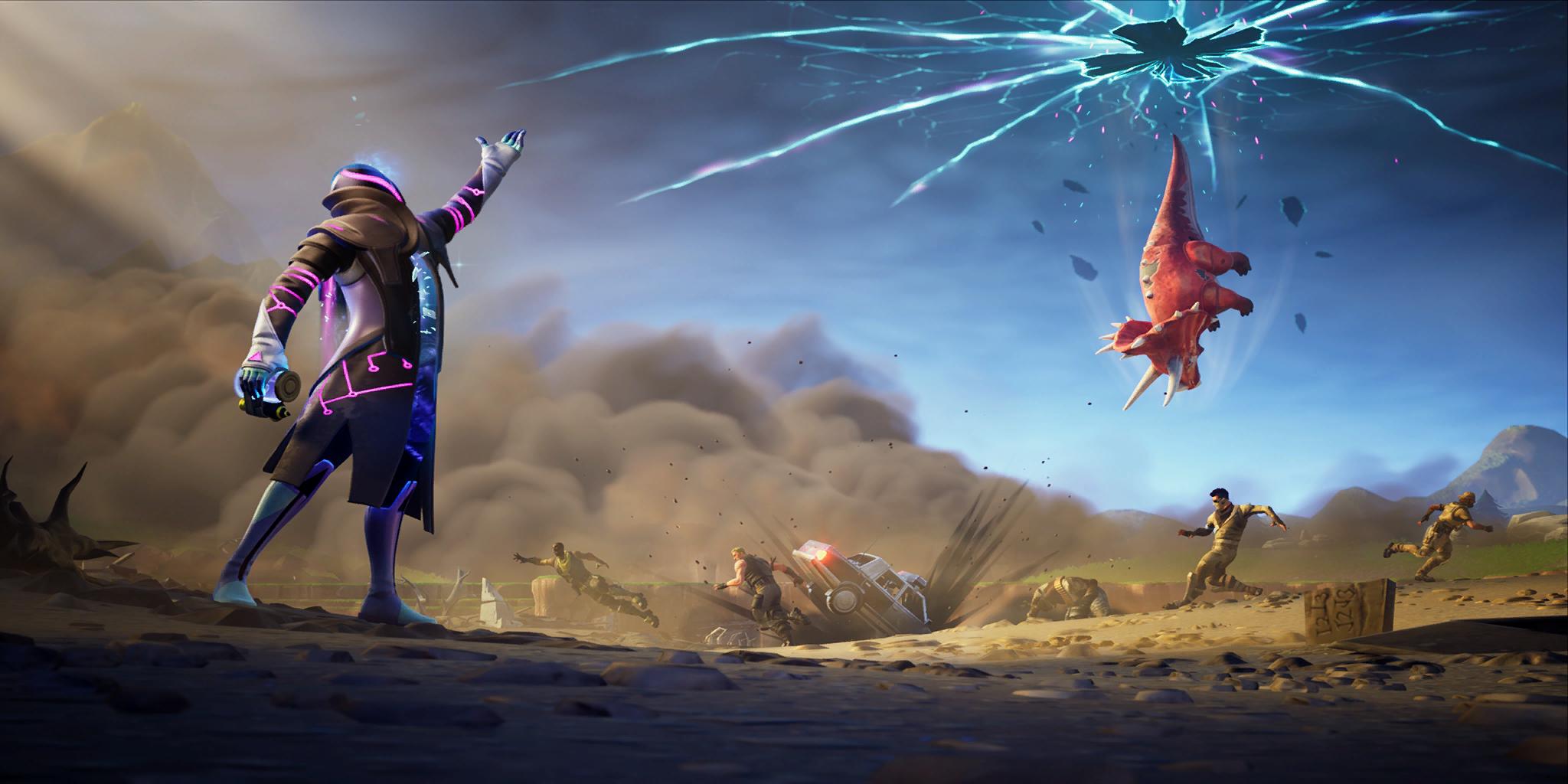 Data-miners have found the challenges for the week 3 and 4 missions of Fortnite's Season 10 Week 3 and 4 missions. These missions are titled Junk Storm and The Leftovers, and will include 7 challenges each with 30 battle stars available for grabs in each. They will likely also have 7 prestige challenges.
Junk Storm will require players to play Arena, "consume glitched foraged items," deal damage to structures and more classic elimination and landing spot based challenges that usually come with seasons.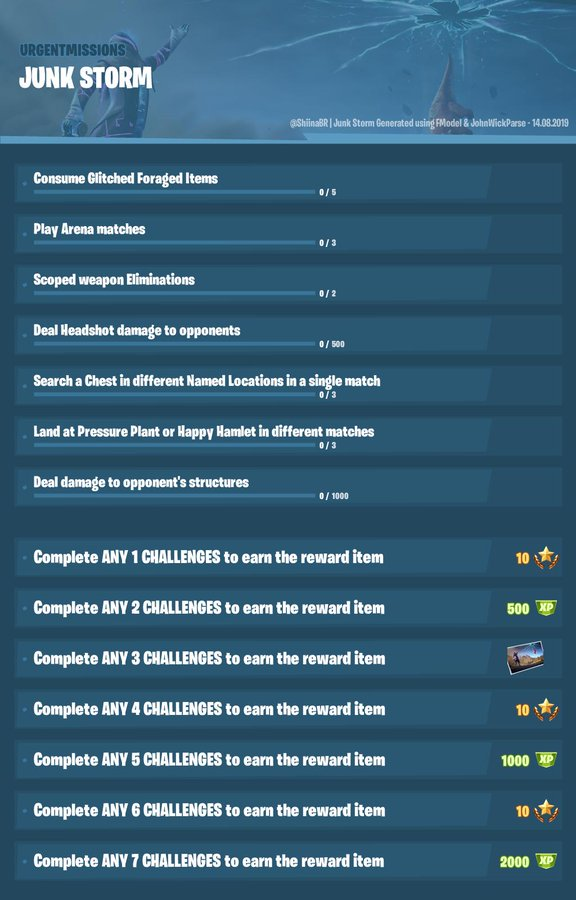 The Leftovers will require players to achieve shotgun eliminations, use a throwable item, eliminate the Fiends at Retail Row, and more. The Retail Row challenge indicates that the Leftovers mission will be available very shortly after v10.10 has released, so keep an eye out.