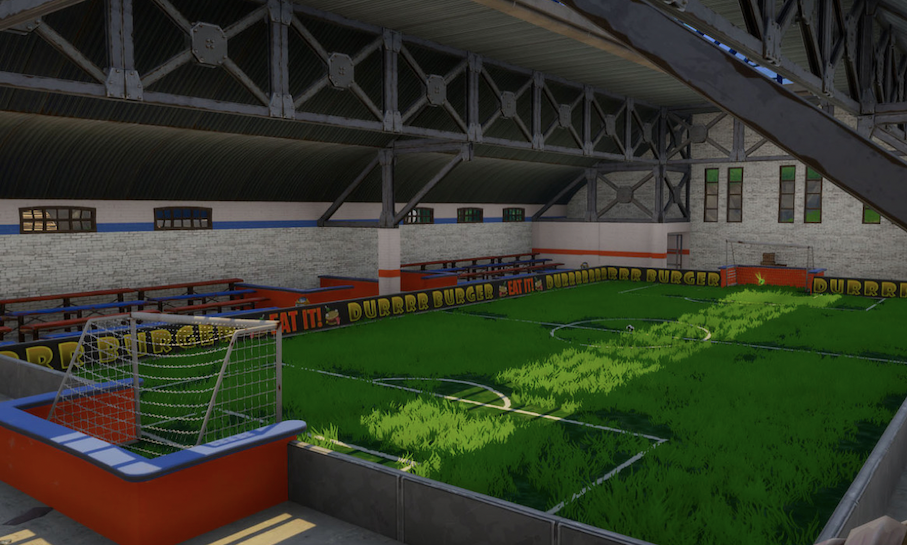 Fortnite's Soccer Stadium point-of-interest will be removed in the future, according to new leaks from data-miner FortTory. A new in-game map leak shows that the location will be completely different and that the stadium will be fully removed and left with just a flat area of dirt.
We're assuming that this isn't a Rift Zone but instead an actual removal of the location to be replaced with something else, as it seems to be just... an empty plot. It's hard to tell though and it could be shaping up to get an upgraded form of Soccer Stadium.
Whether its removal is permanent or not, we'll have to wait and see.