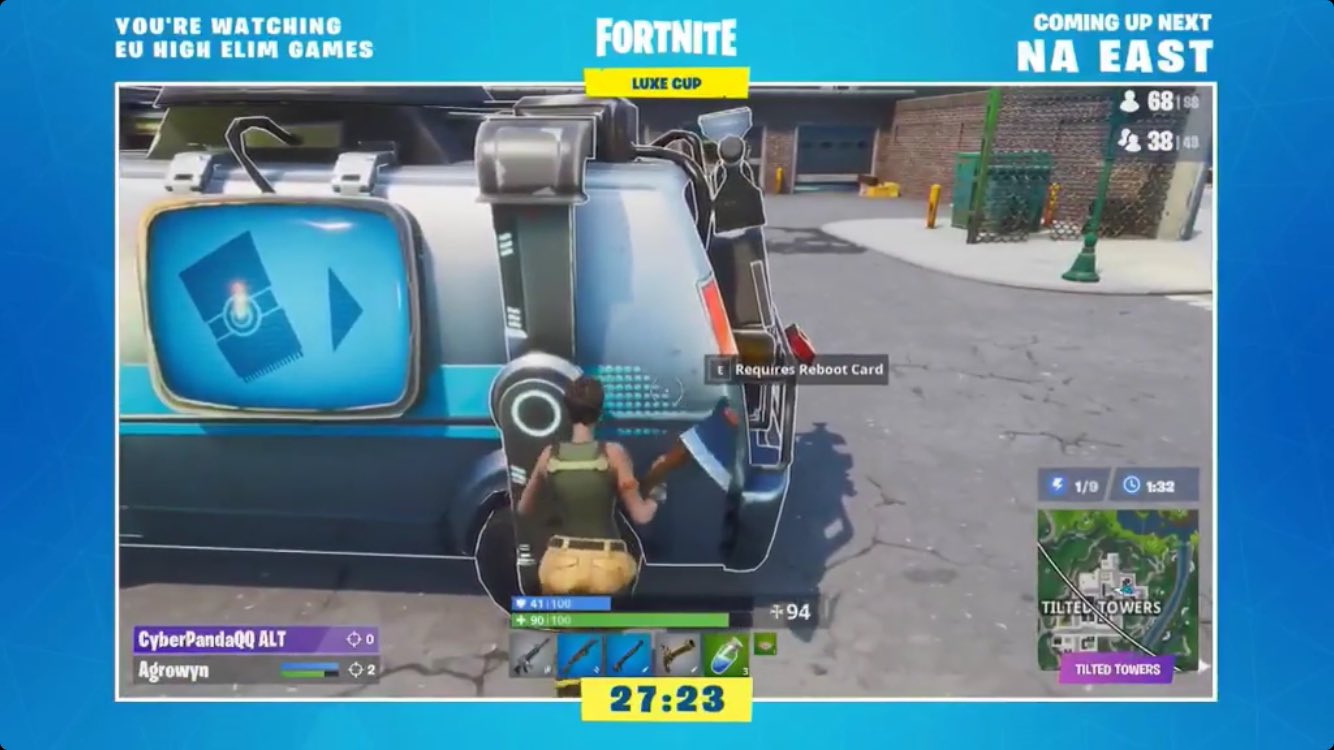 During the Fortnite Luxe Cup, a glitch in the stream's spectator mode showed a working Respawn Van. While the player in-game didn't see it, viewers at home were treated to a good view and even an insight into how it'll work.
You can view the clip of the stream below:
As you can see, it seems that we will be getting these Second Chance Respawn Vans very soon - maybe even in this week's content update.
Further analysis shows that it'll require a "Reboot Card" to respawn your teammate, which will likely be dropped upon your teammate's elimination. This mechanic has been leaked for a while and is similar to the pre-existing one in Battle Royale rival Apex Legends.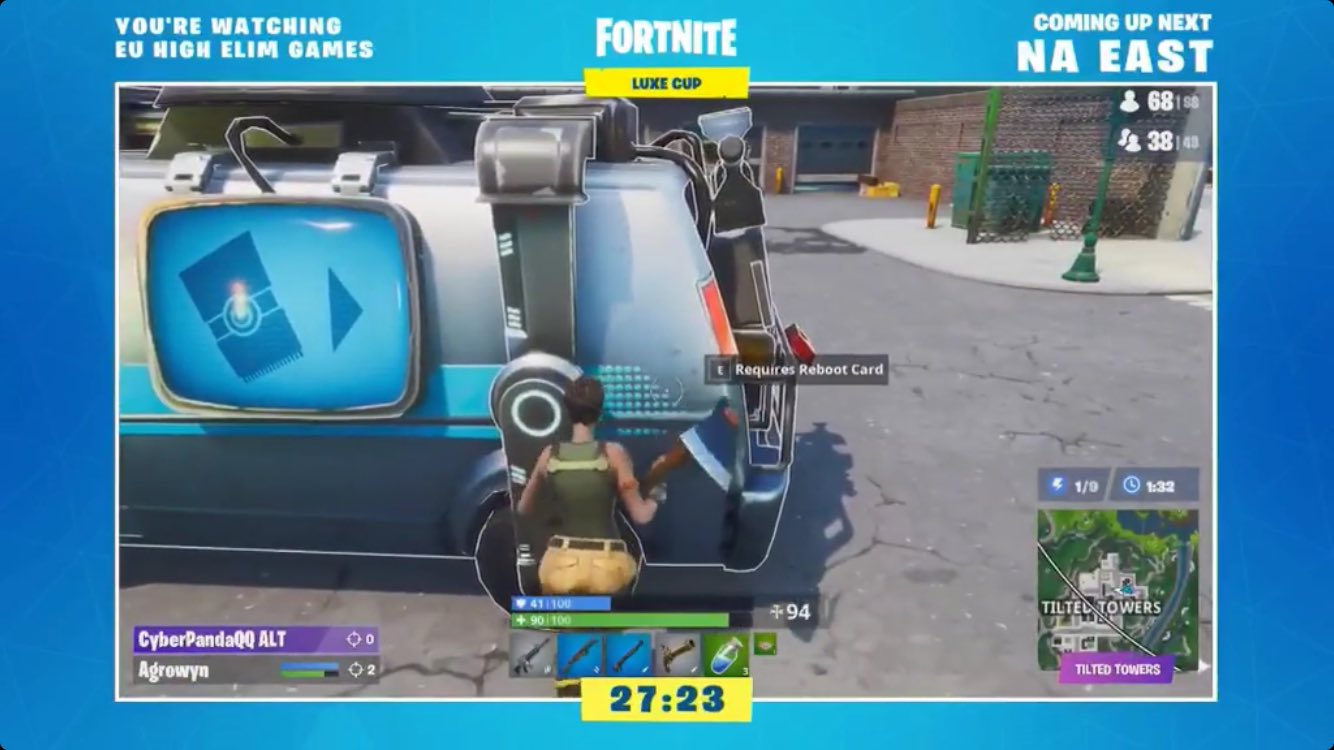 We'll keep you updated if we get more information.
(via paleteroman541)