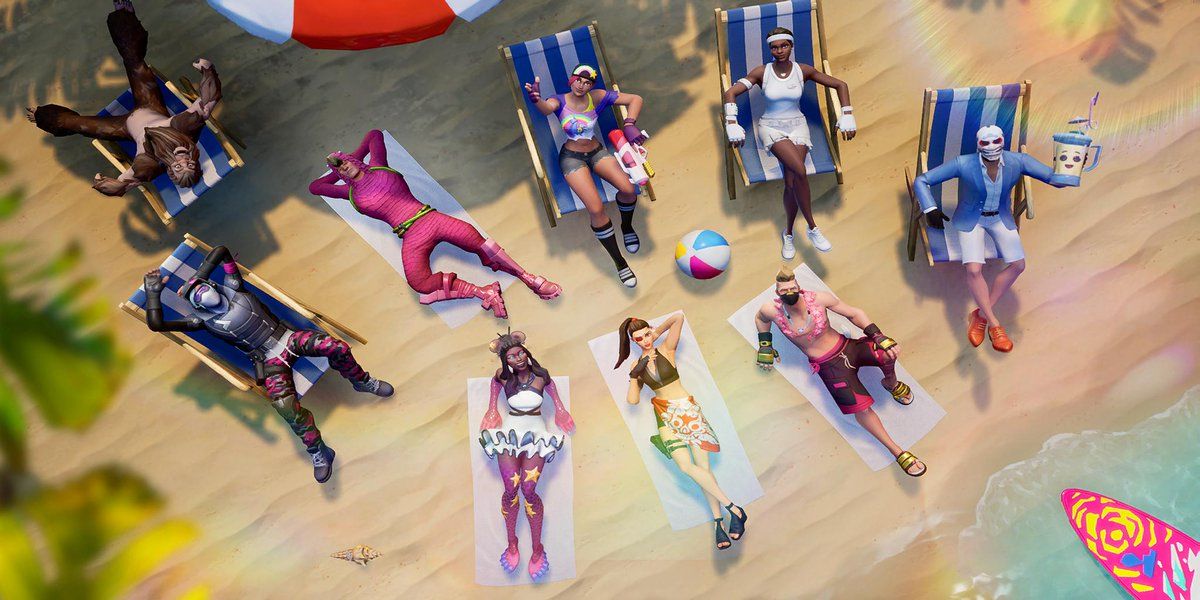 As is tradition with patches that will have 3 content updates, it seems we're getting another 14 Days event as part of Summer for Fortnite. The previous one was 14 Days of Fortnite which was at christmas.
The challenges for the event have been leaked by Lucas.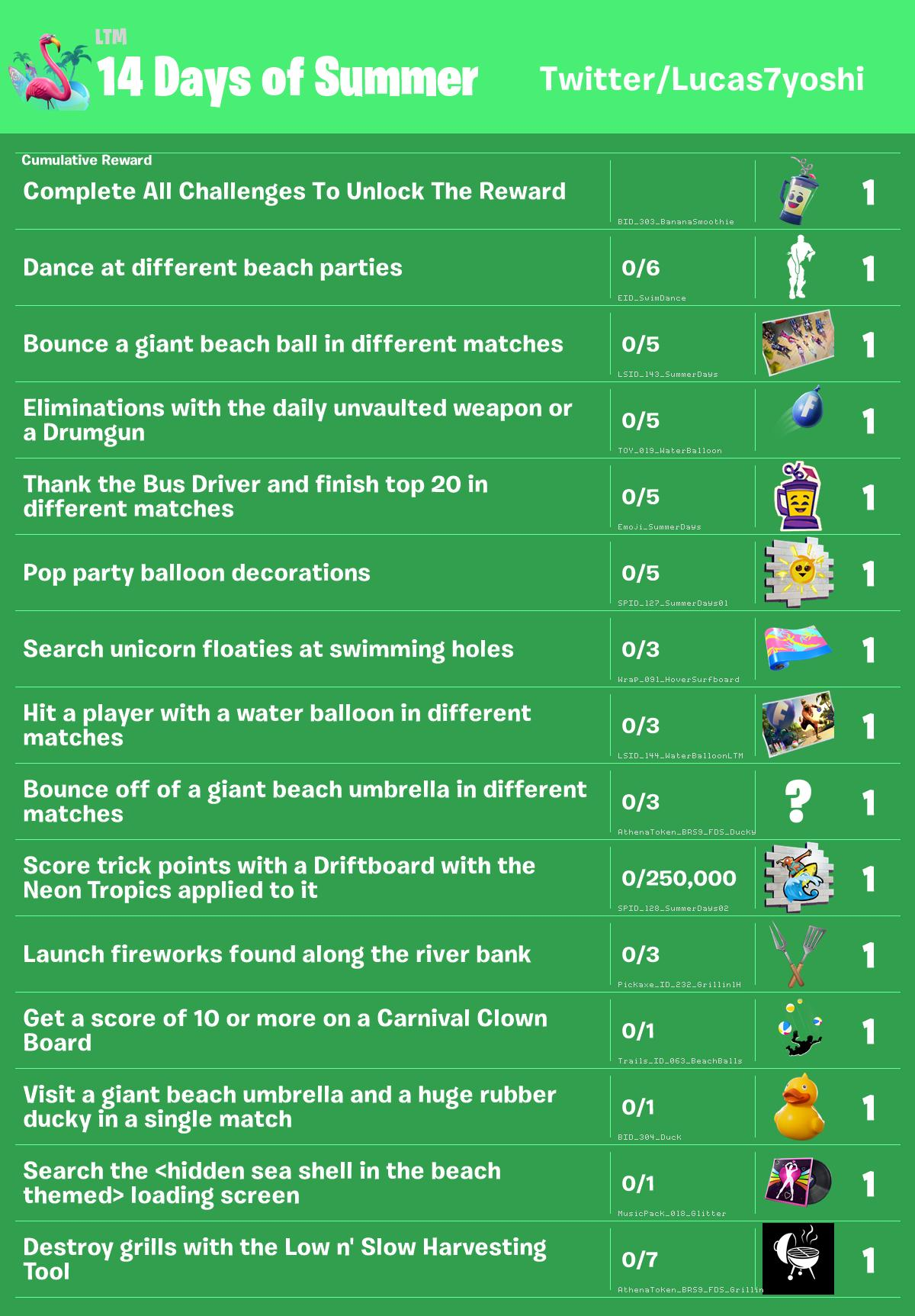 From this, it seems we'll be getting daily unvaulted weapons, and a ton of different cosmetics for completing challenges. You can see the cosmetics in the image above.
We'll keep you updated.