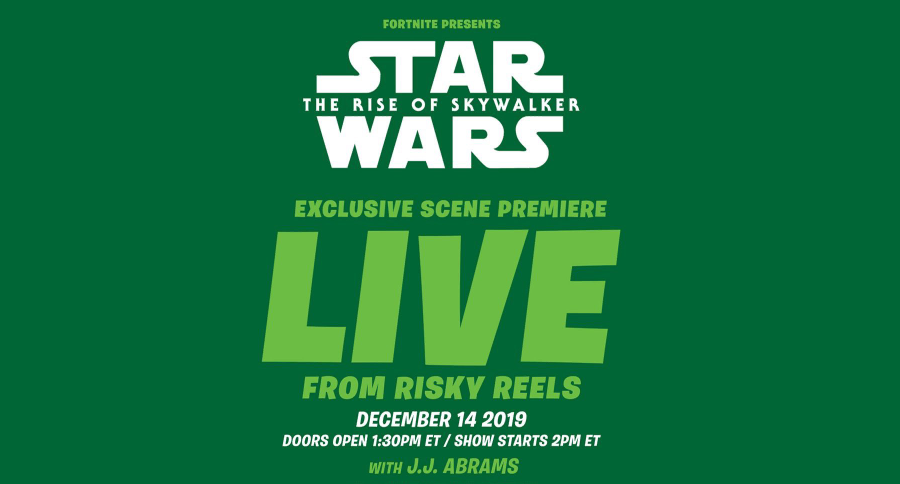 Many fans have been speculating exactly what Risky Reels is going to be doing, with excavation equipment being shipped to the location over the next few days and construction beginning at Risky Reels. Fortnite players now finally have a glimpse at what is going to be happening, and exactly when.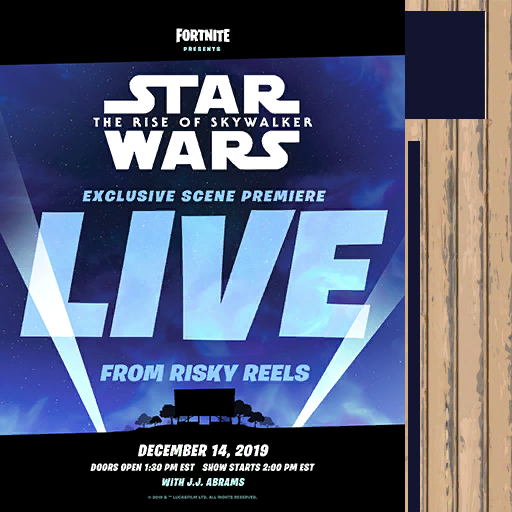 A new leak has emerged from top leaker ShiinaBR which shows a poster announcing a Star Wars: The Rise of Skywalker exclusive scene premiere at Risky Reels on December 14, 2019 at 1.30pm ET. It's possible that this will just be the surface of an even larger Star Wars crossover event, with the film's release just around the corner.
Here is the current state of Risky Reels, with equipment scattered around the site.
The poster also mentions that J.J. Abrams will be making a live appearance, and we can assume he will be giving a talk live in-game using the technology shown during the Marshmello concert.