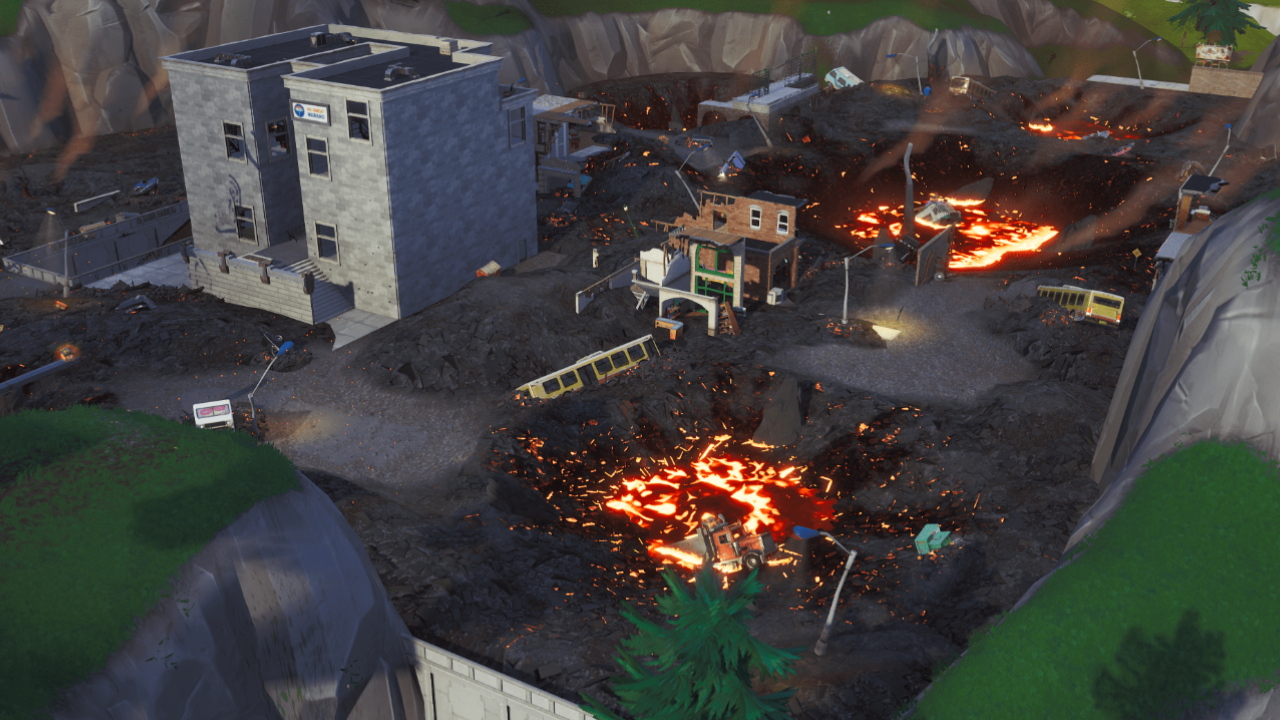 Files for upcoming earthquakes and sinkholes near Tilted Towers have been found by data-miners following the v19.30 update earlier this week.
According to a number of Fortnite leakers, the Island will experience multiple earthquakes that will result in sinkholes swallowing buildings in-game. Out of all the buildings on the Chapter 3 map, the sinkholes will form at the three closest to Tilted Towers. This has sparked rumours in the community that the popular location will once again be destroyed; this time by collapsing through the Island.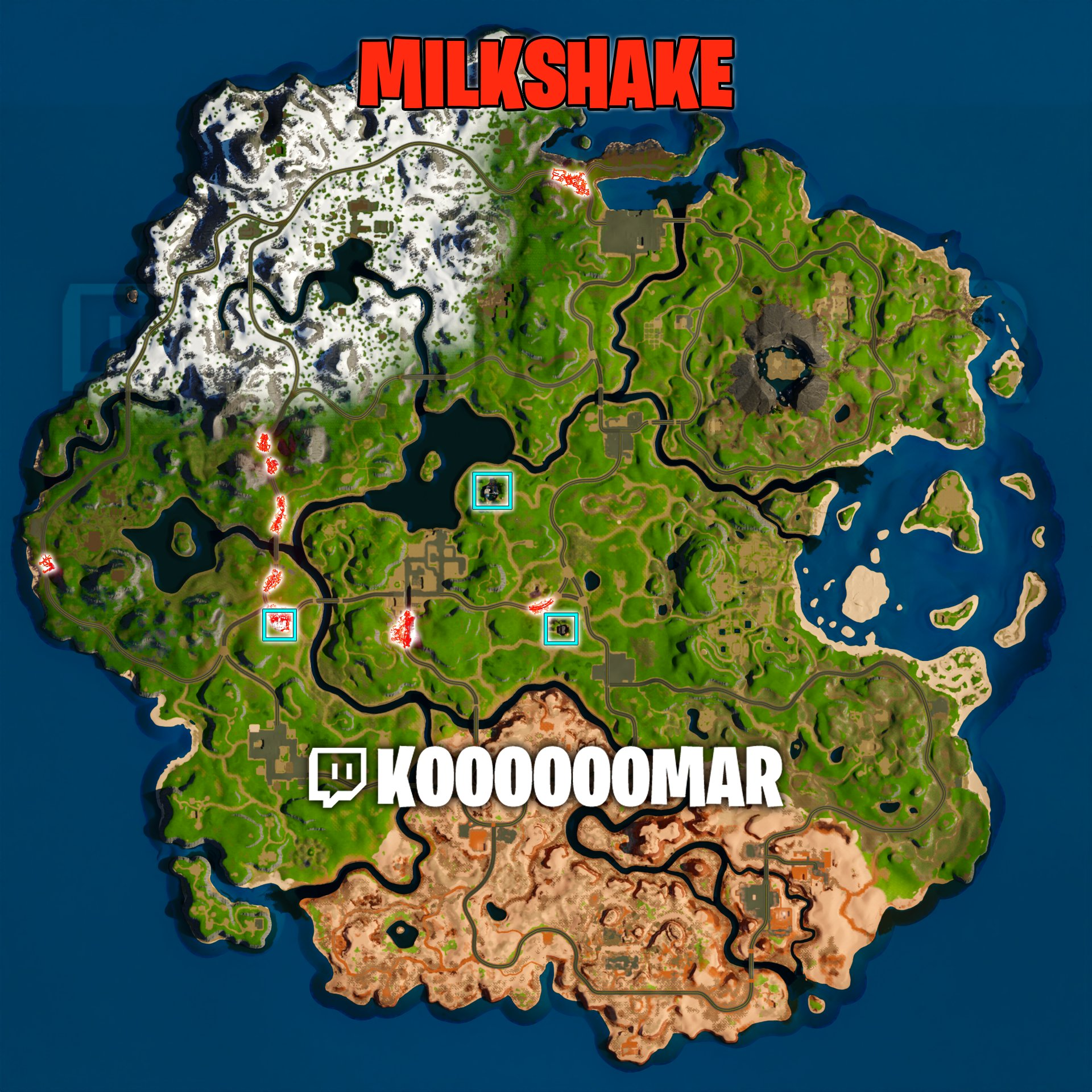 The earthquakes follow the storyline of Season 1, which has seen the Imagined Order drilling through to the Island to get to the Flipside. This drilling is presumed to have caused the Island to become unstable, resulting in the upcoming earthquakes and sinkholes.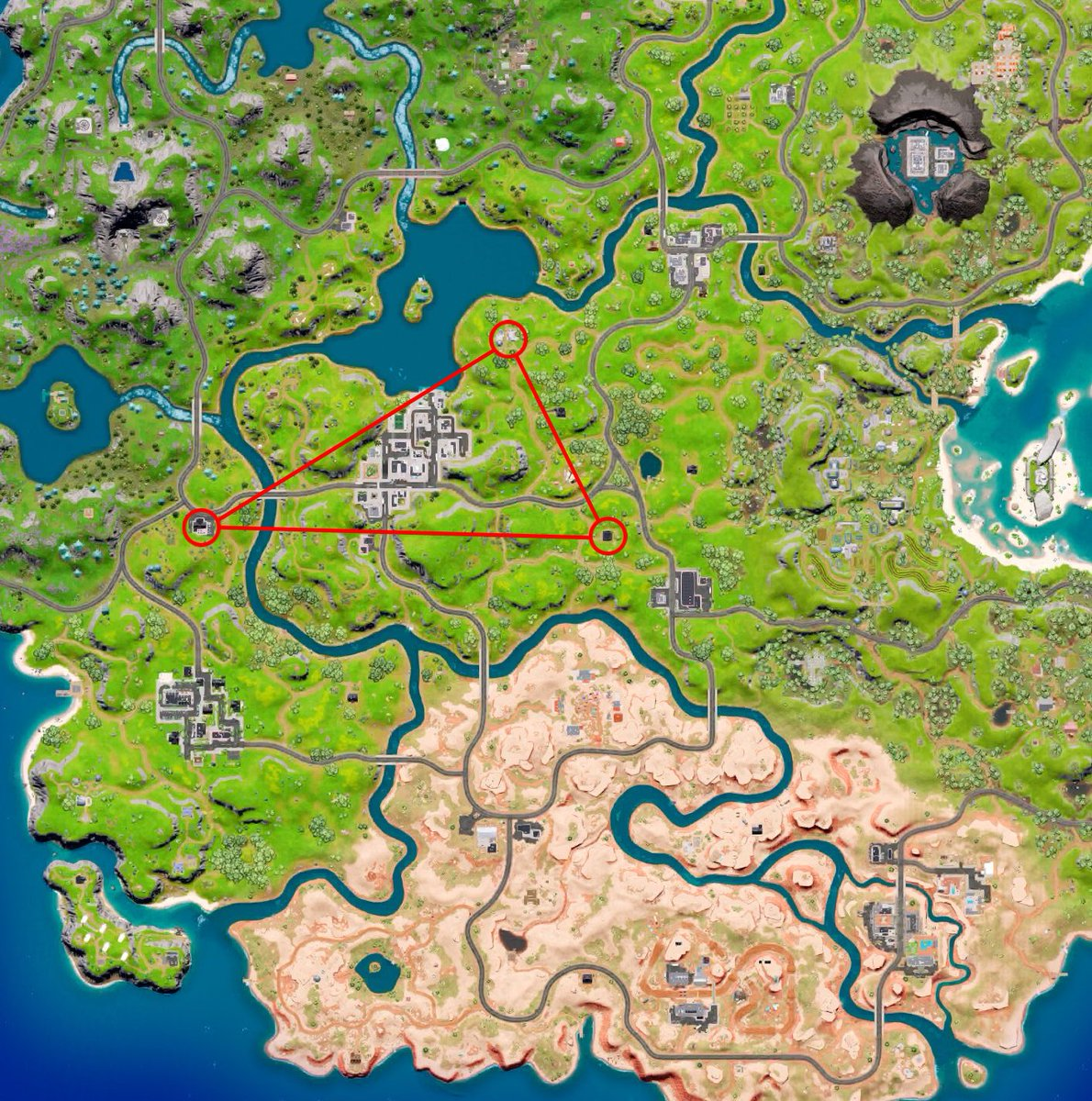 It's currently unknown if the sinkholes surrounding Tilted Towers are simply a joke from Epic, or if they will result in the destruction of the location. If we've learnt anything from the past four years of Fortnite, it's that we never really know what will happen. It's also worth noting that although the Volcano has returned to the map, it's not expected to be active anytime soon.
We'll keep you updated as more leaks for the future of Fortnite's Island develop.
How will you feel if Tilted Towers gets destroyed for a second time? React below!
Featured image: Shack News
---
In other news, Fortnite's Compact SMG is joining the Nerf Blaster lineup later this year. Click here to read more.
Follow us on Twitter (@FortniteBR) and Instagram (@FortniteBR) to keep up with the latest Fortnite news, leaks and more.