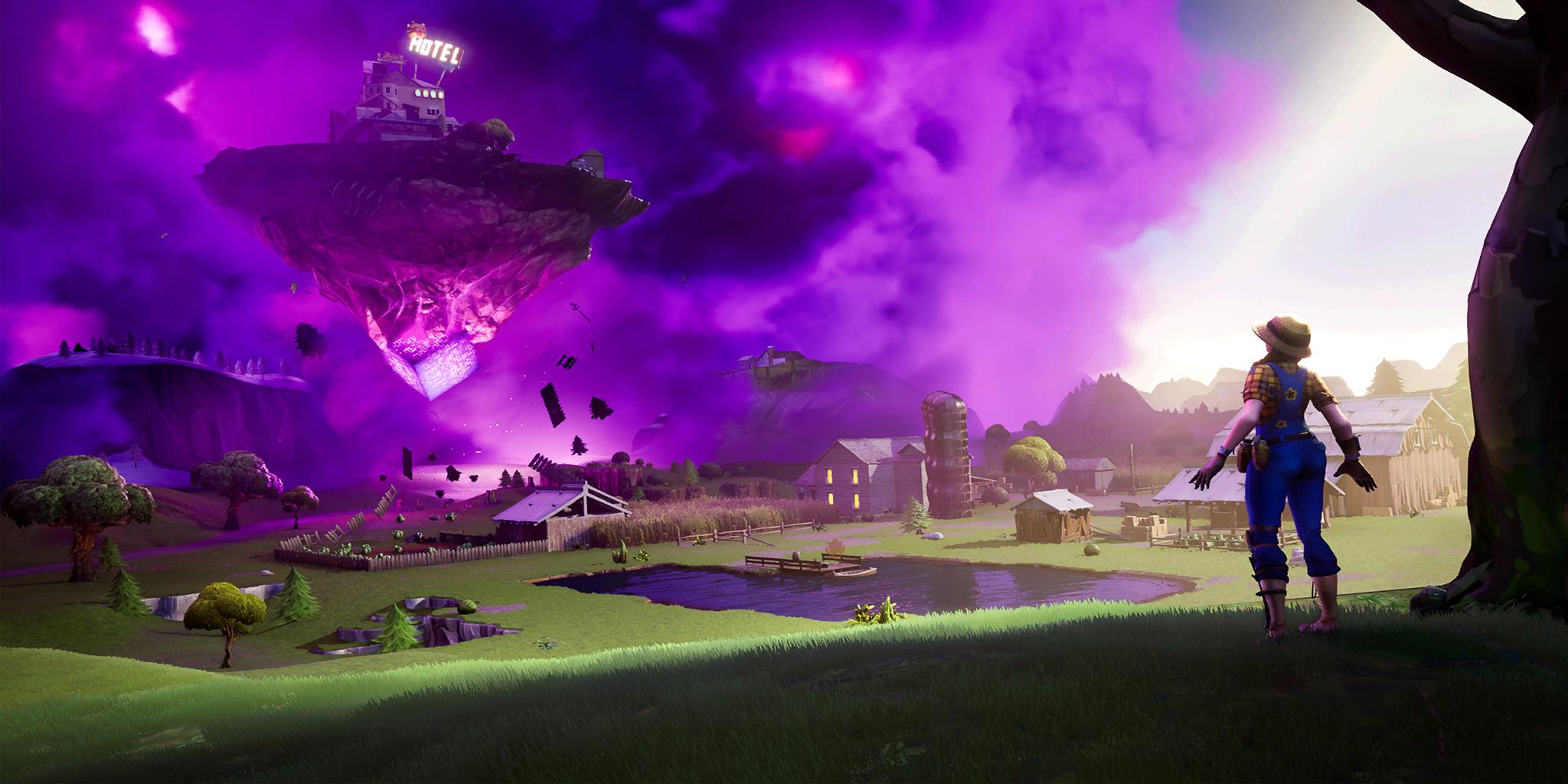 New leaks of the upcoming mission loading screens for Fortnite Season X show that the Floating Island which used to be Loot Lake before Kevin the Cube lifted it into the sky will be returning.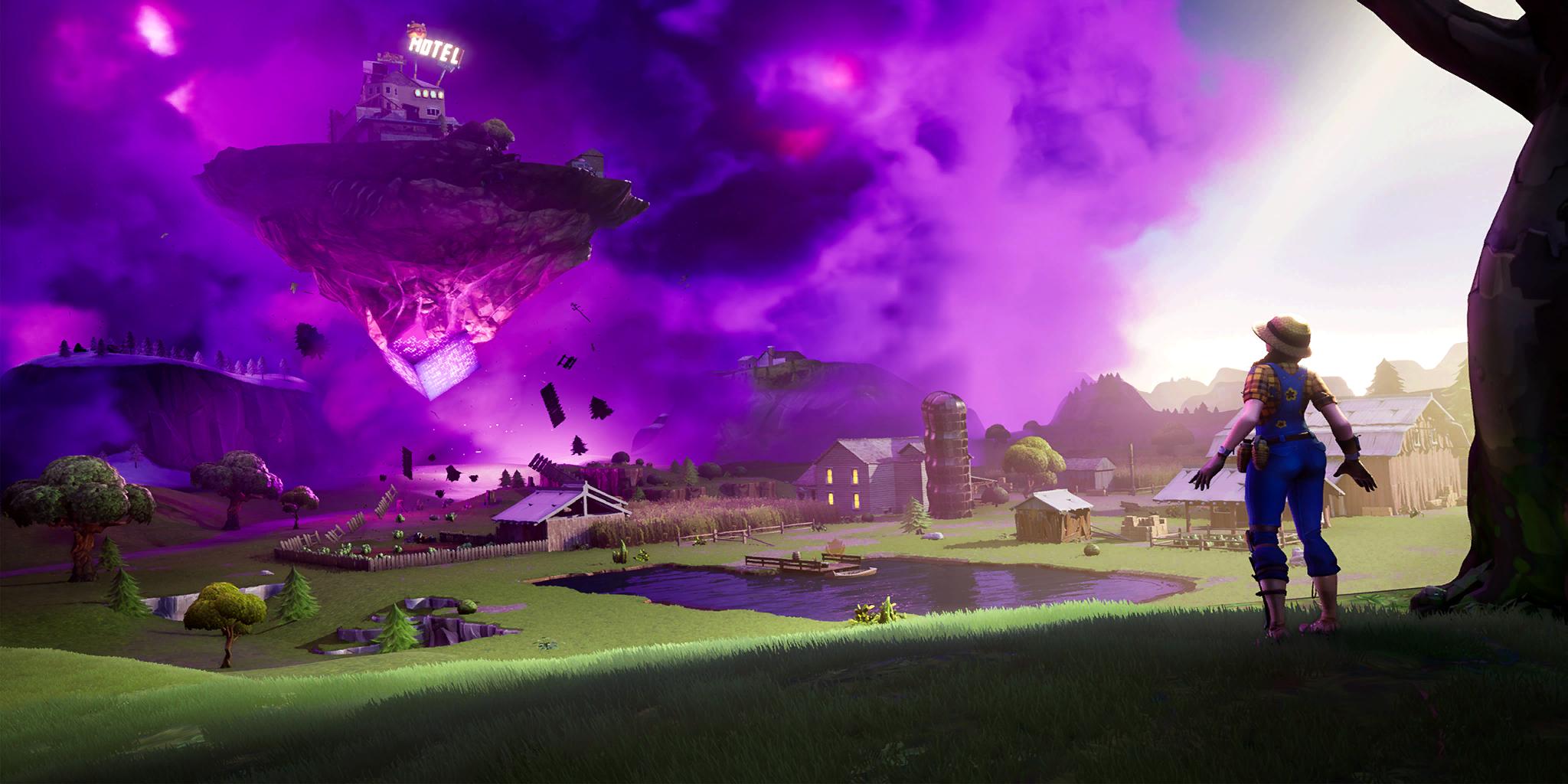 This island exploded along with the Cube during the Butterfly event which also brought players to an alternate dimension and turned Loot Lake into a source of energy that would eventually power Neo Tilted and Mega Mall.
The Floating Island is expected to be the next Rift Zone after Pandora which was added in the recent v10.20 update. Pandora leaves the game on September 10, 2019, making it the first temporary Rift Zone. It seems that the island also has a new Hotel sign, which was not there originally.
This loading screen, along with another, was first leaked by data-miner kleinmike.