Leaked Item Shop - April 1, 2023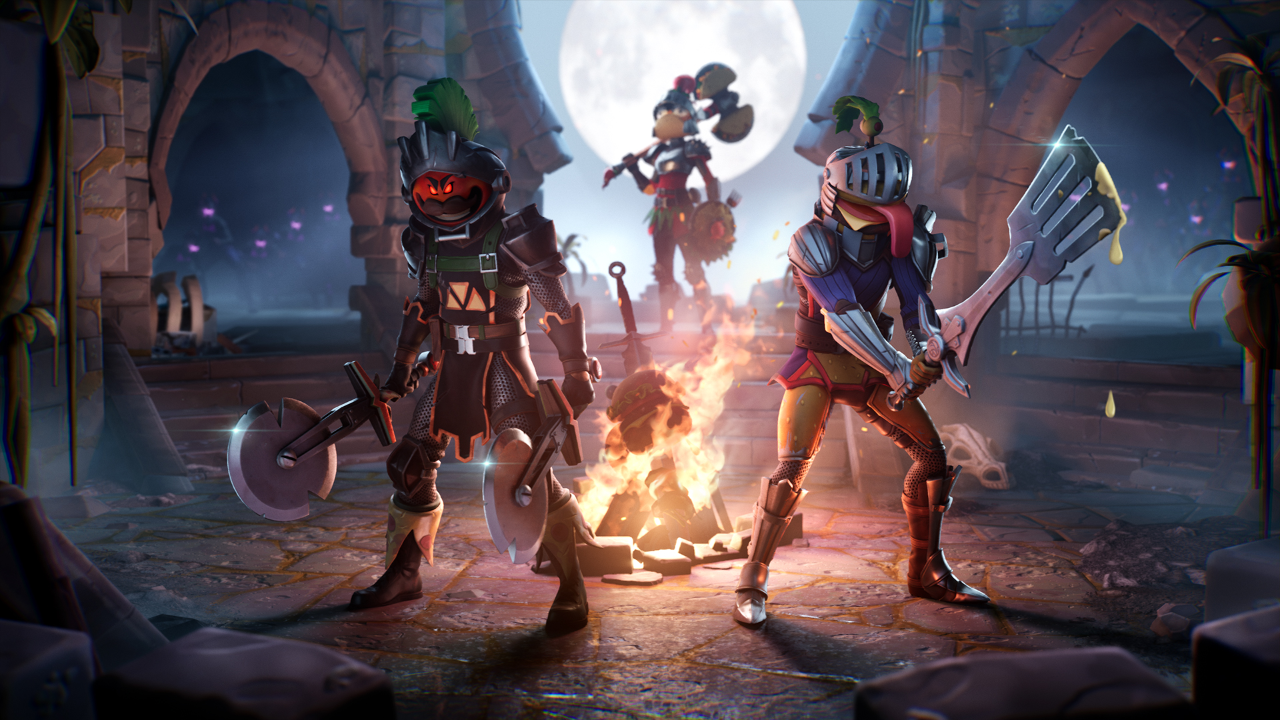 Fortnite has added tomorrow's Item Shop sections to the server, giving us a preview of what will be available. The Time for Lunch, Turn the Music Up, and Wu Wear cosmetics will replace the Get Far Out set in the next rotation.
Here's a preview of the Item Shop for April 1, 2023:
Time for Lunch
Tomatohead Outfit
The Brat Outfit
Lada Outfit
Guaco Outfit
Beef Boss Outfit
Crustina Outfit
Sizzle Outfit
Patty Whacker Pickaxe
Duffle Dog Back Bling
Pizza Party Emote
Axeroni Pickaxe
Flying Saucer Glider
Extra Cheese Glider
Taco Time Emote
Forever Tuesday Wrap
Pai-Peronni Pickaxe
Knockwurst Pickaxe
The Brat Bundle
Leven2k's Taco Tuesday Bundle
Sliced Bundle
Stacked Bundle
Knights of The Food Court Bundle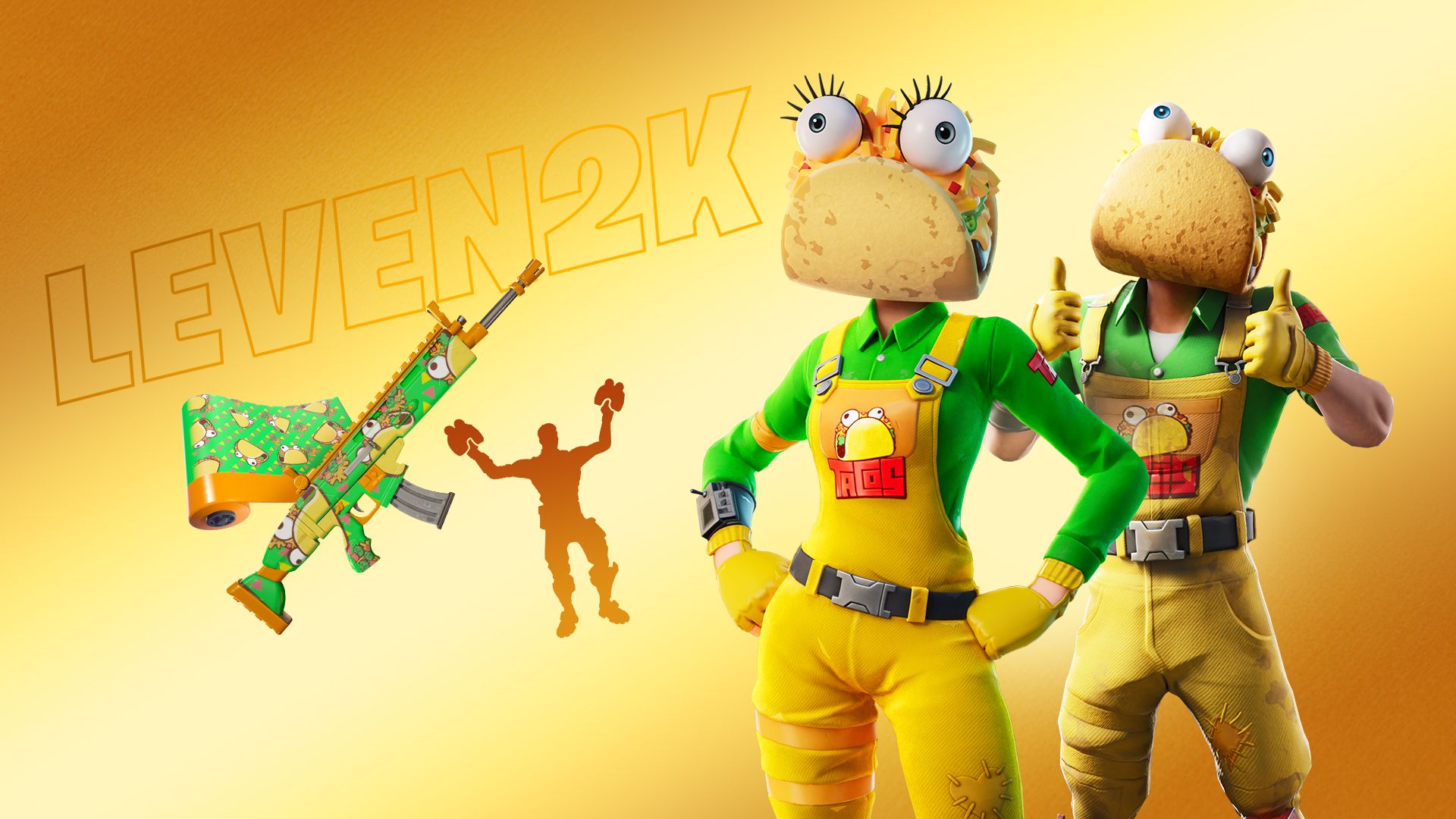 ---
Wu Wear
B.R.I.T.E. Outfit
Throwback BG Outfit
Shimmy Surfer Glider
Neck Protector Pickaxe
Triumphant Tagger Pickaxe
Wu-Tang is Forever Emote
Wu Wrap
Wu Wear Bundle
Wu Wear Gear Bundle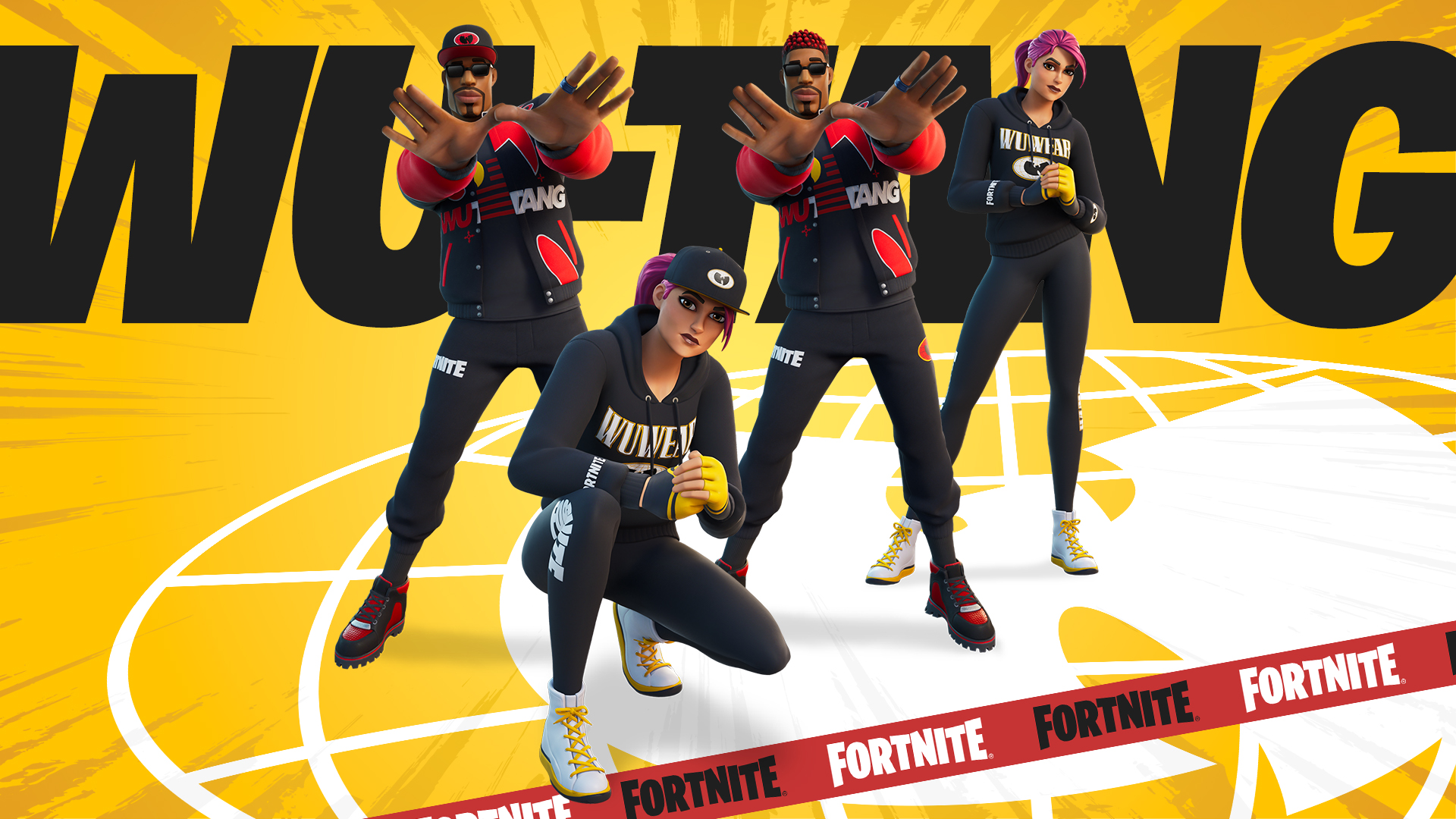 ---
Turn The Music Up
Nightlife Outfit
Light Knives Pickaxe
Glowsticks Emote
Party Star Outfit
Hi-Hat Outfit
Party MVP Outfit
DJ Bop Outfit
Lights Up Emote
Envision Outfit
Harmonizer Outfit
Flow Outfit
Bear Hug Emote
Glow Rider Glider
Glow Stick Pickaxe
Synth Striker Outfit
Pop Prodigy Outfit
Band Pass Outfit
Party Diva Outfit
Pulse Outfit
Drop The Bass Emote
Amplitude Outfit
Attenuator Outfit
Glow Wings Glider
Vibe Axe Pickaxe
Sonic Glow Wrap
Breakin' Emote
Melody Maverick Outfit
Disco Fever Emote
Reverb Outfit
Syncopator Outfit
Feel The Rhythm Bundle
Turn It Up Bundle
Gleam Team Bundle
Last Forever Emote
Chicken Wing It Emote
Gangnam Style Emote
Rollie Emote
Socks Emote
Don't Start Now Emote
The Macarena Emote
Wake Up Emote
Snare Solo Emote
Build Up Emote
Savage Emote
Hey Now! Emote
Bim Bam Boom Emote
Hit It Emote
My World Emote
Everybody Loves Me Emote
BTS Dynamite Pack Bundle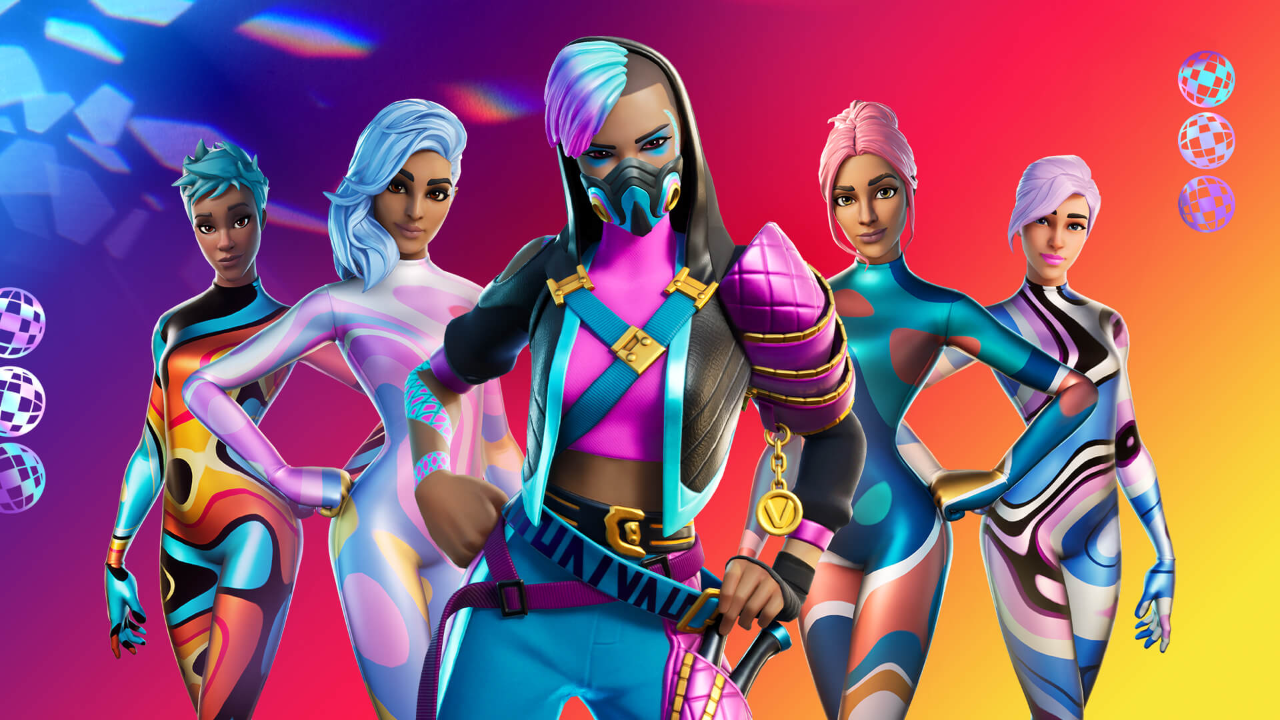 ---
My Hero Academia
All Might Outfit
Ochaco Uraraka Outfit
Katsuki Bakugo Outfit
Izuku Midoriya Outfit
Symbol of Peace Emote
Hero Analysis Emote
All Smit Pickaxe
Uravity Smasher Pickaxe
Cluster Buster Pickaxe
Blackwhip Axe Pickaxe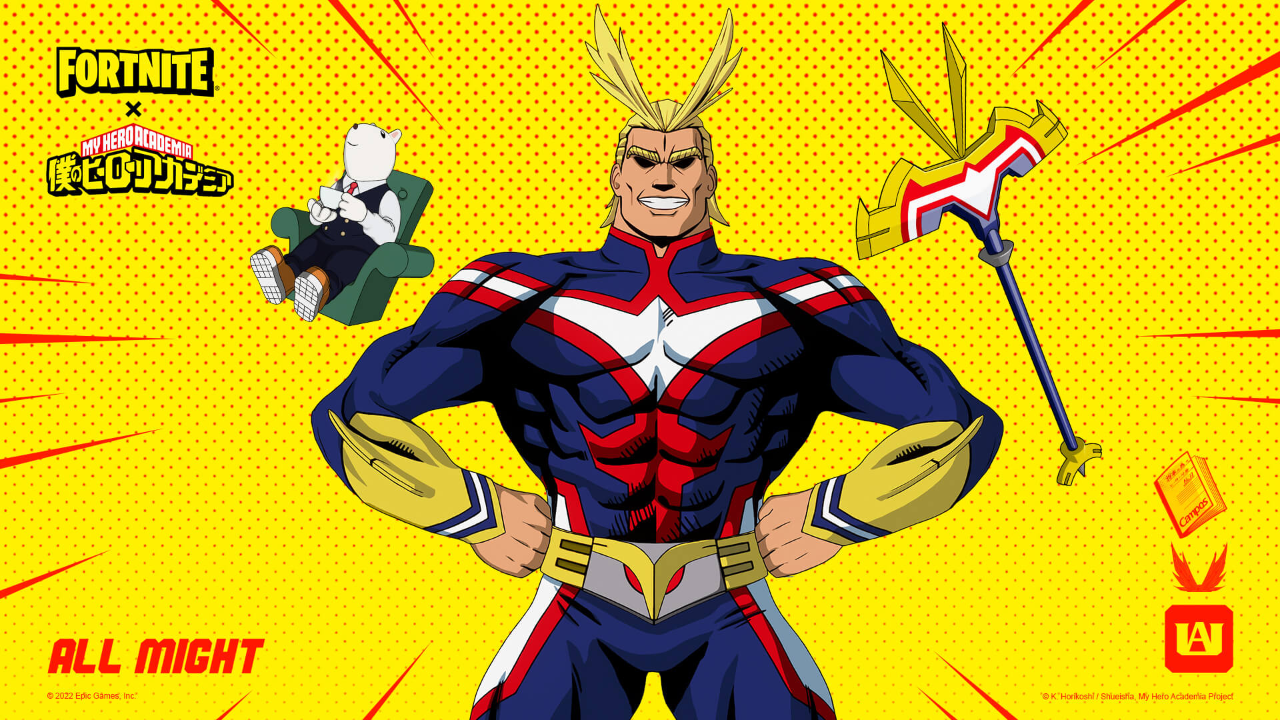 ---
Special Offers & Bundles
Cross Comms Pack
Ned the Eternal Pack
Anime Legends Pack
Marvel: Royalty & Warriors Pack
Corrupted Legends Pack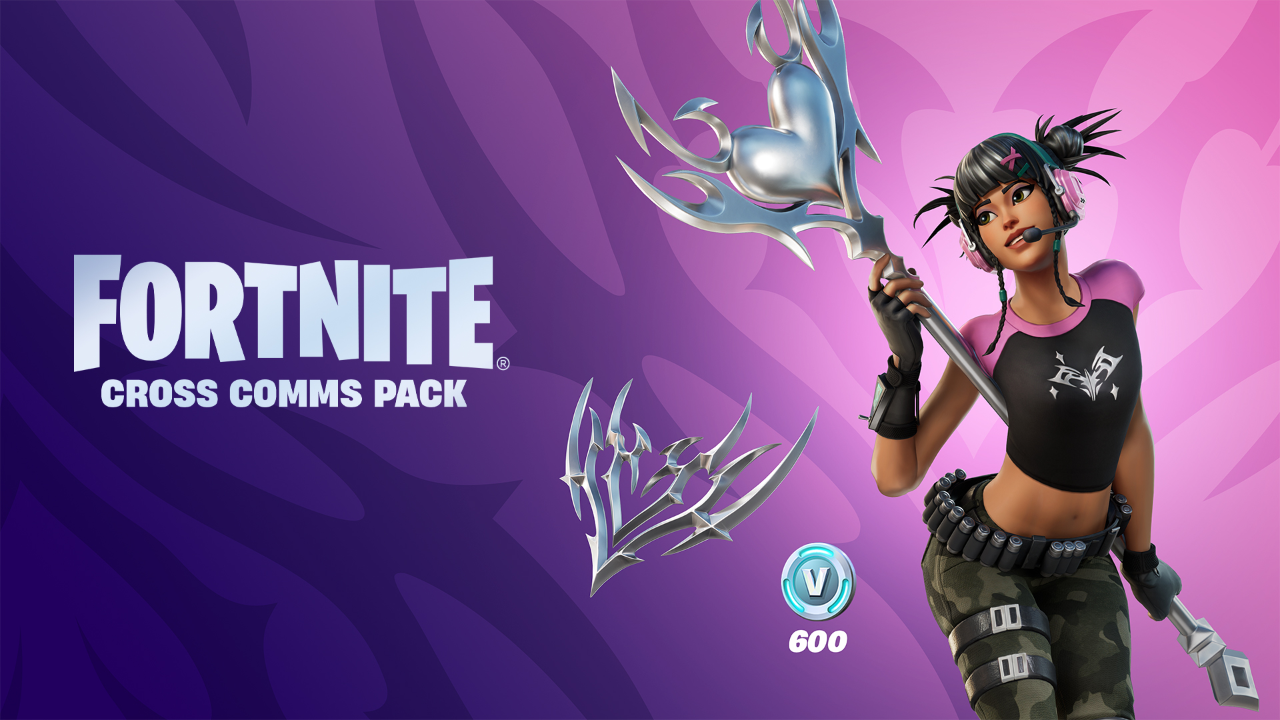 ---
Featured Items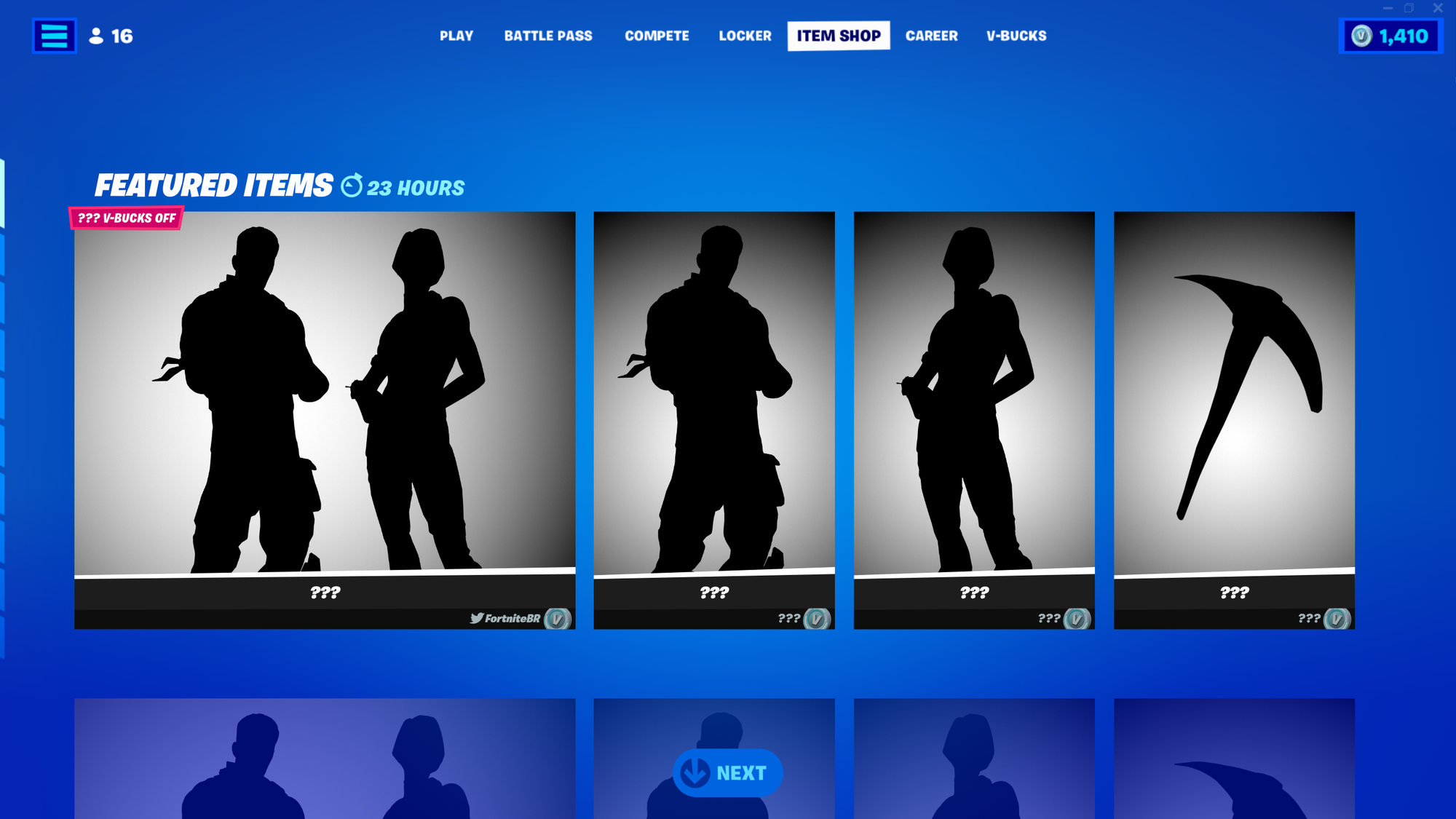 ---
Daily Items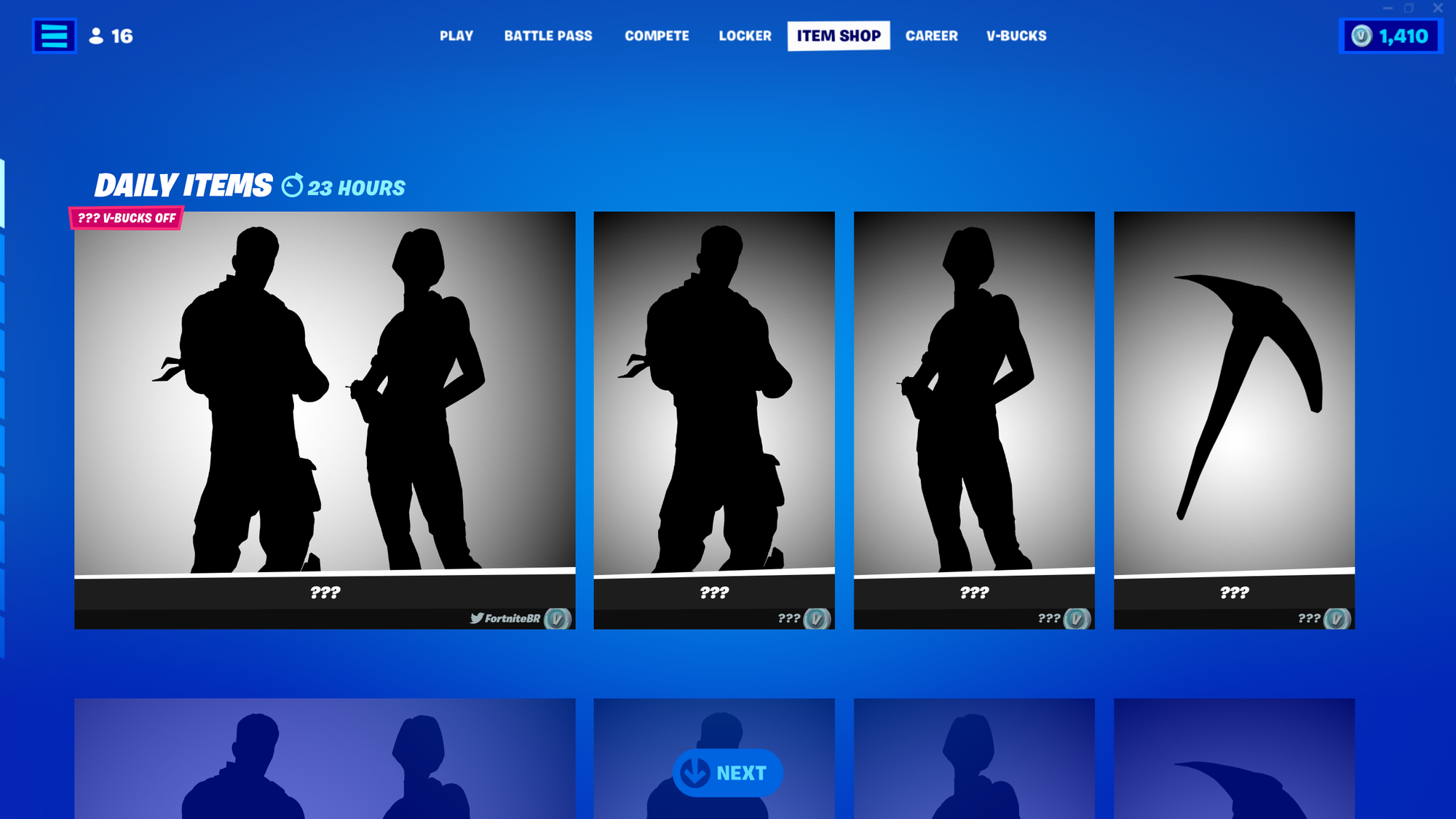 ---
In other news, Fortnite has revealed the April 2023 Crew Pack cosmetics. Click here to read more.
Follow us on Twitter (@FortniteBR) and Instagram (@FortniteBR) to keep up with the latest Fortnite news, leaks and more.